Kathleen Munn (1887–1974) is renowned today for experimenting with abstraction in the early 1920s—ahead of most Canadian artists. But during her lifetime she was little known. Munn was a devoted modernist and read widely on topics ranging from the history and theory of art and design to poetry and philosophy. Her intellectual pursuits were complemented by her travels to Europe in the 1920s and 1930s and her repeated visits to the Metropolitan Museum of Art in New York. These activities were foundational in her development as an artist.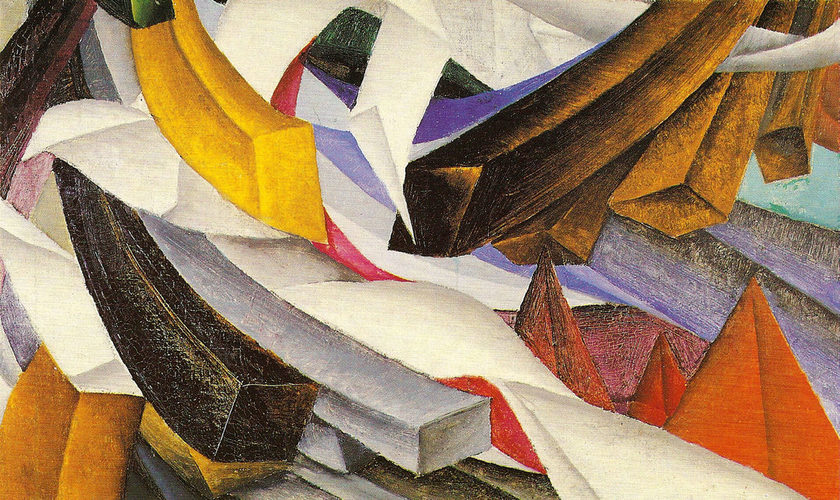 Munn's subject matter was established early and did not change: landscapes, figure studies, biblical themes, and still lifes. Her artistic pursuits—with paintings including Untitled (Cows on a Hillside), c.1916, and Untitled I, c.1926–28, the first purely abstract work made in Canada—were rooted in New York modernism and differed from those of her contemporaries, most of the Group of Seven artists, who were committed to a national art movement. This distinction is significant in why she has not played a more prominent role in Canadian art history. Although recognized in the twenties and thirties as one of the most "advanced" women artists in Canada, Munn remained on the periphery of the Canadian art scene. After she stopped making art, her work was largely forgotten.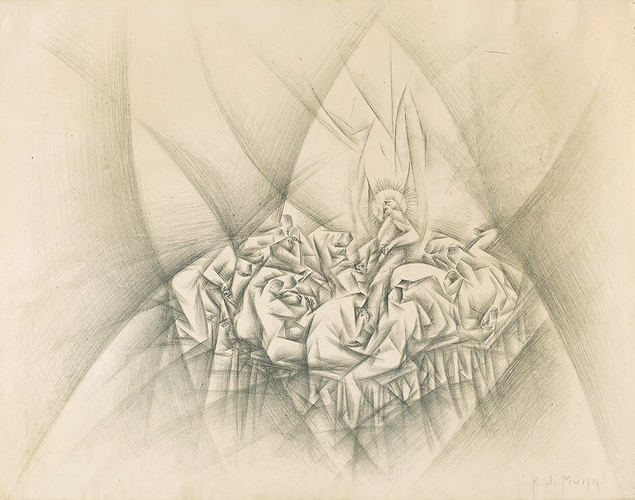 During her lifetime Munn sold or gifted very few works. Her only sale to an art museum took place in 1945 when the Art Gallery of Toronto (now Art Gallery of Ontario) purchased two of her drawings from the Passion series. No other works entered public collections until 1971, when the Art Gallery of Hamilton received a donation of her painting Mother and Child, c.1930. Since very few of Munn's works were collected privately, her family was left a comprehensive record of her artistic output. Her estate also included her extensive library as well as her rich and significant archives, now housed at the Art Gallery of Ontario.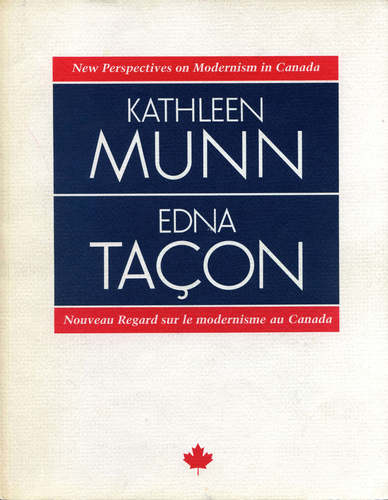 Munn gradually abandoned her artmaking around 1940, likely owing to a combination of events. For the first time, family duties distracted her from the studio. Also, now in her fifties, she suffered from cataracts and, more importantly, from a sustained lack of critical attention to her work. Although Munn had been included in two Group of Seven exhibitions, in 1928 and 1930, she was discouraged by the group's dominance.
In 1974 Charles Hill and Rosemary Tovell, two curators from the National Gallery of Canada (NGC), visited Munn in Toronto while researching the exhibition Canadian Painting in the Thirties. Subsequently, one of her final Passion series works was selected for purchase by the NGC. After decades of obscurity, Munn wrote of her hope: "a possible future for my work." She did not live to see this happen. In October that year, before the sale was complete, she died, never knowing that her artistic achievements were soon to be recognized.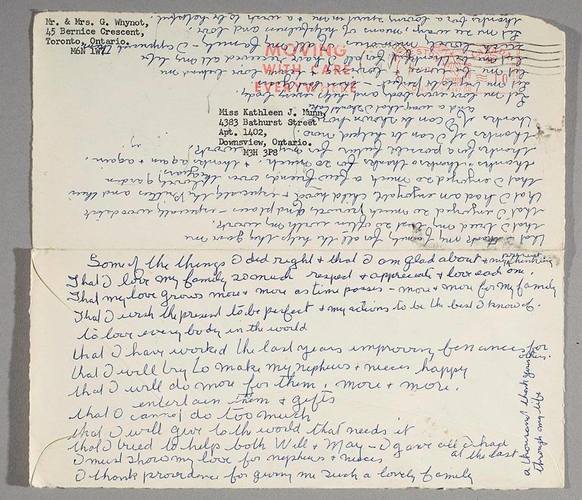 In the mid-1980s scholars and curators, led by York University professor Joyce Zemans, began the important process of recovering Munn's work. The exhibition Kathleen Munn, Edna Taçon: New Perspectives on Modernism in Canada reintroduced Kathleen Munn and affirmed her contribution to the history of modern art in Canada. As a result of this touring exhibition and its accompanying catalogue, her work was soon sought after by important private and public collections across Canada. Since then a number of travelling exhibitions and catalogues have established Munn's important role.
This Essay is excerpted from Kathleen Munn: Life & Work by Georgiana Uhlyarik.