The London, Ontario, artist Jack Chambers (1931–1978) has a reputation as a painter and filmmaker that is unsurpassed in Canada, where he is rightly revered as a professional of the highest calibre and an uncompromising technical and thematic experimenter. Furthermore his theoretical essay "Perceptual Realism," 1969, is still a touchstone in debates about regionalism, perception, and the spiritual in art.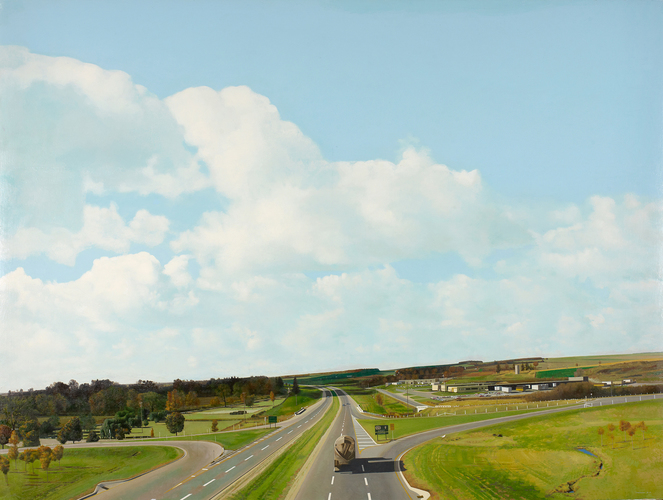 A significant if difficult to read art theorist, Chambers believed that distinctions needed to be made among types of realism and because he felt his own approach was unique. He drew on examples from his own work, including 401 Towards London No. 1 and Sunday Morning No. 2, both begun in 1968 though completed, as the essay was, in 1969, after Chambers learned that he had leukemia. Perceptual realism was for Chambers a new type of realism, one that went to the essence of matter through light and material.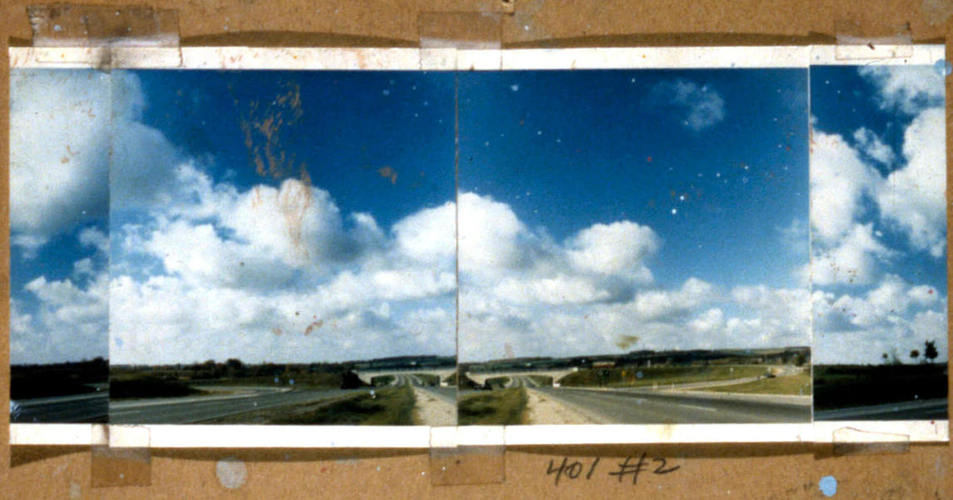 His descriptions of it could tend to the poetic: perceptualism is "a faculty of inner vision where the object appears in the splendour of its essential namelessness." At the same time, it was material and visible: Chambers depended on his own amateur photography to get the details of perception right and to allow him the time to produce his large paintings. He took photographs constantly, yet he never considered himself a photographer: he maintained a distance from the mechanical precision of the photograph, resulting in a sublime unreality that emanates from his images. Photography was a tool; painting and film were the vehicles of spiritual enlightenment.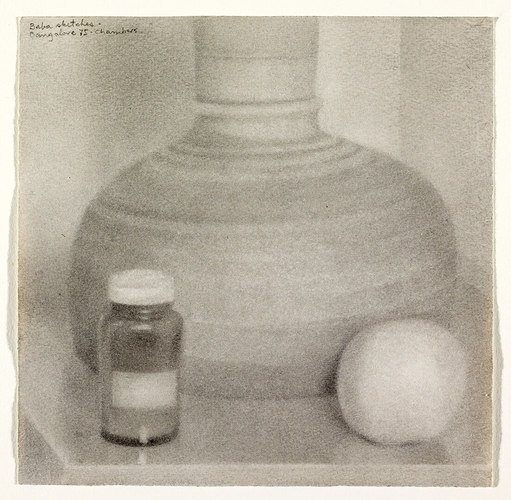 Chambers refined his perceptualism up to his death in 1978; his late works depicting Lake Huron are prime examples. He also worked on films, especially the unfinished (but privately screened) C.C.C.I., 1970. He travelled often and widely during the 1970s, in search of a cure for his disease and for spiritual solace as well as for his work for Canadian Artists' Representation, which he founded with fellow London artists Tony Urquhart (b. 1934), Kim Ondaatje (b. 1928), Greg Curnoe (1936–1992), and Ron Martin (b. 1943) over the course of 1967 and 1968 to establish a system of fees for artists. In Bangalore, India, in 1975, where he followed the teachings of the Indian guru Sai Baba for some months, he worked with materials that were at hand: pencil, chalk, and paper.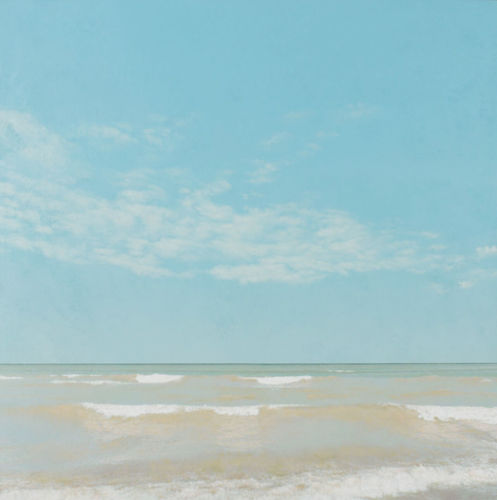 Chambers's illness led him to focus on the miraculousness of life and the significance of the everyday. As delicate and evanescent as his health at this time, works from the final years of Chambers's life mark a new, unbidden style, one that nonetheless harmonizes with his earlier, more robust instantiations of light, movement, and intimacy. For Chambers, perceptual realism was a profound reflection on primary sensory experience, not simply a reproduction of it.
This Essay is excerpted from Jack Chambers: Life & Work by Mark A. Cheetham.