Who is this evening visitor, wrapped up in his heavy raccoon coat and fur toque? The man, whose face has no features, is not recognizable at first glance. After a moment we see the black soutane below the heavy coat and understand that he is a priest. What is he doing here at nightfall, in this immensity, in the freezing cold of winter? Quebecois artist Jean Paul Lemieux (1904–1990) has stated that "the evening visitor is simply death. In Quebec we always see him in the guise of a priest who comes to administer the sacrament of the last rites as the evening of life approaches."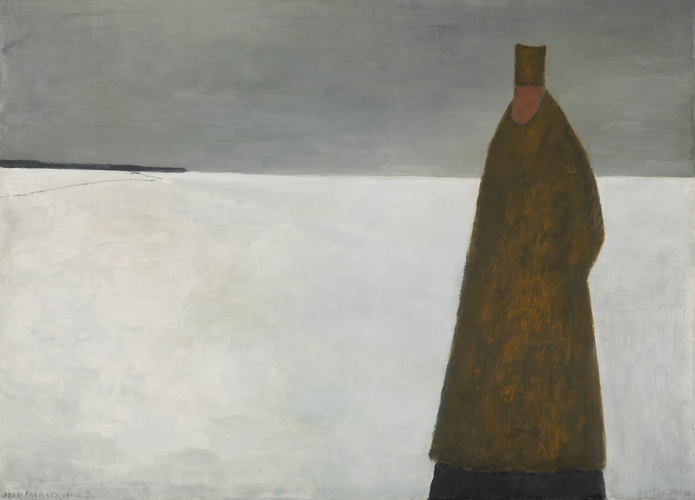 This image has haunted the collective imagination of Canadians for almost sixty years. Lemieux painted it in 1956, just after his return from a visit to France that had led him to question his perception of the landscape. "I no longer saw things the same way. A totally different vision was developing in me [. . .]; until then I had never noticed how horizontal our country is." For Lemieux from this point on, winter and vast, snowy spaces would serve as the background to empty terrain, traversed by universal, silent, anonymous human figures.
This Spotlight is excerpted from Jean Paul Lemieux: Life & Work by Michèle Grandbois.