Internationally acclaimed North Okanagan-based artist Brian Jungen (b.1970), who is of Dane-Zaa and Swiss ancestry, is best known for refashioning everyday materials into intricately assembled sculptures. In response to the coronavirus pandemic, he created Plague Mask, 2020, which recalls the beaked masks worn by doctors treating bubonic plague patients in seventeenth-century Europe. Physicians believed that filling the beak with dried flowers, herbs, and spices would protect them from what they incorrectly assumed was an airborne disease. The invention of this peculiar mask is attributed to Charles de Lorme, a physician who counted numerous European royals among his patients.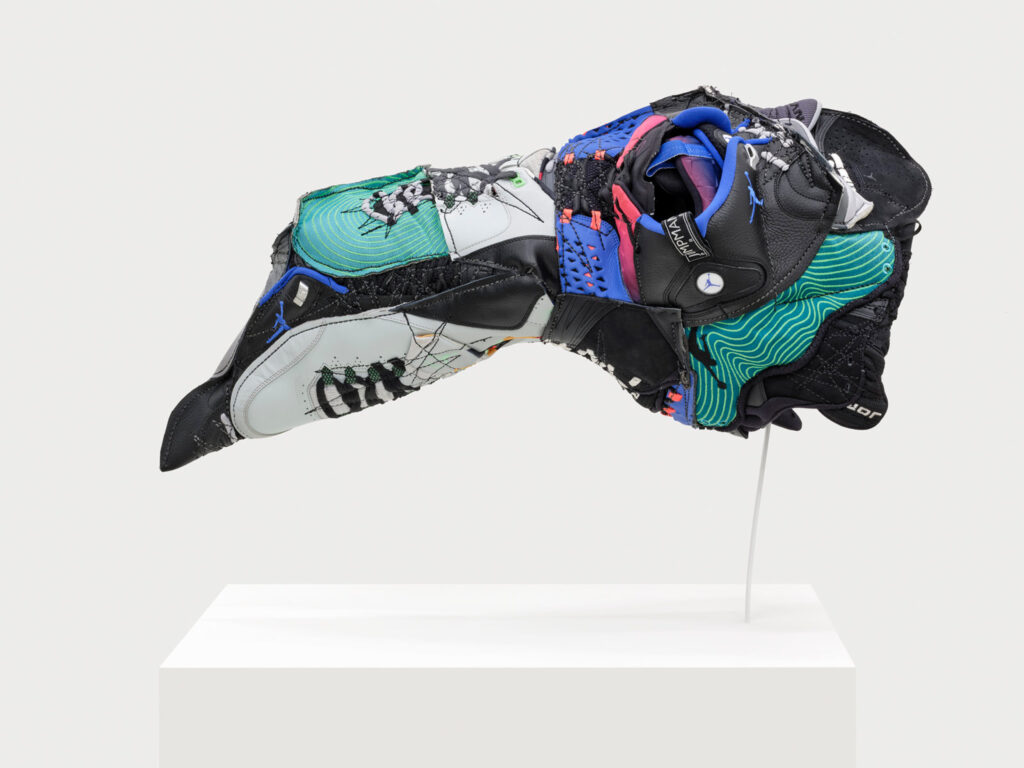 Jungen reinterprets this haunting face covering using deconstructed Nike Air Jordans. Because of the familiarity of the material and its bright colours, Jungen's piece lacks the sinister appearance of its reference. However, a sense of tension exists between the sculpture's allusions to athleticism and aspirations, as embodied in the sneakers, and its connotations of disease and protection. Jungen first began deconstructing athletic shoes and reassembling them into sculptures inspired by West Coast ceremonial masks in his groundbreaking series Prototypes for New Understanding, 1998–2005. Plague Mask is the first work by Jungen to draw inspiration from a historical mask outside of Indigenous culture, and he has since made two others, entitled Plague Mask 2, 2020, and Plague Mask 3 (fever dream), 2020.
This artwork was featured in the ACI newsletter "Creativity in the Time of COVID" from October 2, 2020. Read the full newsletter here, or sign-up here to receive our weekly Canadian art highlights.