In his interdisciplinary and multimedia practice, Guelph-born artist Jagdeep Raina (b.1991) is interested in how archival materials convey histories and tell diasporic stories. The artist is best-known for his densely embroidered textile works. Working directly from photographs—sourced from personal as well as institutional archives—Raina stitches the images into muslin supports. Resisting the confines of a tidy square or rectangular canvas, his embroidery works are layered with strands of thread that coalesce into tangles and knots, subverting expectations of the medium.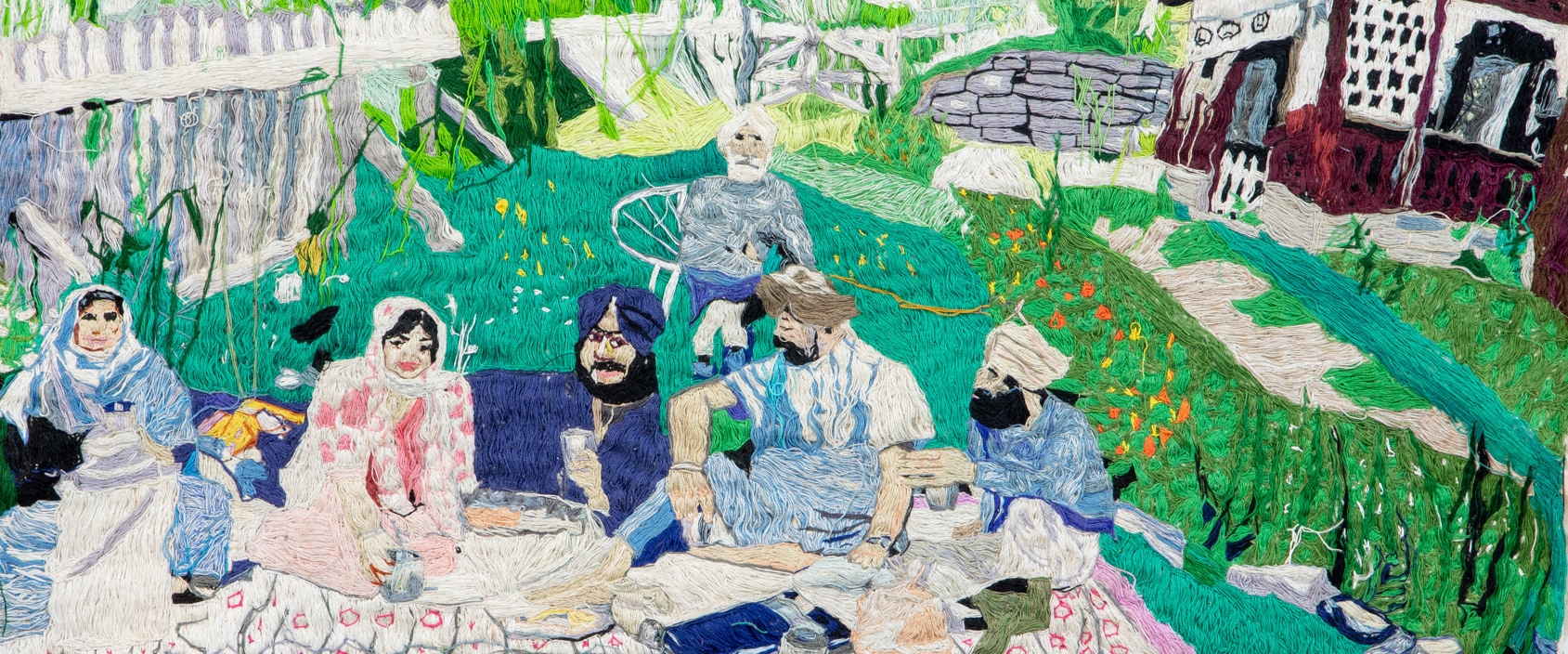 Paradise Lost depicts two women and four men lounging atop a blanket spread across a verdant lawn surrounded by a fence. Holding drinking glasses, they appear to be reveling in each other's company. However, this picture of conviviality is potentially undermined by the messages scrawled across the facades of nearby buildings. A declaration like "I promise" (etched into the building immediately beyond the fence in the background) invokes a desire to remember the past while looking to the future.
Like many of Raina's textile works, Paradise Lost is trimmed with phulkari, a type of embroidery originating from India's Punjab region that is characterized by layered floral and geometric patterns. More than just a decorative pattern, the artist employs phulkari as a critical commentary on the entangled histories of colonialism and industry in his family's homeland. Paradise Lost is the product of rigorous research into the renewal of this art form and it demonstrates the artist's ongoing commitment to challenging the notion that such traditions are static.