Regarded as the father of modern Canadian art, Scottish-born William Brymner (1855–1925) was an enthusiastic traveller who was known for landscapes that depict places in Canada and Europe. This deceptively simple painting of girls sitting on a hillside making a wreath of flowers was created during Brymner's visit to Runswick Bay, Yorkshire, from May to November 1884. A Wreath of Flowers was a critical success for Brymner and a turning point in his early career as an artist. At the time, he described this work as his "magnum opus." Today, many consider A Wreath of Flowers his best-known painting.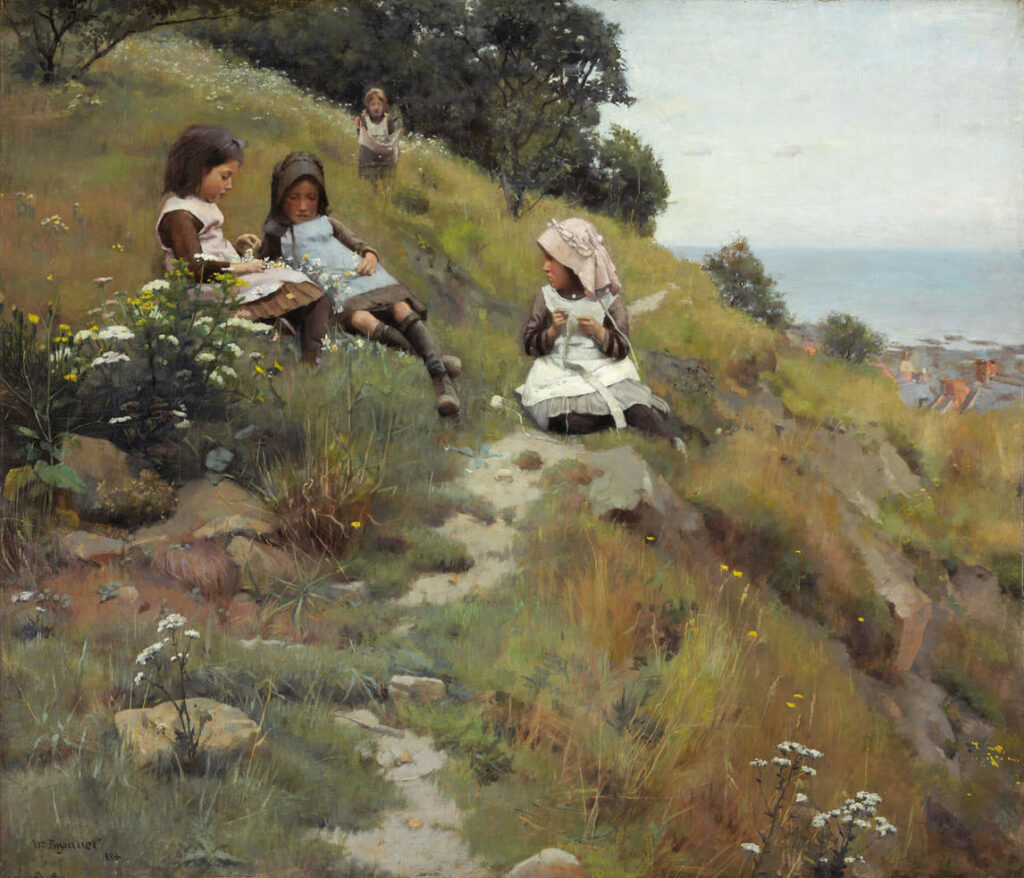 Compositionally, the work is complex and surprising. The diagonal cut of the landscape is dramatic, and the hillside is crowded with wildflowers, rocks, and clumps of grasses. The girls' figures are crisp and clear, but parts of the landscape are indistinct, almost smudgy. Stylistically, this painting is typical of Brymner's oeuvre in that it refuses any neat labelling. Its carefully modelled figures represent the influence of Brymner's French academic training, while its outdoor setting reflects Brymner's commitment to painting en plein air, a practice that he knew was important to many modern French artists. In bringing these different artistic strategies together, Brymner signalled his commitment to innovation—and his refusal to conform to a specific style.
In 1886, Brymner became a full member of the Royal Canadian Academy of Arts and he donated this painting as his diploma work, a required gift that symbolized his new professional status.
This Spotlight is excerpted from William Brymner: Life & Work by Jocelyn Anderson.