Montreal-based artist Chun Hua Catherine Dong examines what it means to be a diasporic citizen in a world where emerging technologies hold the potential to circumvent geopolitical borders. After emigrating from China in 2002, Dong turned to art as a vehicle for exploring embodied experience. Through performance, photography, video, and virtual reality (VR), Dong has produced numerous series of works that focus on their own body, using their physical presence to foster dynamic relationships with other beings in real and virtual spaces.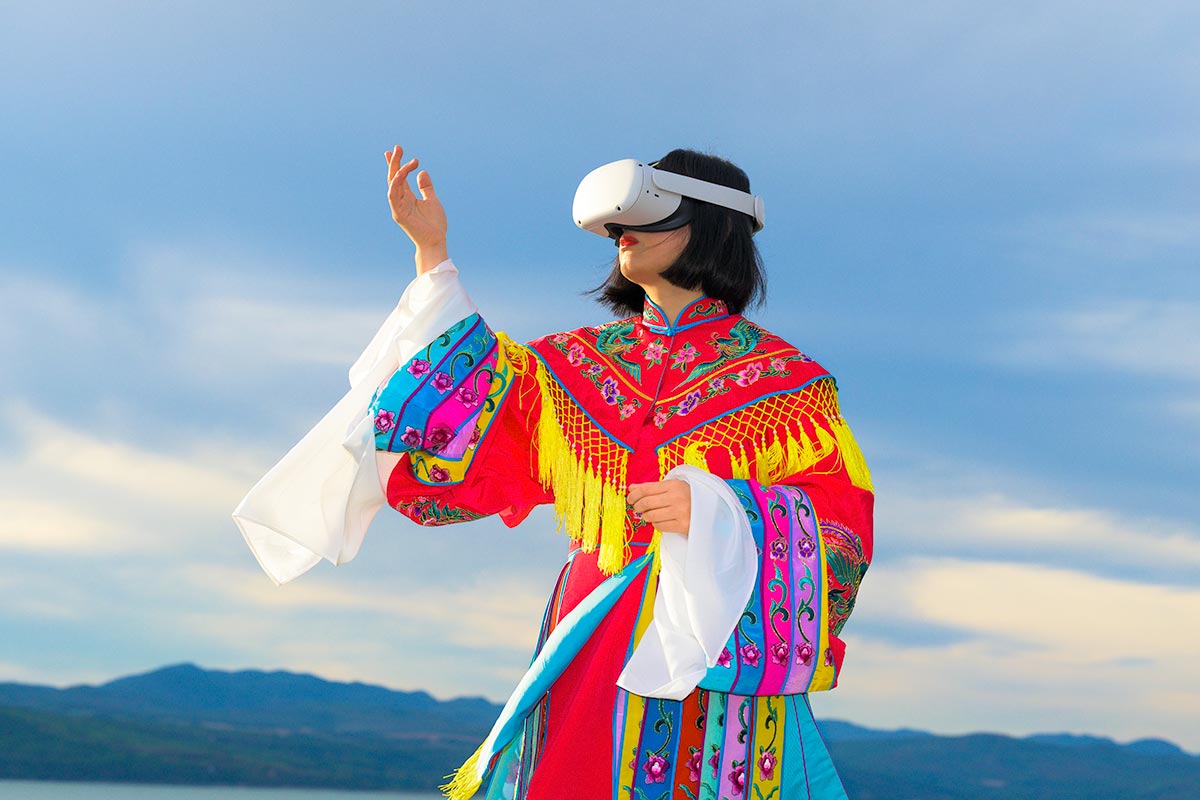 This arresting image is part of the artist's documentation of Reconnection, a performance they enacted along the shores of the St. Lawrence River in Charlevoix, Quebec, during an artist residency at the Musée de Charlevoix in 2021. Dressed in a vibrant and elaborate costume reminiscent of those worn by Beijing opera performers, Dong carried out a series of gestures and movements with different objects and materials, such as flags, rocks, and sand, while viewing the Great Wall of China through a VR headset.
Reconnection uses VR to augment the diasporic feeling of being physically rooted in one place while psychologically linked to another. And while Dong reckons with longing—noting that this performance was "an emotional experience" for them—they also complicate typical narratives about diaspora as nostalgia for a return to a homeland. Experimenting with time and with place, Dong merges states of being by enacting how diasporas carry specific memories and histories from elsewhere that are always in the midst of change.