In 1956 Canadian abstract painter Paul-Émile Borduas (1905–1960)—who led the Montreal-based artists' group Les Automatistes—described Green Abstraction as his "first totally non-preconceived painting" and "one of the forerunners of the Automatiste [movement] already gathering on the horizon." To him an Automatiste painting was not preconceived; it was not planned in advance, with a final result or goal to be achieved. As he said in a CBC radio interview in 1950: "Perfectly well-intentioned people have often… said to me: 'Monsieur Borduas, I really love your work, I love the colour. Only, I don't understand [it].' And then I'm obliged to answer them honestly: 'I don't understand any more than you do. Whatever it is you are searching for in the painting, I'm searching for it too. You are looking for the subject of this painting; I'm as much at a loss as you are.'"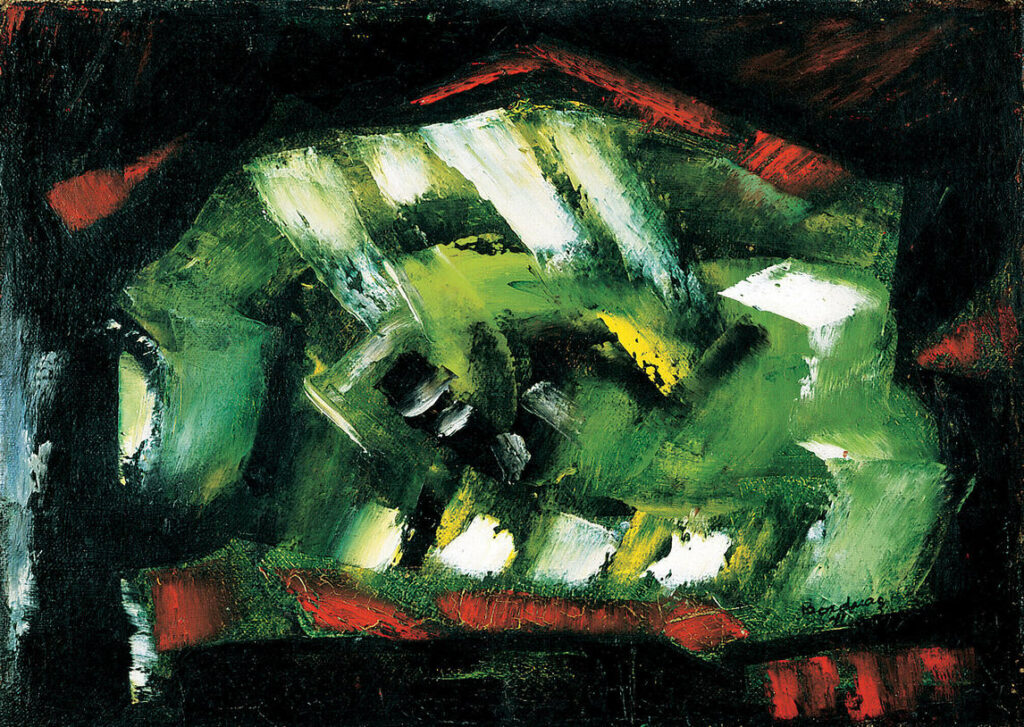 In other words, the artist has no intellectual preconception of the painting before starting the work, and even its unconscious meaning is elusive. Interpretation can begin only when the work is finished; it is sometimes signified in the title (though not in this case) or can be discovered through conversations about the work with friends and connoisseurs.
This Spotlight is excerpted from Paul-Émile Borduas: Life & Work by François-Marc Gagnon.