This experimental work—Vancouver-based artist Jock Macdonald's (1897–1960) first semi-abstract painting—marks the beginning of his search to express the underlying principles of nature in art through the study of science, mathematics, and philosophy. Working from a still-life arrangement of flowers, he created an exercise in which he would "look at a patch of them and deal with them quite abstractly." By magnifying a flower and painting only parts of it, he broke free from representation.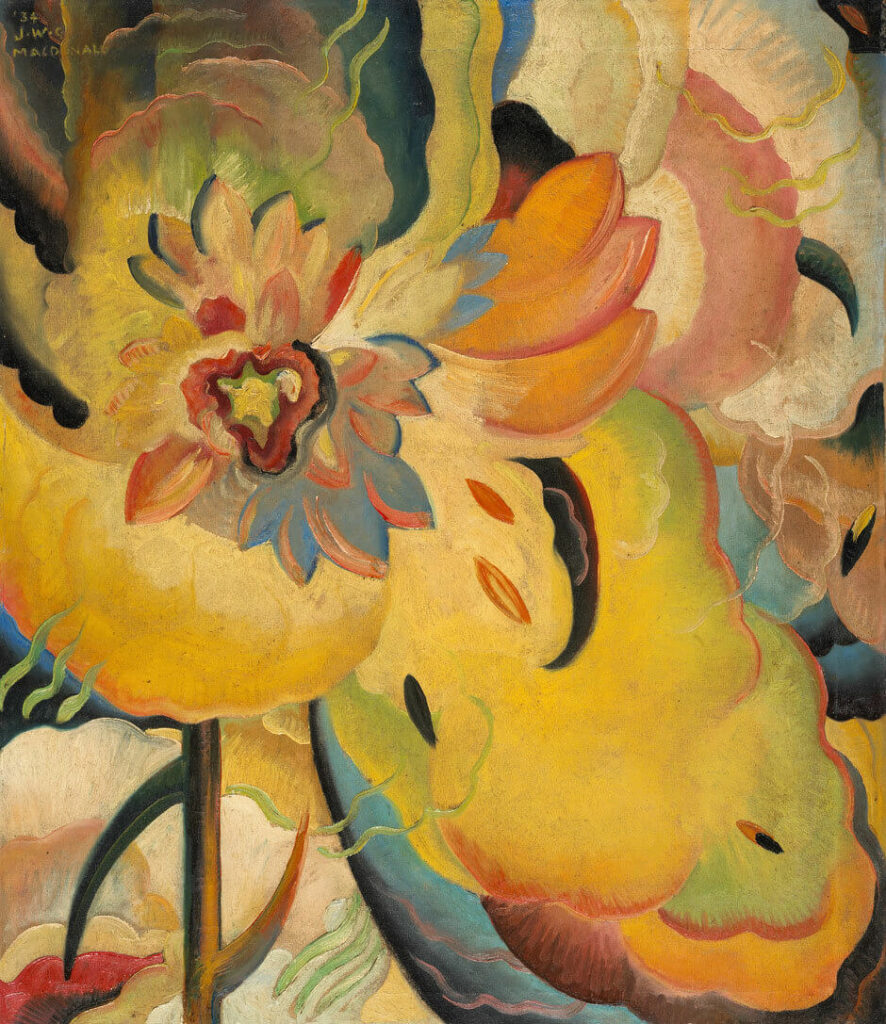 In this work, Macdonald was most certainly influenced by his friend John Vanderpant (1884–1939) who, in Heart of a Cabbage, c. 1929–30, and similar photographs, closed in on his subject, using light, shadow, and pattern to reveal its inner rhythm seemingly independent of objective form. In his classes at the British Columbia College of Arts, Macdonald quoted from Amédée Ozenfant (1886–1966): "A flower is no longer one of nature's smiles … but magnetic waves directed along certain axes, so rapid that they become matter, colour."
In Formative Colour Activity the flower image stands on a sturdy stalk at the left of the canvas. The rest of the painting, however, is composed of fields of colour, radiating outward and filling the canvas with waves of flowing and dynamic movement. While the image is still very structured in its design, Macdonald was thrilled with the breakthrough it represented.
This Spotlight is excerpted from Jock Macdonald: Life & Work by Joyce Zemans.