Created soon after Québécois painter Paul-Émile Borduas (1905–1960) settled in Paris, Blossoming overtly expresses a paradoxical adherence to what the critic Clement Greenberg calls "American-type painting." In Paris Borduas felt more and more American, or at least North American, and less French; it had taken a move to France for him to become aware of this.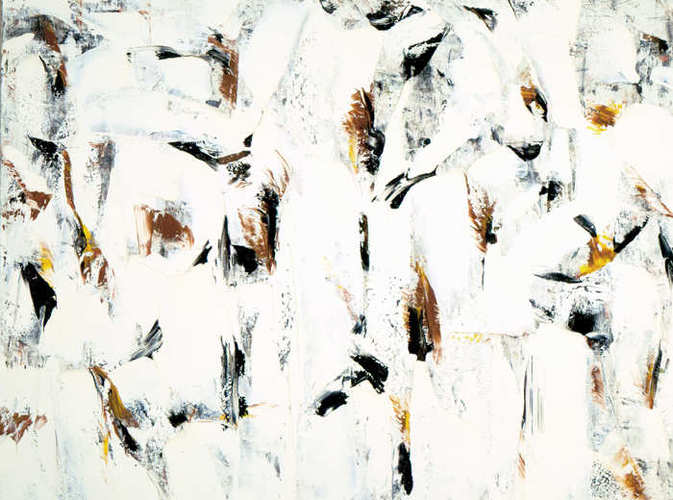 Greenberg believed that modern European painting, by refusing to challenge its attachment to the well-composed image, gave way in prominence to the New York school of "all-over" painting, which would henceforth occupy the place previously occupied by the Paris school during the first half of the twentieth century. A true "all-over" painting—with no hierarchy among the elements and no major focal point—Blossoming gives the impression that it might easily continue beyond the edges of the canvas, or that even a fragment of the painting could create the same effect as the entire work. It is a testimony to the impact that New York painting had had on Borduas, and it distances him definitively from automatism as it was defined in the 1940s.
This Spotlight is excerpted from Paul-Émile Borduas: Life & Work by François-Marc Gagnon.