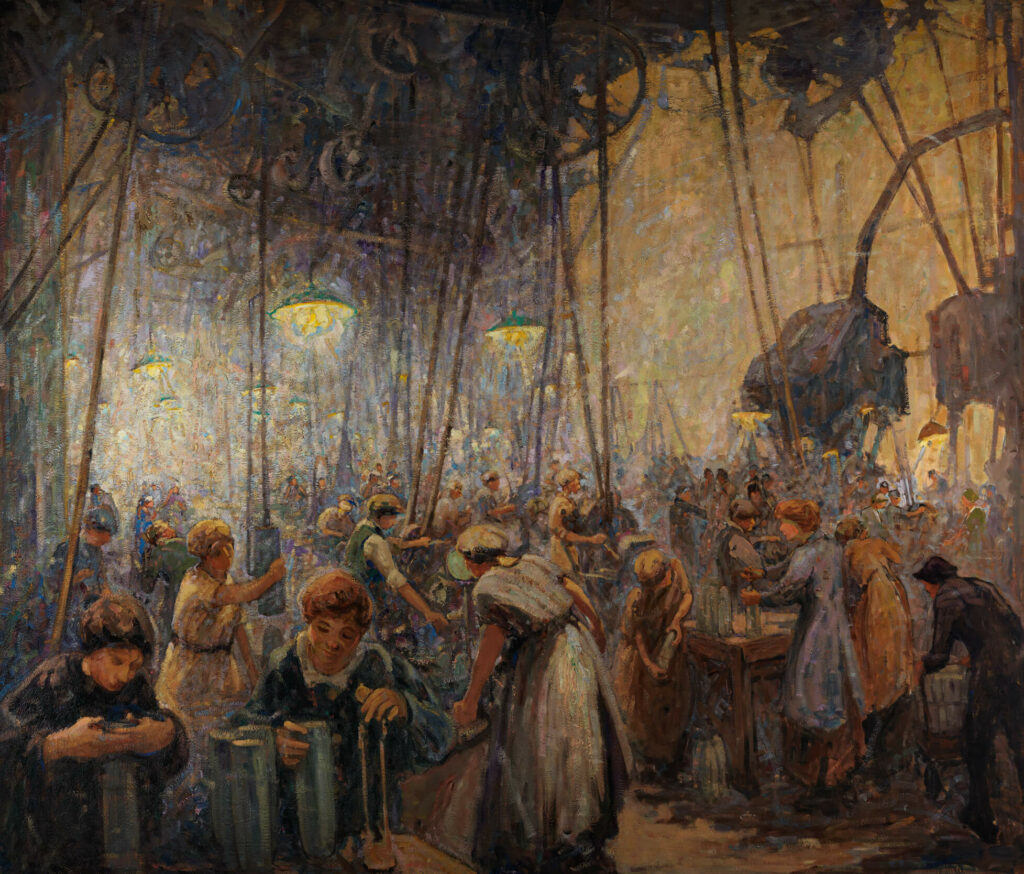 Copyright et mentions
Remerciements
De l'auteure
Ce livre est le résultat de mon expérience de plus d'un demi-siècle à côtoyer l'art et l'histoire militaires du Canada, dans le but d'amorcer un nouveau dialogue sur l'art de guerre canadien. Il est dédié aux historiennes de l'art Maria Tippett et Joan Murray ainsi qu'à l'historien John MacFarlane qui, ensemble, ont jeté les bases de cette étude.
Je tiens tout d'abord à saluer l'influence de mon père, l'historien Gerald S. Graham, qui, pendant la Seconde Guerre mondiale, a servi dans la Réserve des volontaires de la Marine royale canadienne et, par la suite, dans la Section historique de l'Armée canadienne à Londres. Il y a rencontré ma mère, Mary Greey, qui a travaillé dans les services de renseignements alliés au Royaume-Uni, aux États-Unis et au Canada pendant le conflit. Sculptrice, peintre et potière, elle connaissait personnellement plusieurs des artistes qui figurent dans ce livre. C'est elle qui m'a fait découvrir les œuvres de son amie Pegi Nicol MacLeod, et ce sont les peintures de MacLeod qui m'ont fait découvrir le Musée canadien de la guerre et qui m'ont amenée à y travailler pendant vingt-trois ans comme conservatrice. L'extraordinaire collection d'art du musée et les personnes formidables que j'y ai rencontrées continuent de nourrir mon esprit encore aujourd'hui. Je dois l'attention particulière que je porte à l'art de guerre autochtone à mon gendre, Pierre Sabourin, ainsi qu'au travail remarquable de la Commission de vérité et de réconciliation du Canada. Pendant cinq ans, tous deux m'ont tranquillement amenée à reconsidérer les cinq siècles d'histoire coloniale de ma propre famille, et, par conséquent, la manière d'aborder ce livre.
Un merci tout spécial au commanditaire en titre de cet ouvrage, Blake Goldring, sans qui il n'aurait vu le jour. L'équipe de l'IAC a été tout à fait incroyable et son apport à l'art canadien est impressionnant. C'est pourquoi ma dette de reconnaissance à l'égard de la remarquable Sara Angel, l'infatigable Jocelyn Anderson et la merveilleuse éditrice Rosemary Shipton, sans oublier Stephanie Burdzy, Michael Rattray, Emily Putnam, Kendra Ward et Simone Wharton, est immense.
Un ouvrage comme celui-ci nécessite un travail de détective minutieux pour vérifier les faits et localiser les sources et les images, sans oublier l'identification des dates, des lieux, des matériaux et des dimensions. Je tiens par conséquent à remercier les personnes suivantes, dont beaucoup sont des membres d'institutions nationales, provinciales et municipales, qui ont aimablement répondu à mes questions tout au long de la rédaction : Fiona Anthes, Kirsten Appleyard, Maggie Arbour, David Avery, Matt Baker, Amy Brandon, Rob Brandon, Andrew Burtch, Cyndie Campbell, Mai-yu Chan, Tim Cook, Rory M. Cory, Michele Dale, Victoria Dickenson, Tim Foran, Dale Gervais, Elaine Goble, John Graham, Samuel Graham, Linda Grussani, Greg Hill, Andrew Horrall, Barb Hunt, Shannyn Johnson, Farouk Kauspales, Mary Kavanagh, Gertrude Kearns, Shannon Kilburn, Guislaine Lemay, Mary Ann Liu, Meredith Maclean, Peter MacLeod, Lee-Ann Martin, Sanaz Mazinani, Kaitlin McCormick, Duncan McDowall, Asunción Miralles de Imperial y Pasqual del Pobil, Geneviève Morin, John Moses, Terry Mosher, Jeff Noakes, Dave O'Malley, Peter Neary, Christina Parsons, Caroline Pearson, Bita Pourvash, Lela Radisevic, Alexandre Reeves, Leslie Reid, Paul Robertson, Sonny Ankjær Sahl, Alain Simard, James Smith, René St-Pierre, Lori Temple, Jeff Thomas, Virtue Tran, Chris Van Hezewyk, Scott Waters, Paula Wilson, Morgan Wright, Zoe Yang et Robyn Zolnai. Je suis également redevable aux nombreuses institutions partout au Canada qui ont fourni les magnifiques images qui illuminent ce livre, en particulier le Musée canadien de la guerre.
De l'Institut de l'art canadien
L'Institut de l'art canadien tient à souligner la générosité de Blake C. Goldring, C.M., M.S.M., CD, LL.D., CFA, le commanditaire en titre de cet ouvrage.
Nous remercions le commanditaire fondateur de l'Institut de l'art canadien, BMO Groupe financier.
L'IAC est honoré de présenter cet ouvrage en partenariat culturel avec le Musée canadien de la guerre et remercie tout particulièrement Robyn Jeffrey, Shannyn Johnson, Manuel Lapensée-Paquette, Meredith McLean, Drew Oliver et Susan Ross.
L'IAC tient également à souligner l'appui des autres commanditaires en titre de la saison 2021-2022 du projet de livres d'art canadien en ligne : Marilyn et Charles Baillie; Alexandra Bennett à la mémoire de Jalynn Bennett; Kiki et Ian Delaney; Lawson Hunter; l'honorable Margaret Norrie McCain; la Stonecroft Foundation for the Arts; ainsi que la Trinity Development Foundation.
Nous remercions les commanditaires de la saison 2021-2022 de l'IAC : la Connor, Clark & Lunn Foundation; la Scott Griffin Foundation; la McLean Foundation; et la Jack Weinbaum Family Foundation.
L'IAC est également très reconnaissant envers ses mécènes principaux : Anonyme; Anonyme; Alexandra Baillie; John et Katia Bianchini; Christopher Bredt et Jamie Cameron; Linda et Steven Diener; Joan et Martin Goldfarb; Tim et Darka Griffin; Groupe financier Banque TD; Lawson Hunter; Richard et Donna Ivey; Michelle Koerner et Kevin Doyle; la Michael and Sonja Koerner Charitable Foundation; la Alan and Patricia Koval Foundation; McCarthy Tétrault LLP; la McLean Foundation; la Bill Morneau and Nancy McCain Foundation à la Toronto Foundation; Partners in Art; Sandra et Jim Pitblado; Tim et Frances Price; la Gerald Sheff and Shanitha Kachan Charitable Foundation; la Donald R. Sobey Foundation; la Stonecroft Foundation for the Arts; Fred Waks; Bruce V. et Erica Walter; Eberhard et Jane Zeidler; ainsi que Sara et Michael Angel.
Nous sommes reconnaissants envers nos mécènes : Anonyme; Malcolm Burrows et Barbara Dick; Debra et Barry Campbell; Anne-Marie Canning; Cowley Abbott Fine Art; Lilly Fenig; Jane et Michael Freund; Leslie S. Gales et Keith Ray; Roger et Kevin Garland; la Lindy Green Family Charitable Foundation; Franca Gucciardi, égalé par la McCall MacBain Foundation; Jane Huh; Elaine Kierans et Shawn McReynolds; Trina McQueen; Judith et Wilson Rodger; Fred et Beverly Schaeffer; Michael Simmonds et Steven Wilson; Andrew Stewart et Kathy Mills; Carol Weinbaum; ainsi que Robin et David Young.
Nous souhaitons également exprimer notre gratitude envers les mécènes fondateurs qui ont soutenu l'IAC dans sa première année : Jalynn Bennett, la Butterfield Family Foundation; David et Vivian Campbell; Albert E. Cummings; la famille Fleck; Roger et Kevin Garland; la Glorious and Free Foundation; Gluskin Sheff + Associates; la Scott Griffin Foundation; la Gershon Iskowitz Foundation; la Michael and Sonja Koerner Charitable Foundation; Michelle Koerner et Kevin Doyle; Phil Lind et Ellen Roland; Sarah et Tom Milroy; Partners in Art; Sandra L. Simpson; Stephen Smart; Nalini et Tim Stewart; de même que Robin et David Young.
L'IAC souhaite remercier Affaires mondiales Canada (Leah Iselmoe, Kerry Goodfellow); le Agnes Etherington Art Centre, Kingston (Jennifer Nicoll); Anciens Combattants Canada (Karly Thomsen); les archives de la Banque Toronto-Dominion (Stuart Keeler); les archives de la Ville de Vancouver; les archives de Maclean's; les archives du Globe and Mail; les archives numériques de l'Université Memorial, St. John's; les archives provinciales du Manitoba, Winnipeg; les archives publiques de l'Ontario, Toronto (Serge Paquet); la Art Gallery of Greater Victoria (Stephen Topfer); la Art Gallery of Hamilton (Christine Braun); la Beinecke Rare Book and Manuscript Library, Université Yale, New Haven (Rebecca Aldi, Angela Moore); Bibliothèque et Archives Canada/The Brechin Group; la Bibliothèque publique de Toronto (Beau Levitt); le Bomber Command Museum, Nanton; le British Museum, Londres (Lucia Rinolfi); le Broad Museum, Los Angeles (Jeannine Guido); le Bureau d'art public de la Ville de Montréal; la cathédrale Saint-Paul, Londres (Simon Carter); le Centre des arts de la Confédération, Charlottetown (Kevin Rice); la Chambre des communes, Ottawa (Beuris Lahaie, Rheian Shannon); la Christopher Cutts Gallery, Toronto (Christopher Cutts, Julia Marcello); le Chronicle Herald, Halifax (Rachel Cartwright); la Cinémathèque Québécoise, Montréal (Nicolas Dulac, Antoine Prillieux); la collection d'art de la Ville de Toronto (Neil Brochu); le Conseil du patrimoine de la Ville de Welland (Brenda Larouche, Nora Reid, Jane Walker-Scott, Daniella Wright); Conundrum Press, Wolfville (Sarah Sawler); le Denver Art Museum (Meghan Shaw); Dorset Fine Arts (David Hannan); doublespace photography (Younes Bounhar); Edward Burtynsky Studio (Edward Burtynsky, Marcus Schubert, Alanna Joanne Smith); l'Esplanade Arts and Heritage Centre Museum, Medicine Hat (Timothy McShane); la Fondation Armand-Vaillancourt (Joanne Beaulieu); la Galerie des fondateurs, Musées militaires de Calgary (Dick Averns); Friends of Guild Park Toronto; Getty Images; le Gilcrease Museum, Tulsa; le Glenbow Museum, Calgary (Melanie Kjorlien); Historic Royal Palaces (Laura Hutchinson, Annie Heron); Historic Sites Association of Newfoundland and Labrador (Andrea MacDonald); la Huntingdon Library and Art Gallery, San Marino; Images de la Presse canadienne (Andrea Gordon); la Gershon Iskowitz Foundation (Nancy Hushion); Jeff Wall Studio (Cora Hall, Jeff Wall); Kent Monkman Studio (Carolyn Gordon, Adrien Hall, Kent Monkman); Lord Cultural (Dov Goldstein); la Masters Gallery Ltd., Calgary (Ida Nagy); le ministère de la Défense nationale, Ottawa; le ministère du Patrimoine canadien, Ottawa (Devin Brazeau); la Morris and Helen Belkin Art Gallery, Vancouver (Teresa Sudeyko); le Musée canadien de l'histoire, Gatineau (Shannon Mooney, Erin Wilson); le Musée des beaux-arts de la Nouvelle-Écosse, Halifax (Shannon Parker, Troy Wagner); le Musée des beaux-arts du Canada, Ottawa (Raven Amiro); le Musée du Nouveau-Brunswick, Saint John (Leigh Ann Allen, Peter Larocque, Jennifer Longon, Julie Meade); le Musée McCord, Montréal (Sophie Granger, Laurence W.); musée provincial The Rooms, Terre-Neuve-et-Labrador (Lori Temple); le Musée royal de l'Ontario, Toronto (Laura Fox, Nicola Woods); les Musées royaux des Beaux-Arts de Belgique, Bruxelles; le Museum of Archaeology and Anthropology de l'Université Cambridge (Wendy Brown, Melanie Norton Hugow); la Monnaie royale canadienne, Ottawa (Alesia Rowell); Moriyama and Teshima Architects (Katie Weber); la Nicholas Metivier Gallery, Toronto (Carly Shiff); l'Office national du film du Canada, Montréal (Alexandra Hubert); le Parc provincial Áísínai'pi / Writing-on-Stone, Alberta (Aaron Domes); Paul Cummins Ceramics (Paul Cummins, Elyssa Fagan); Print Refinery, Winnipeg (Camryn Clark); la Red Ochre Gallery, St. John's (Brenda McClellan); le Réseau canadien de documentation pour la recherche (Émilie Lavallée-Funston); le Réseau de santé Horizon du Nouveau-Brunswick; la Royal Danish Library, Copenhagen (Helle Brünnich Pedersen, Signe Pagh Milling); le Ryerson Image Centre, Toronto (Gaëlle Morel, Feven Tesfamariam); le Service des parcs de la Ville de Toronto (Catherine Machado); les SFU Galleries, Burnaby (Christina Hedlund); la SOCAN (Gilles Lessard); la Stephen Bulger Gallery, Toronto (Sasha Furlani, Robyn Zolnai); le Studio Libeskind (Amanda de Beaufort); la succession d'Andre Biéler (Philippe Baylaucq); la succession de Paraskeva Clark (Clive Clark et Panya Clark Espinal); la succession d'Allan Collier (Ian Collier); la succession de Greg Curnoe (Sheila Curnoe); la succession de Lawren S. Harris (Stew Sheppard); la succession de Yousuf Karsh (Julie Grahame); la succession de Marion Long; la succession de Kazuo Nakamura (Elaine Nakamura); la succession de Daphne Odjig (Stan Somerville); la succession de Hilda Woolnough (John Hopkins); la Susan Hobbs Gallery, Toronto (Susan Hobbs); la Tag Art Gallery, St. Catherine's (Frank Goldspink, Tom Goldspink); la Tate Gallery, Londres (Fintan Ryan); Torstar Syndicate (Mariya Vadera); l'Université de la Colombie-Britannique, Vancouver (Weiyan Yan); la Walter Phillips Gallery, Banff (Jacqueline Bell); le Woodland Cultural Centre, Brantford (Tara Froman); Aislin, Bill Badzo, Karen Bailey, Mary Anne Barkhouse, Sarah Beck, Rebecca Belmore, Luben Boykov, Edward Burtynsky, Geoff Butler, David Collier, Don Connolly, Rosalie Favell, nichola feldman-kiss, Elaine Goble, Allan Harding MacKay, Jamelie Hassan, Leslie Hossack, Robert Houle, Barb Hunt, Mary Kavanagh, Gertrude Kearns, Thomas Kneubühler, Shaney Komulainen, Andrew Kulin, Maskull Lasserre, Guy L'Heureux, Johnnene Maddison, Sanaz Mazinani, Shelley Niro, Leslie Reid, JoAnne Rivers, Elizabeth Salomons, John Scott, Riley Snelling, Trevor Solway, Charles Stankievech, Barbara Steinman, Bruce Stewart, Adrian Stimson, Norman Takeuchi, Althea Thauberger, Jeff Thomas, Richard Tompkins, Bev Tosh, Scott Waters et Andrew Wright.
L'IAC remercie les collectionneurs privés qui ont donné leur accord pour que leurs œuvres soient publiées dans cet ouvrage.
---
Sources photographiques
Tout a été fait pour obtenir les autorisations de tous les objets protégés par le droit d'auteur. L'Institut de l'art canadien corrigera volontiers toute erreur ou omission.
---
Mentions de sources des images de la page couverture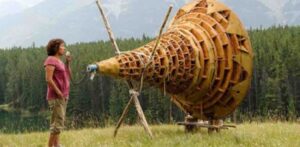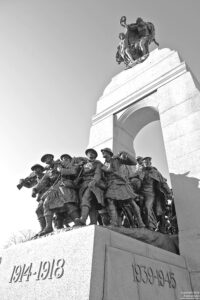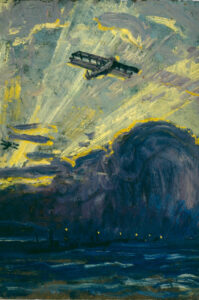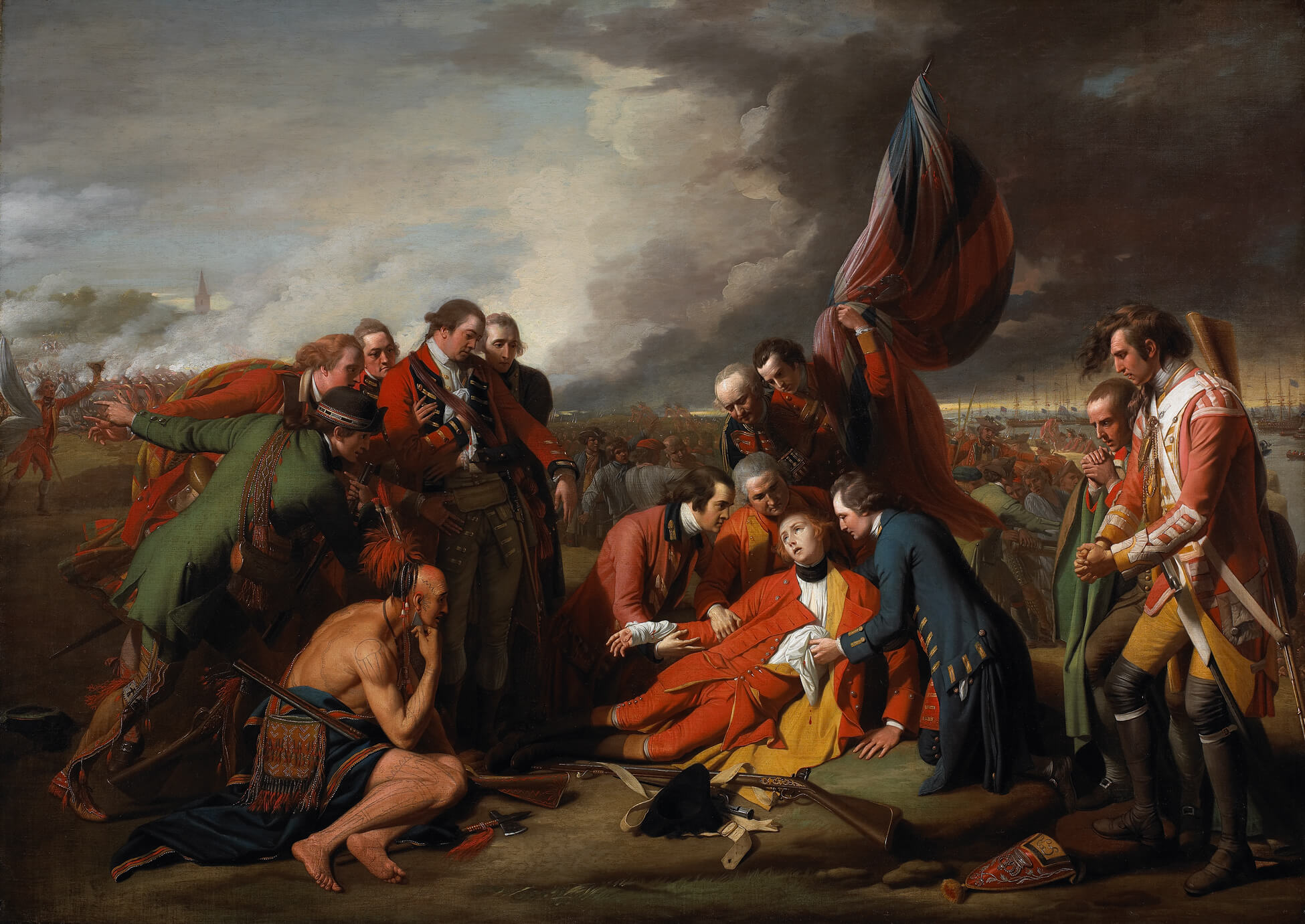 ---
Mentions de sources des images des bannières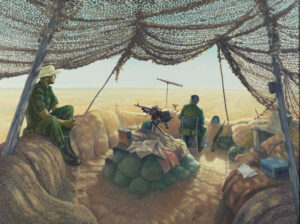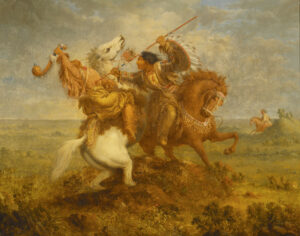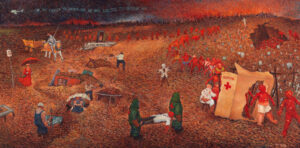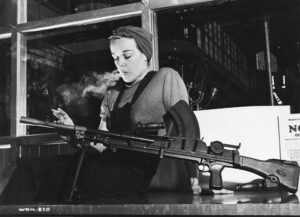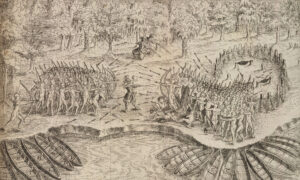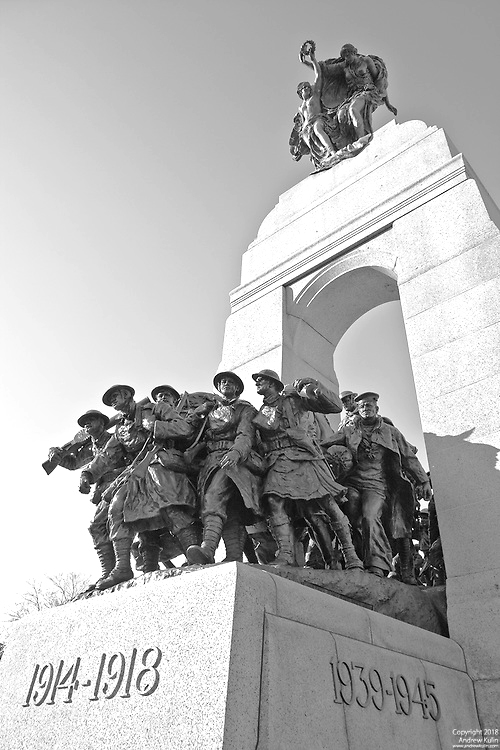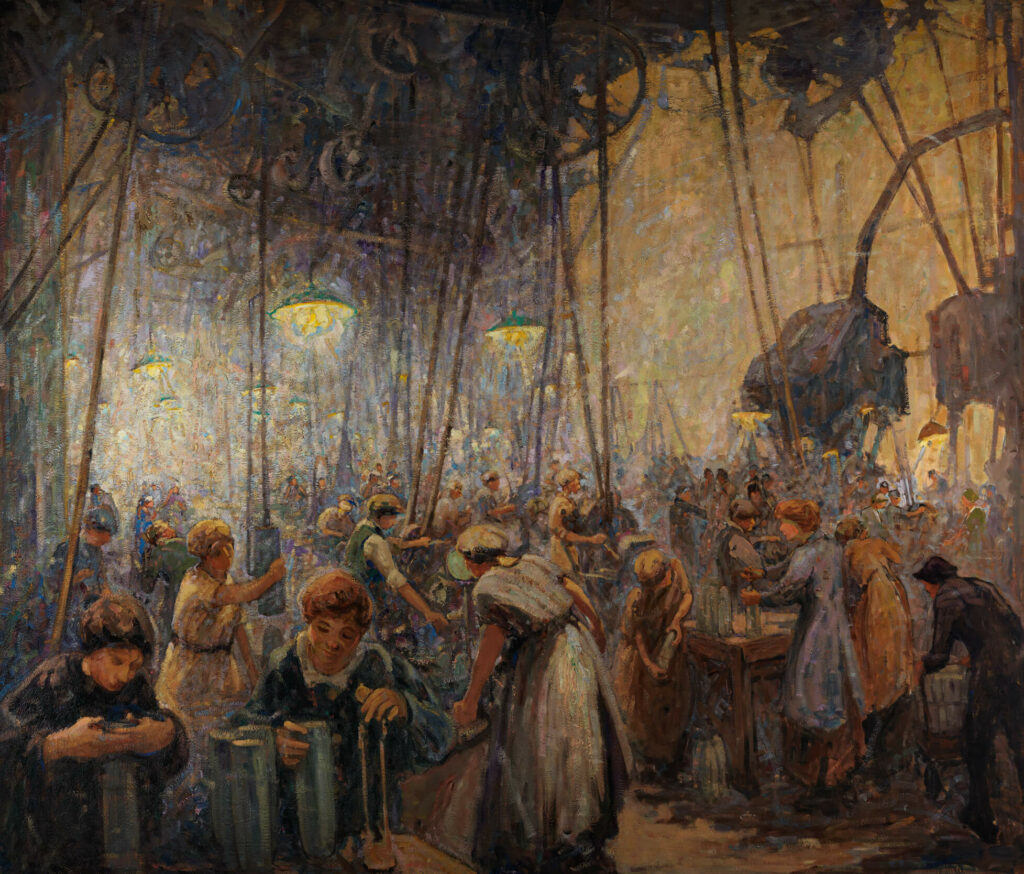 ---
Mentions de sources des œuvres et des photographies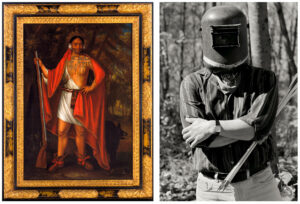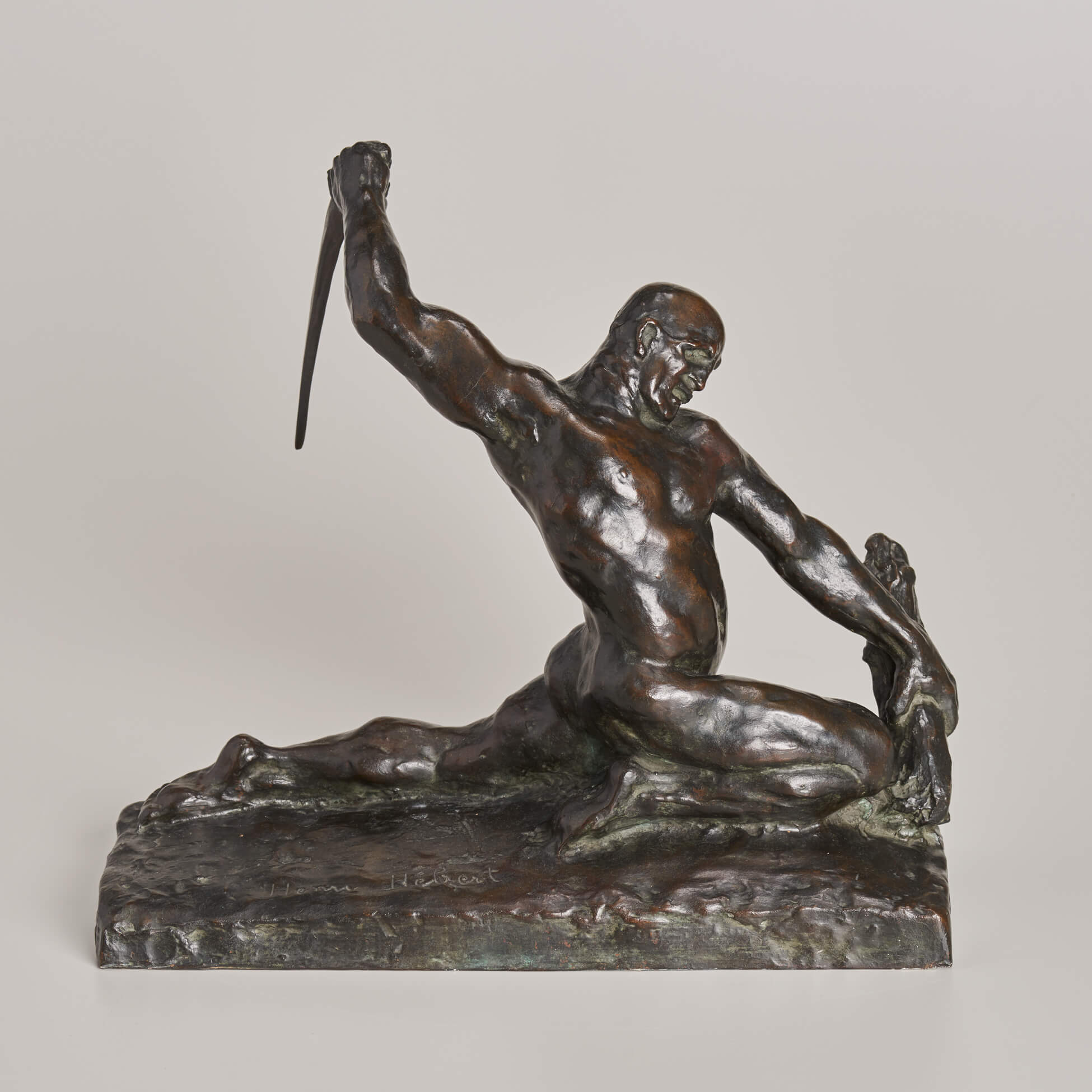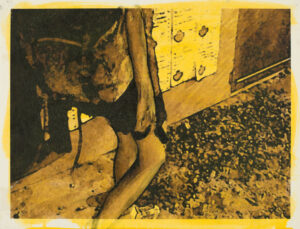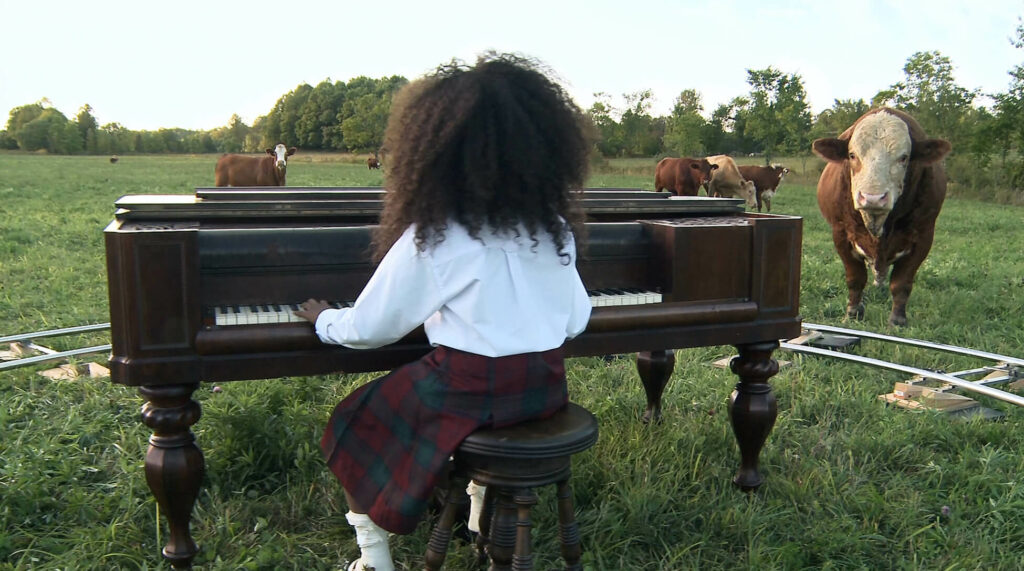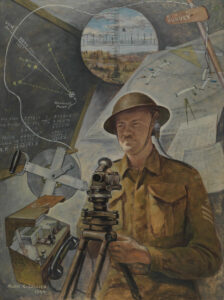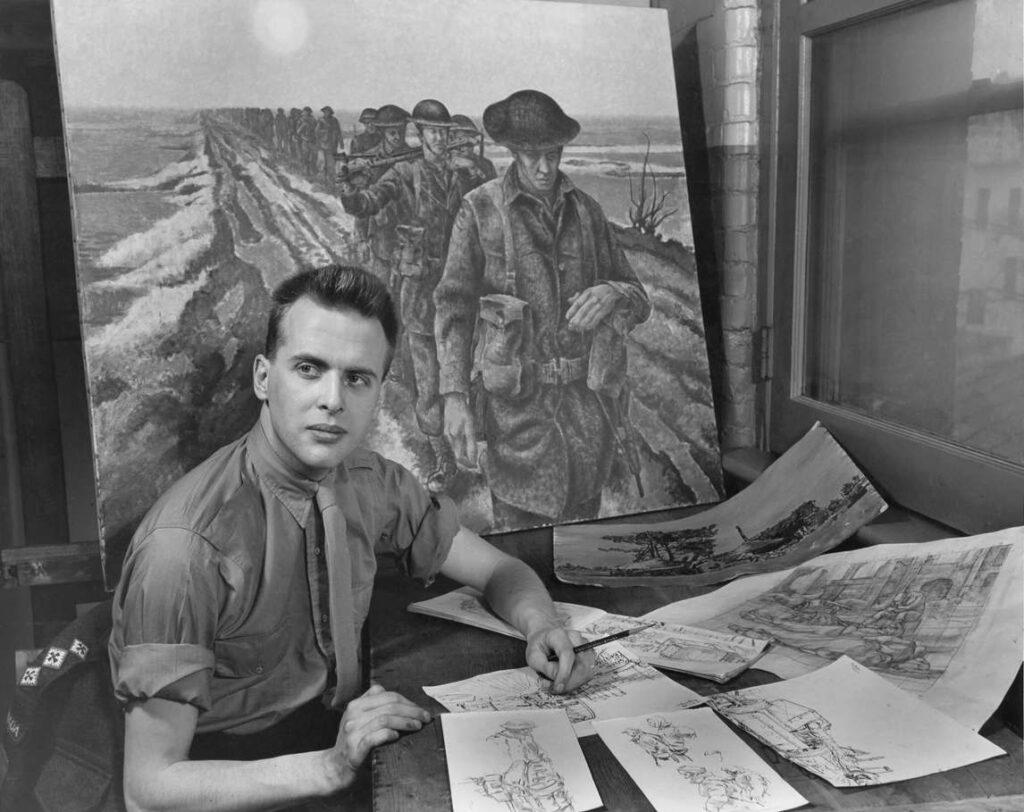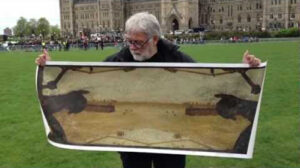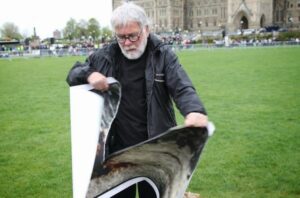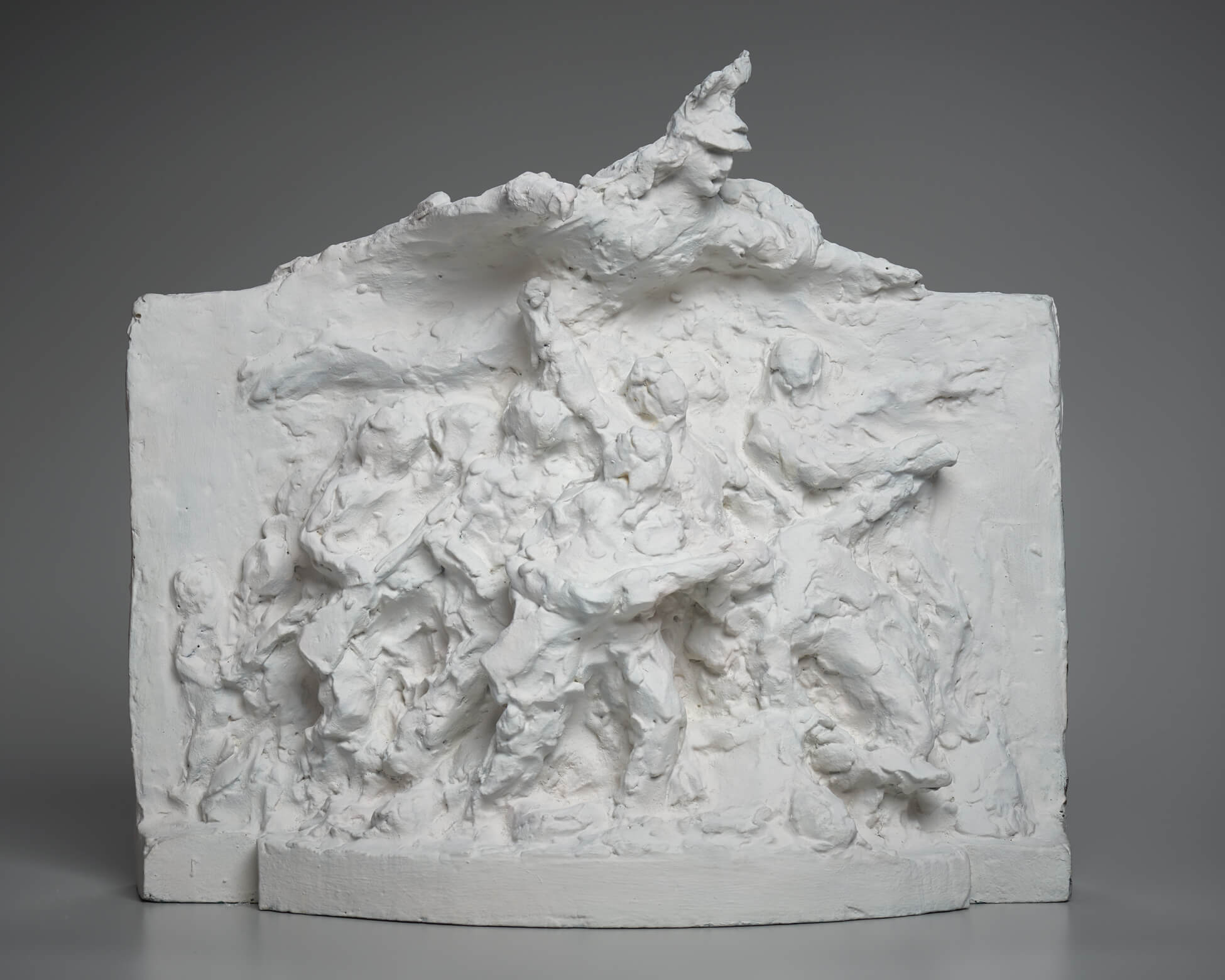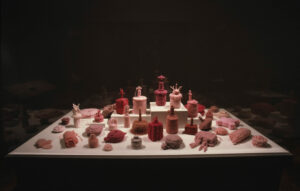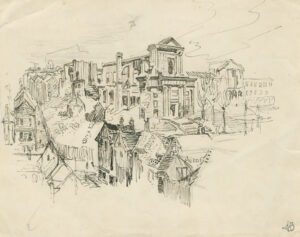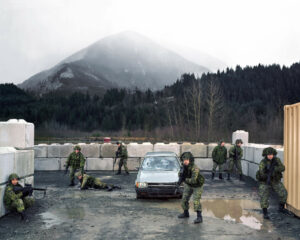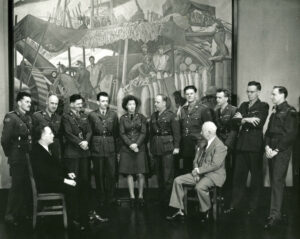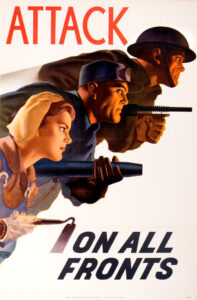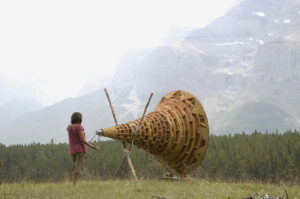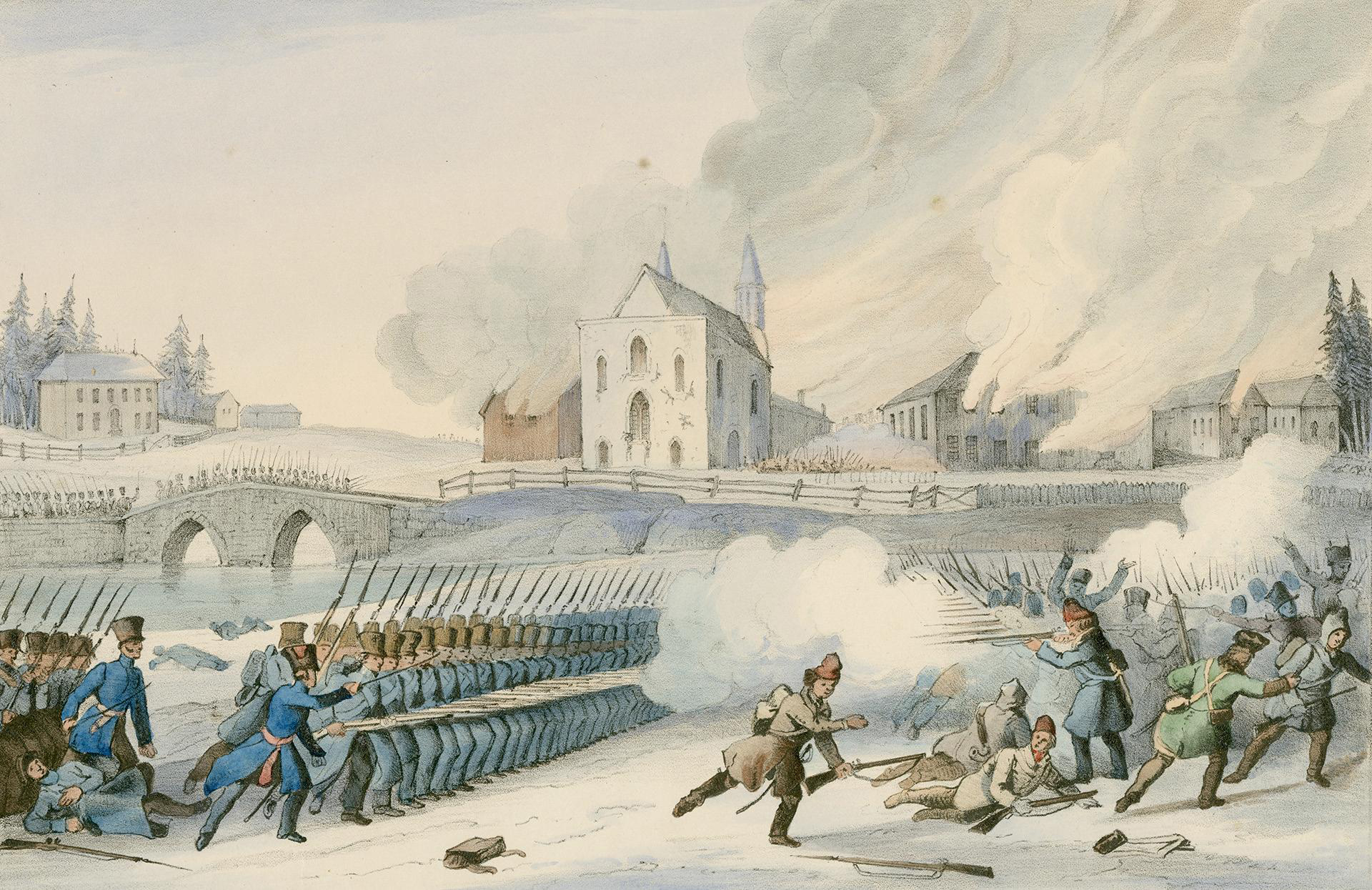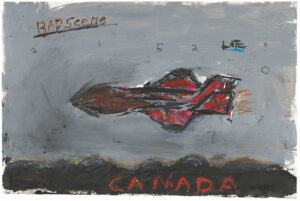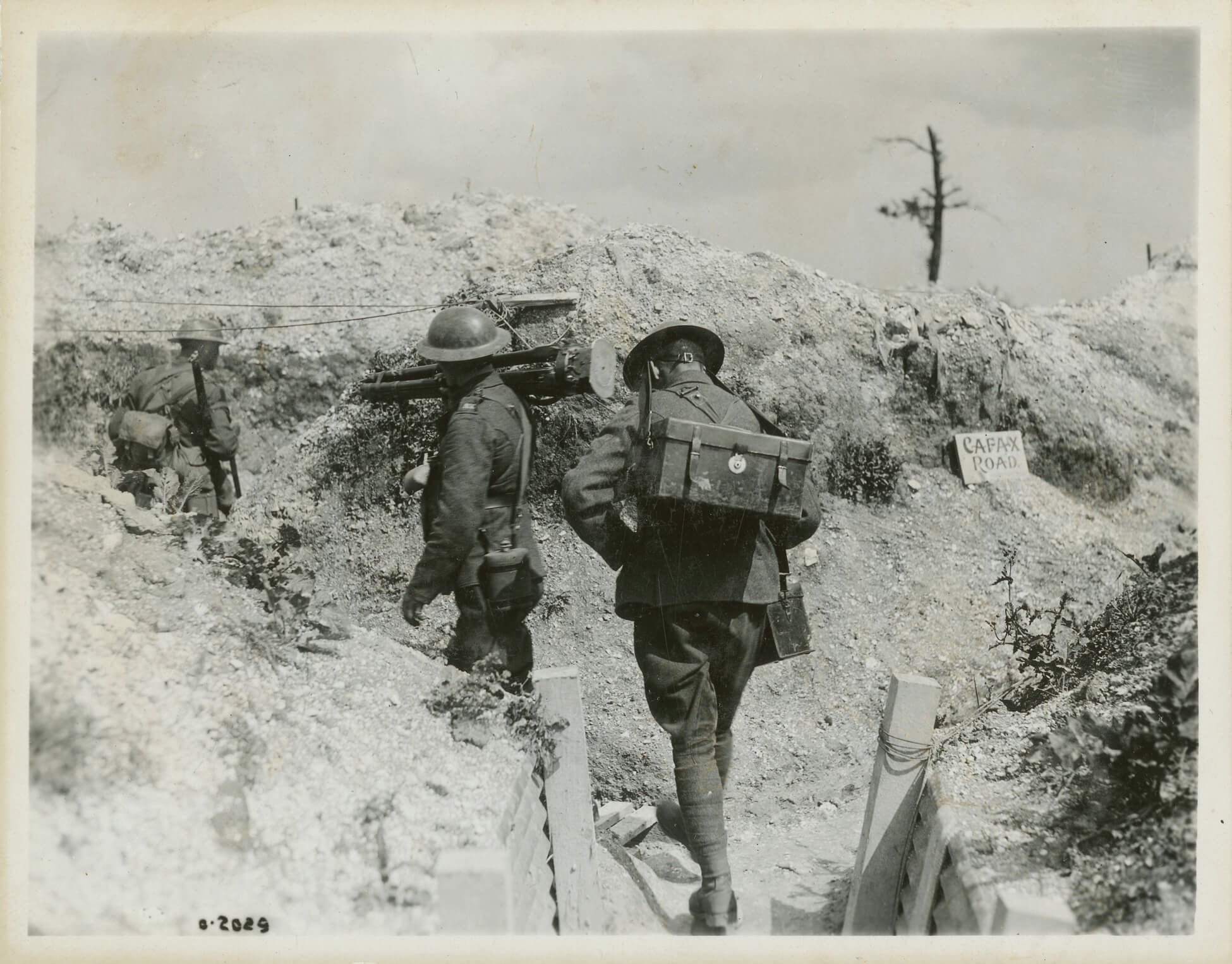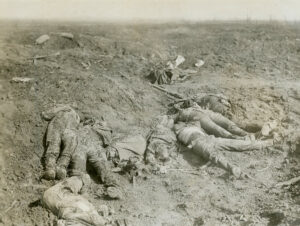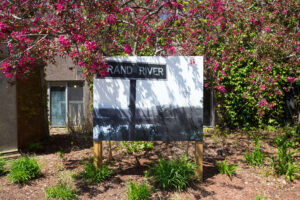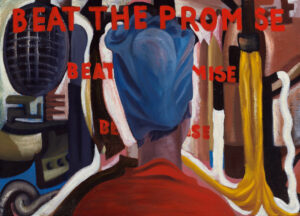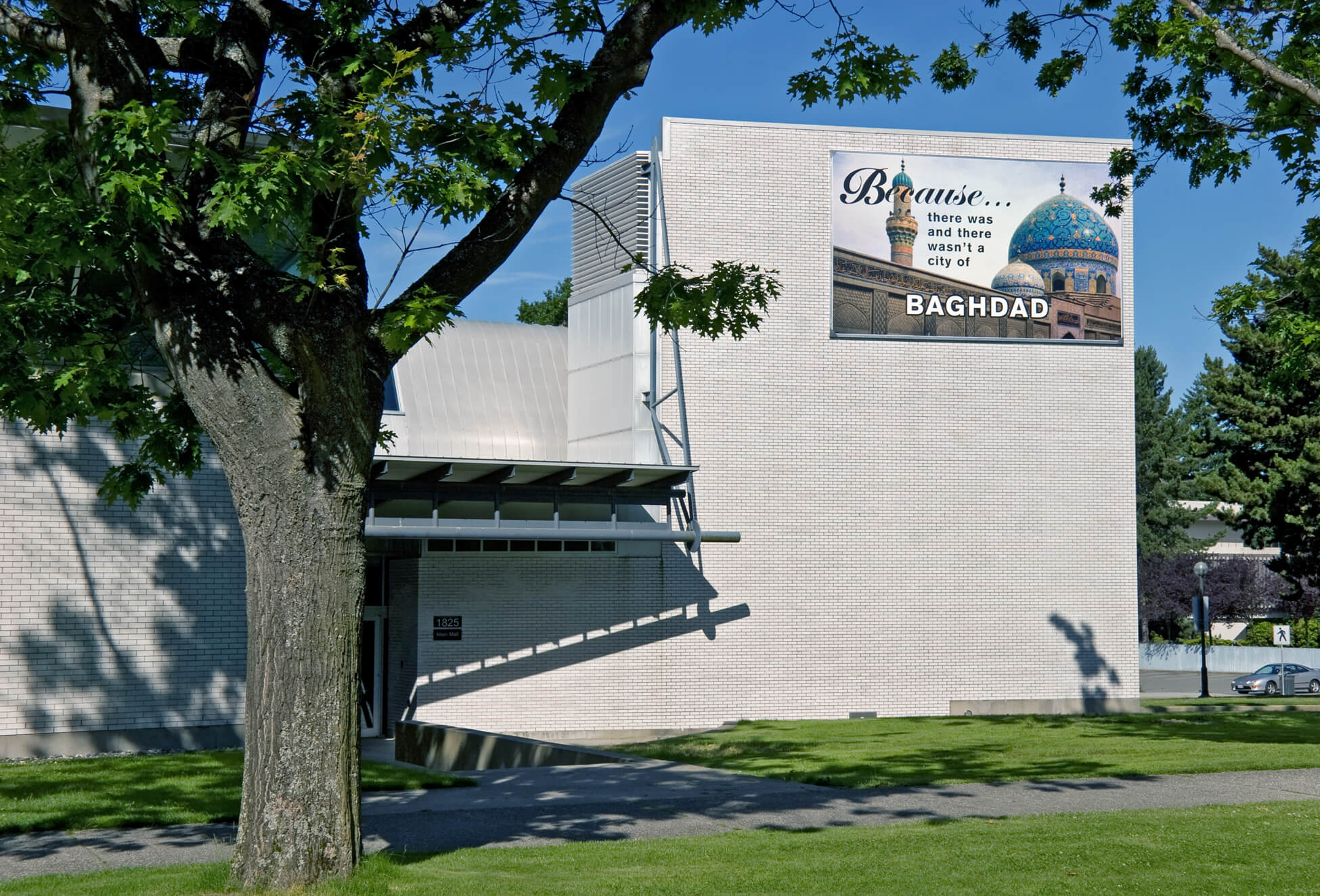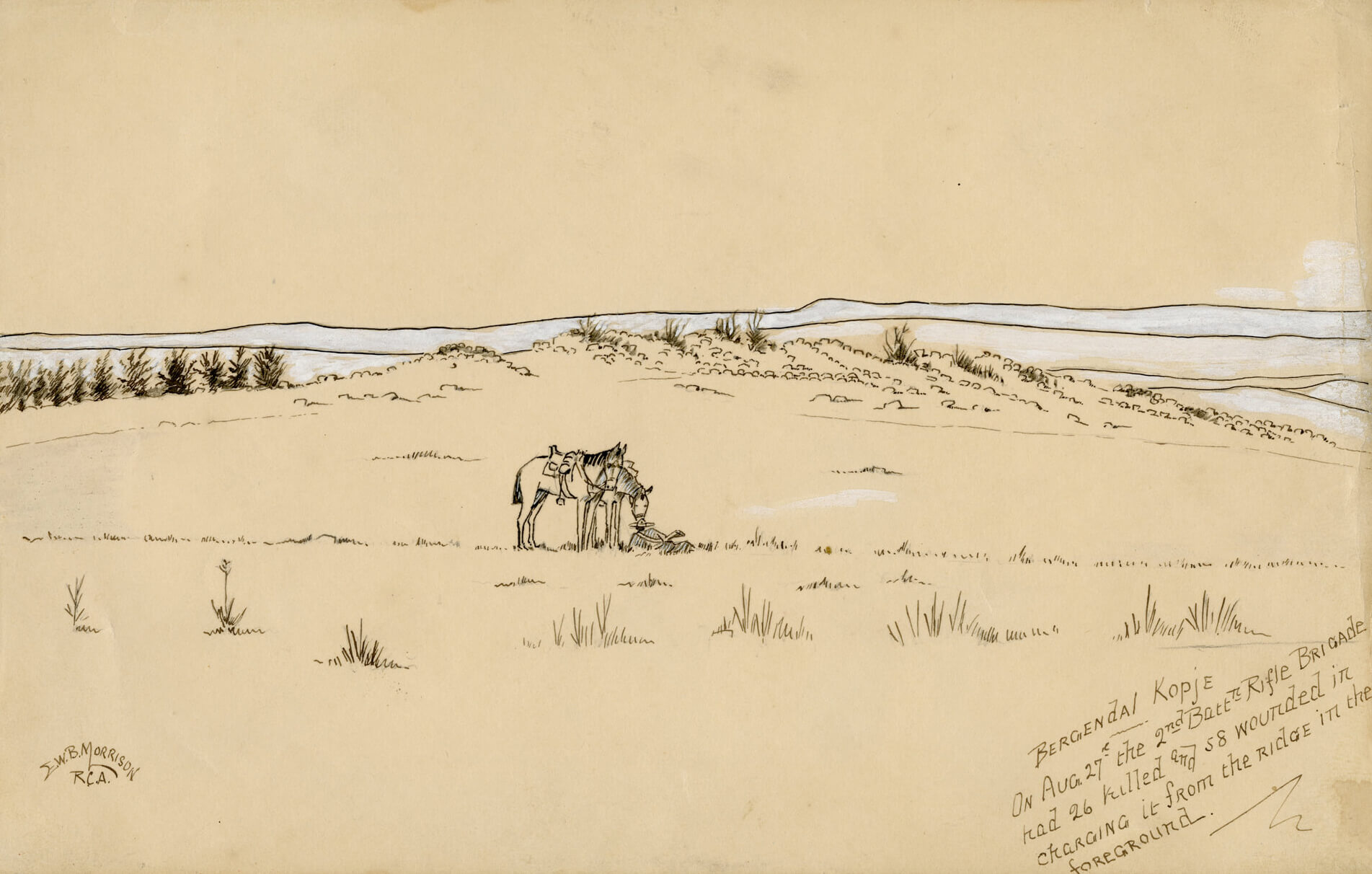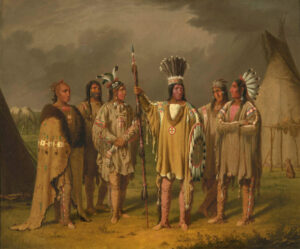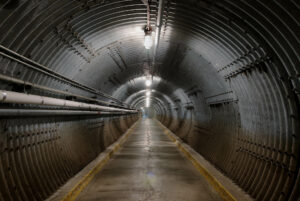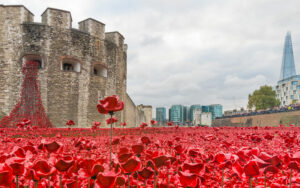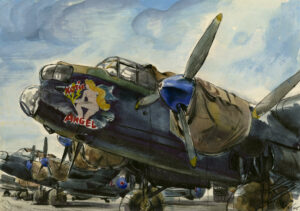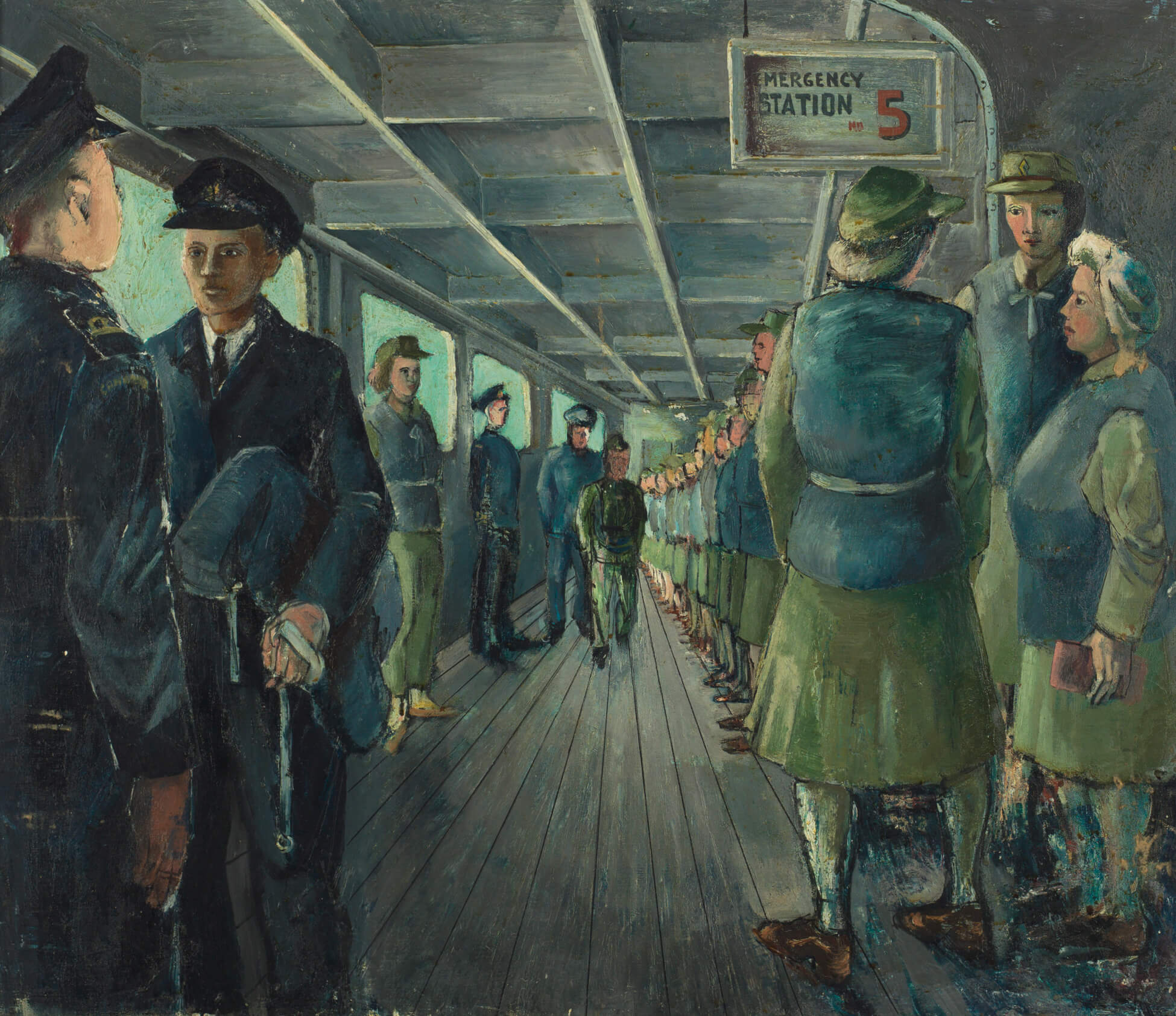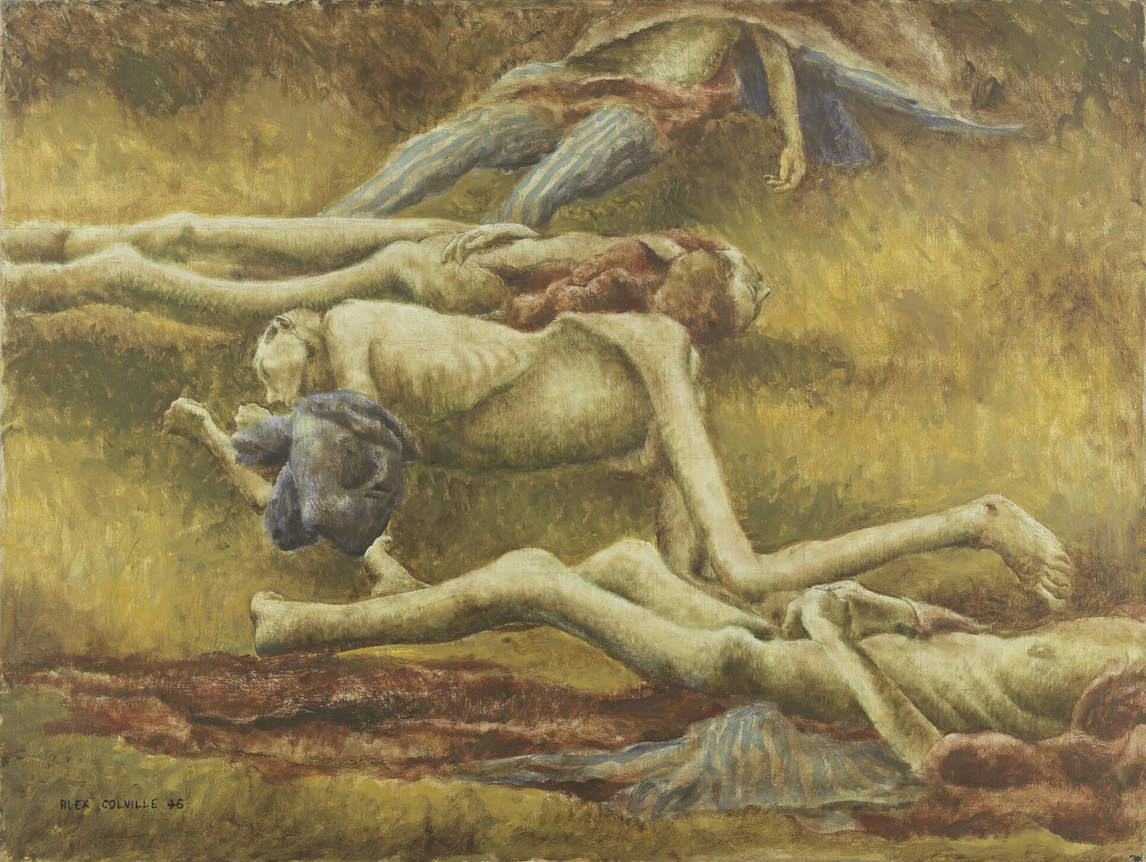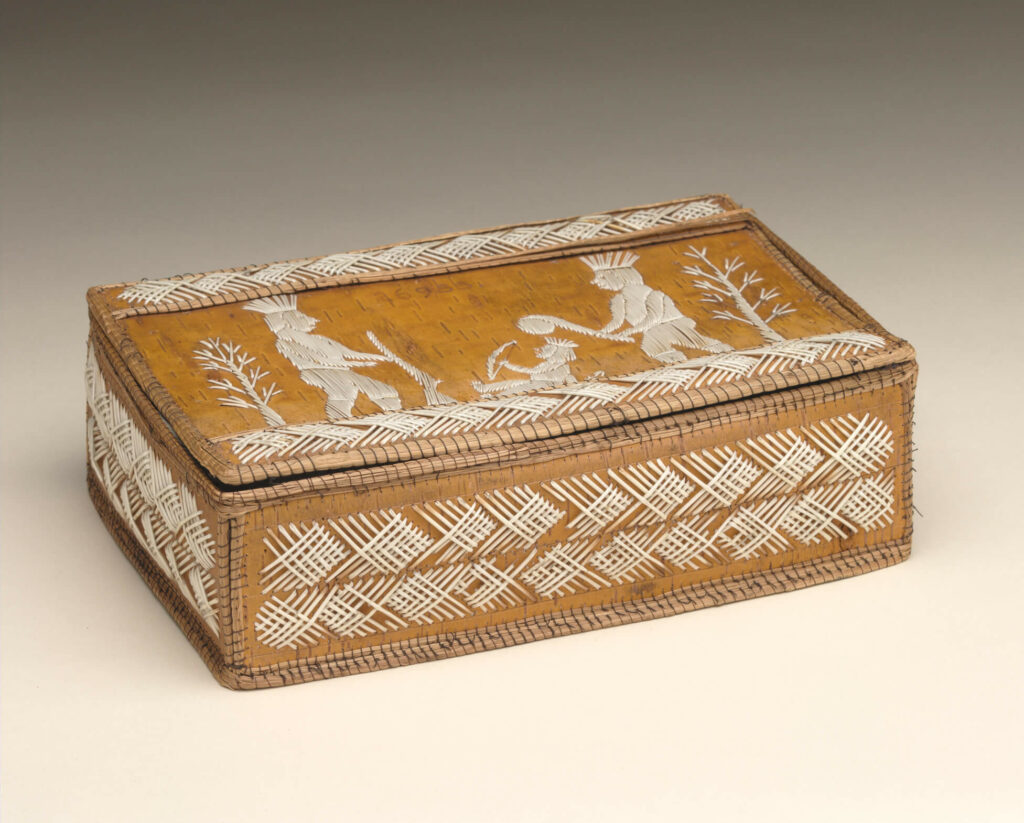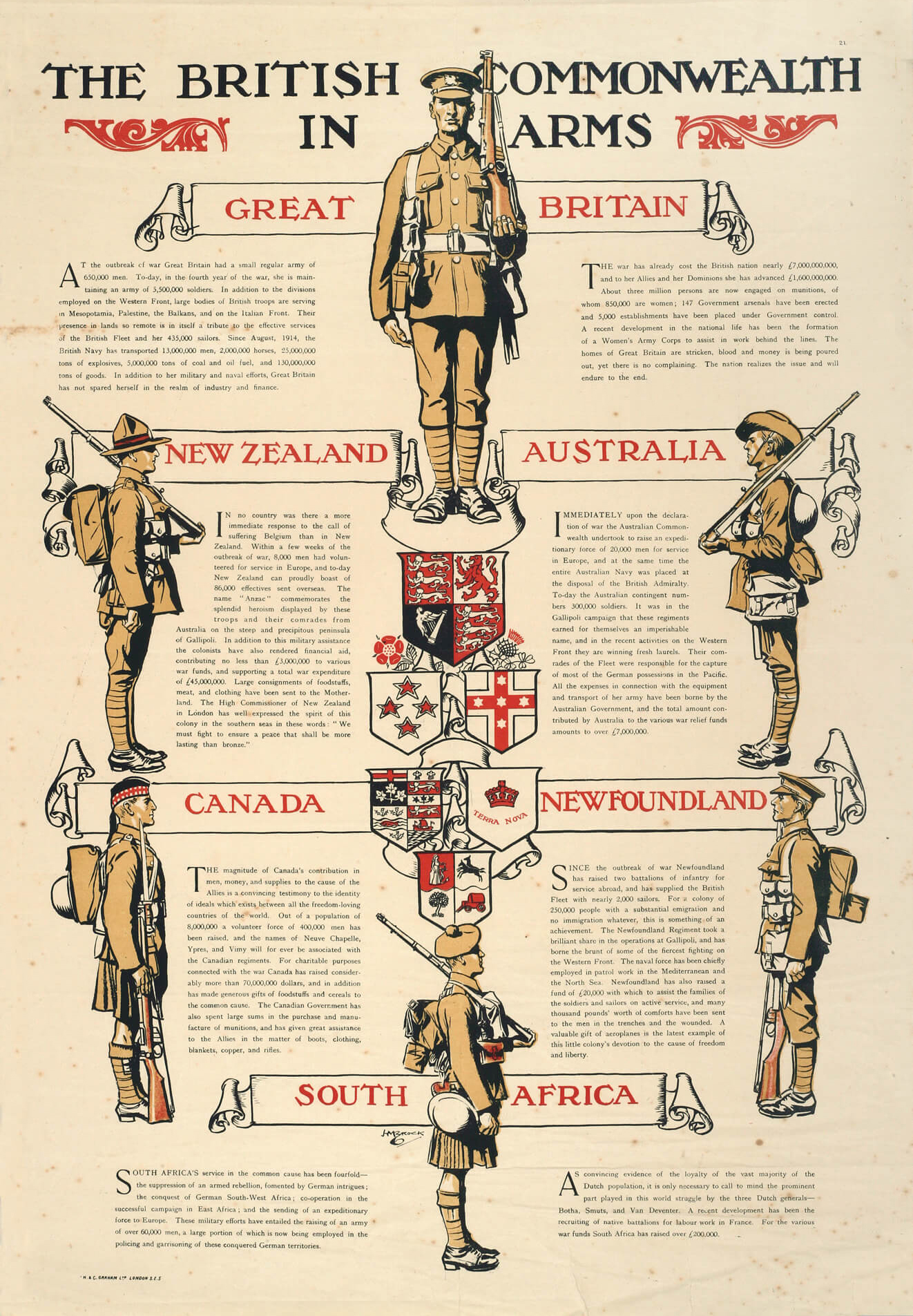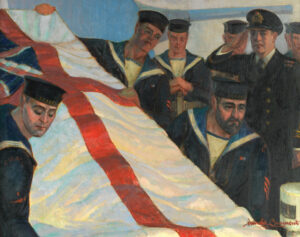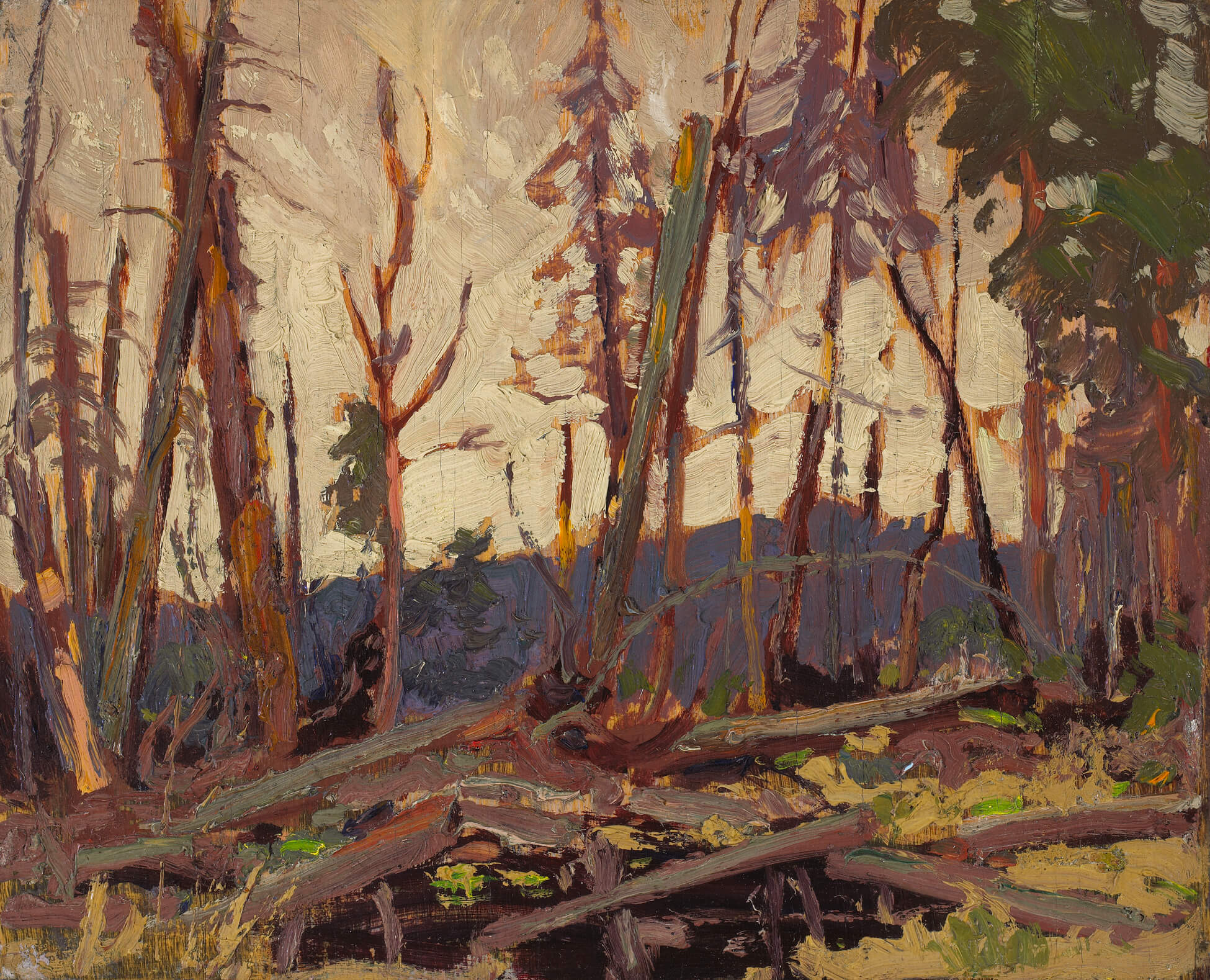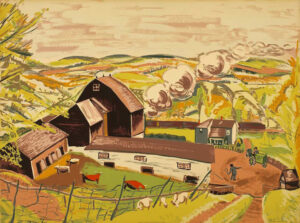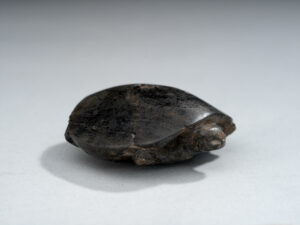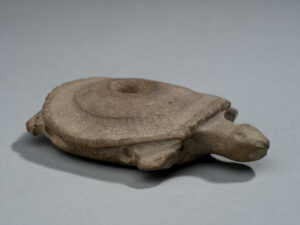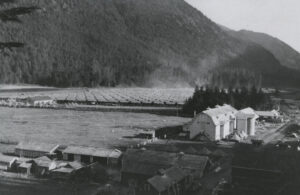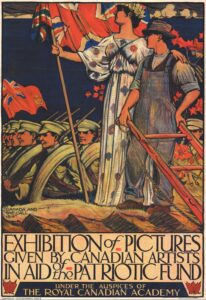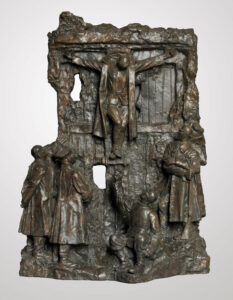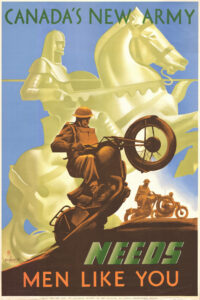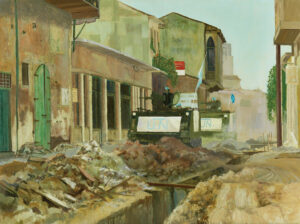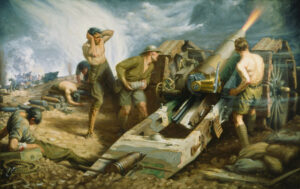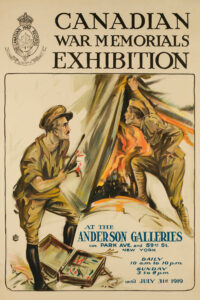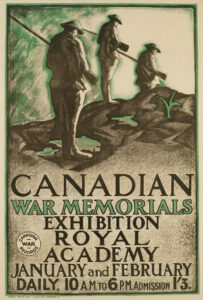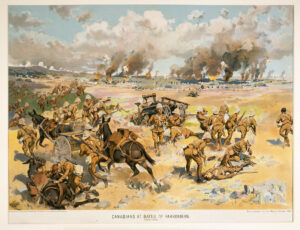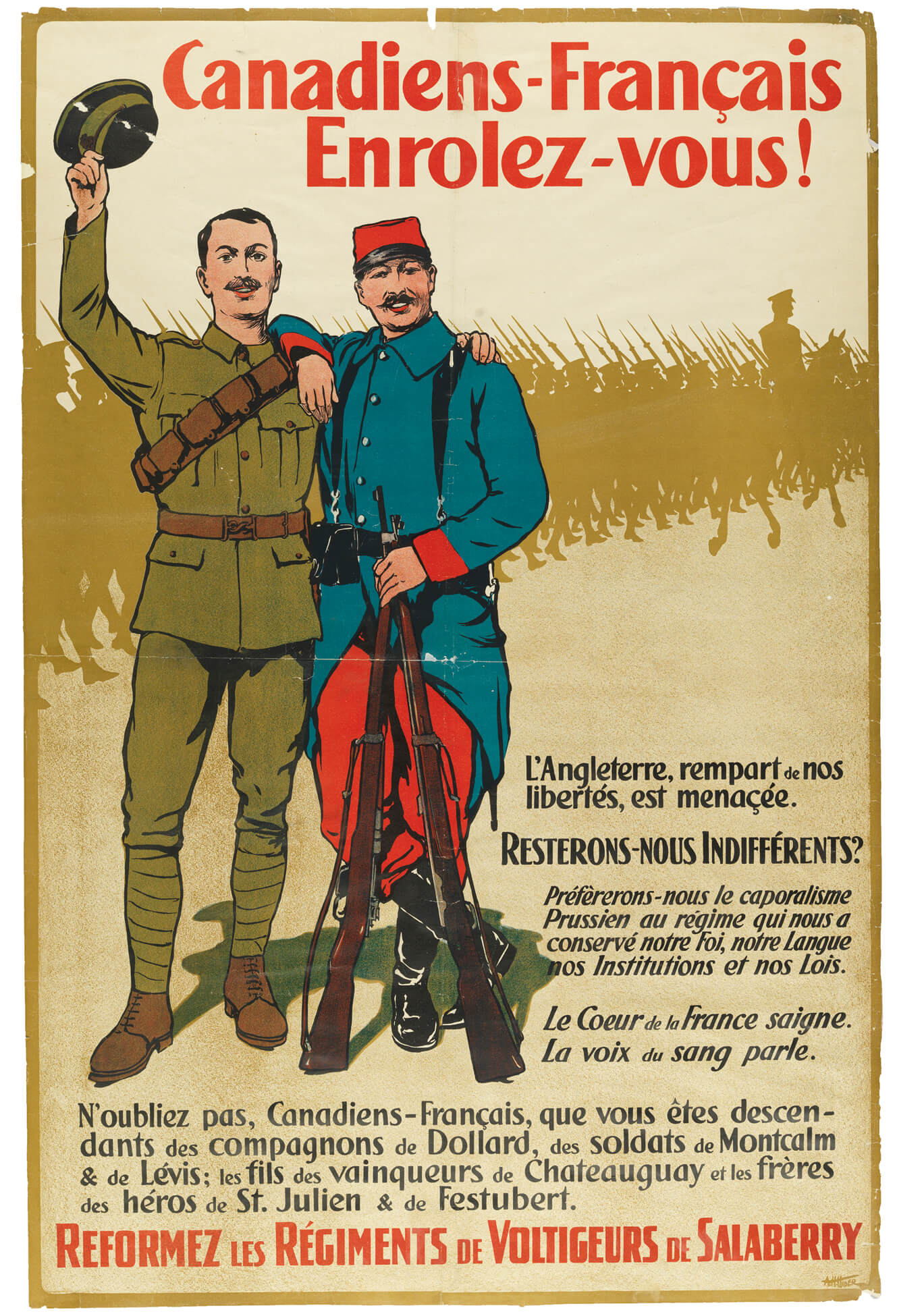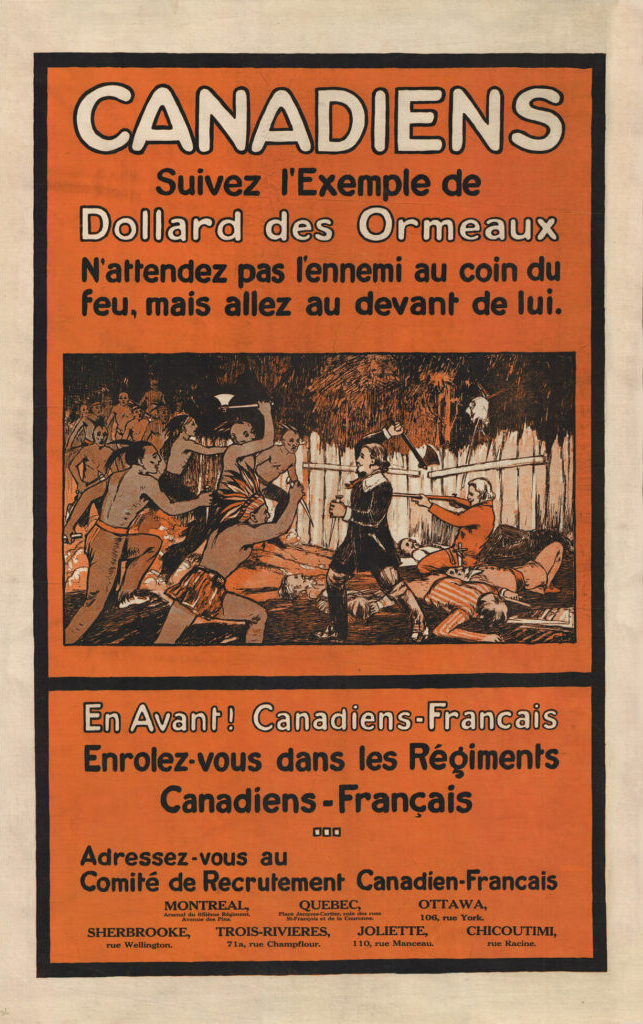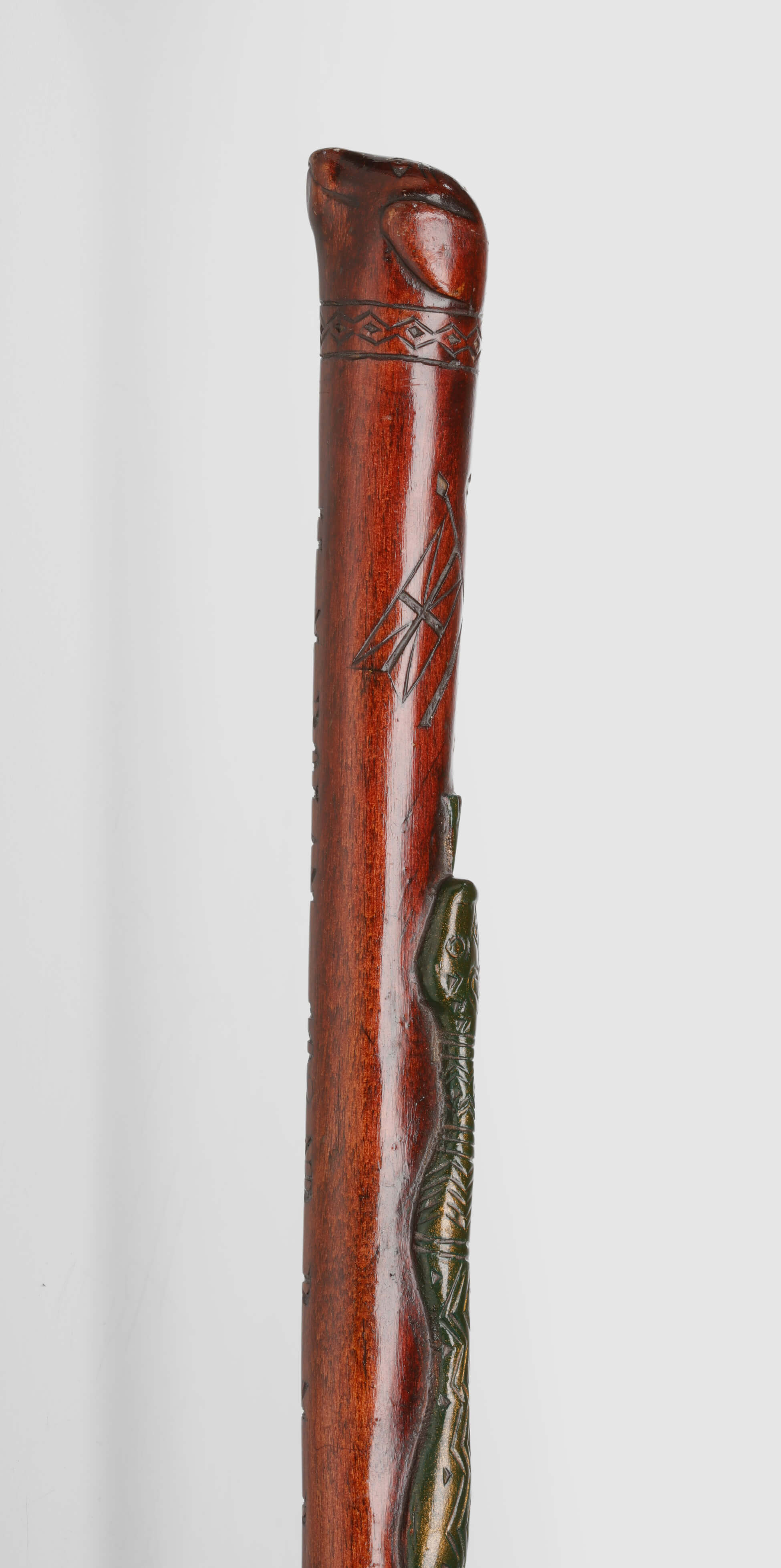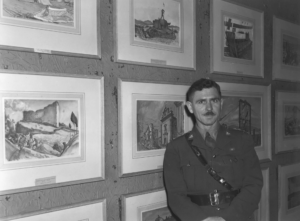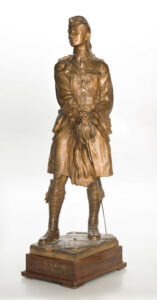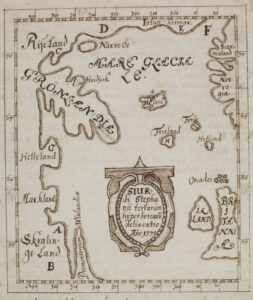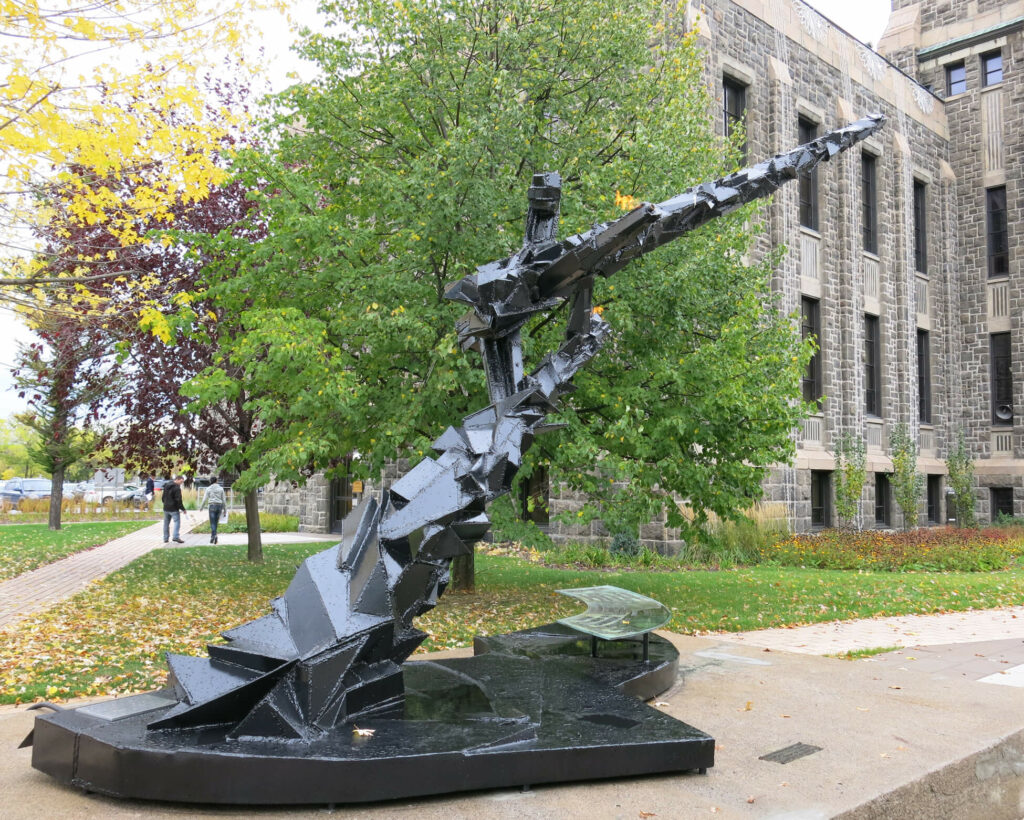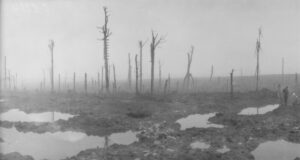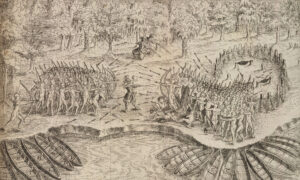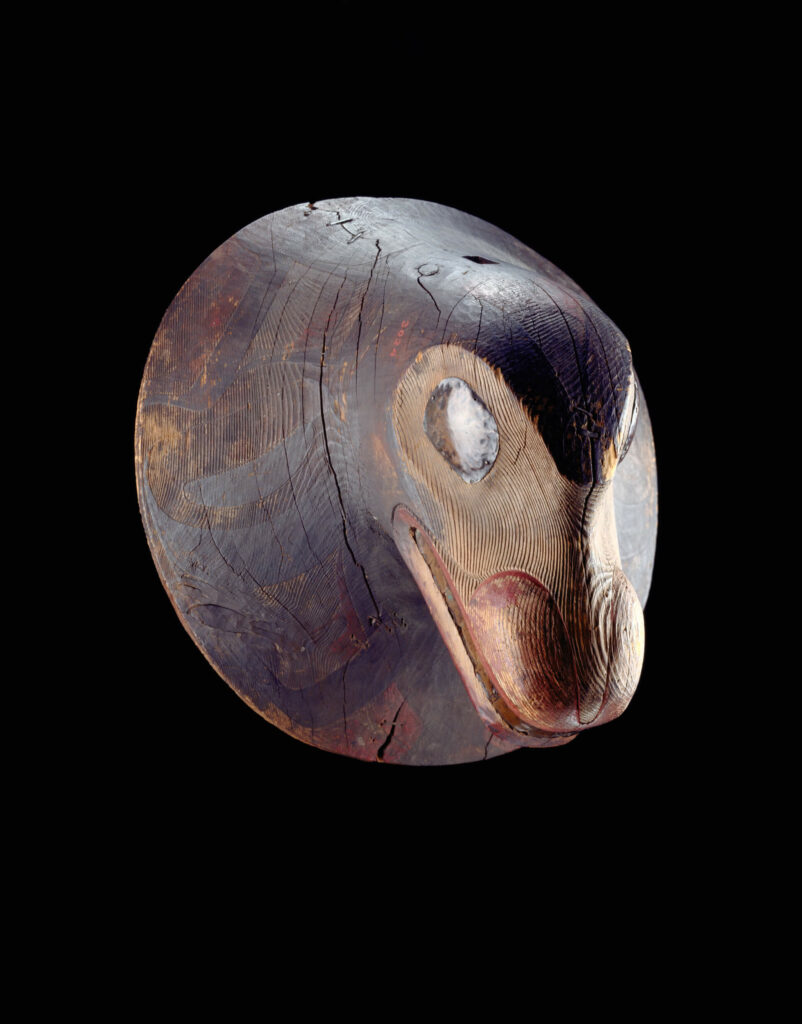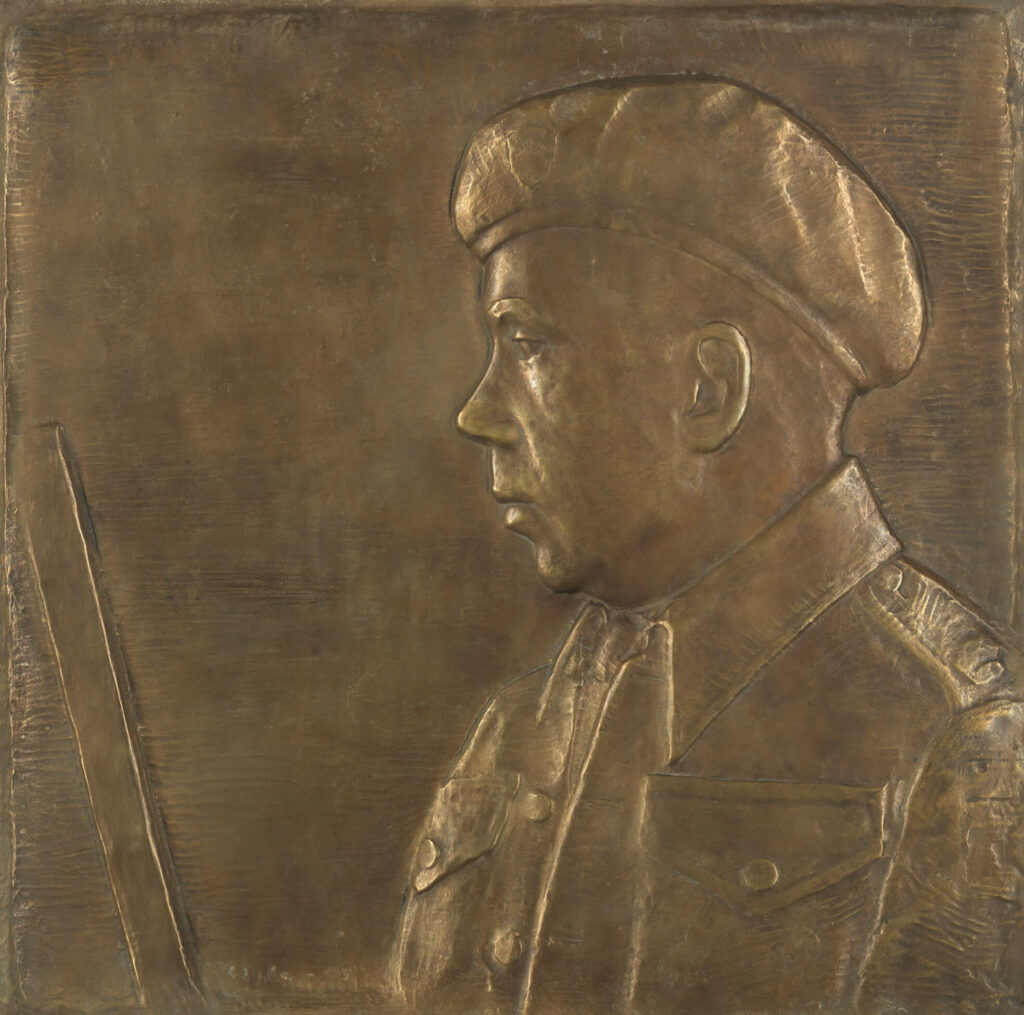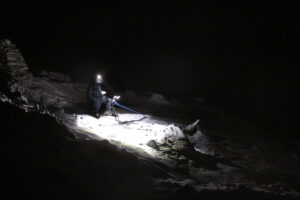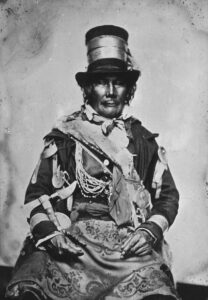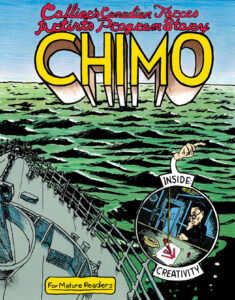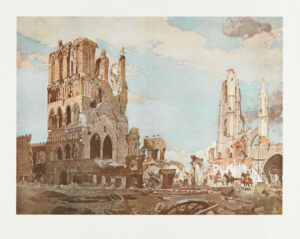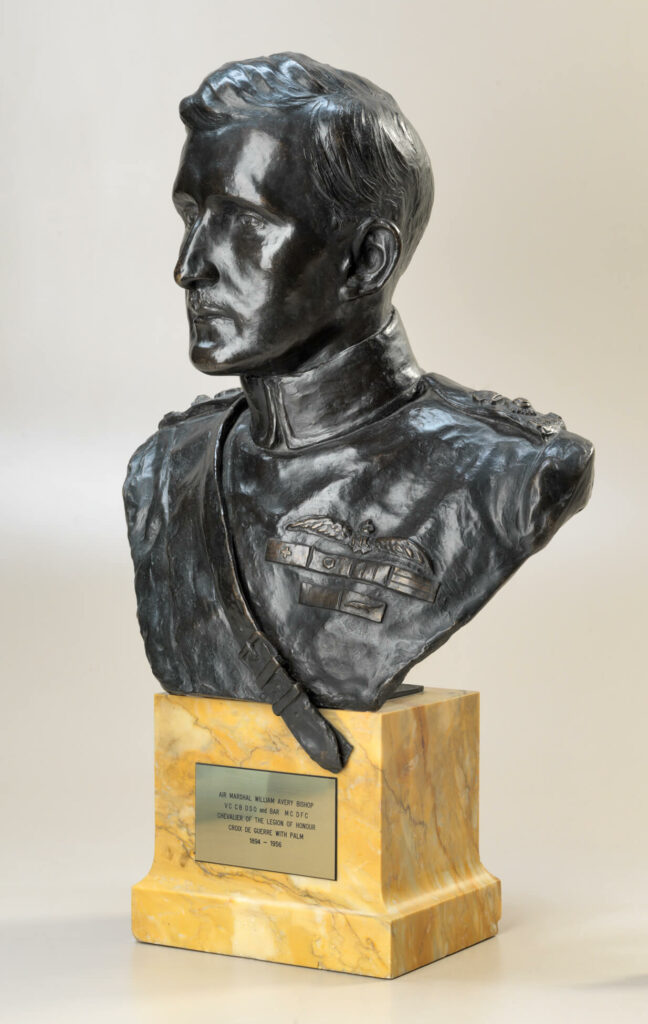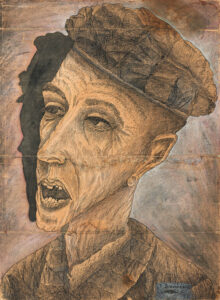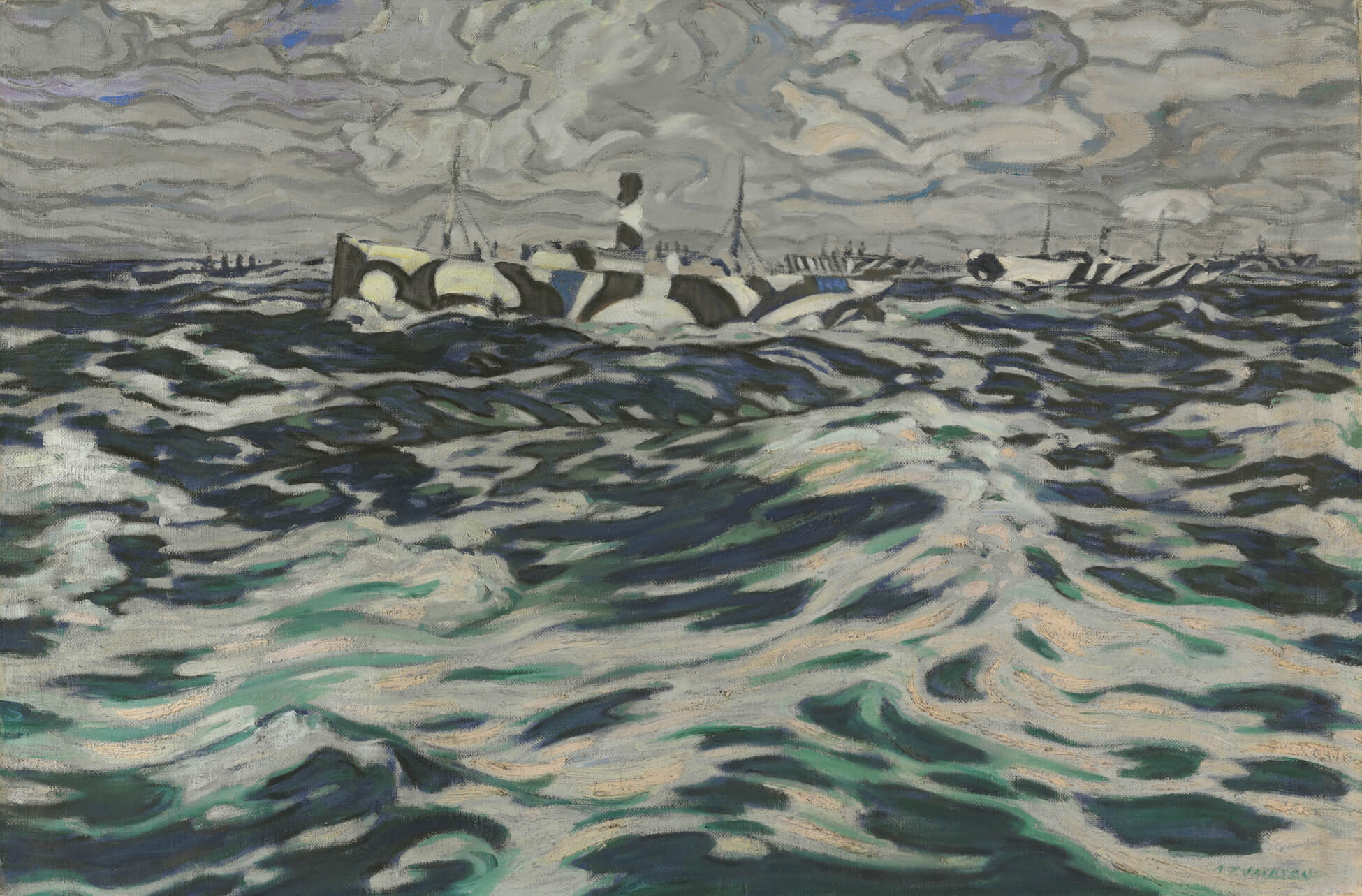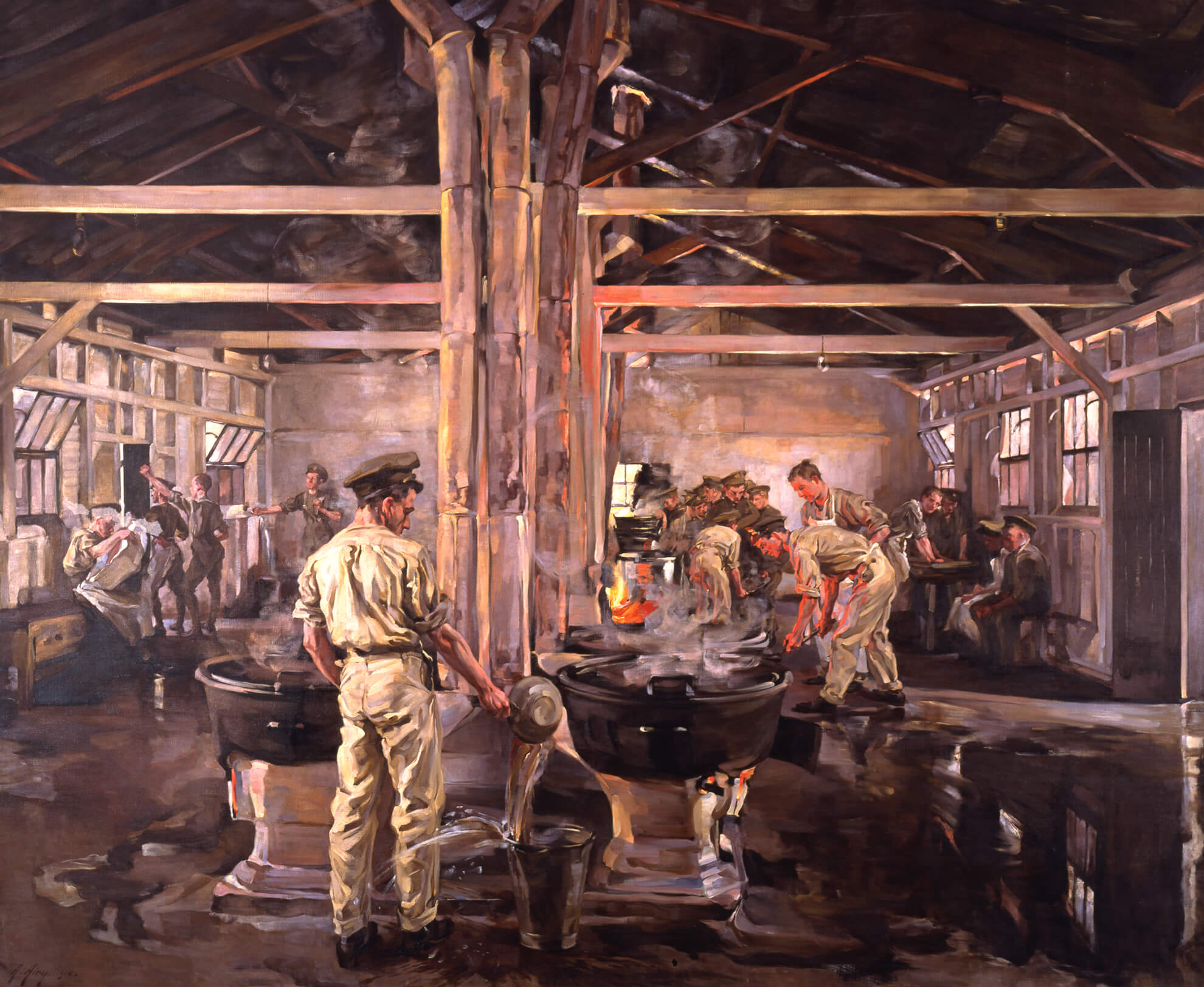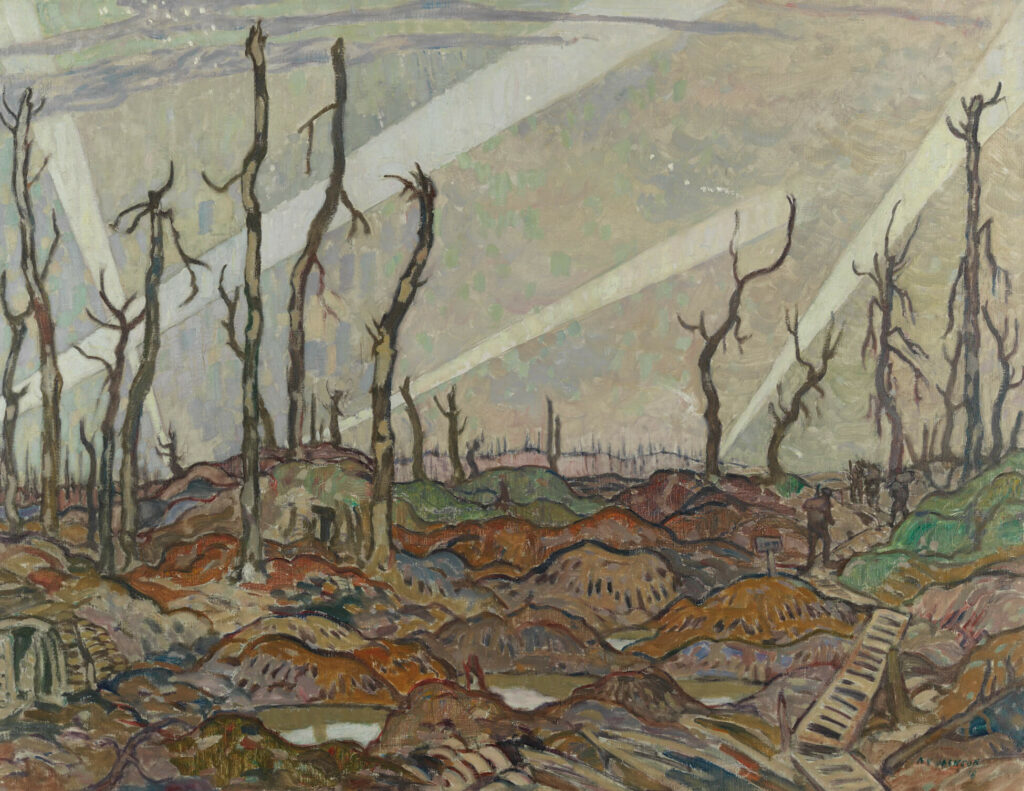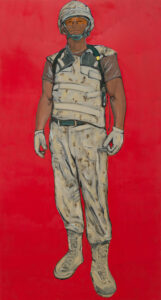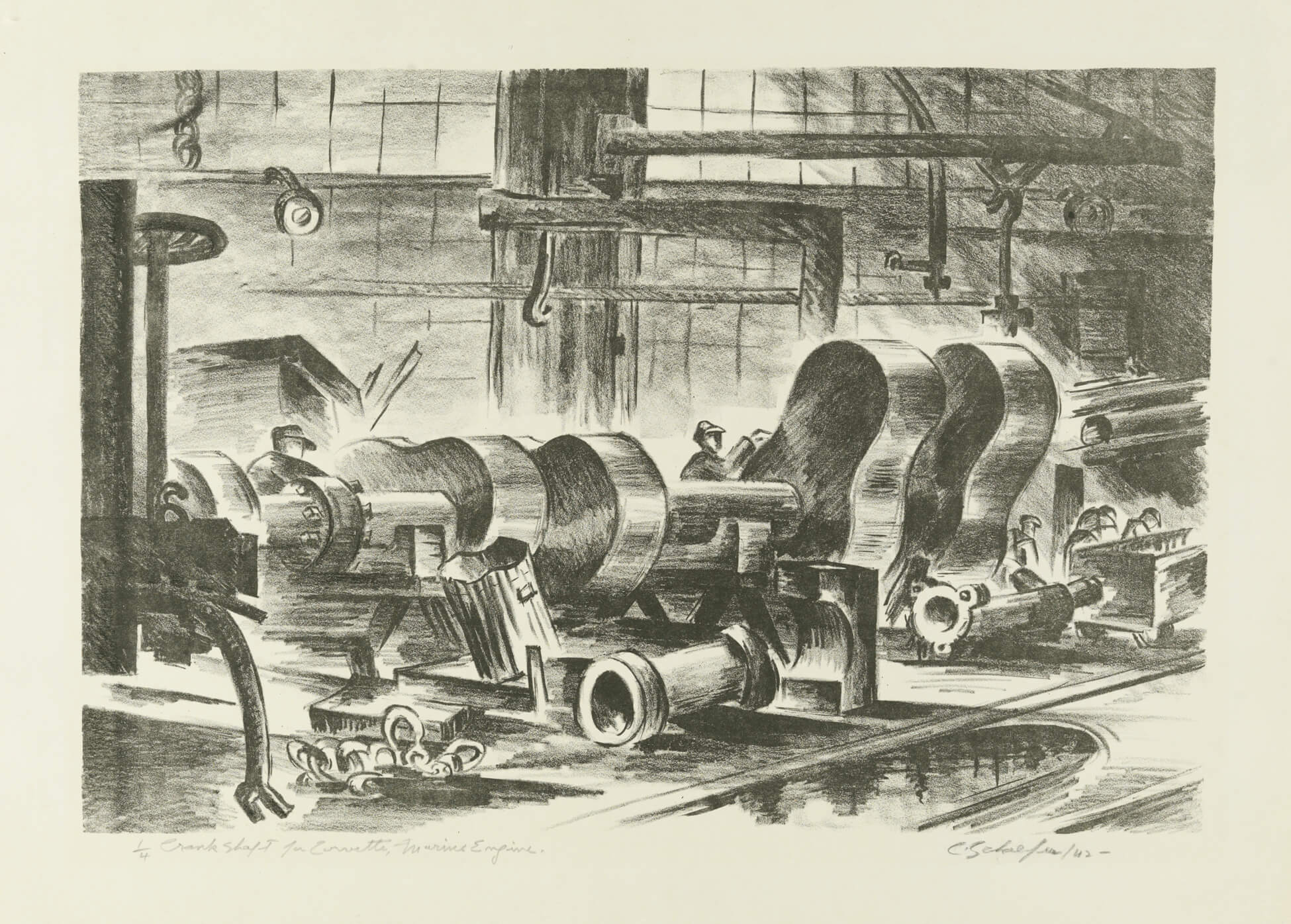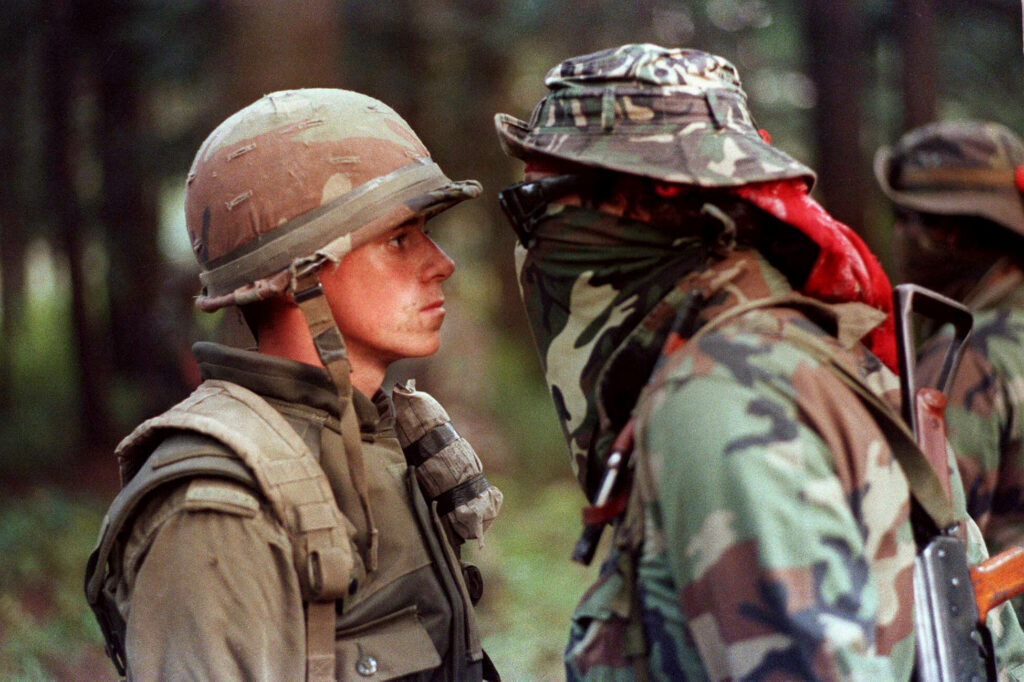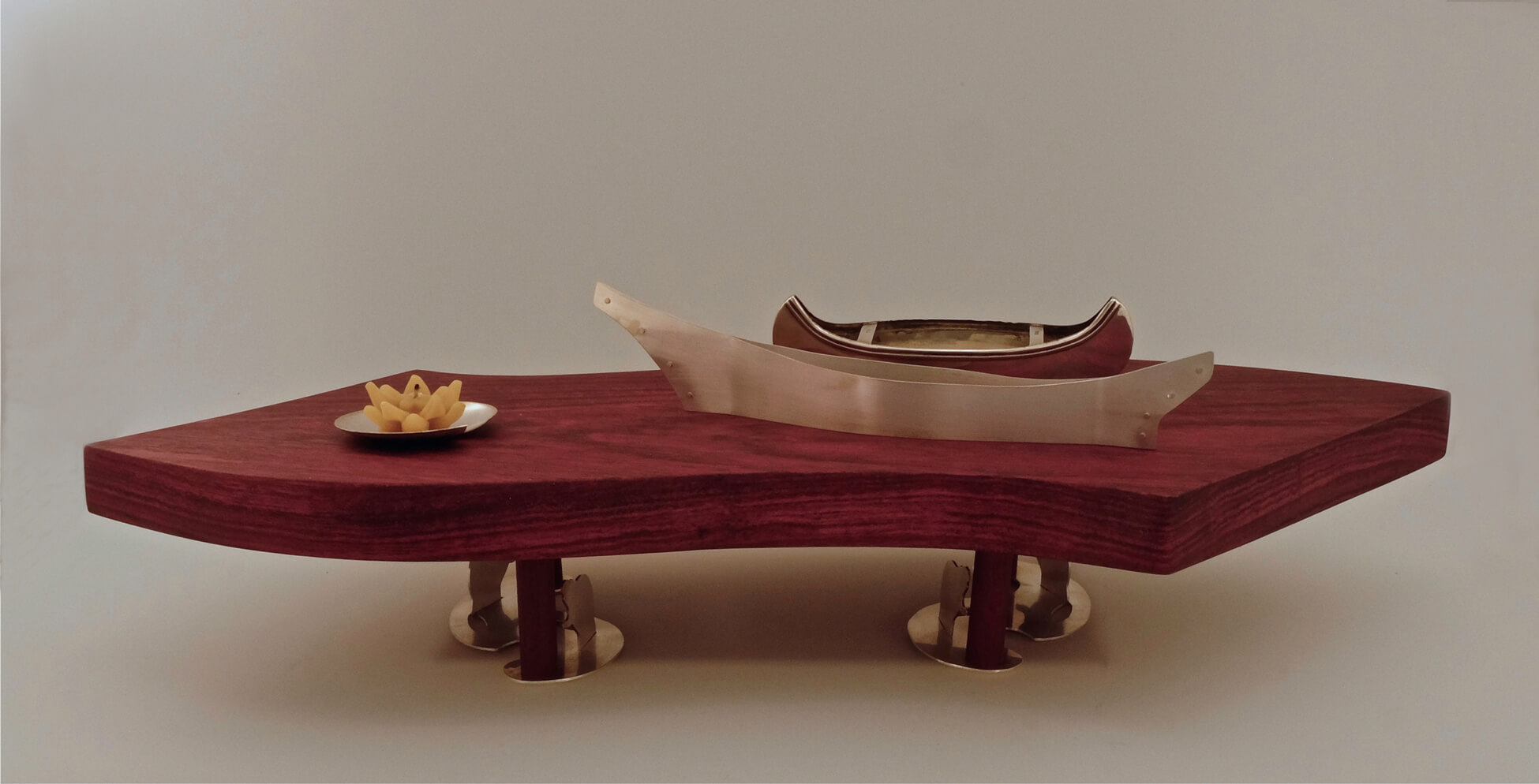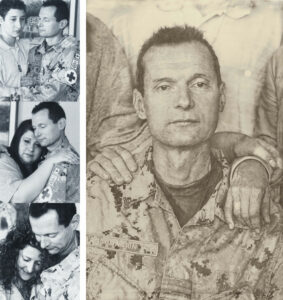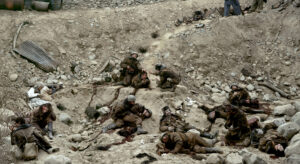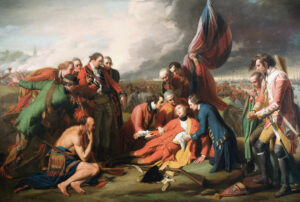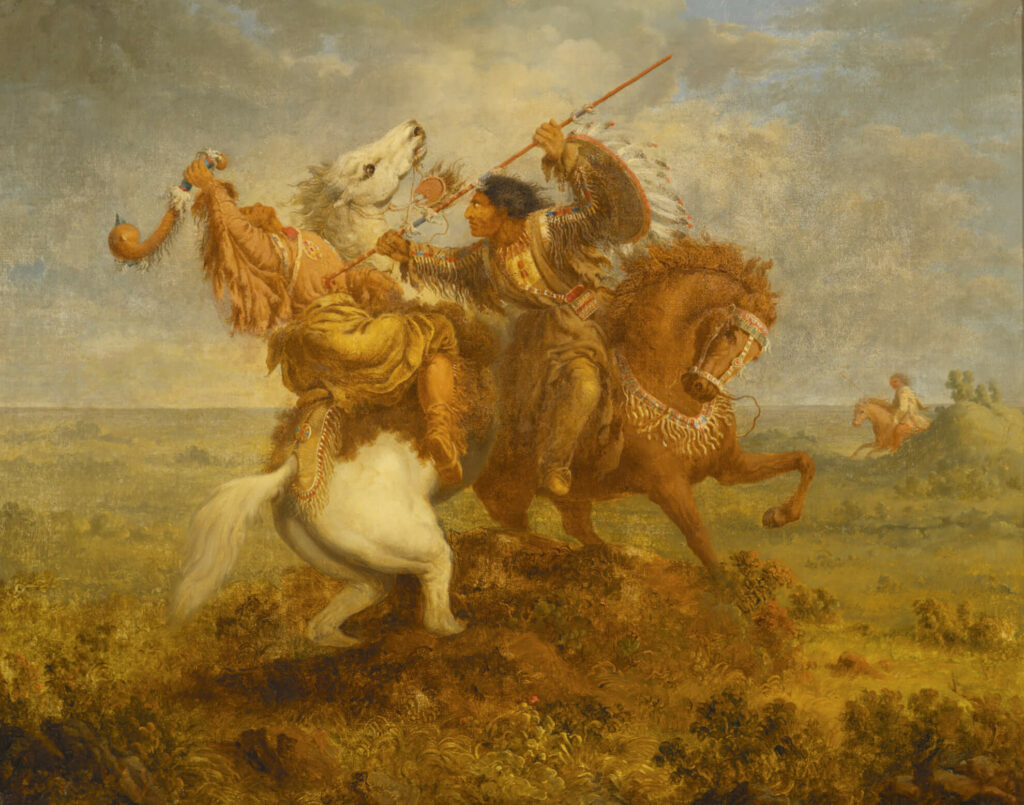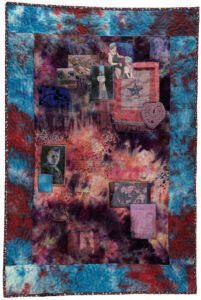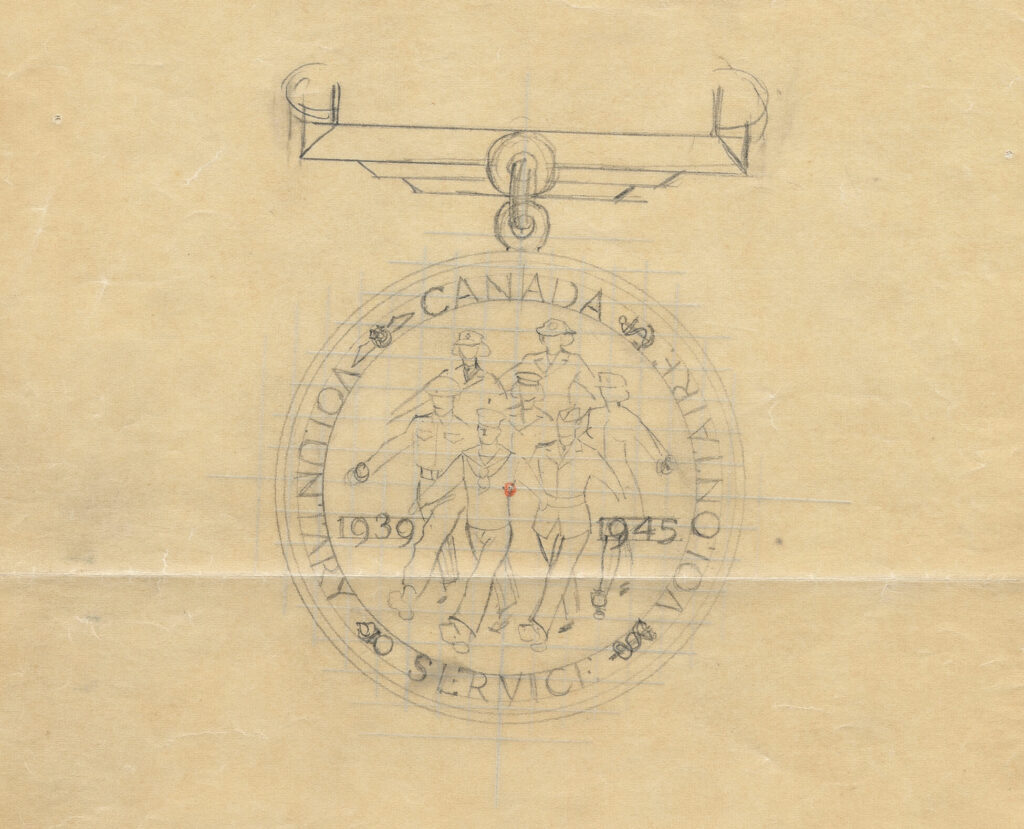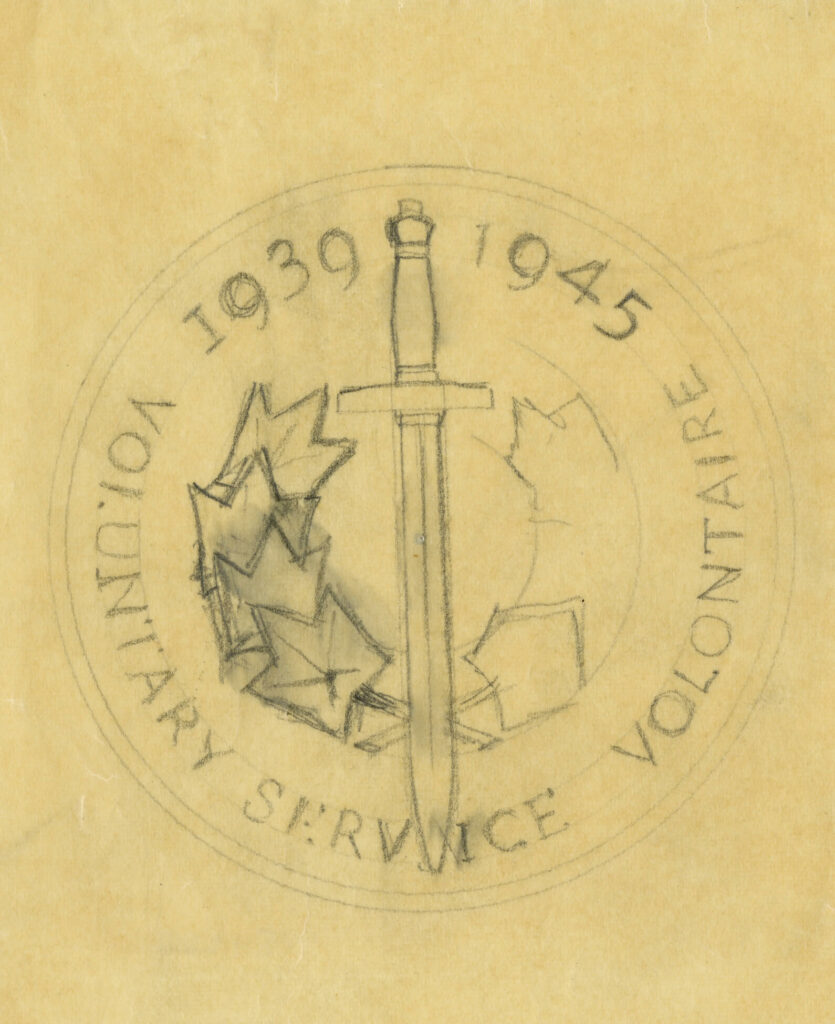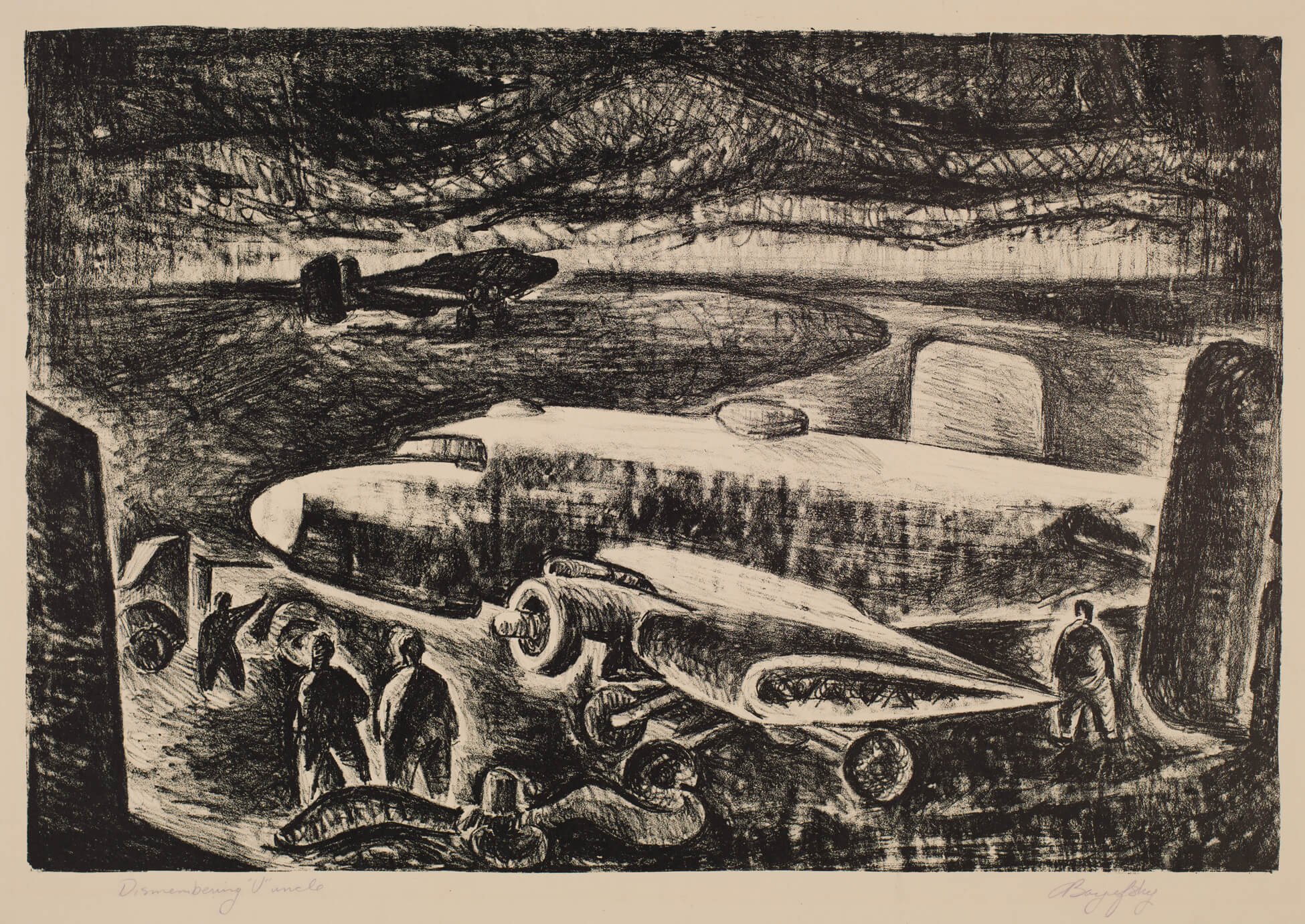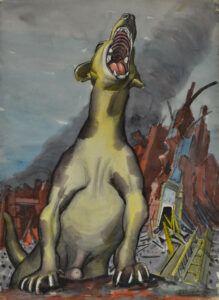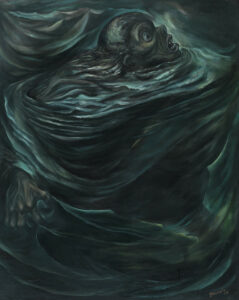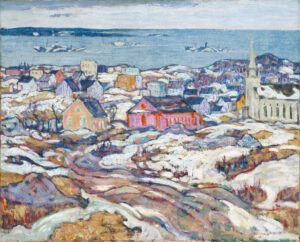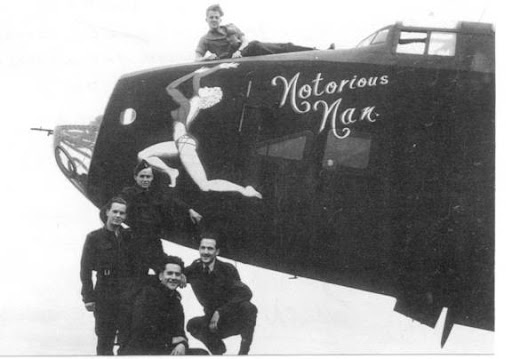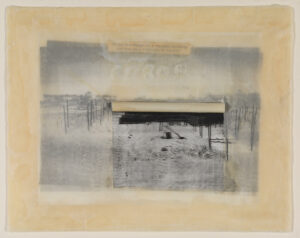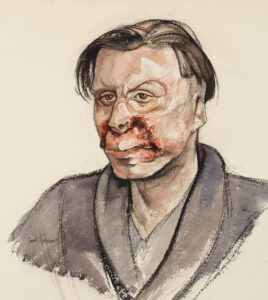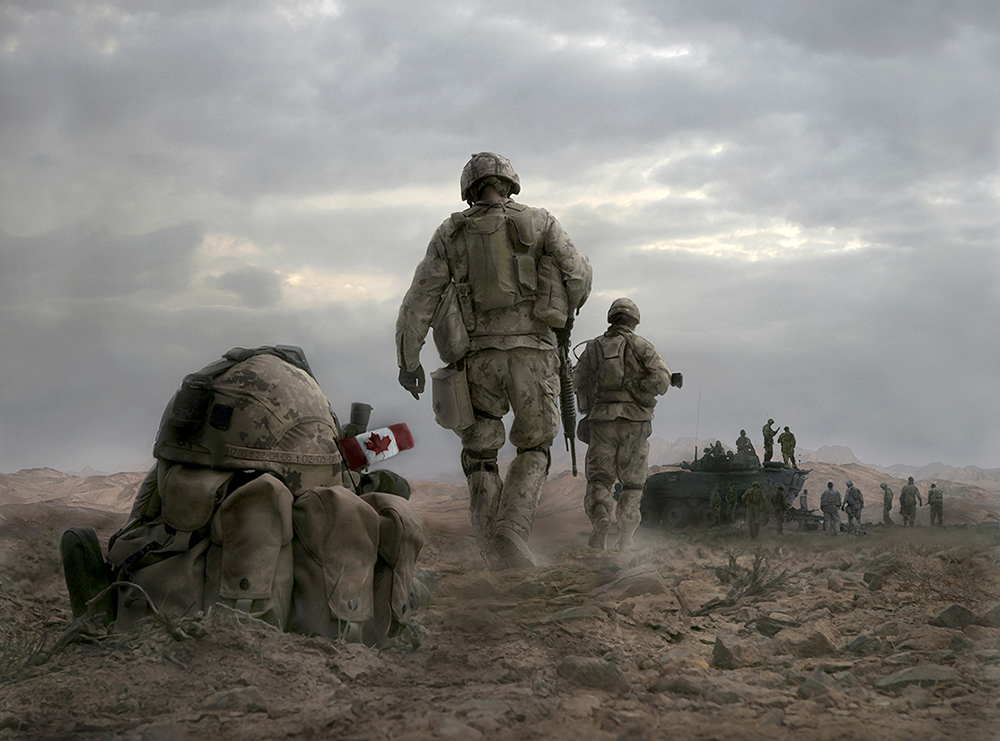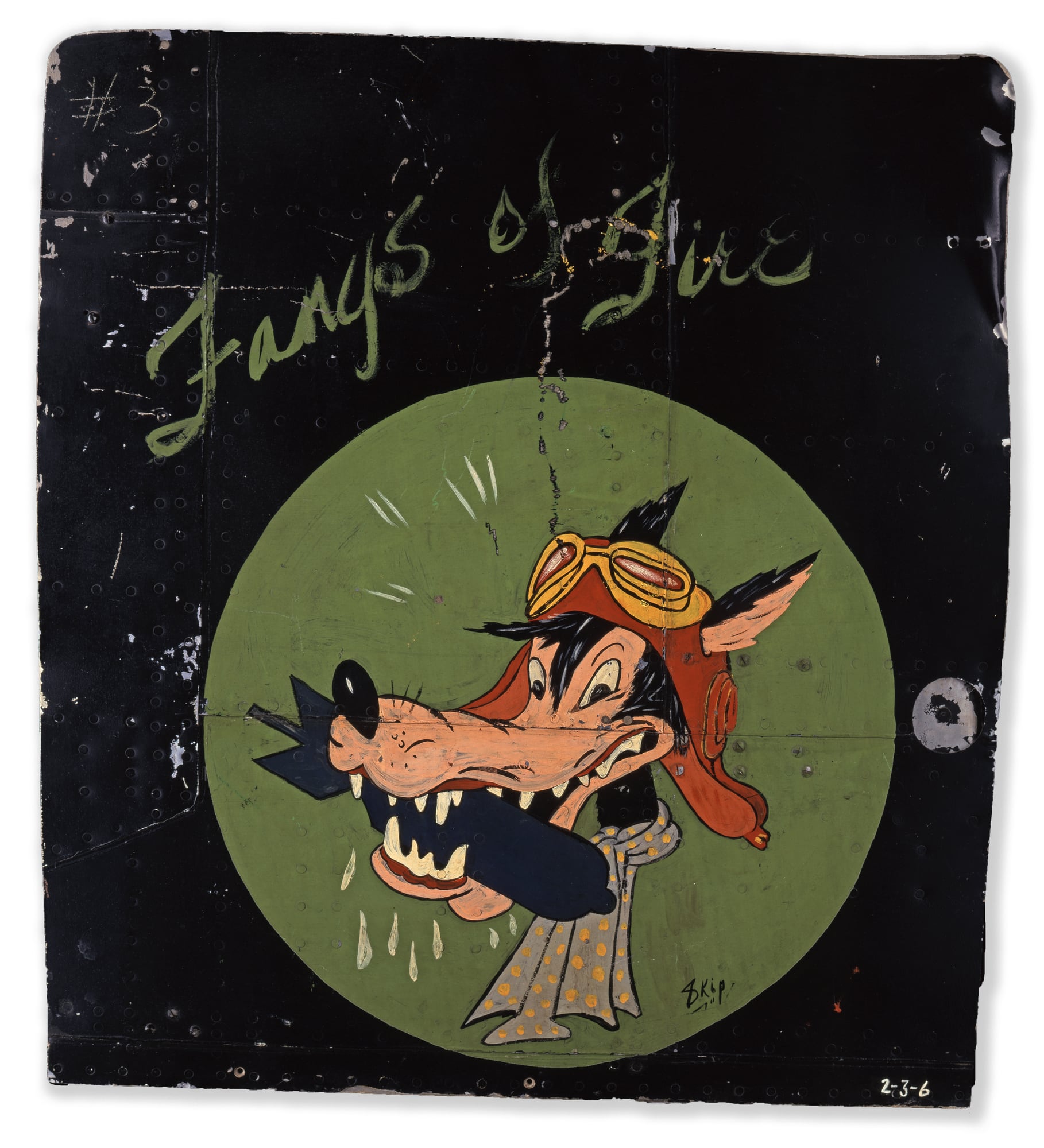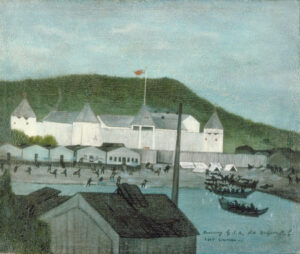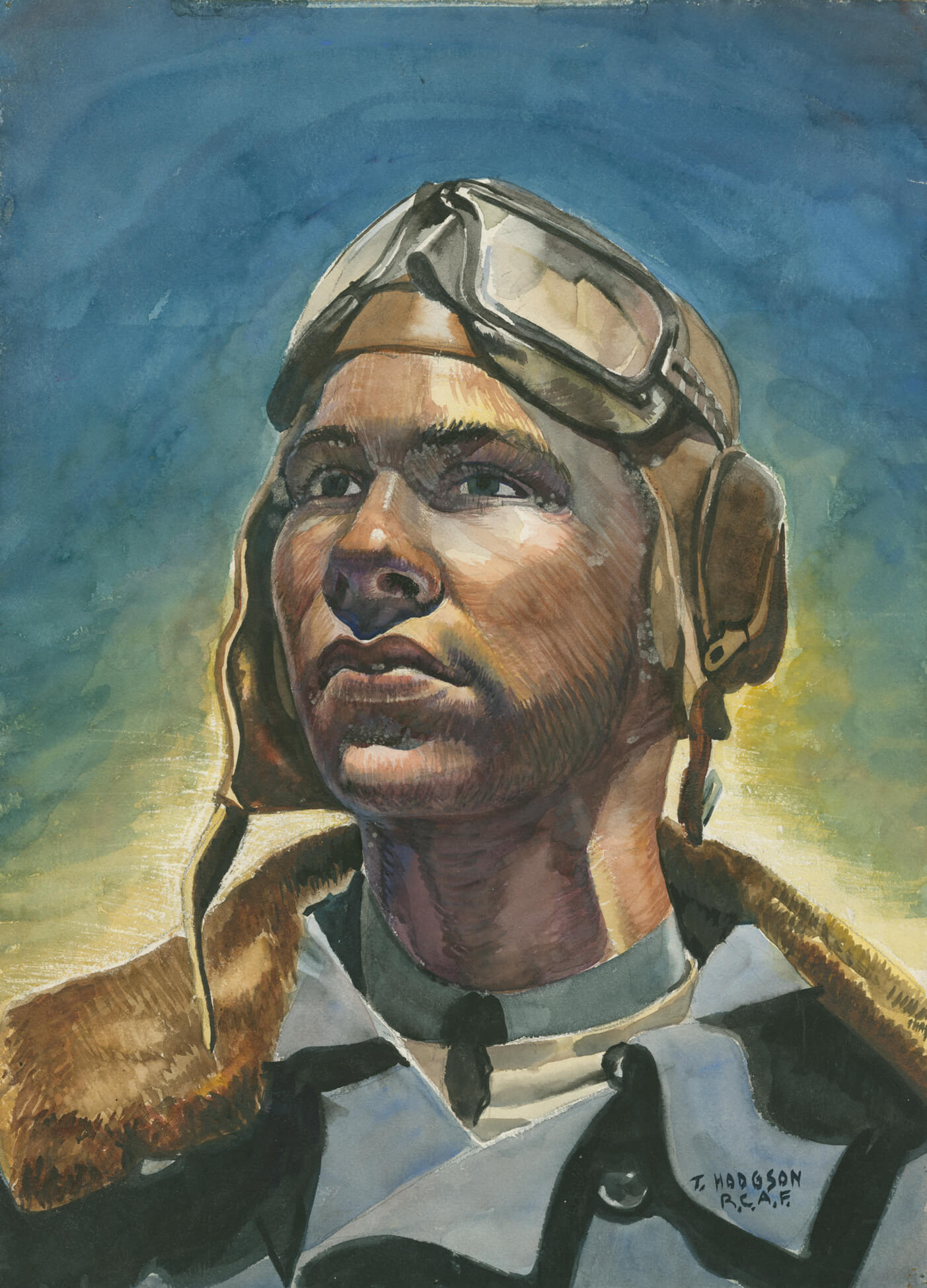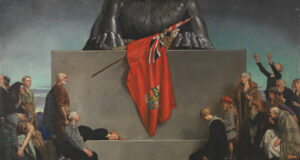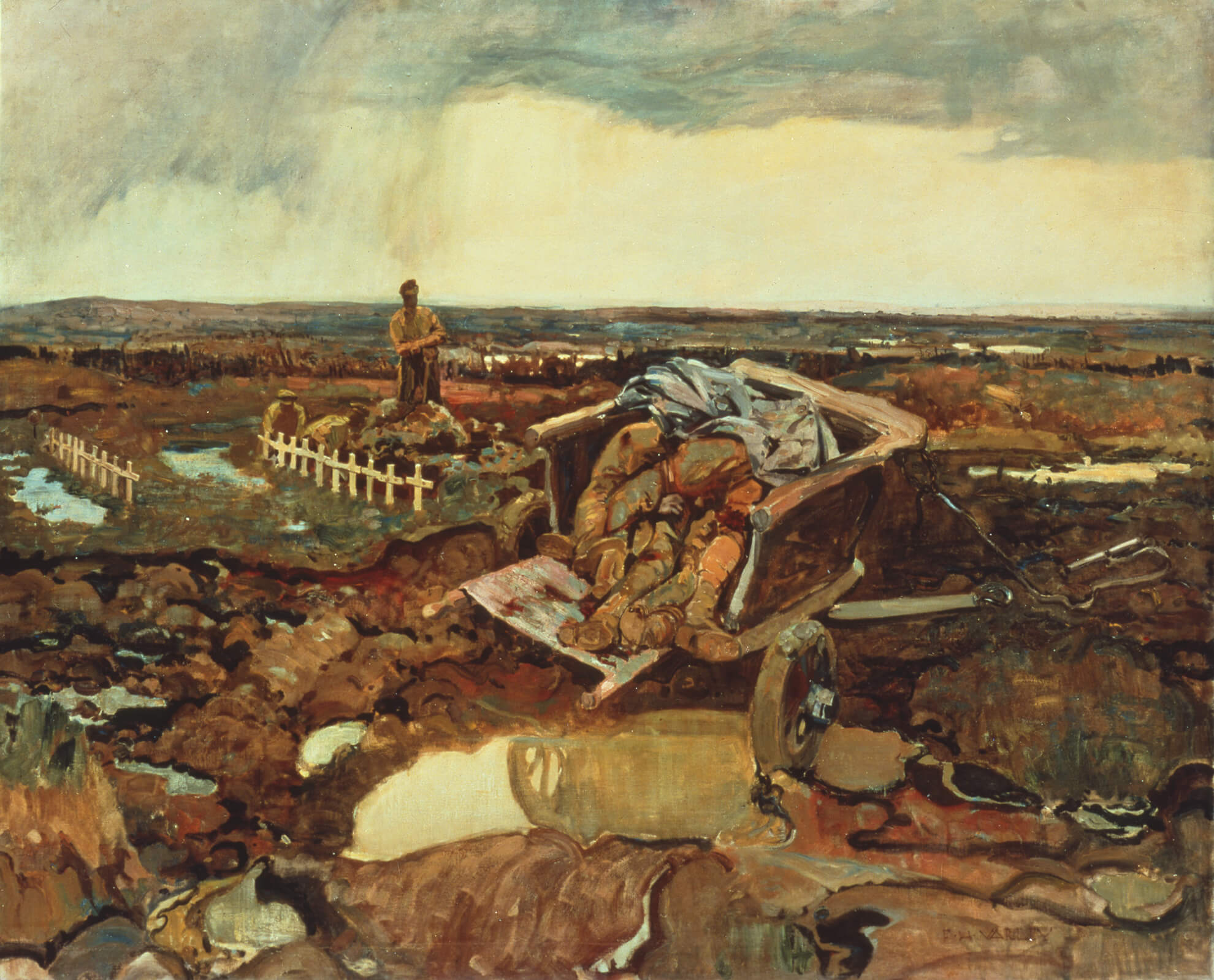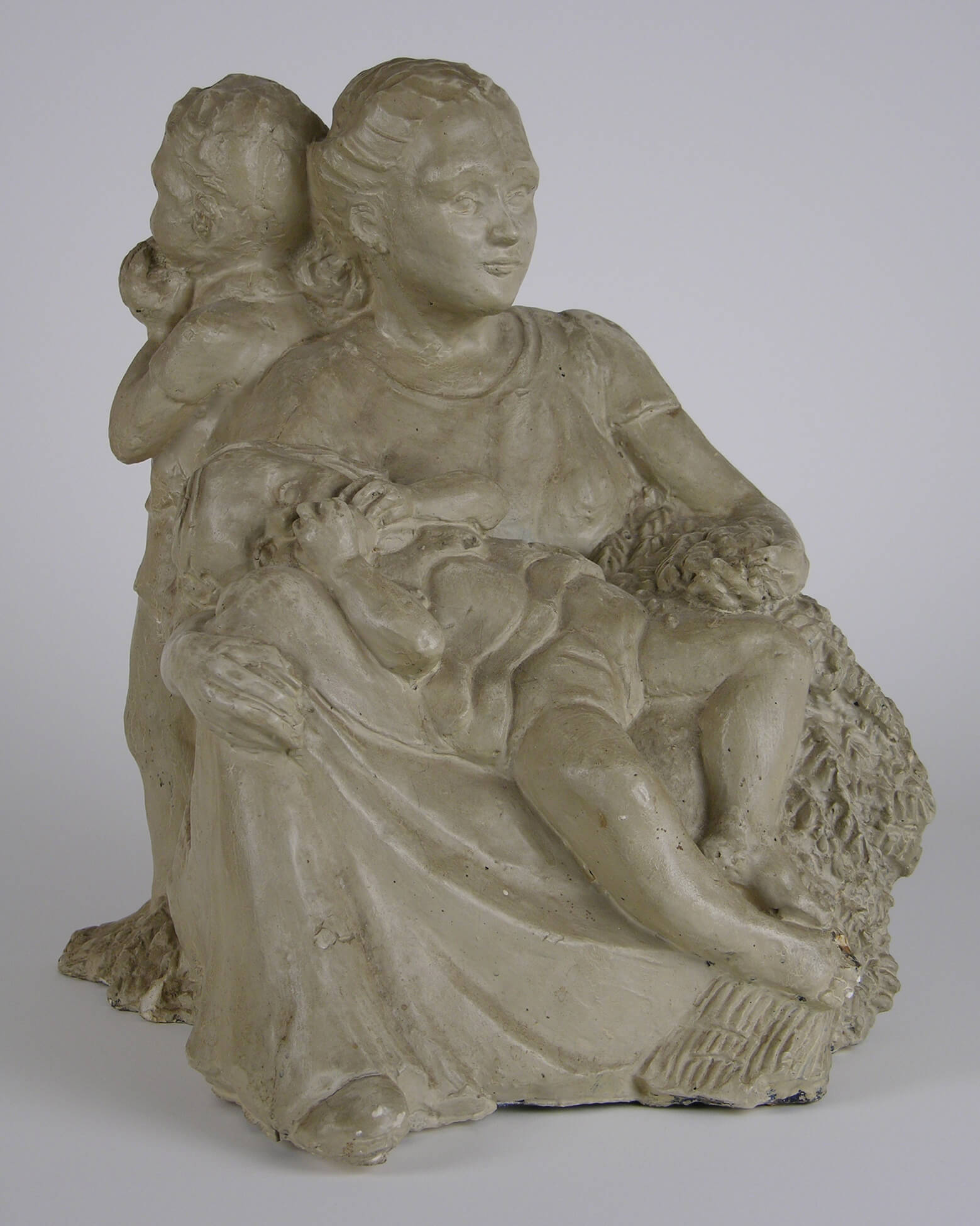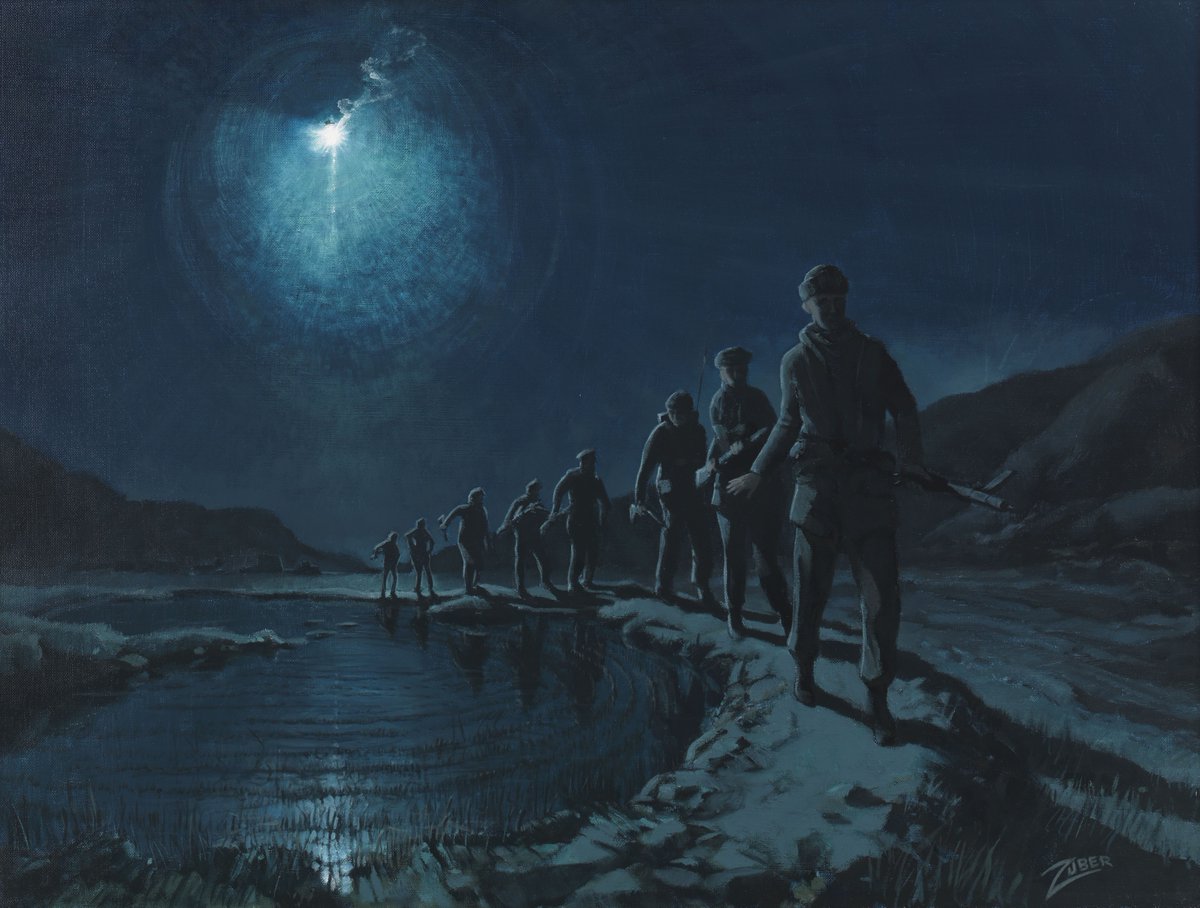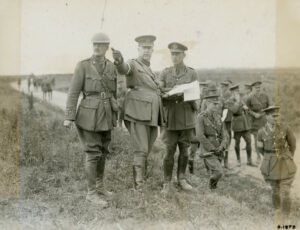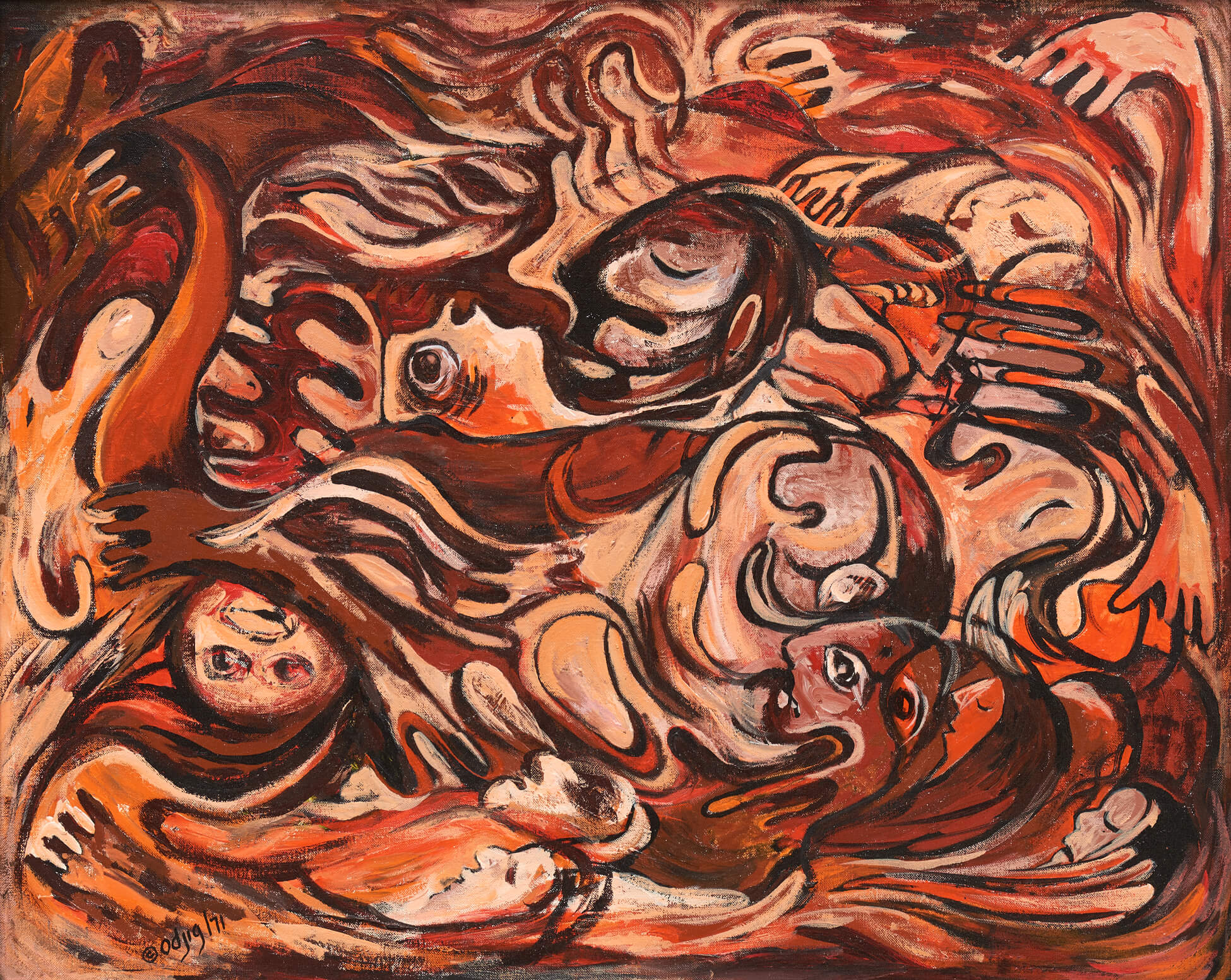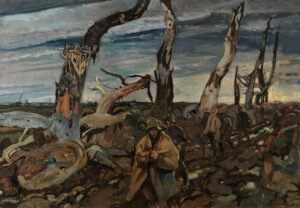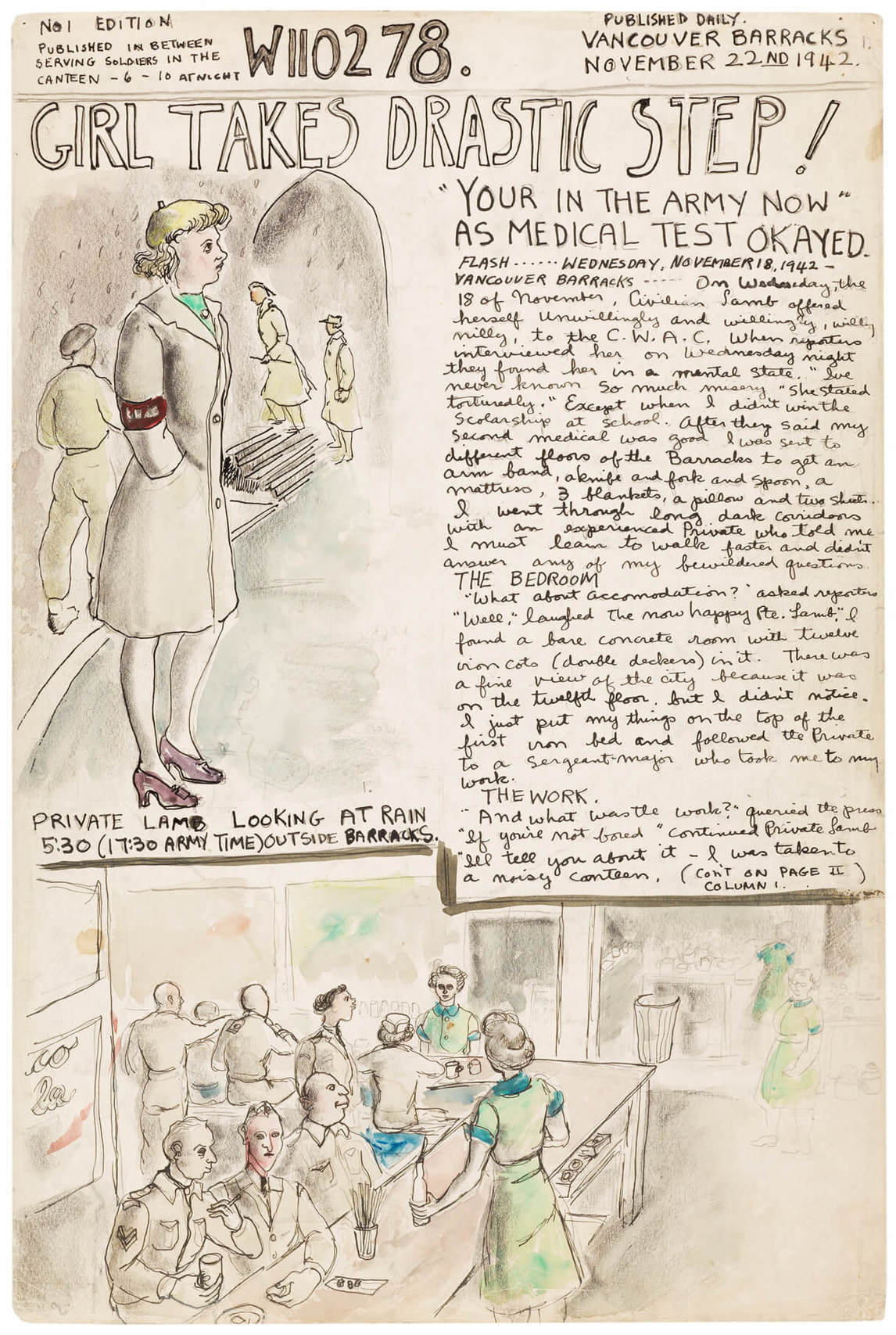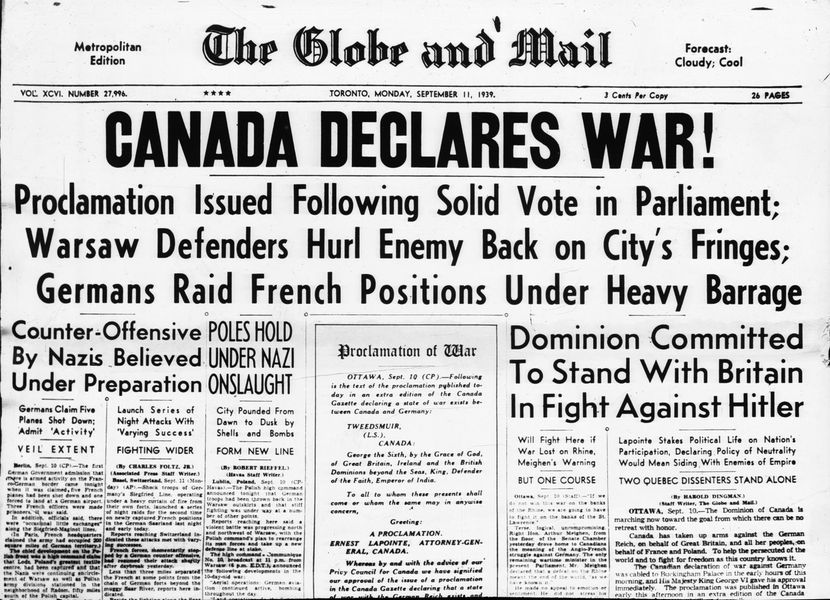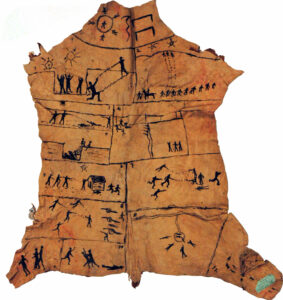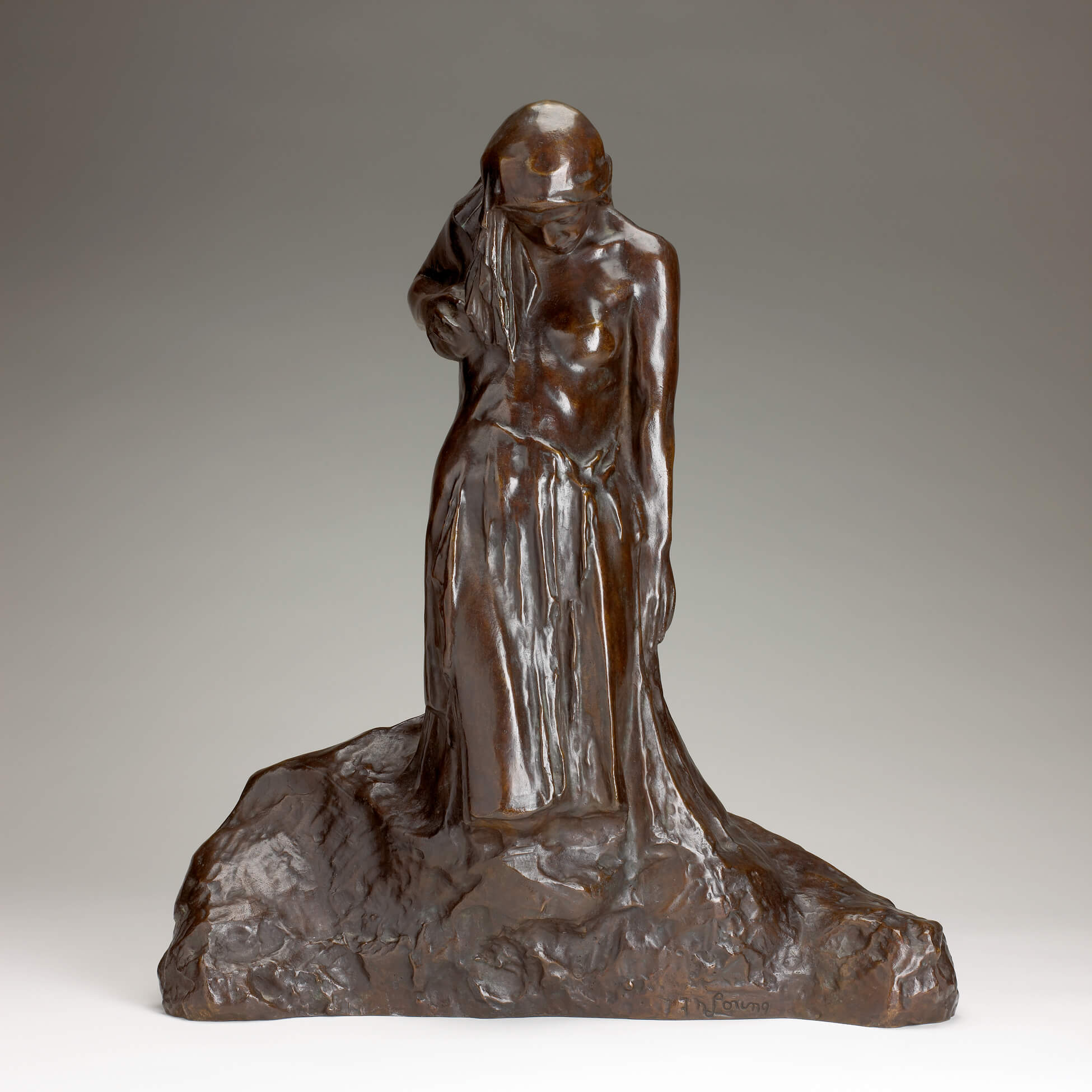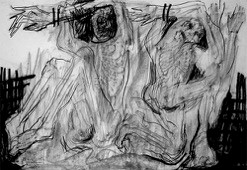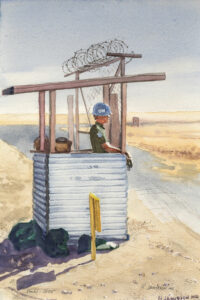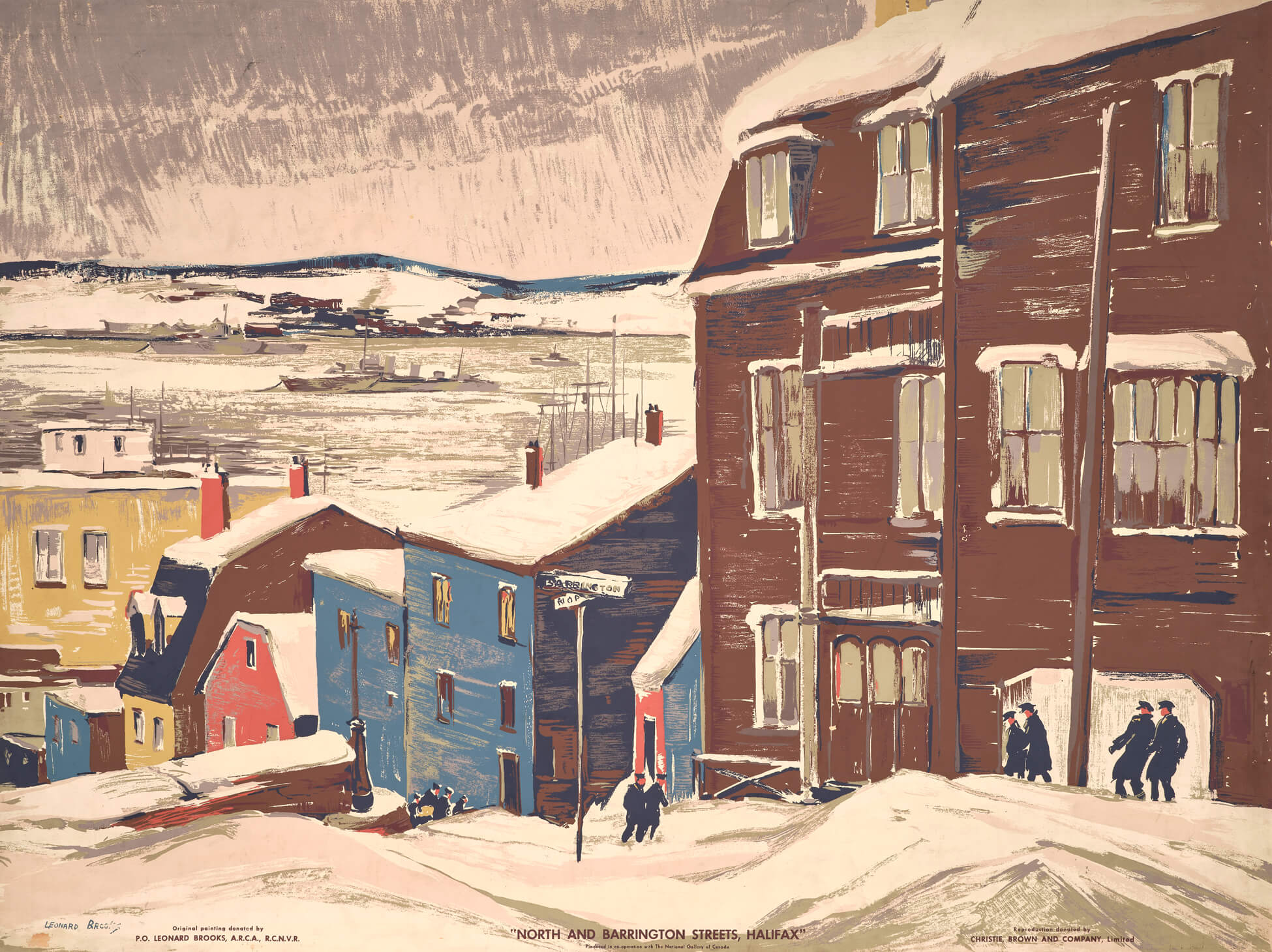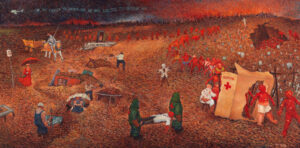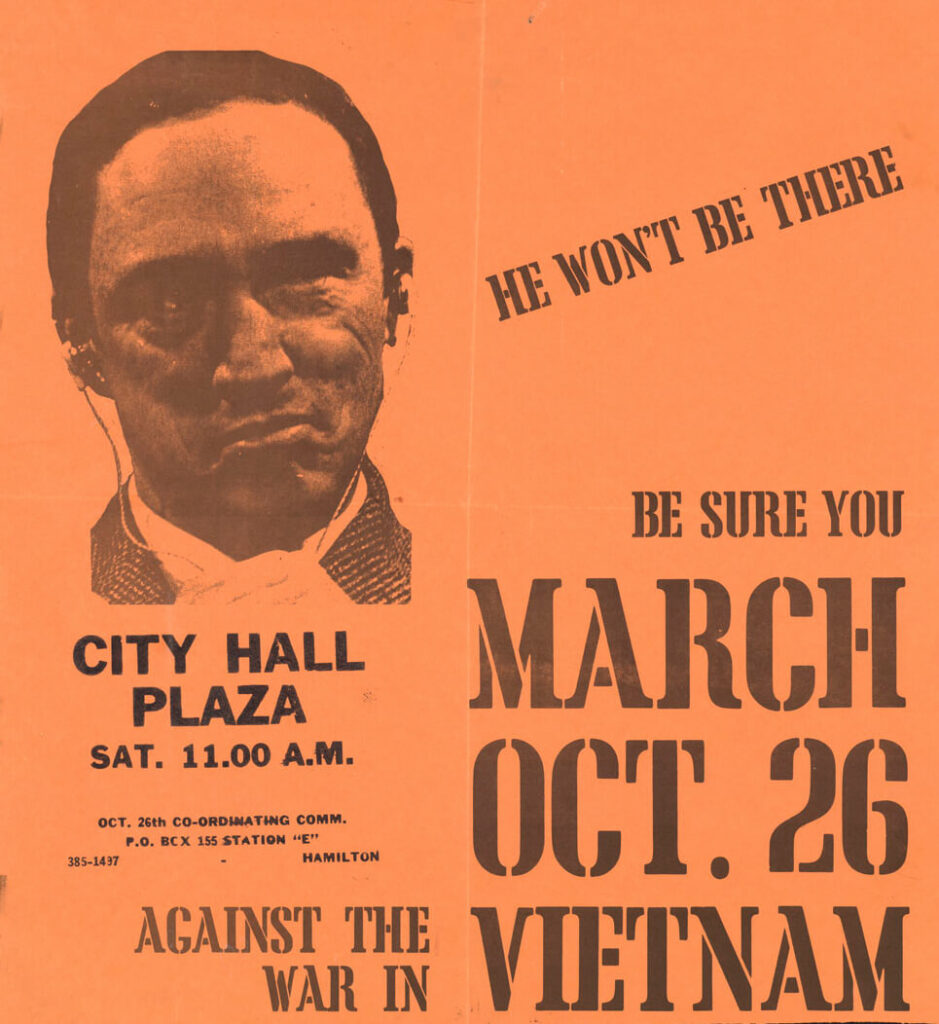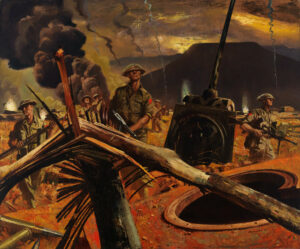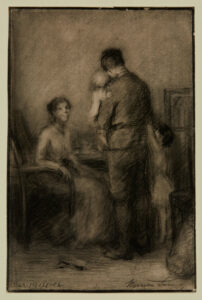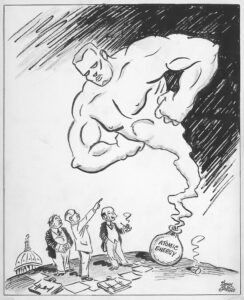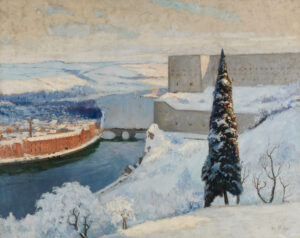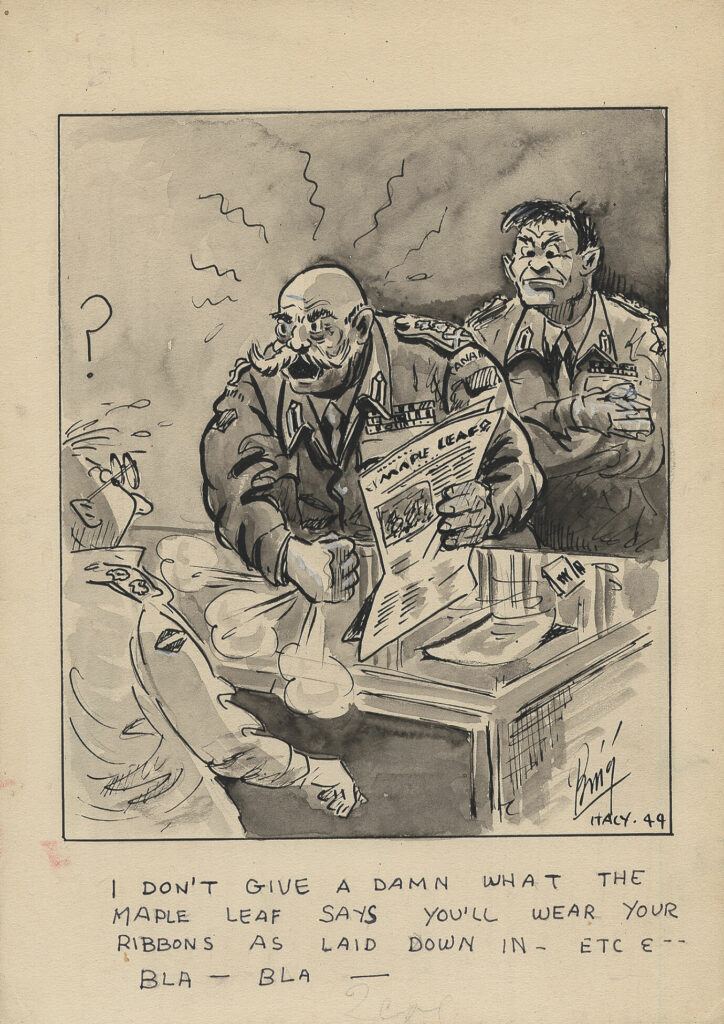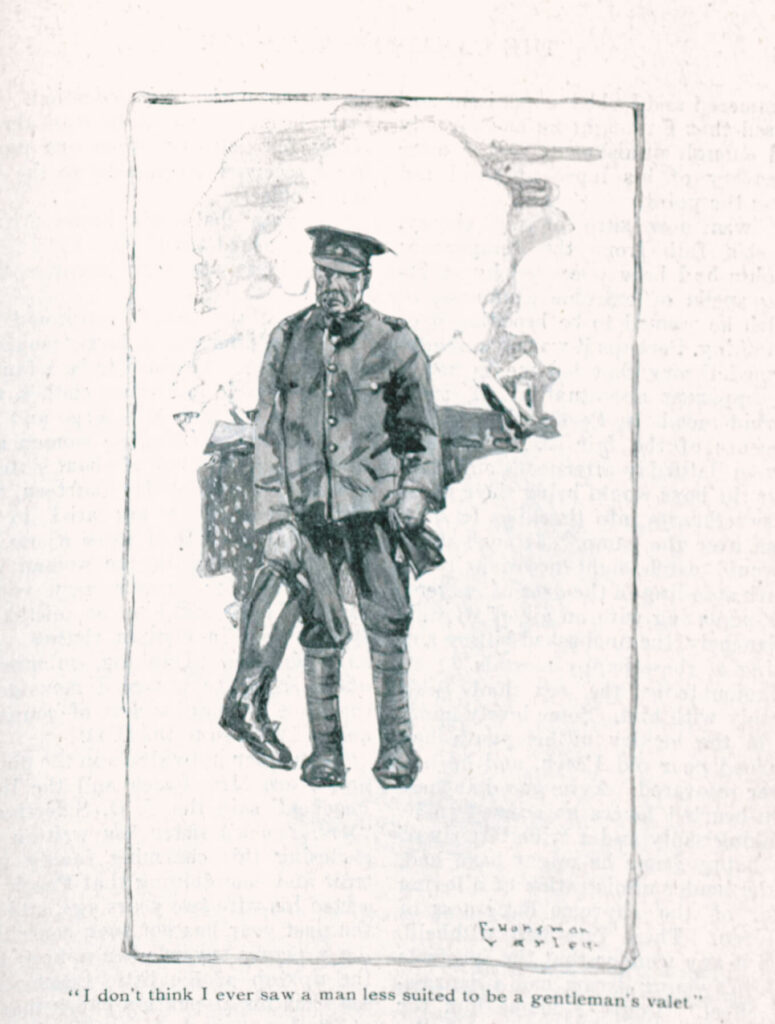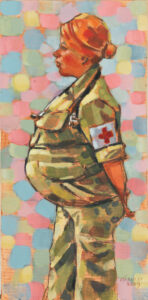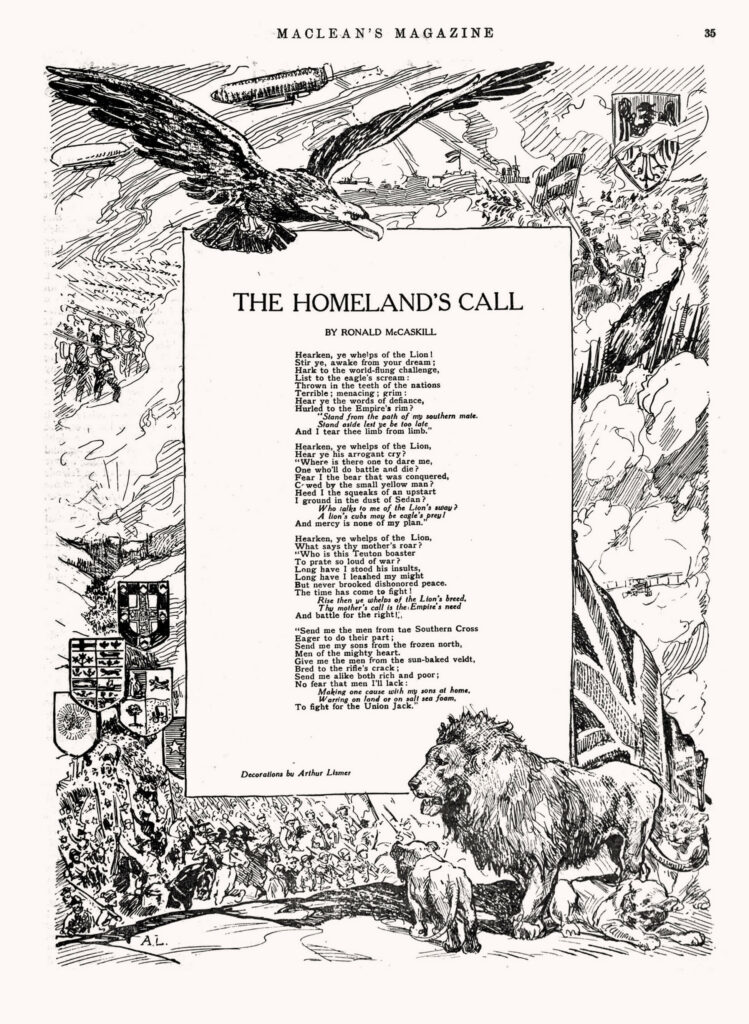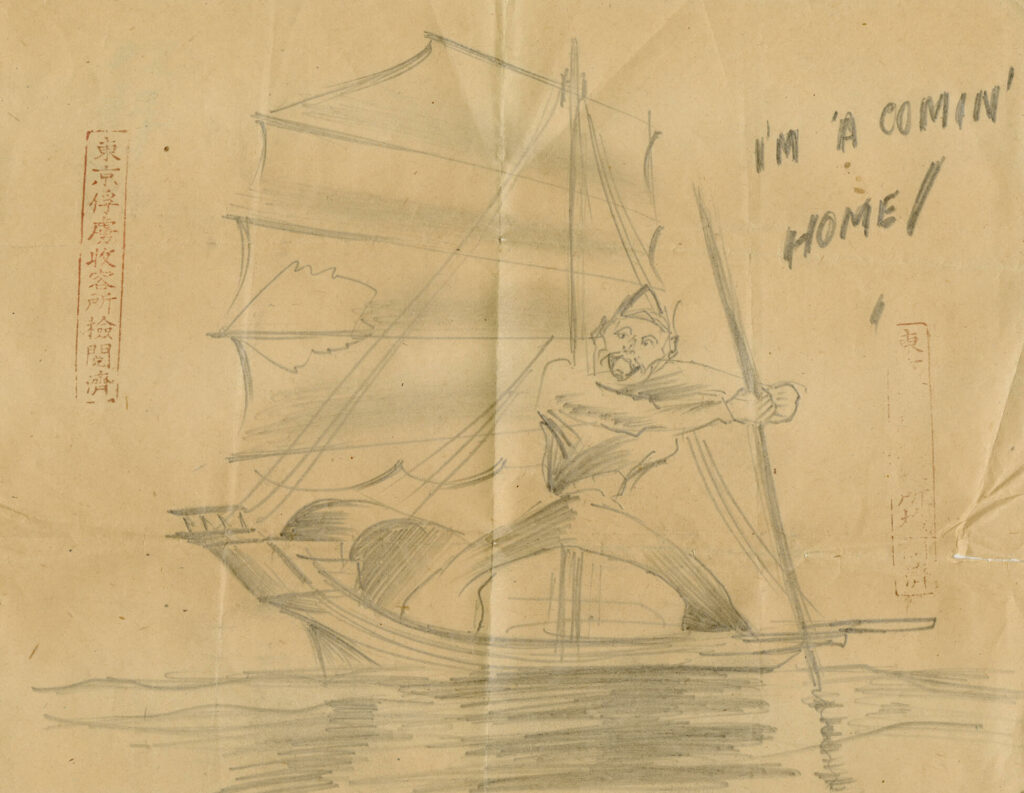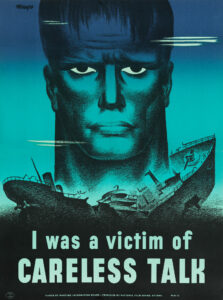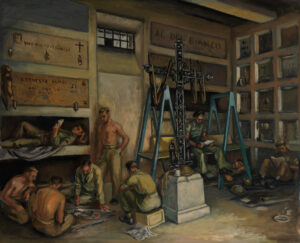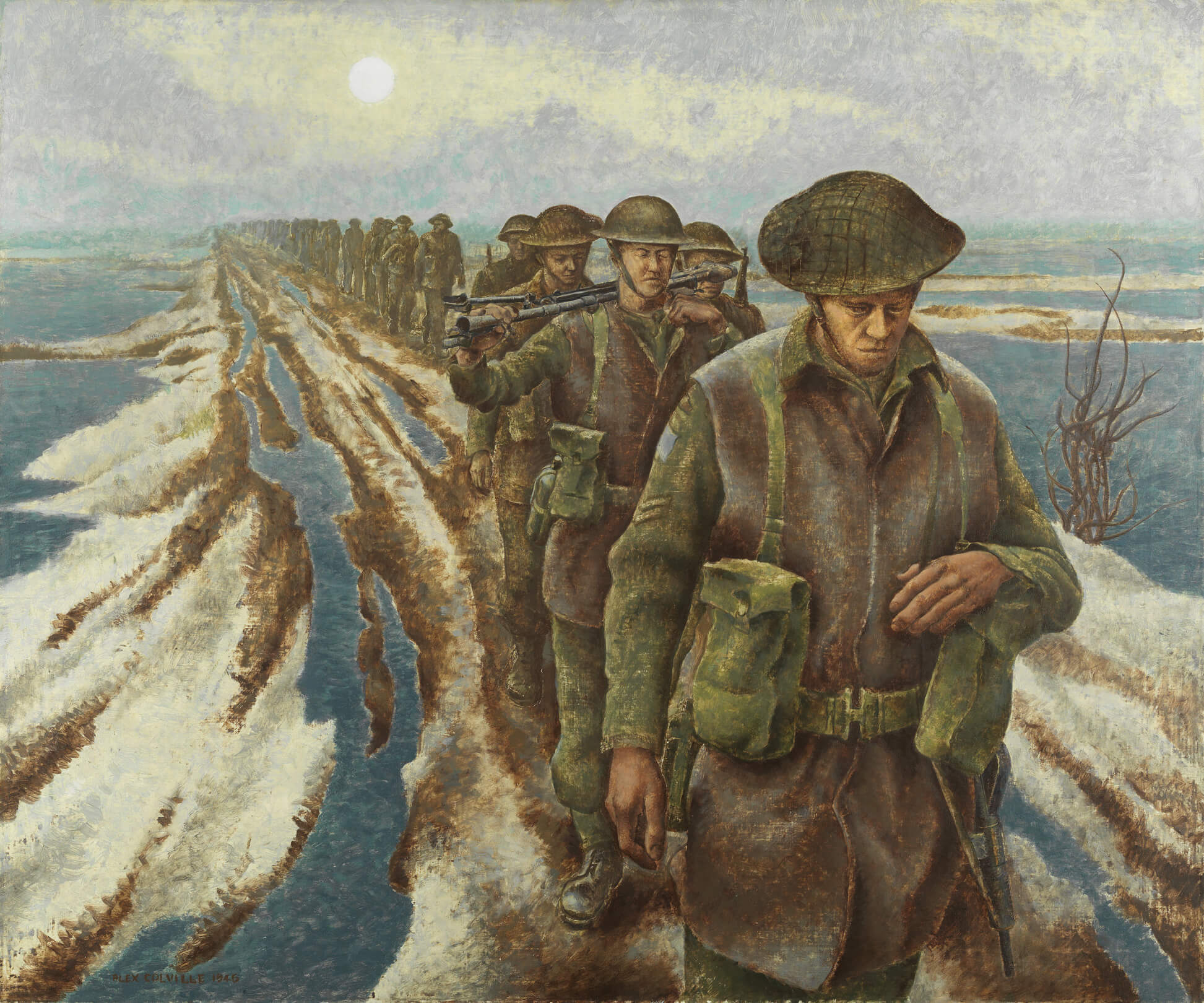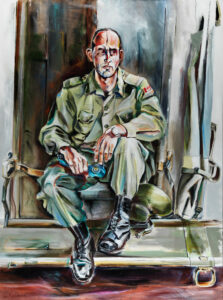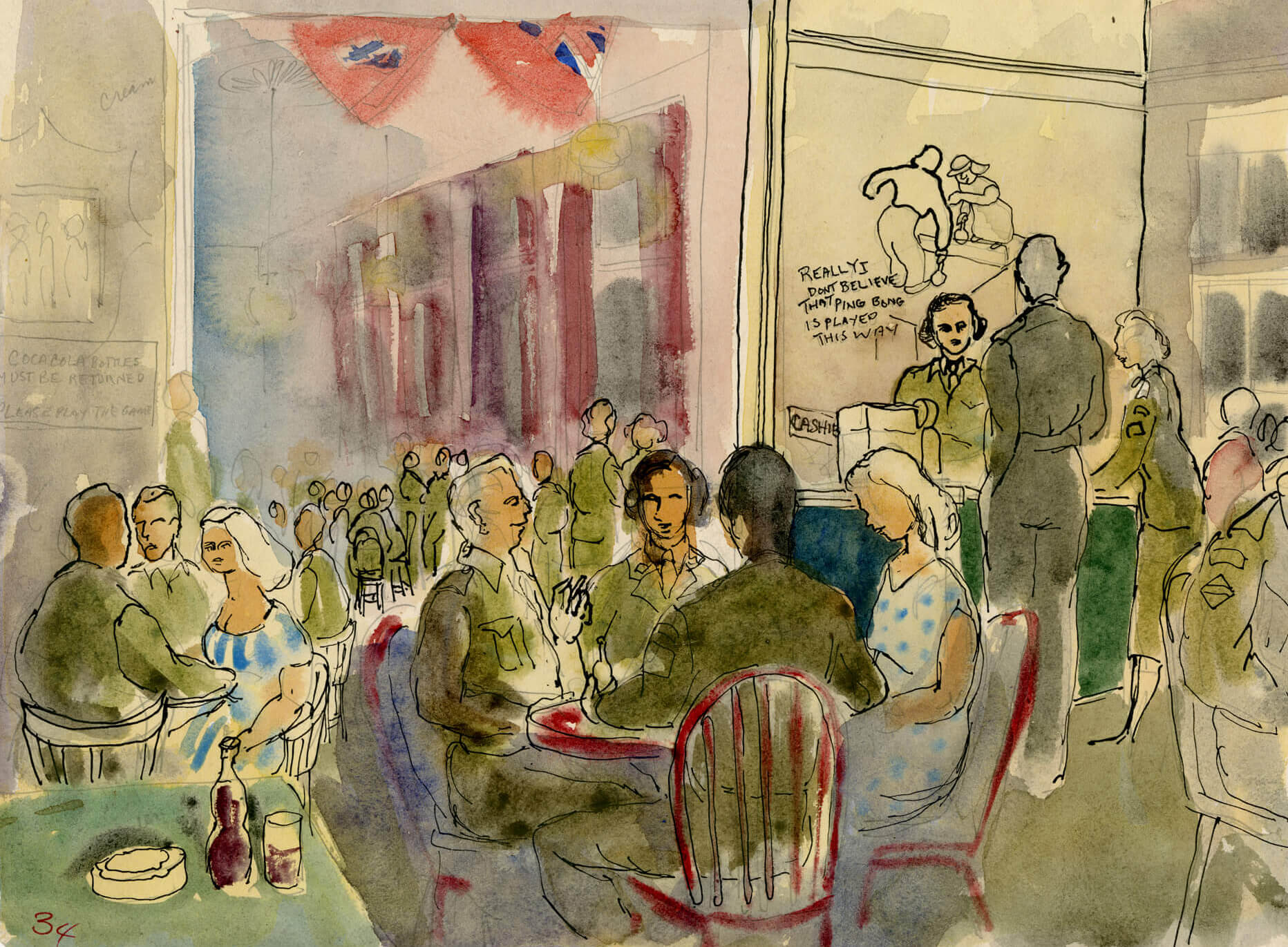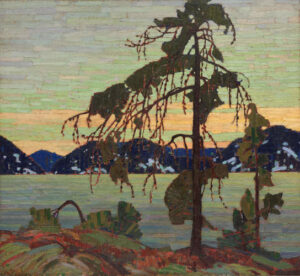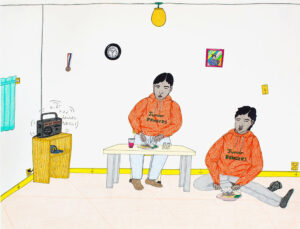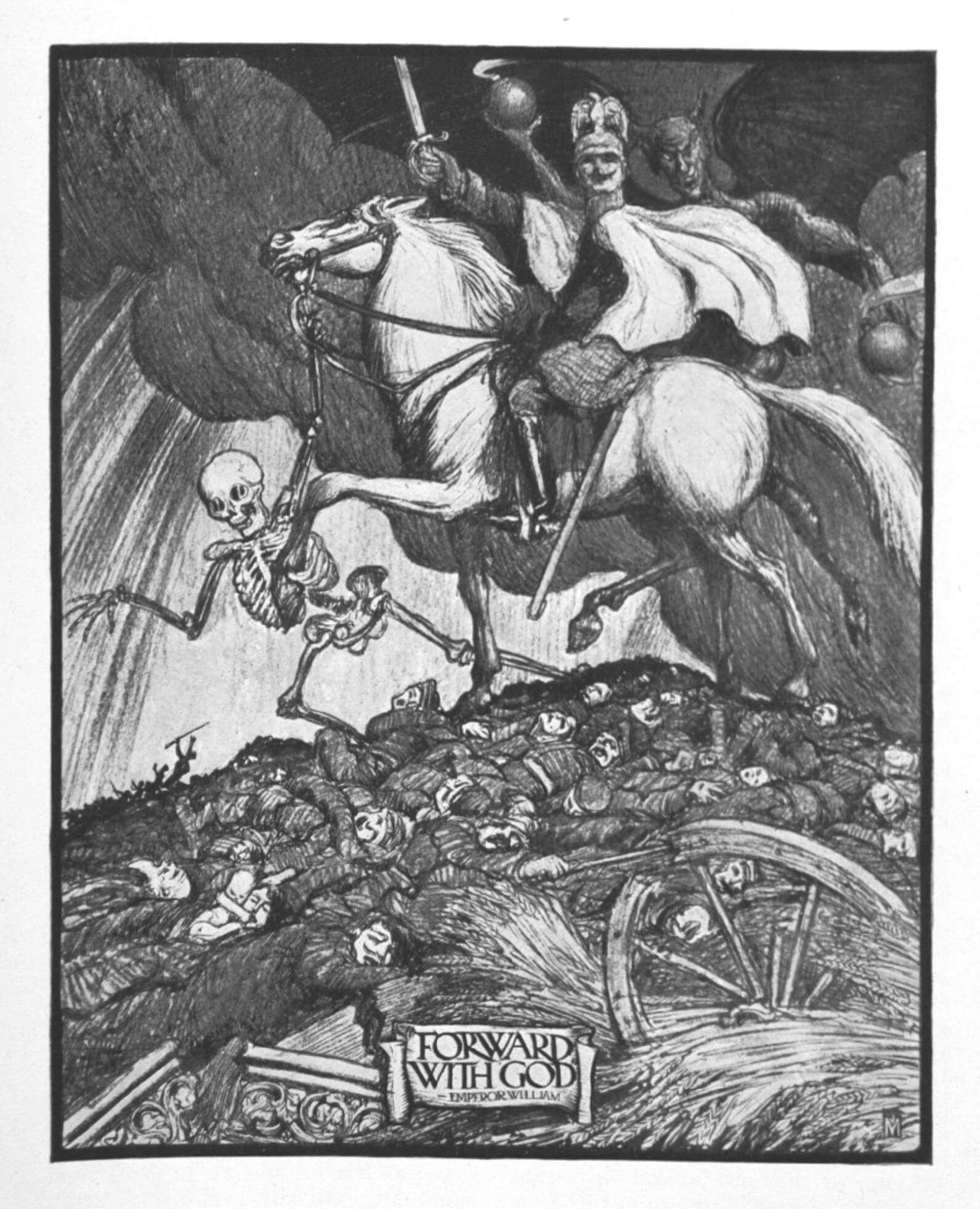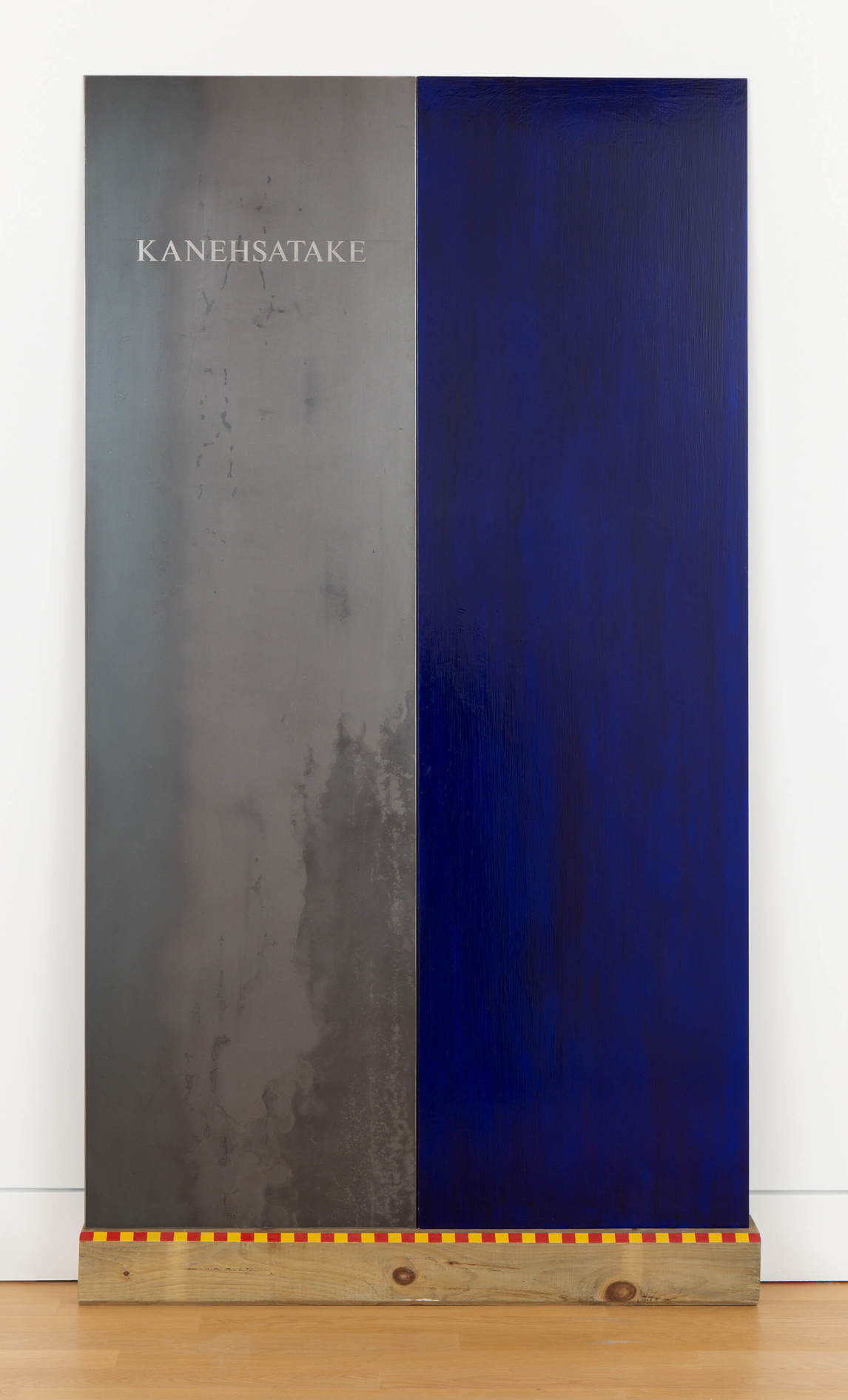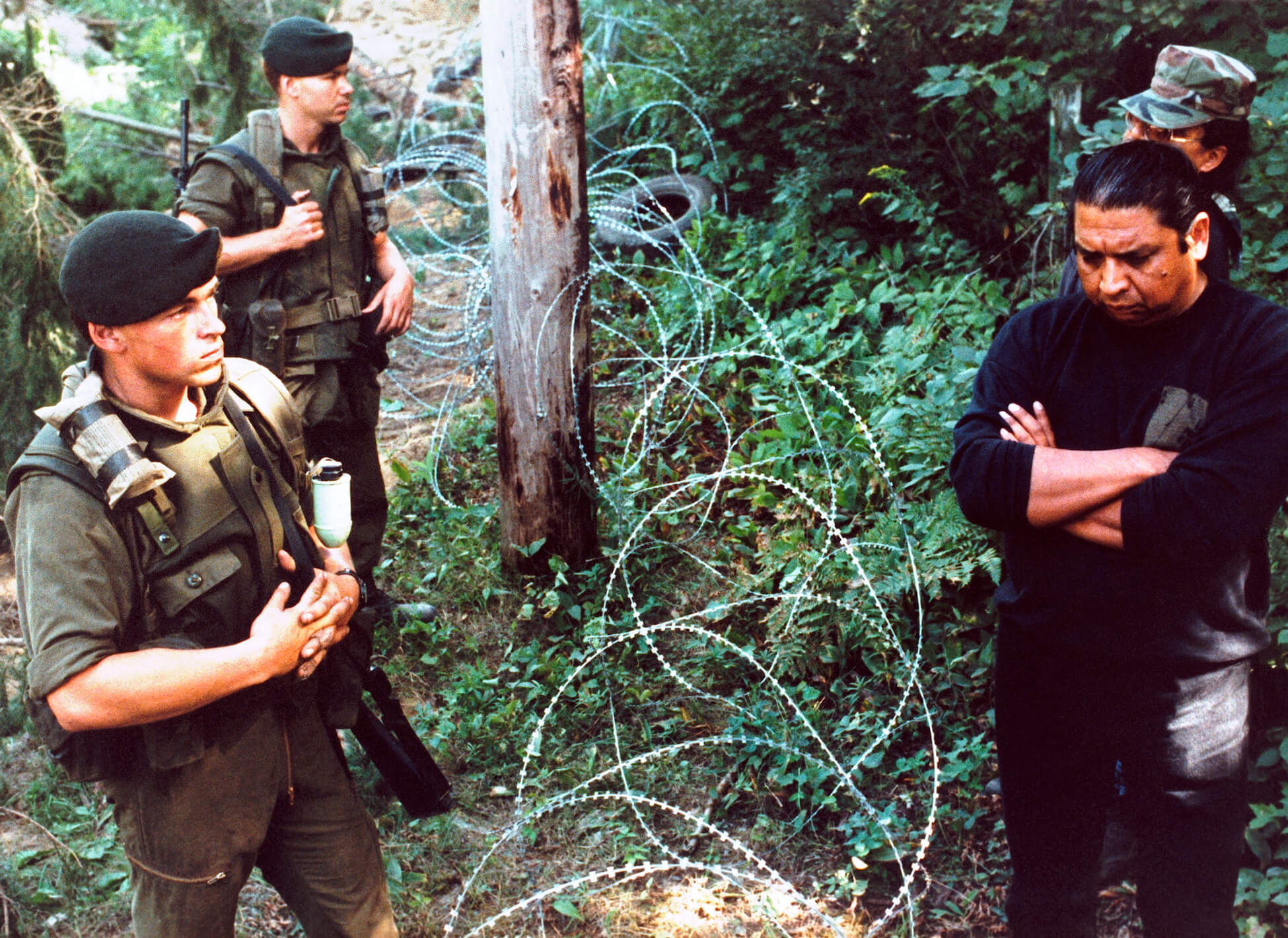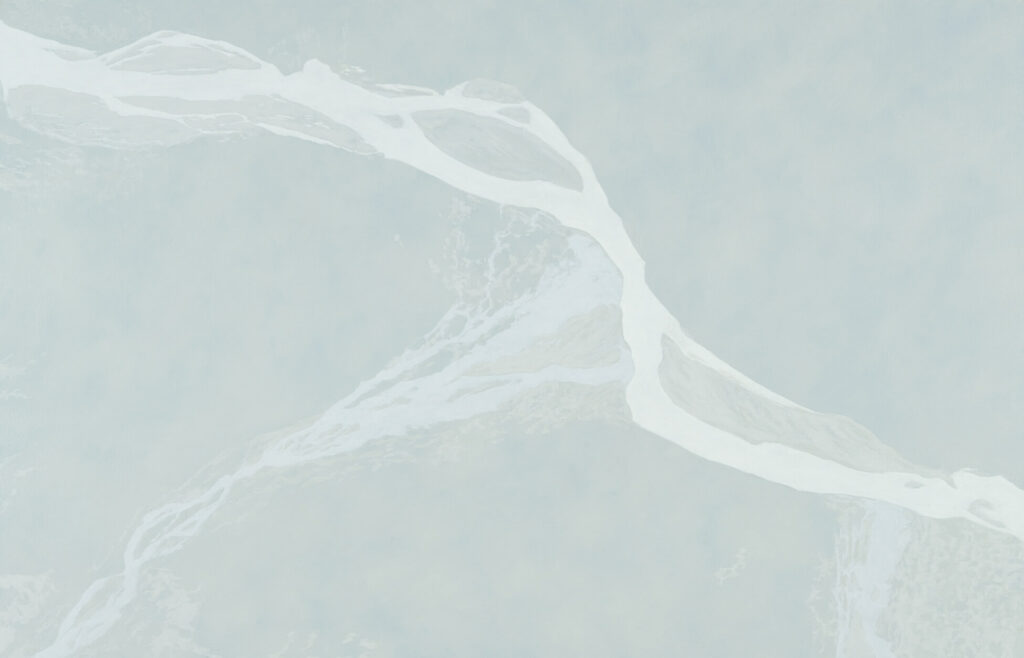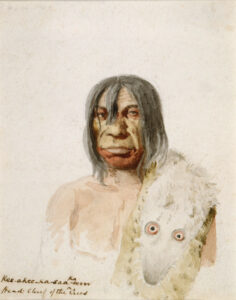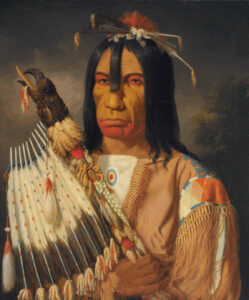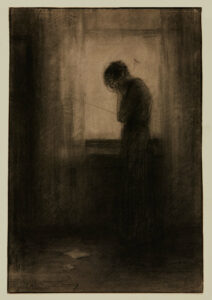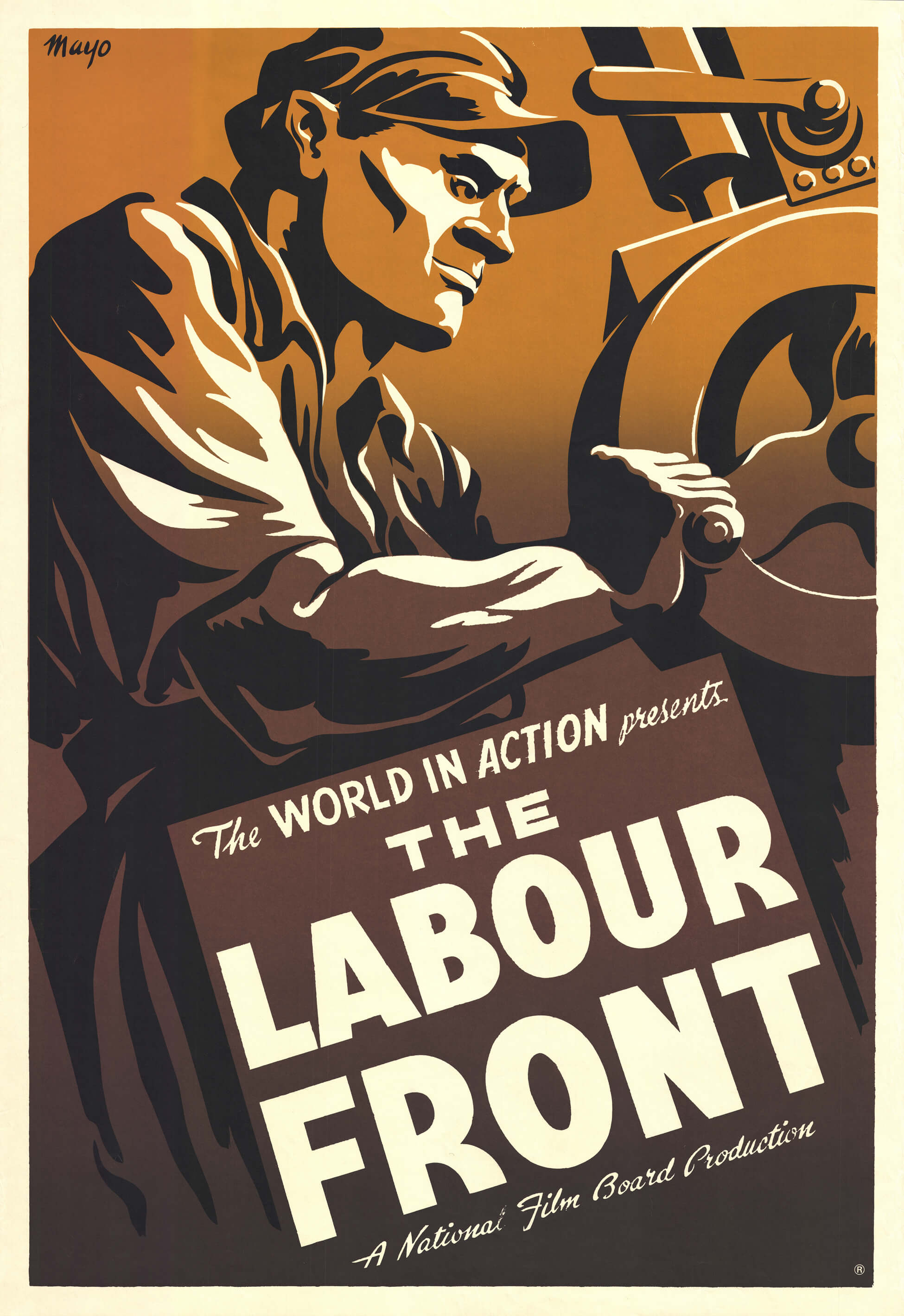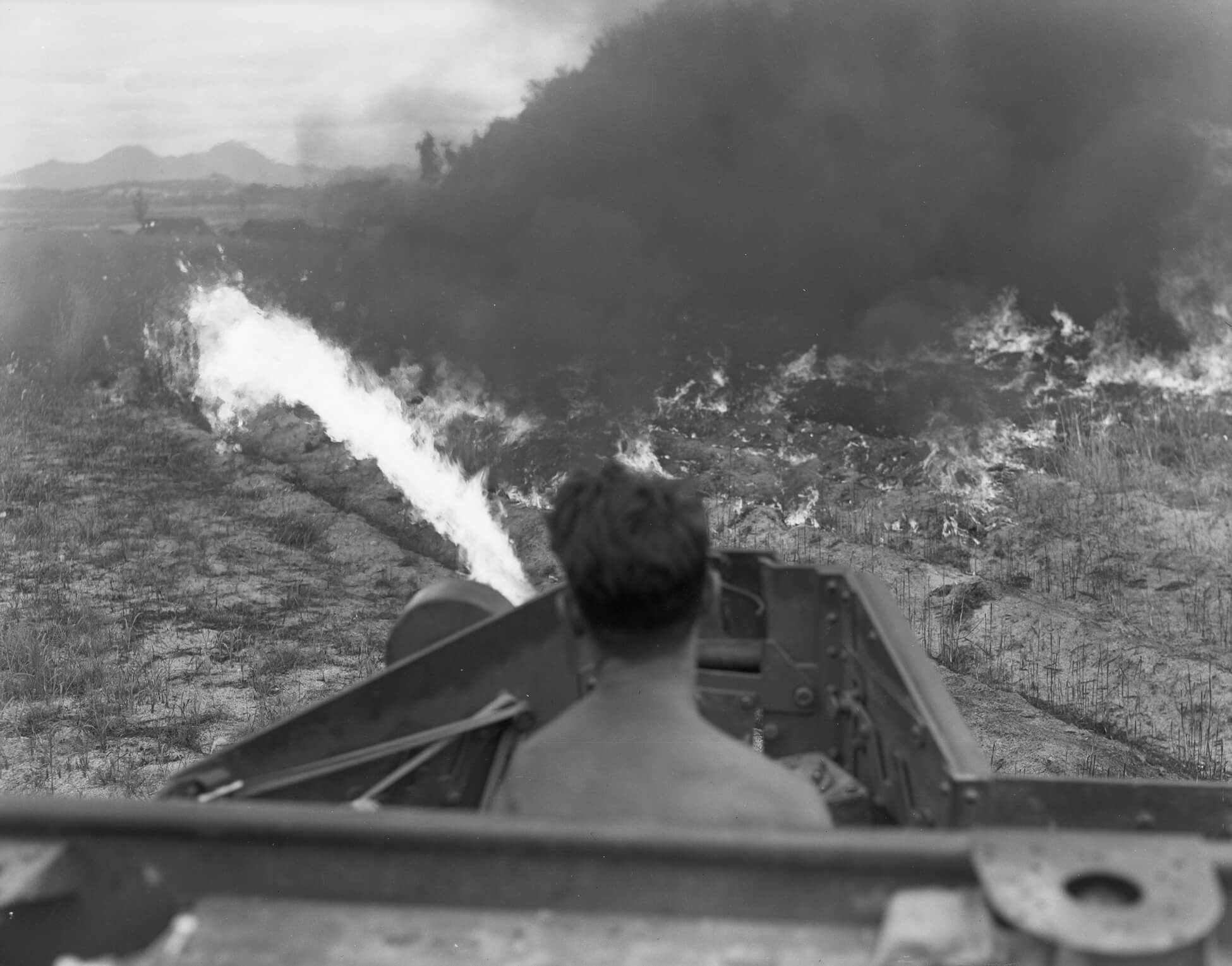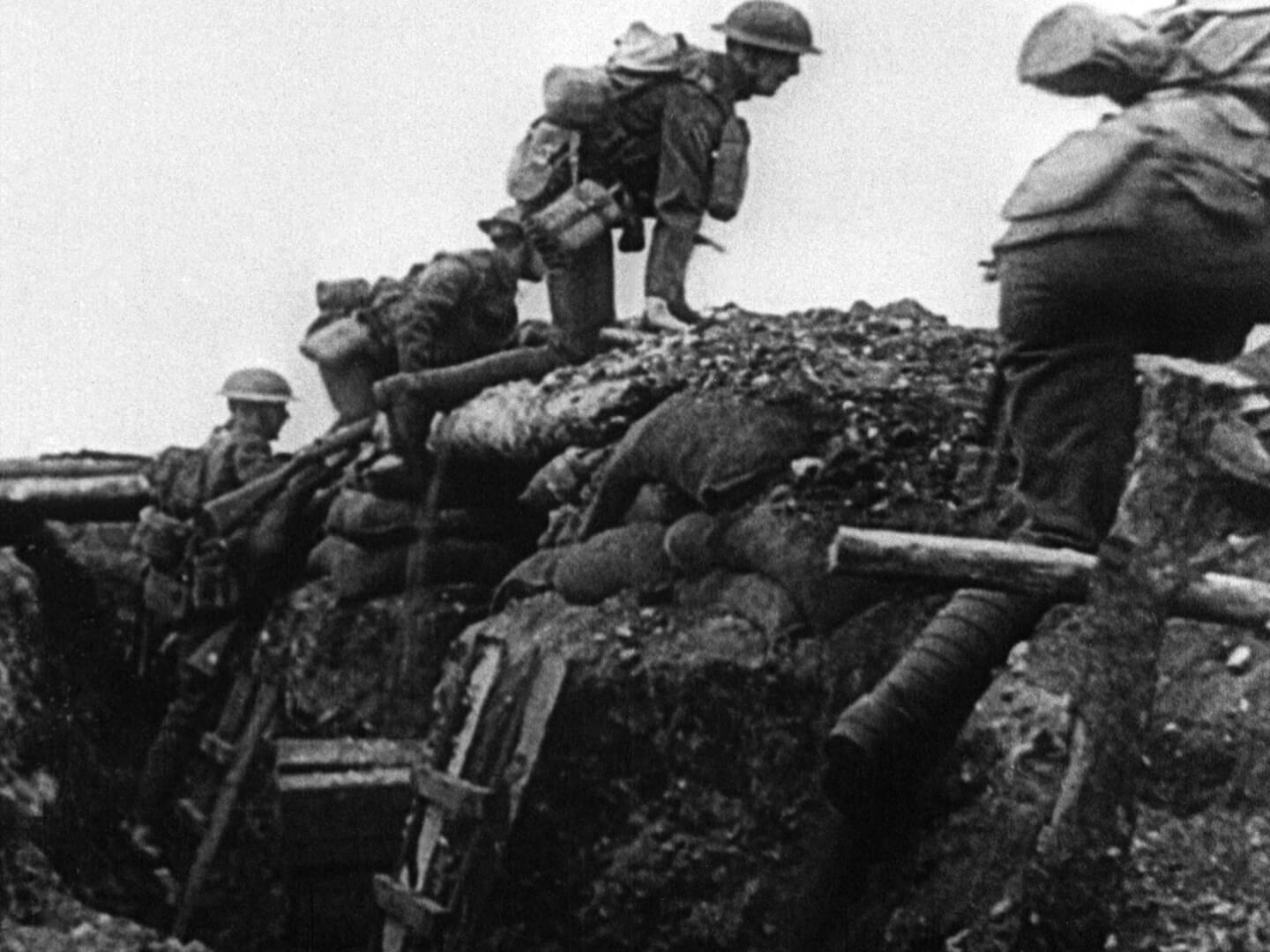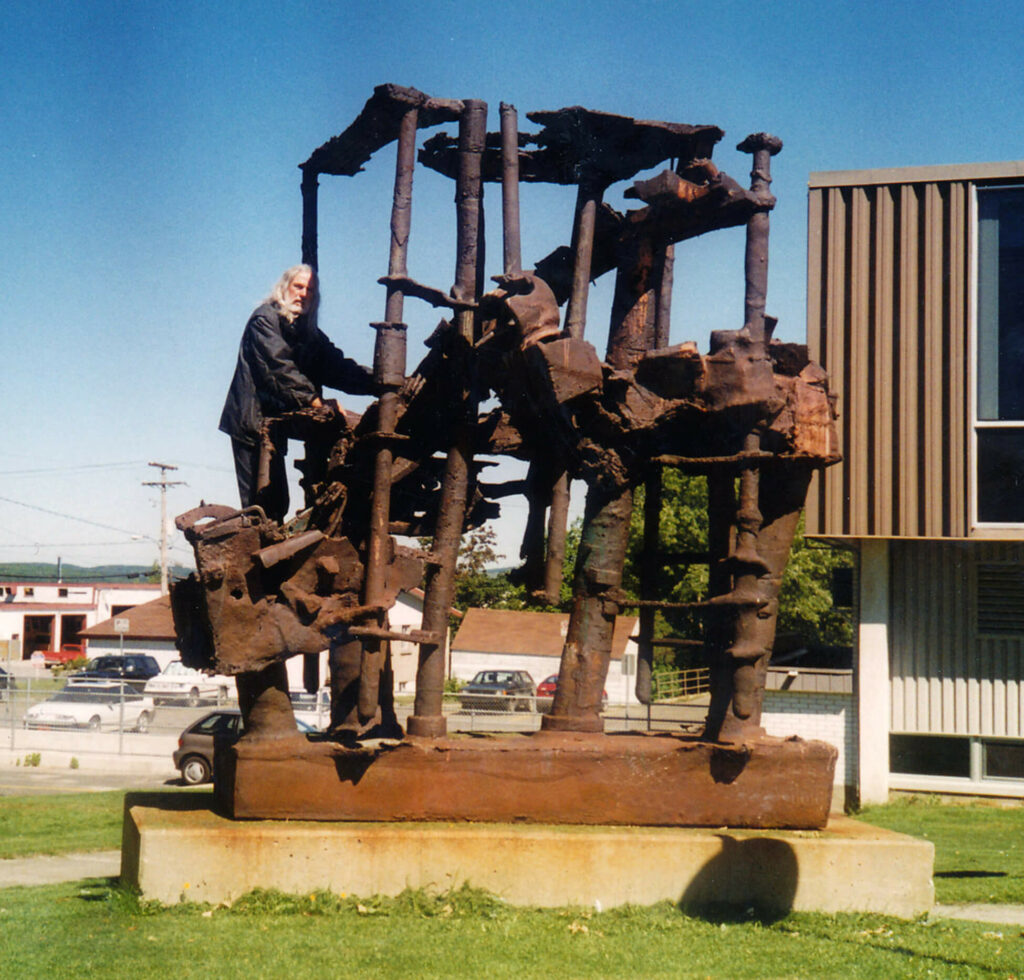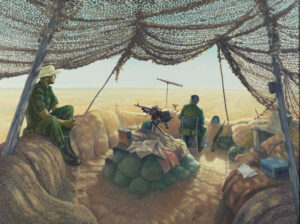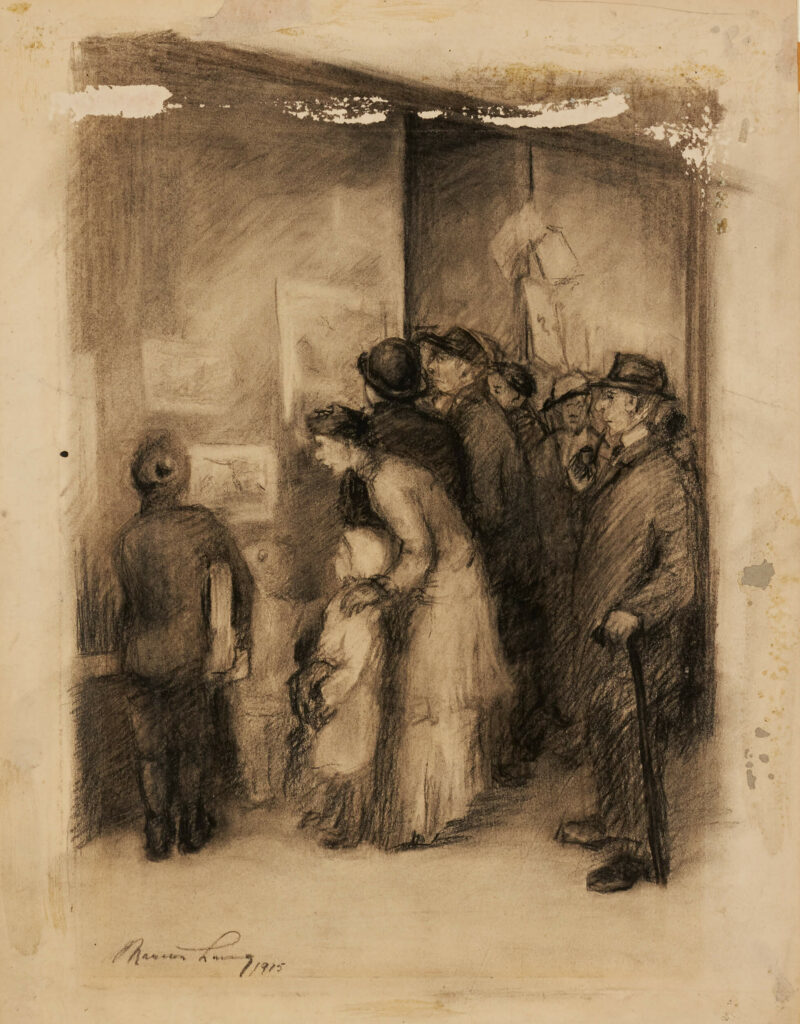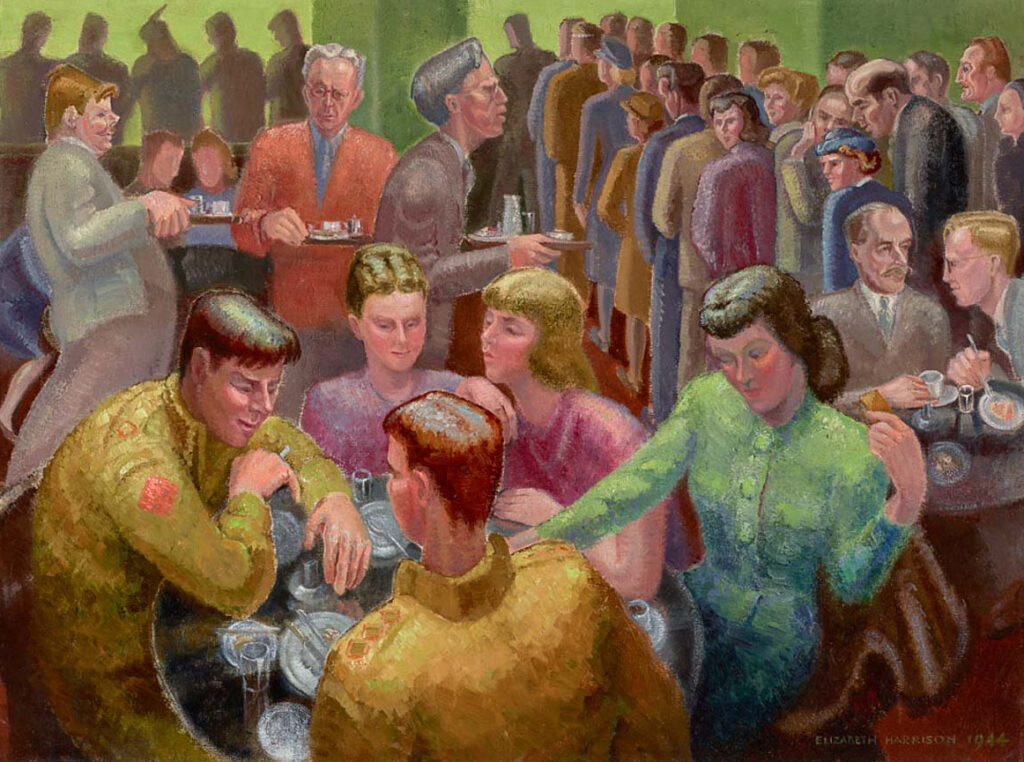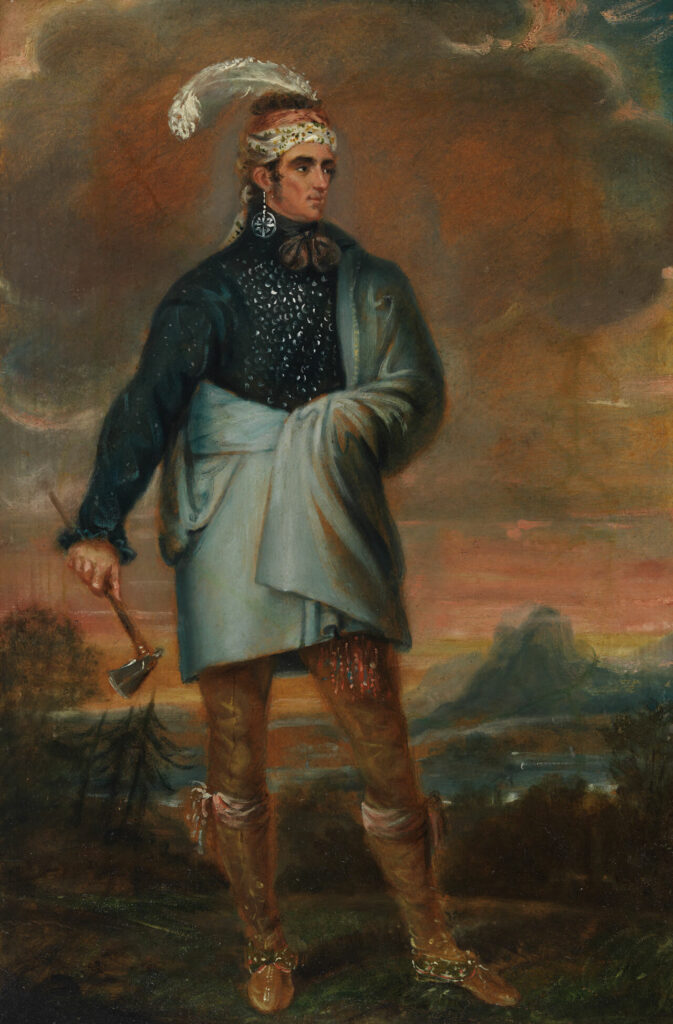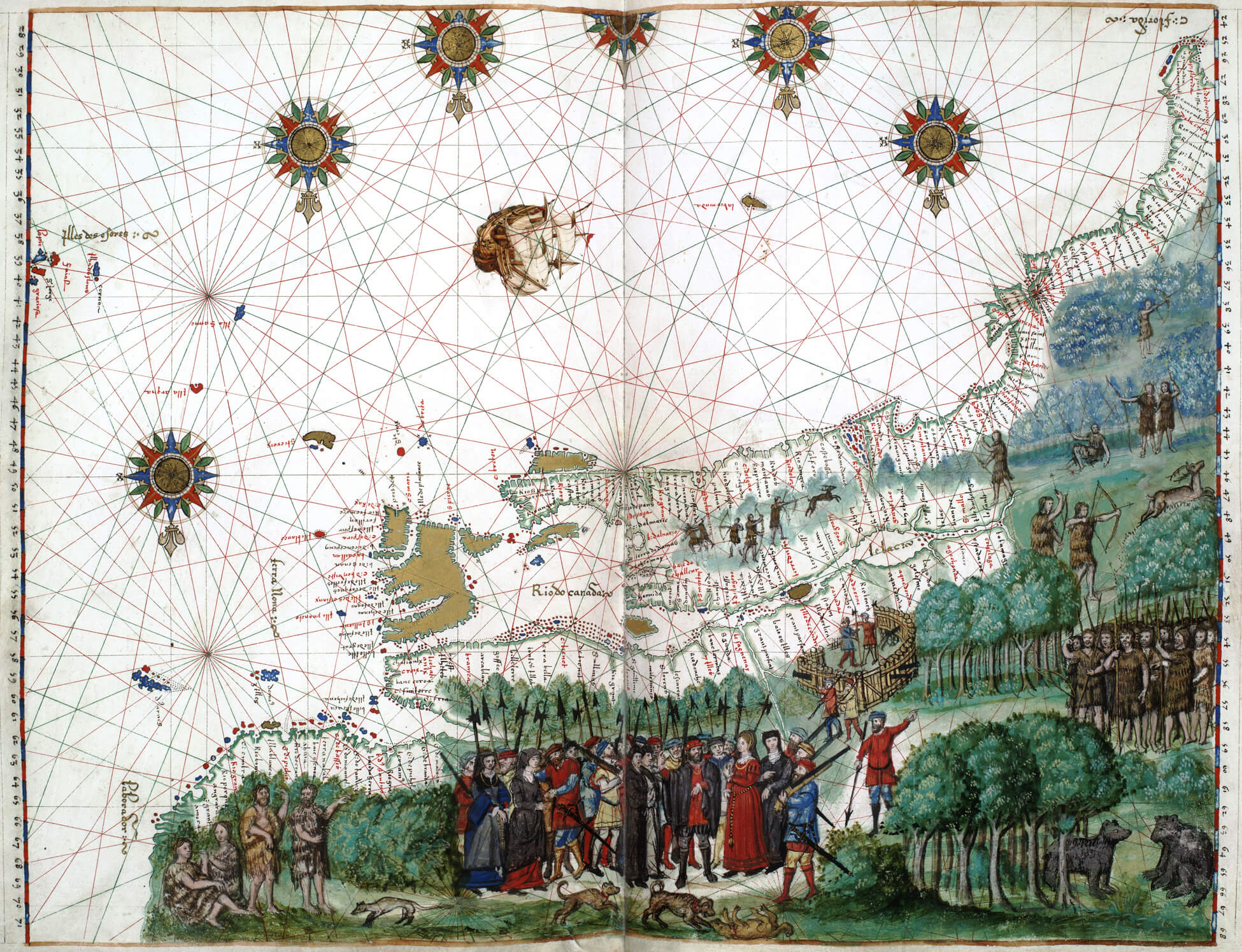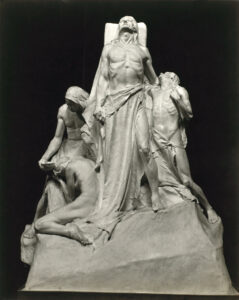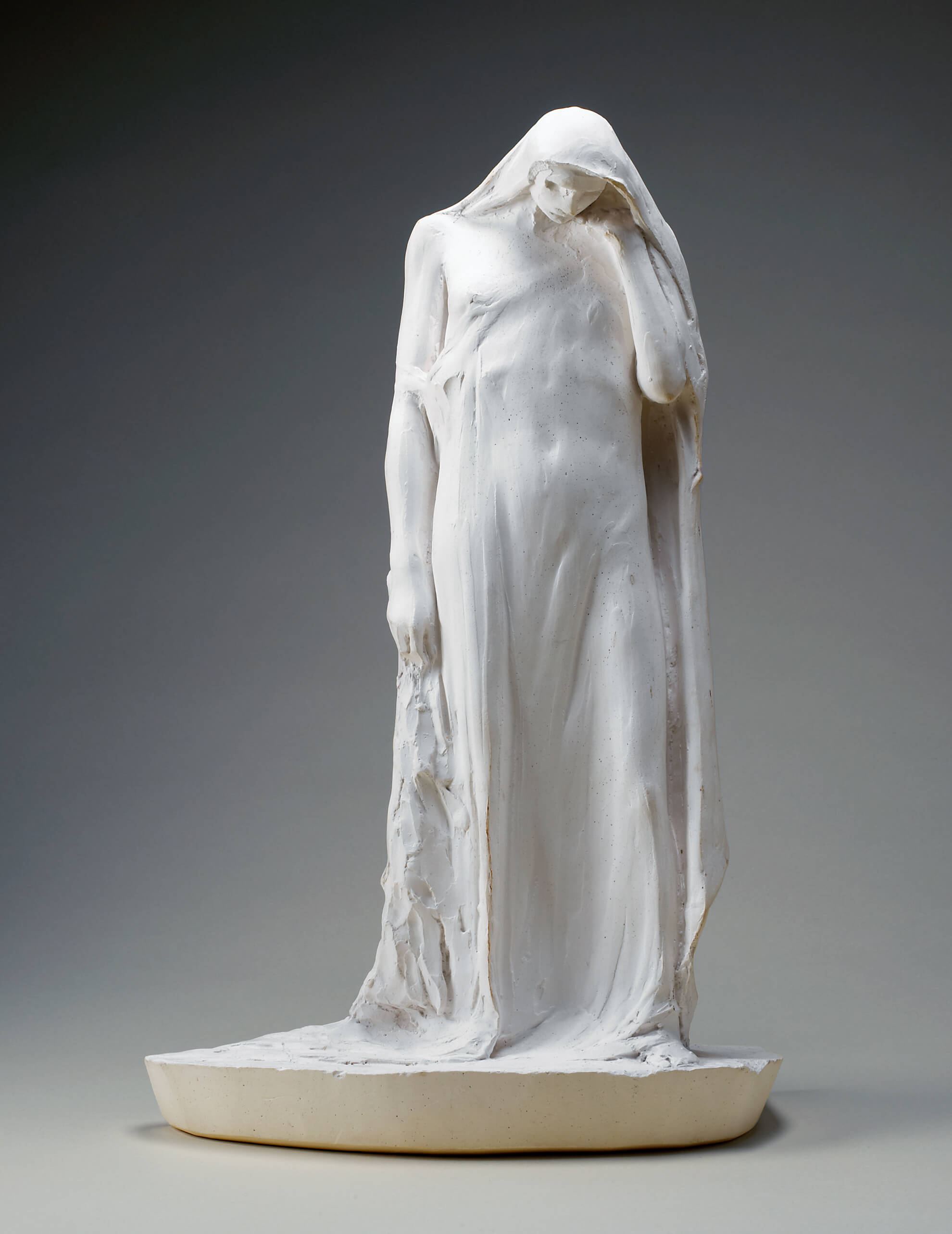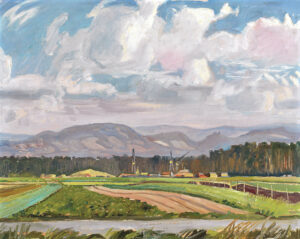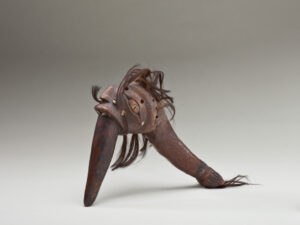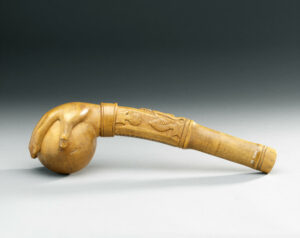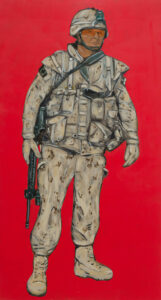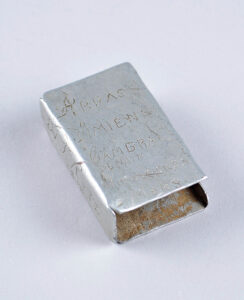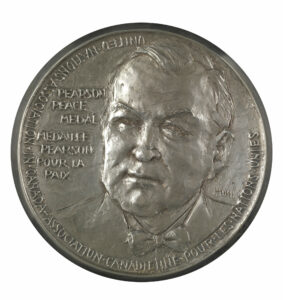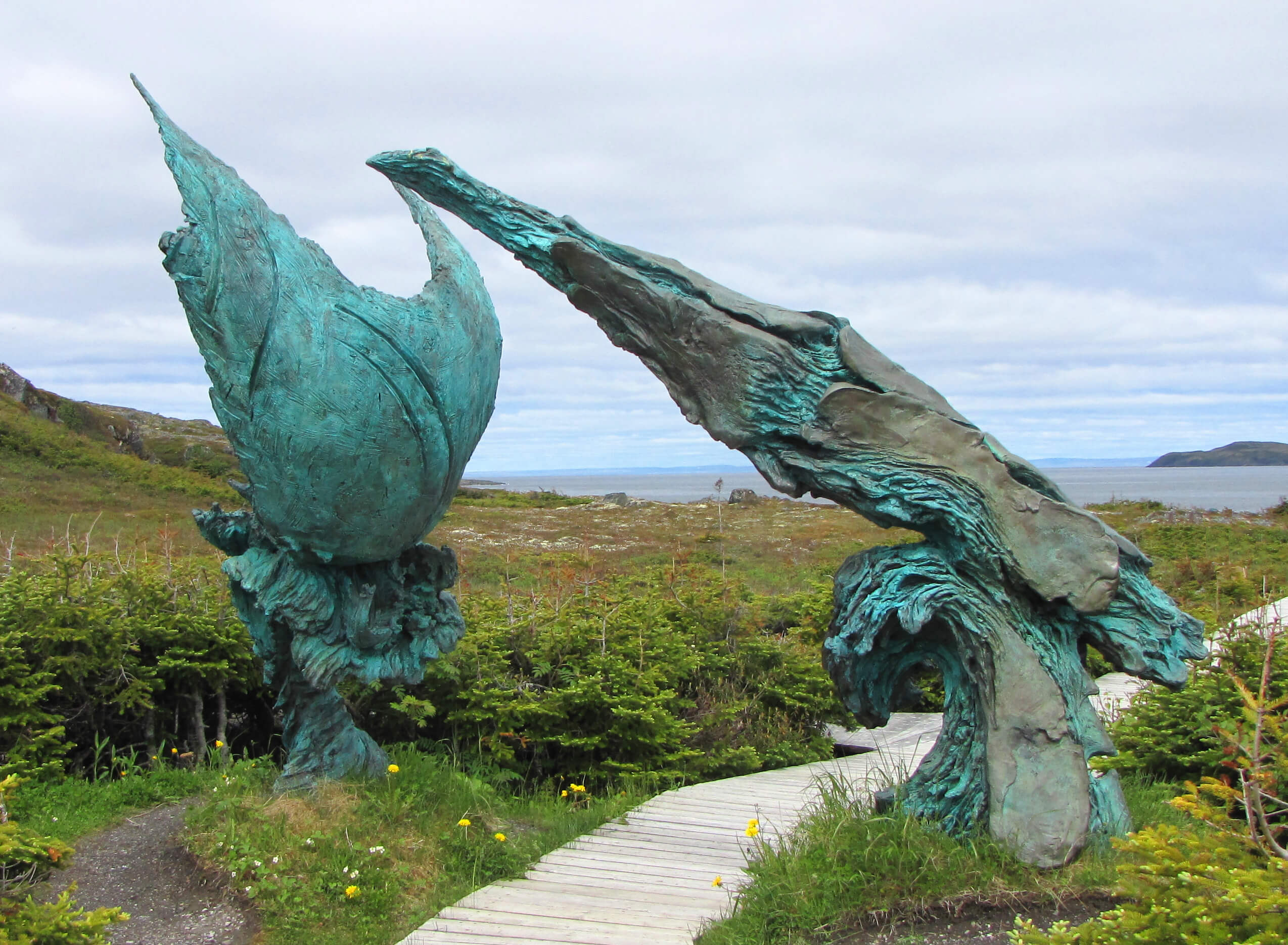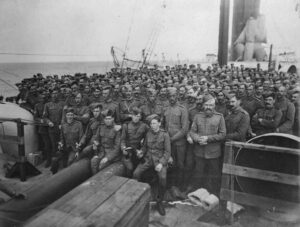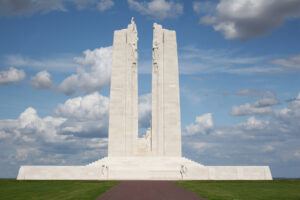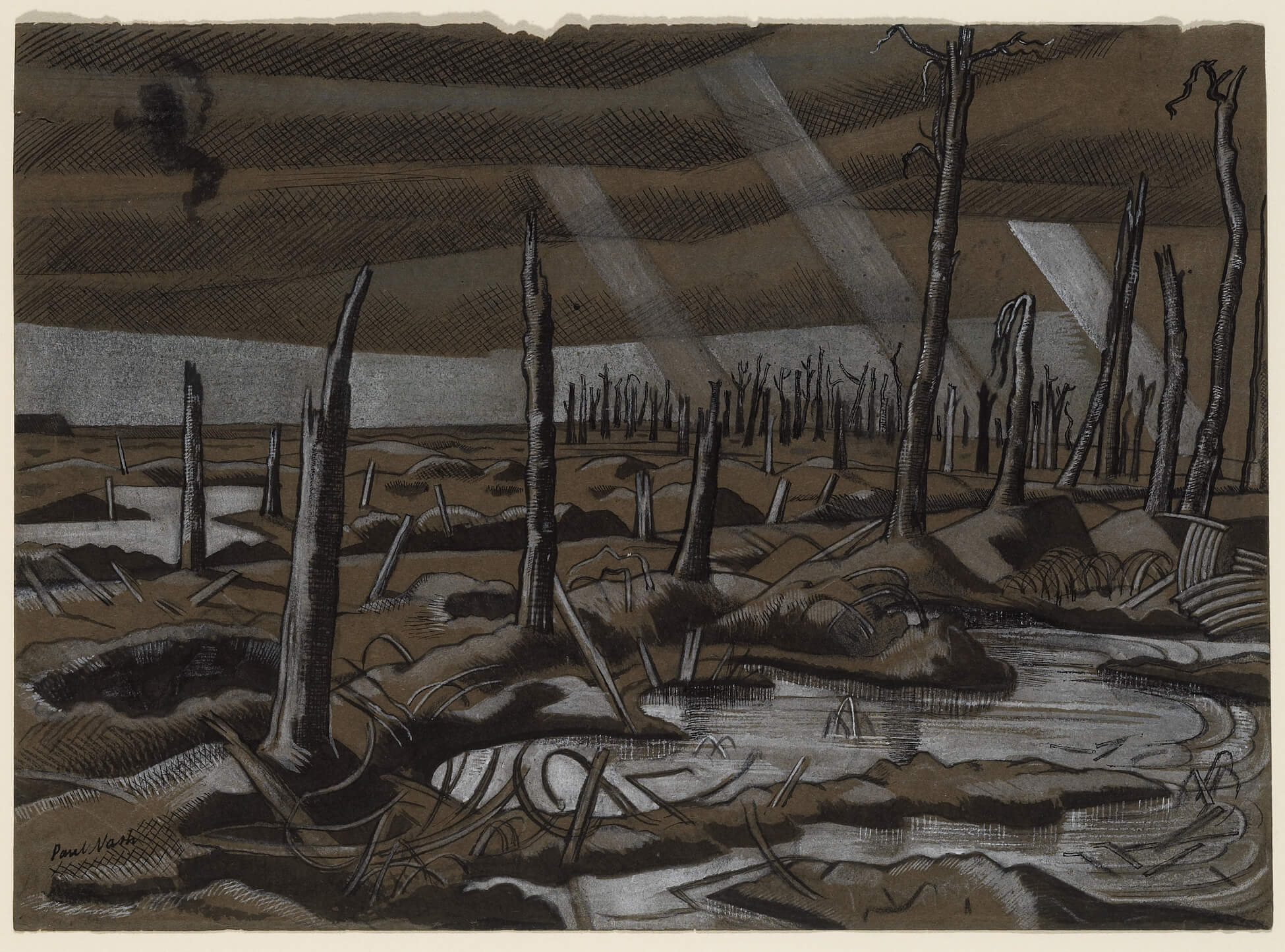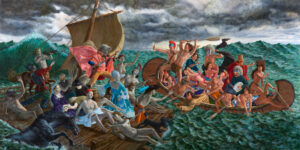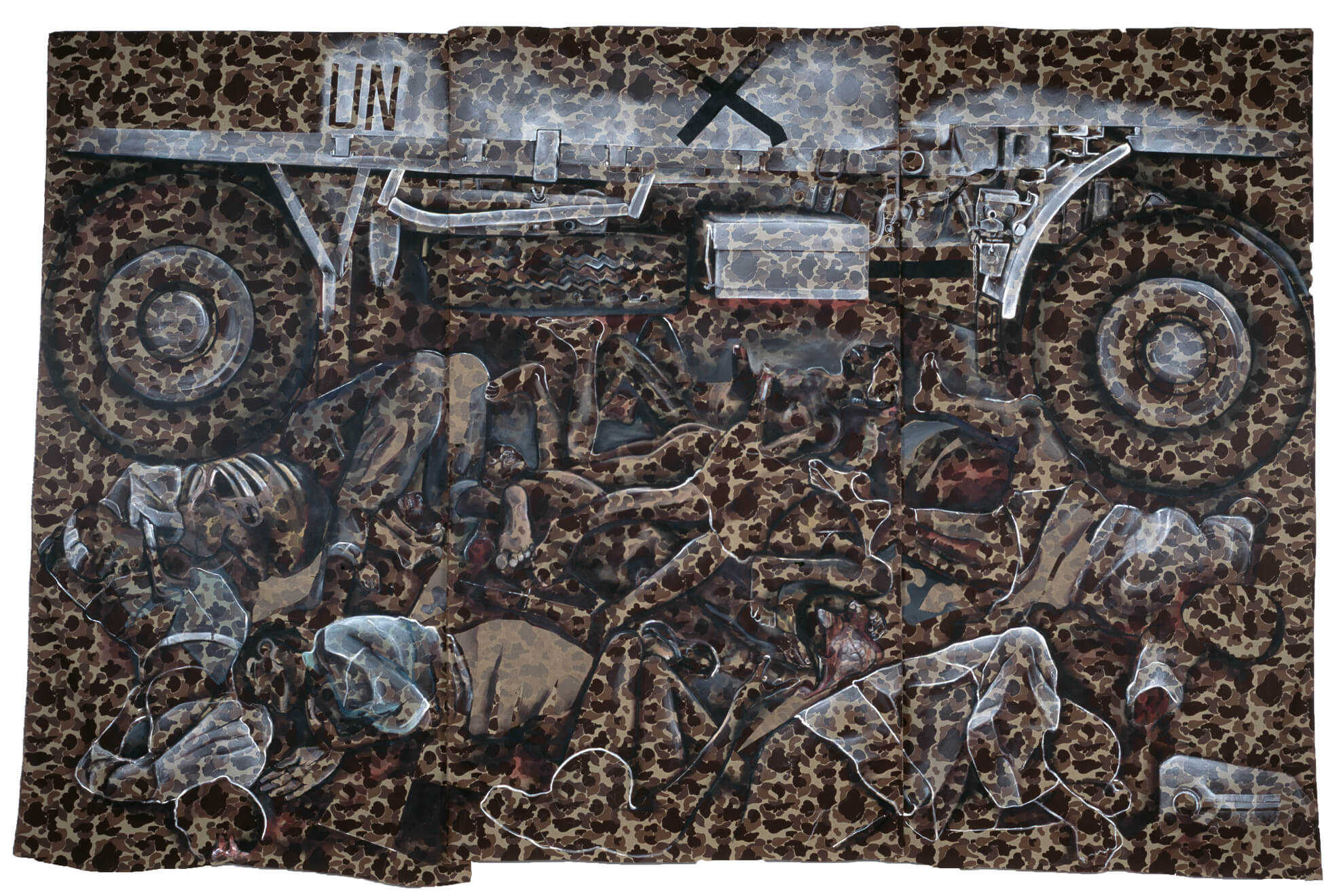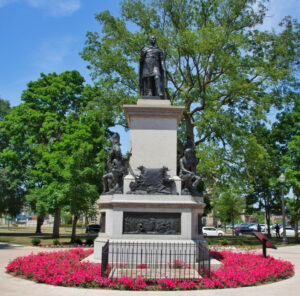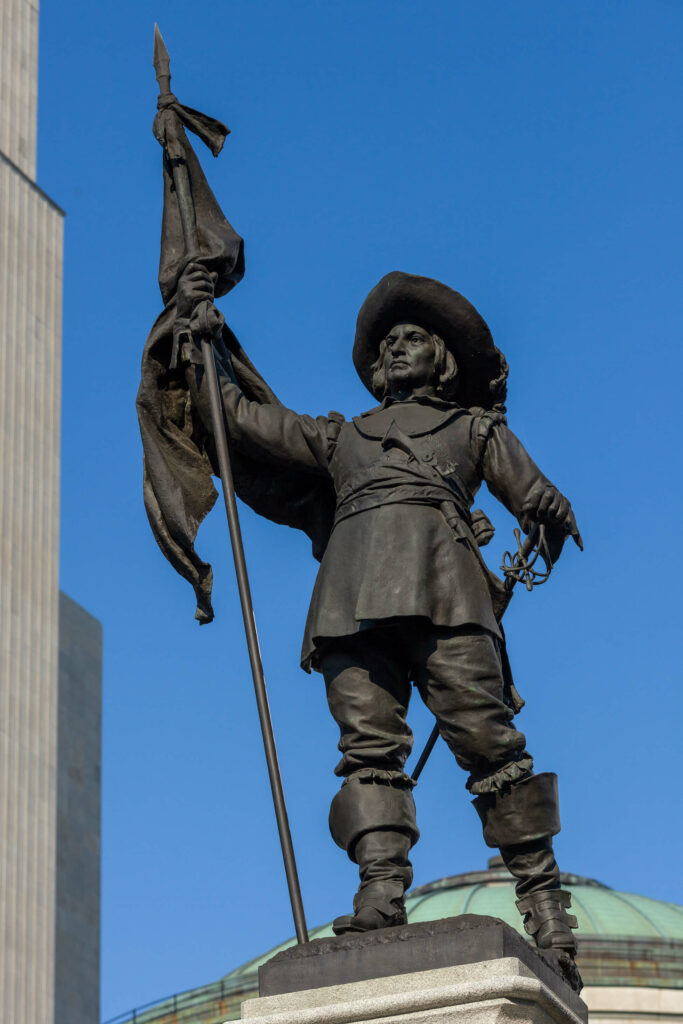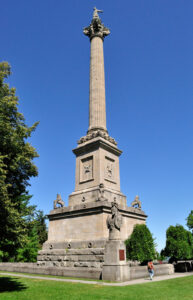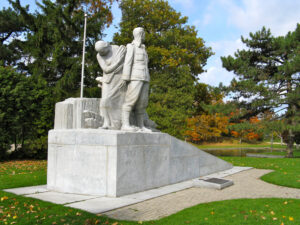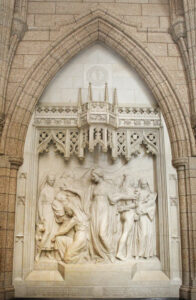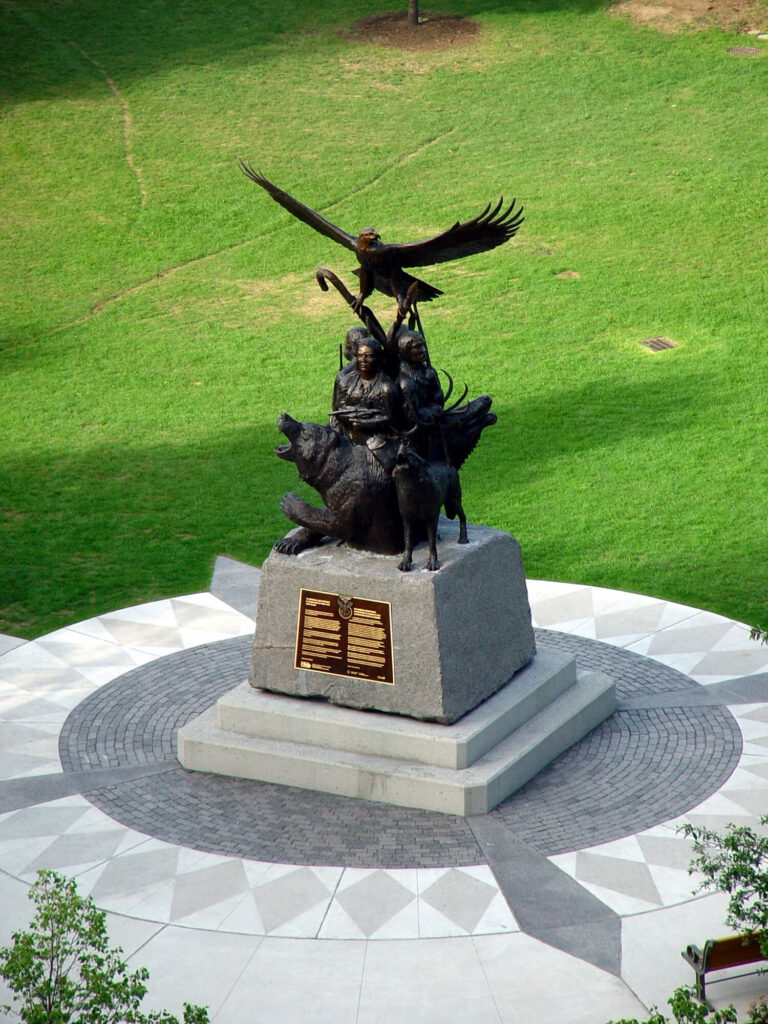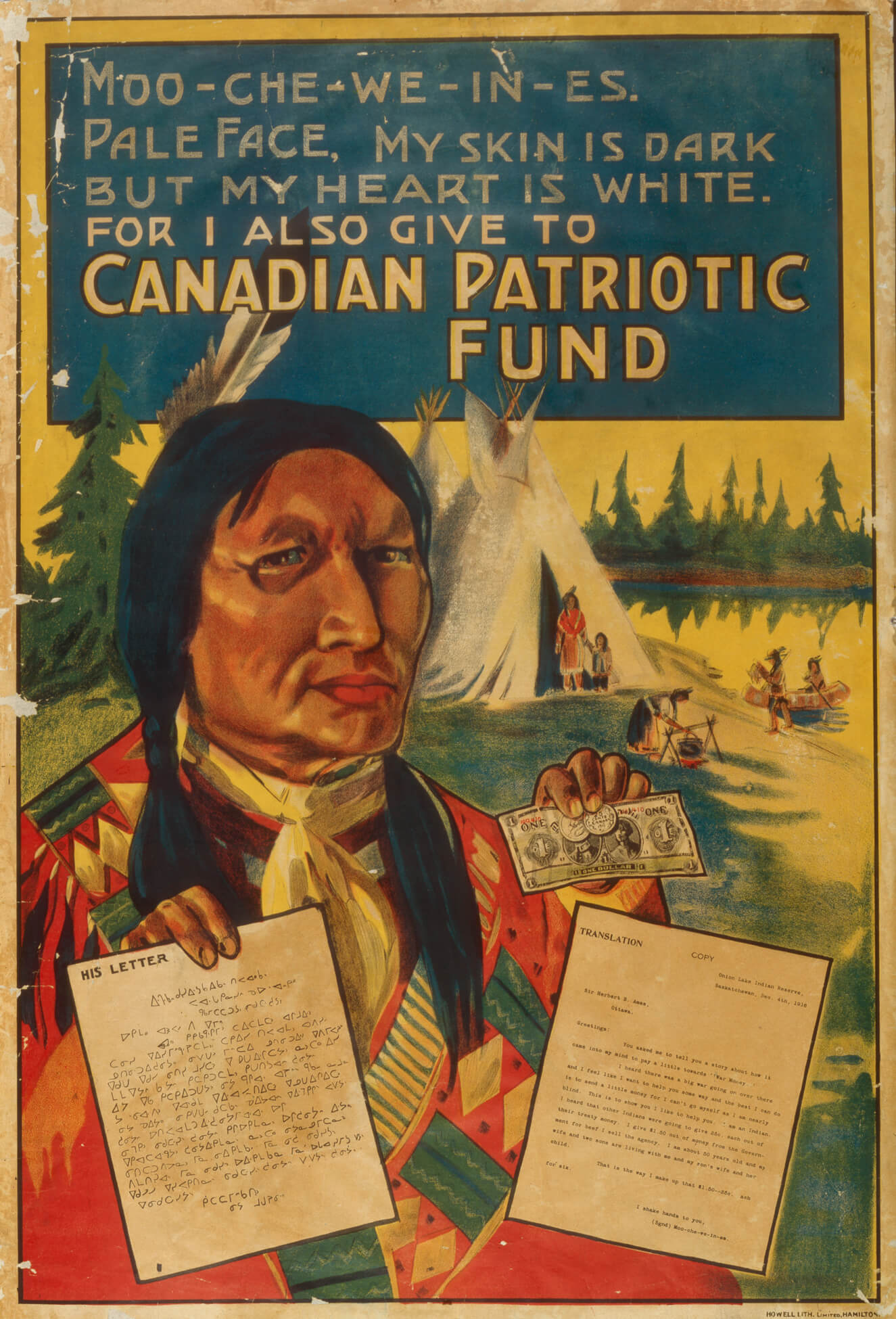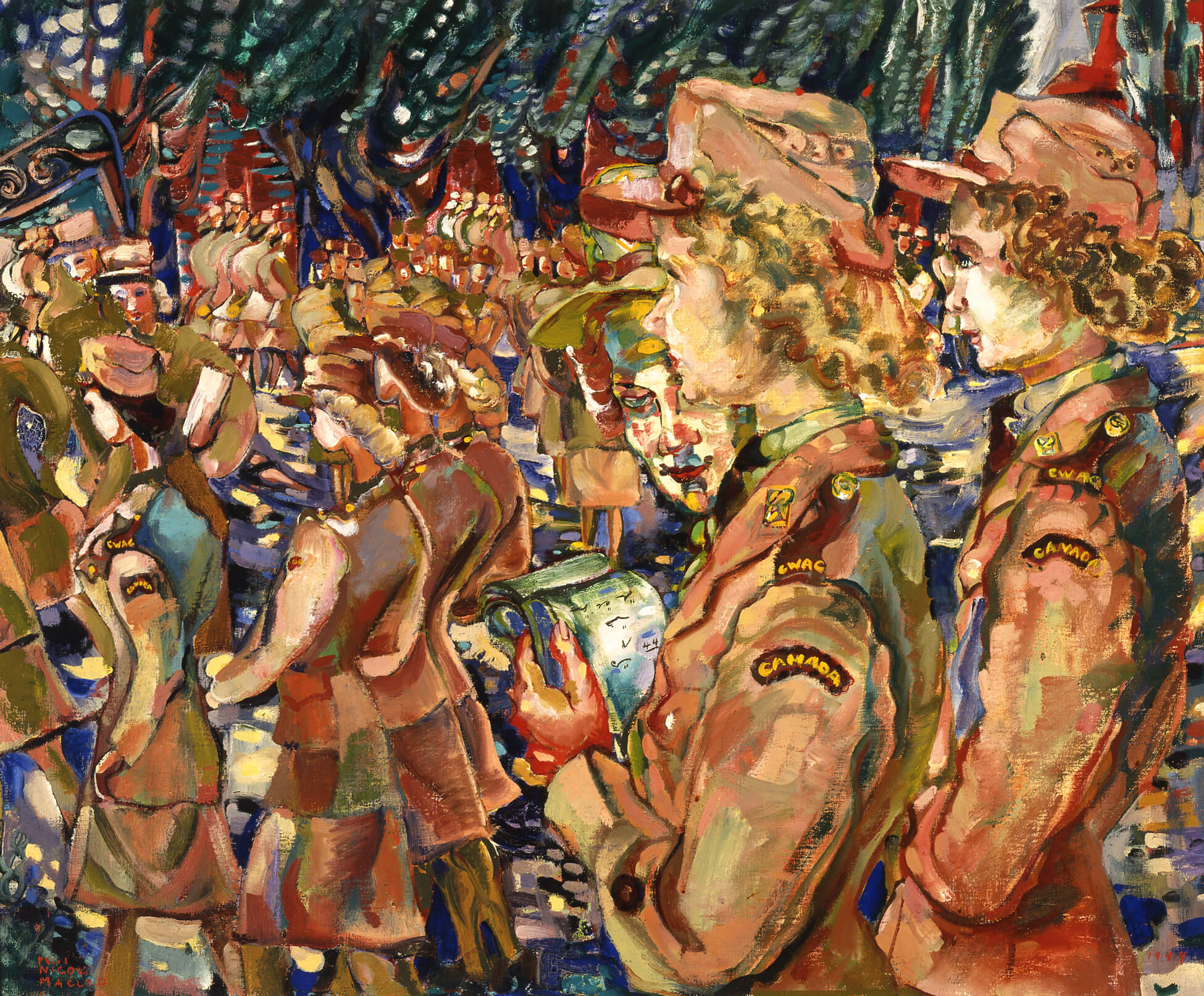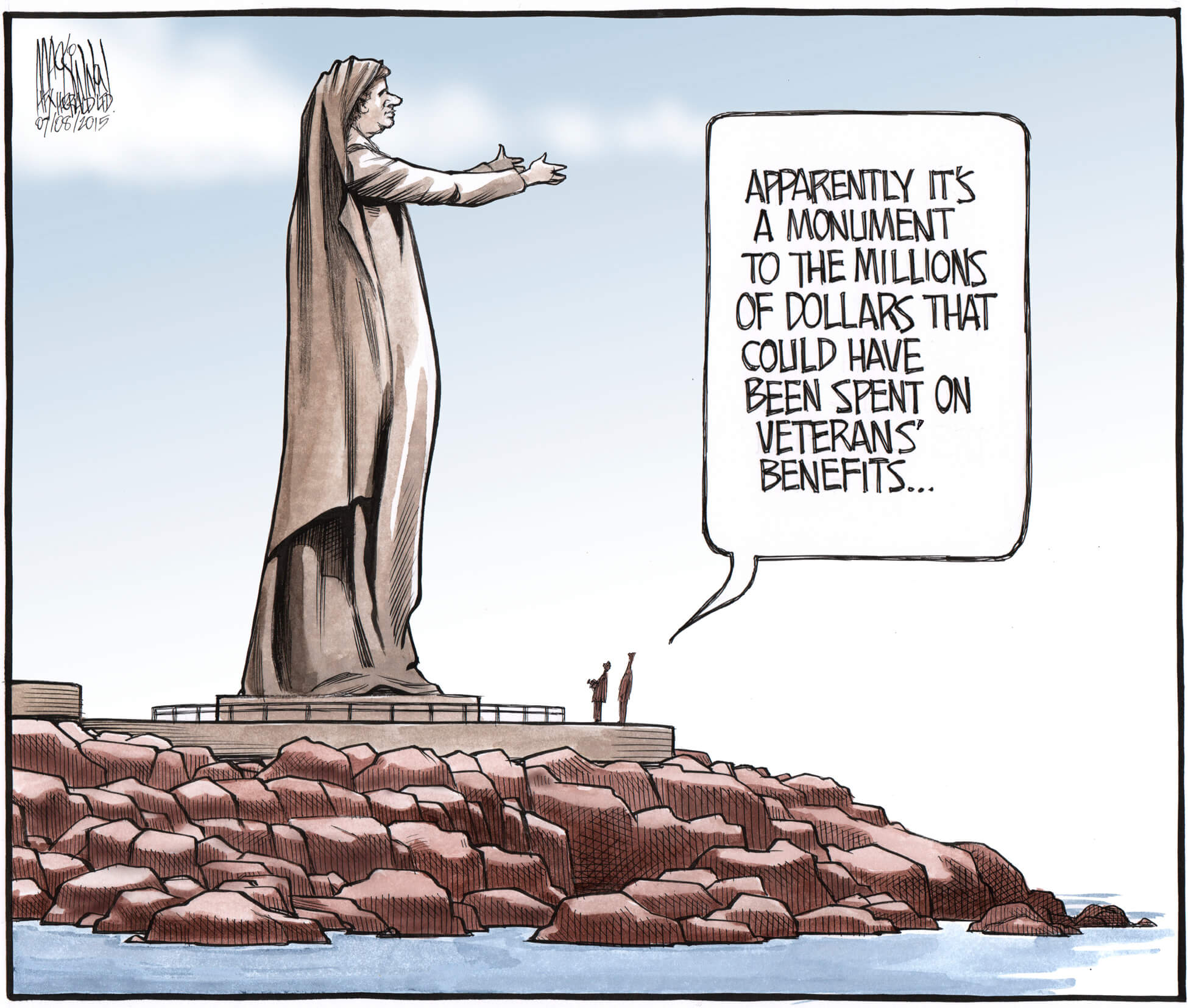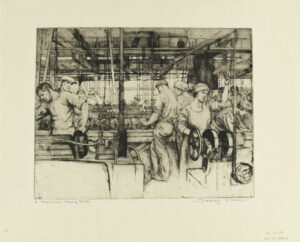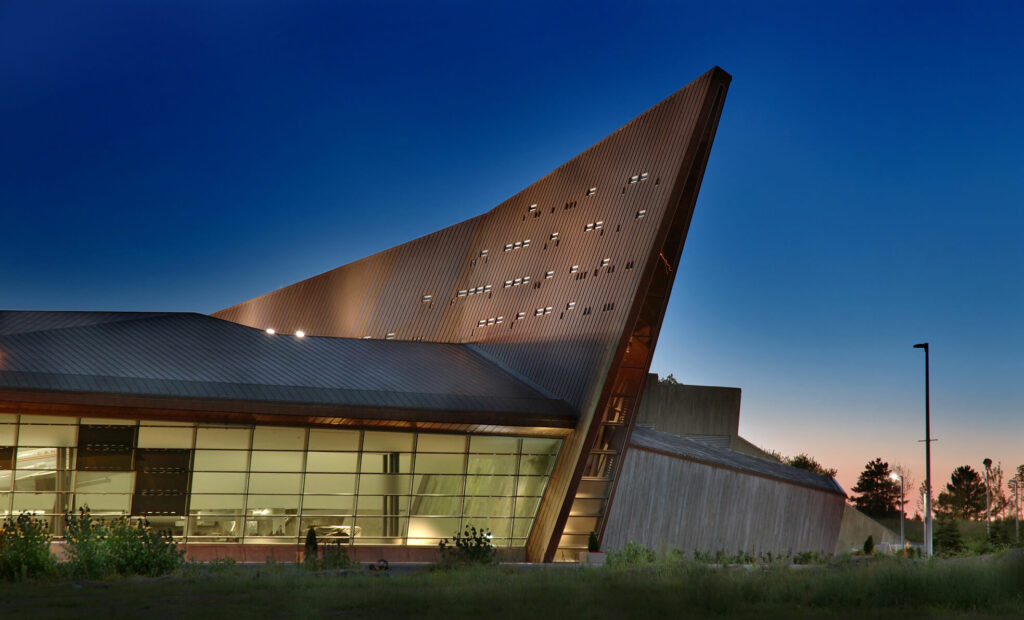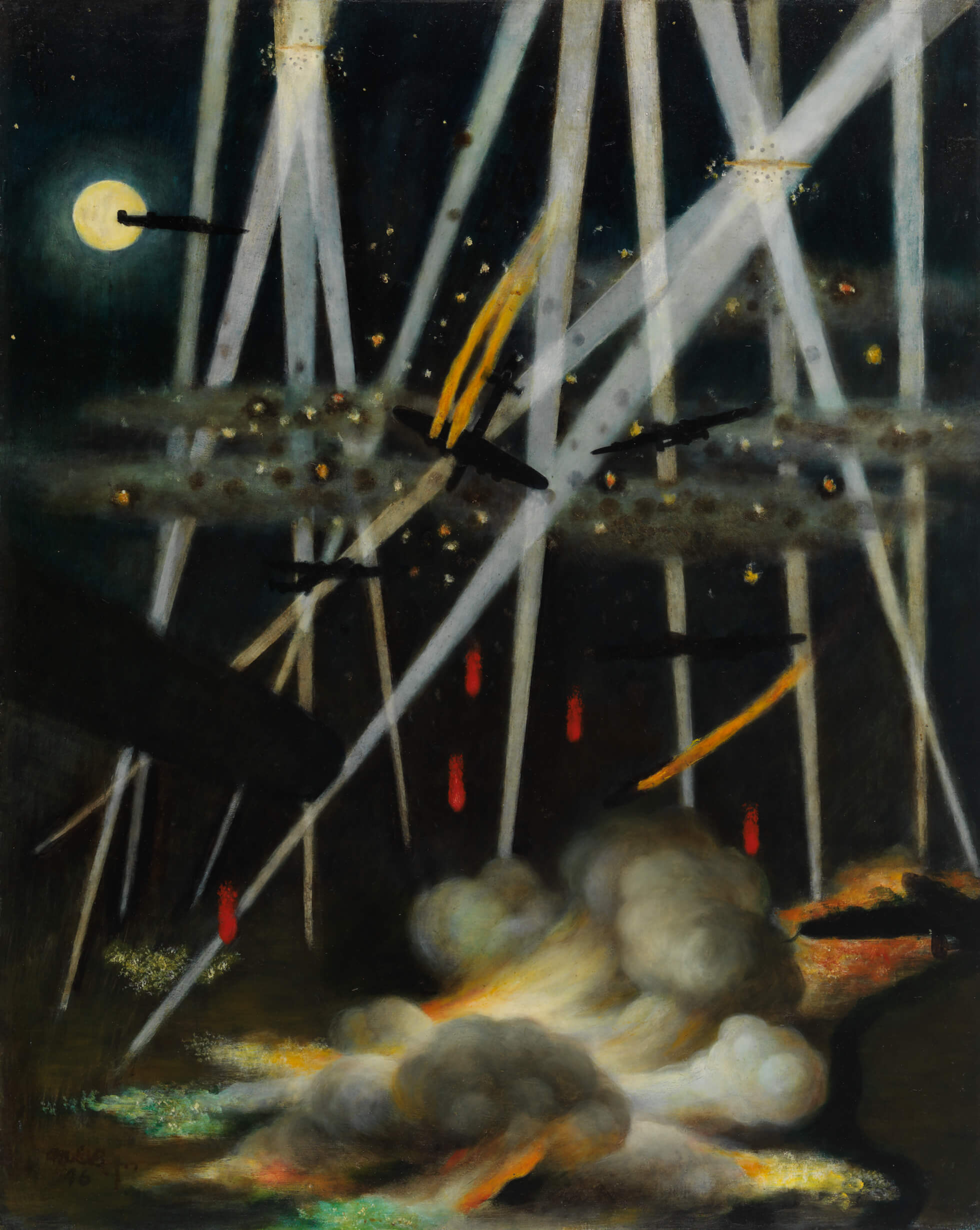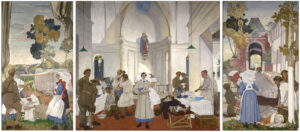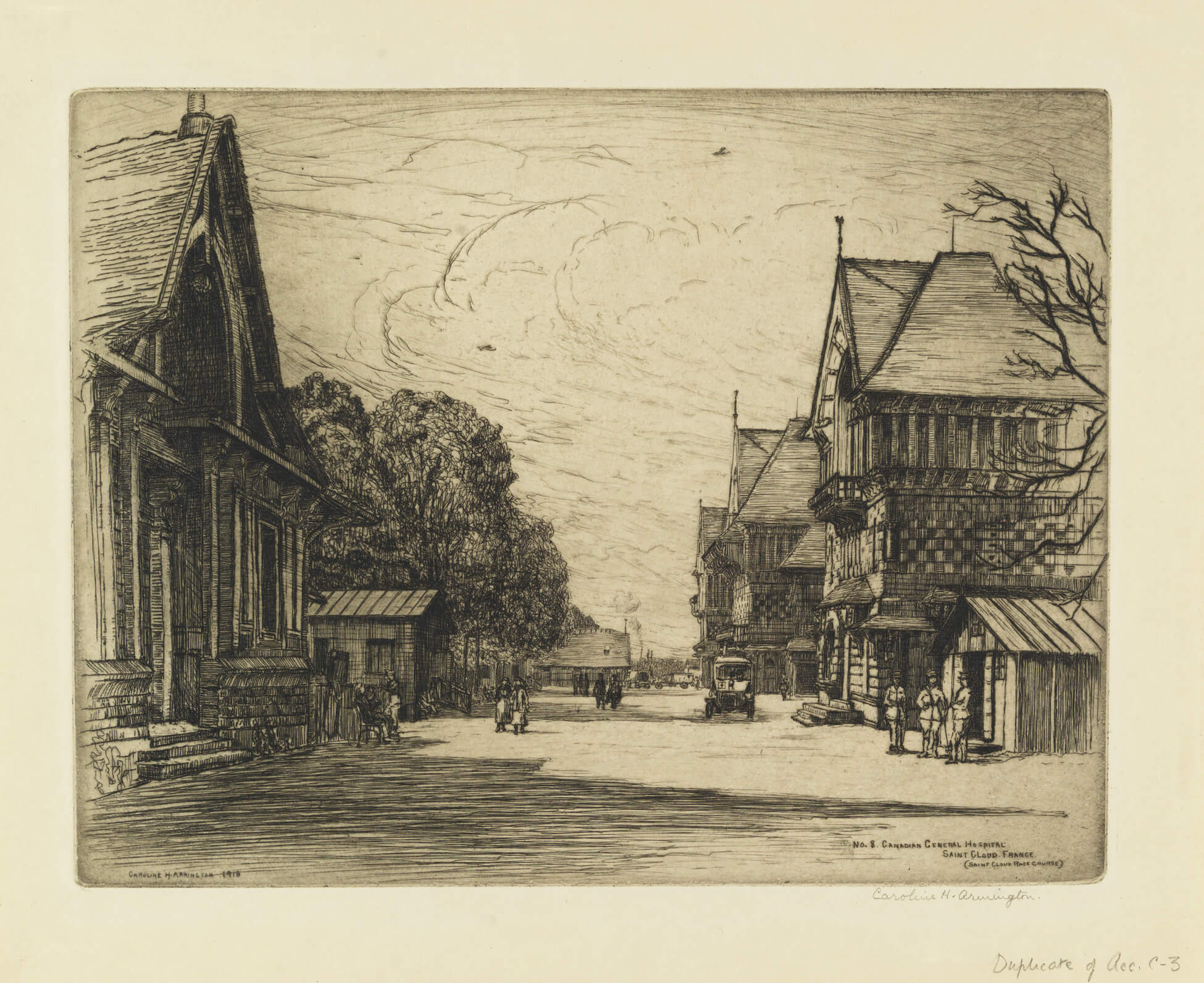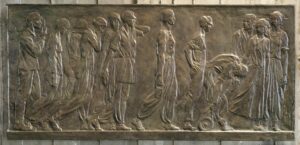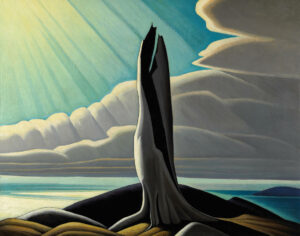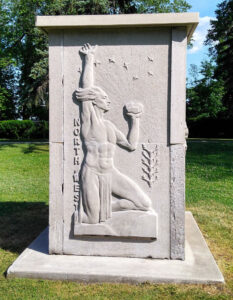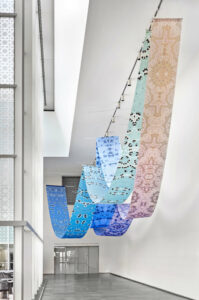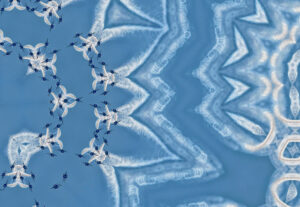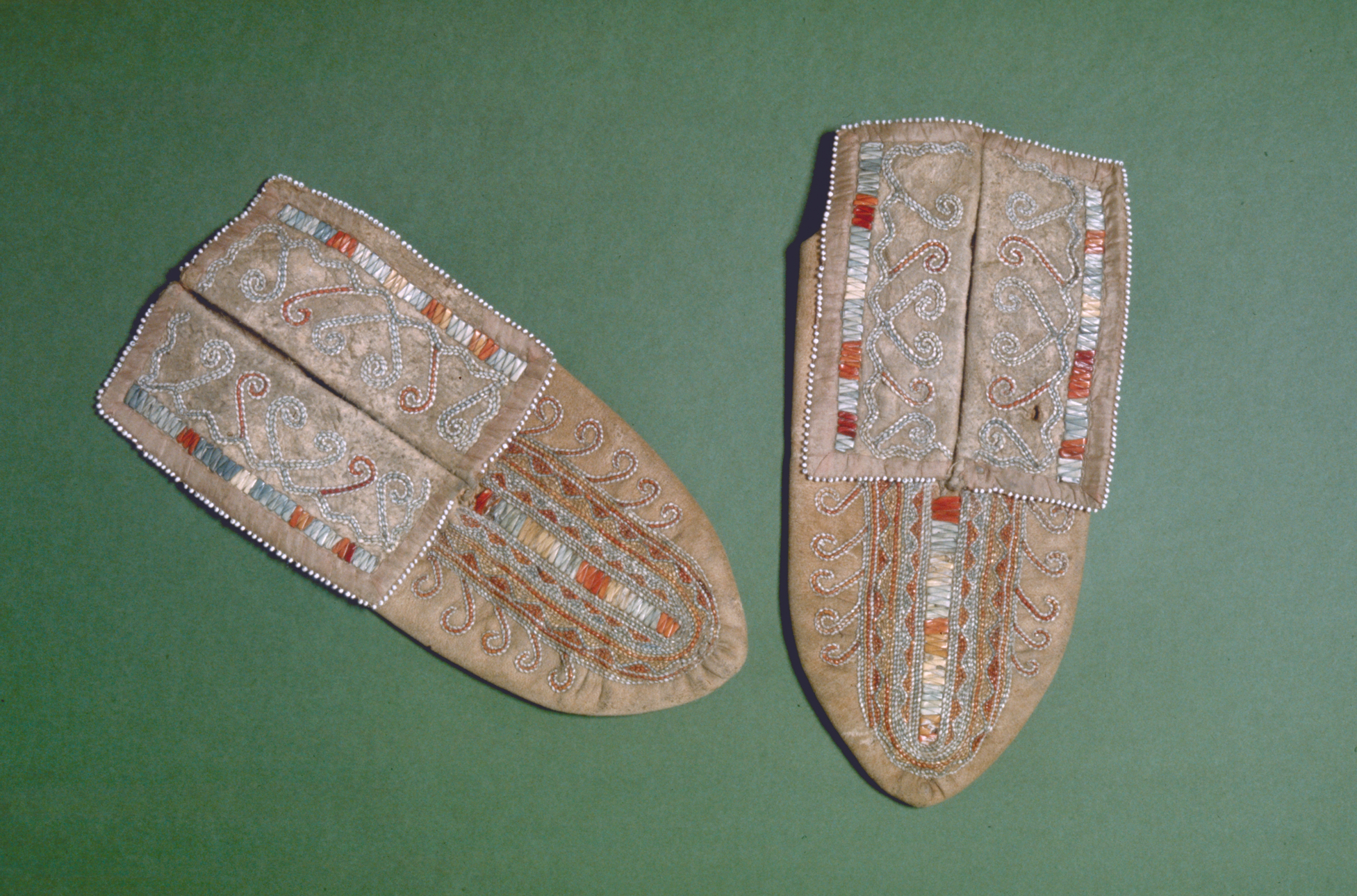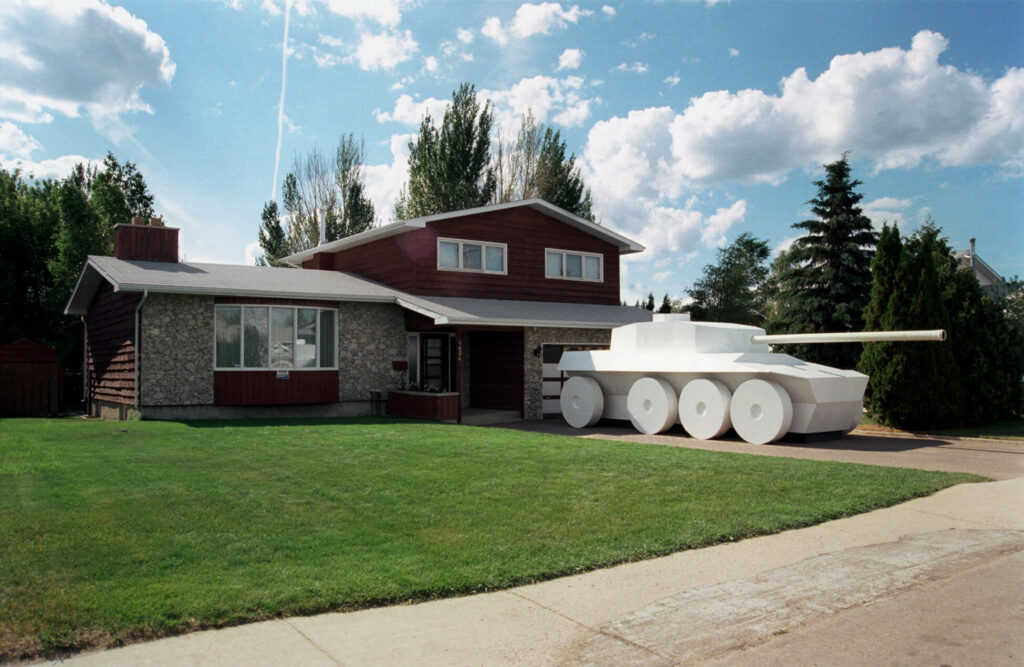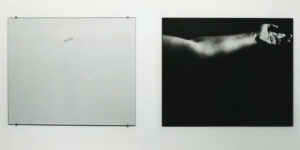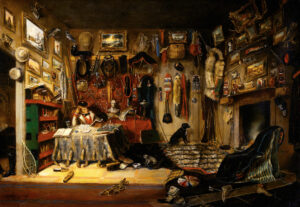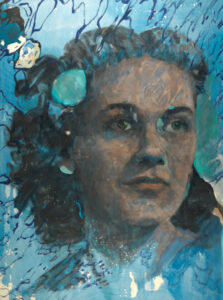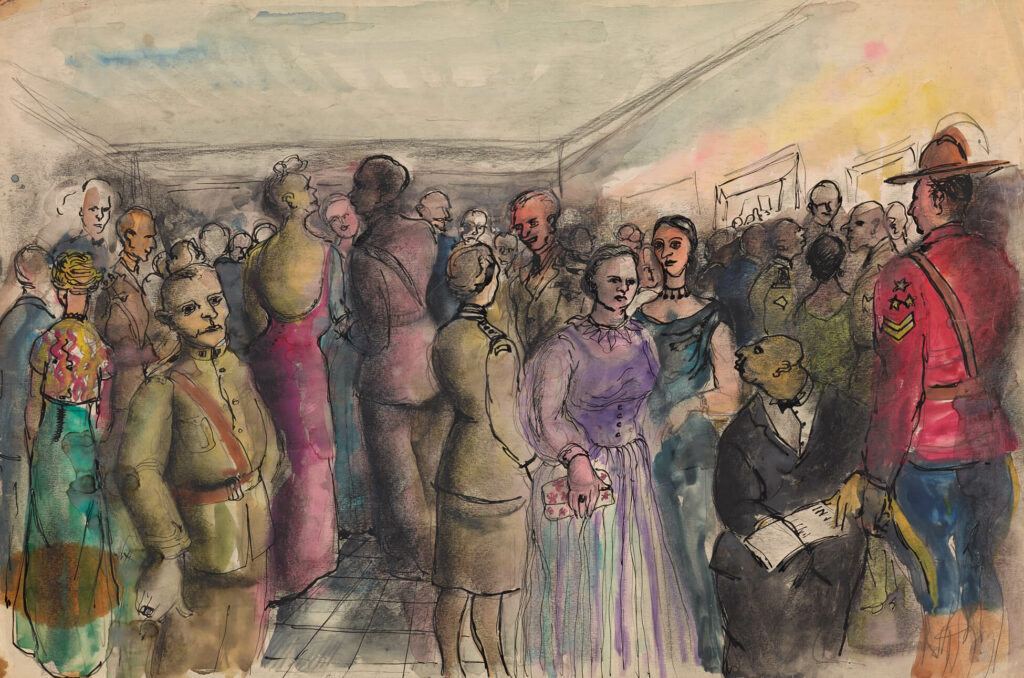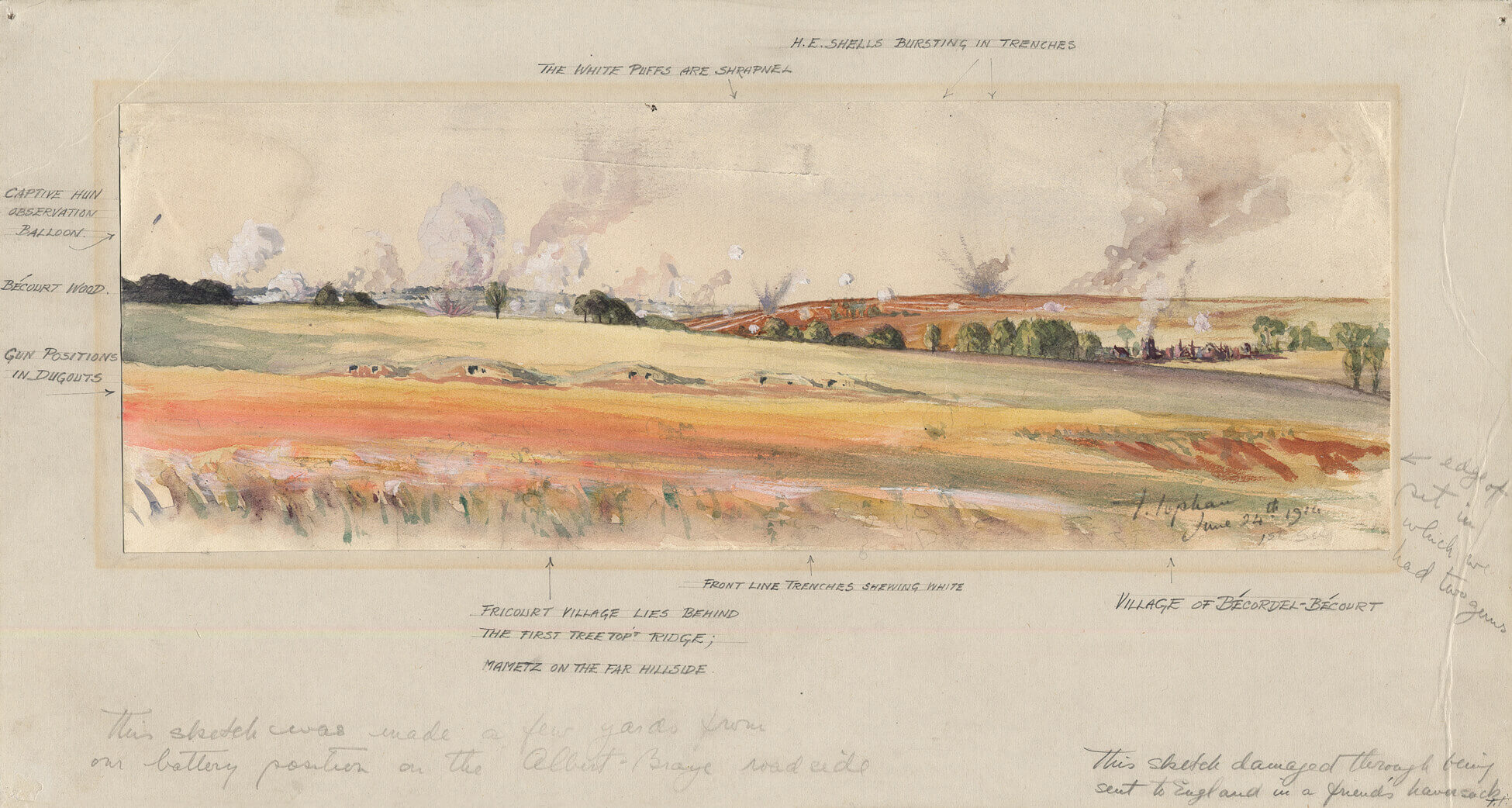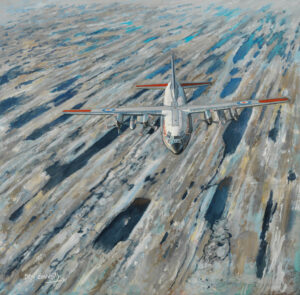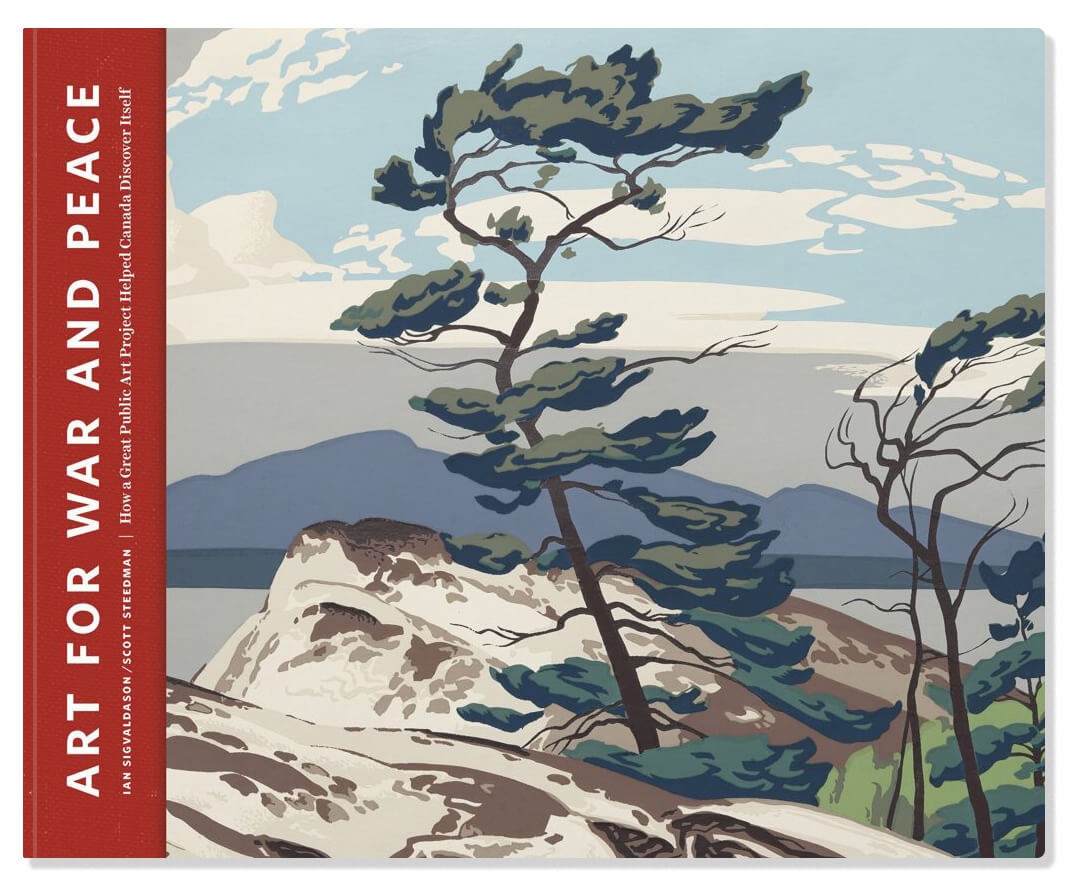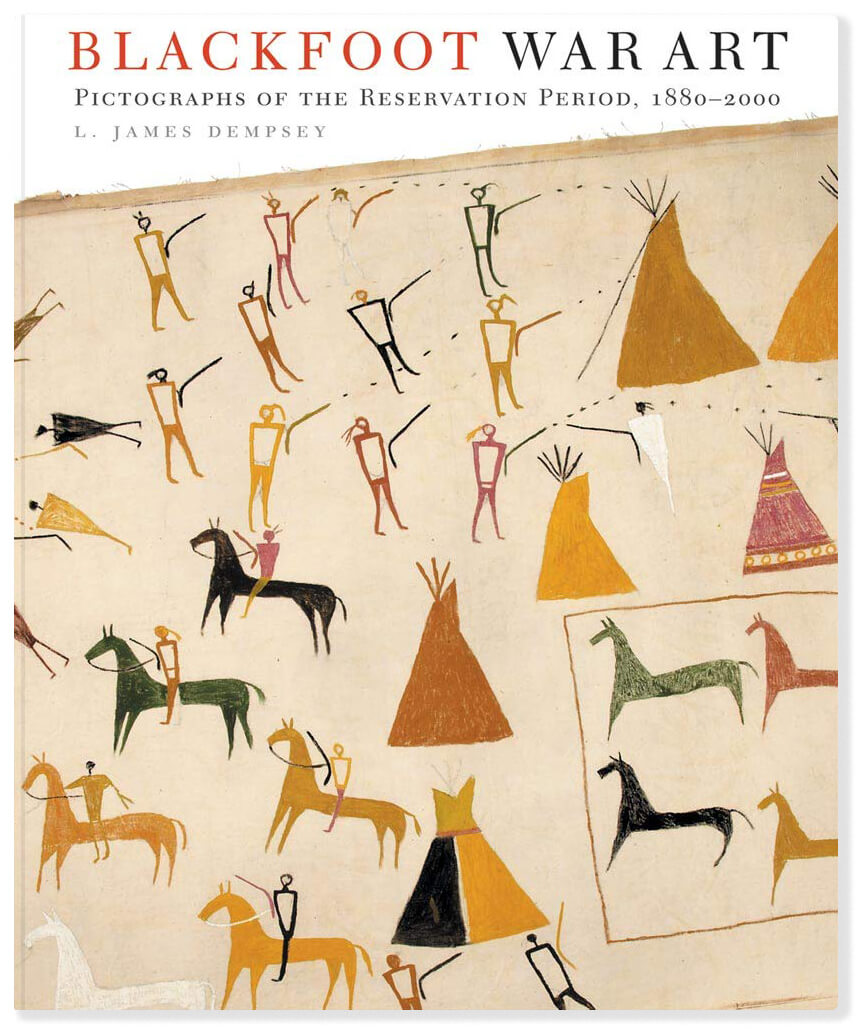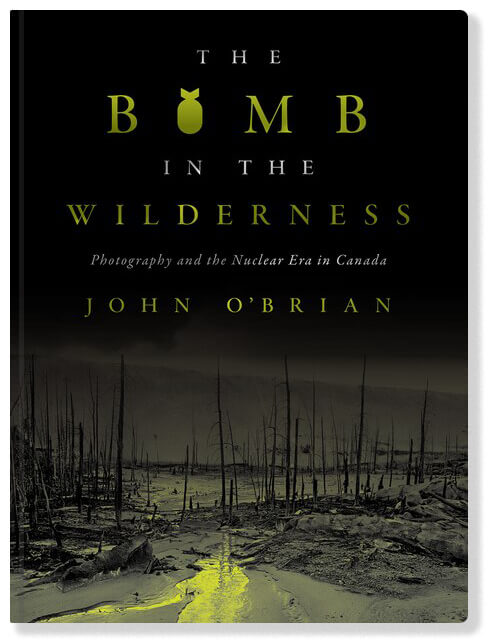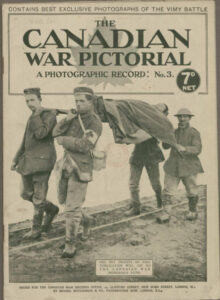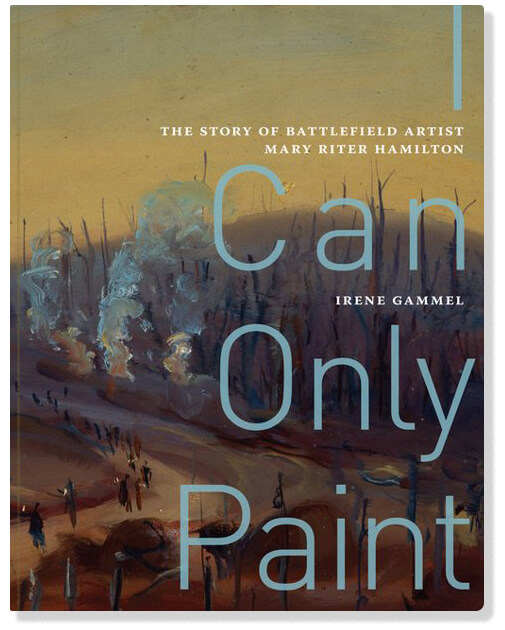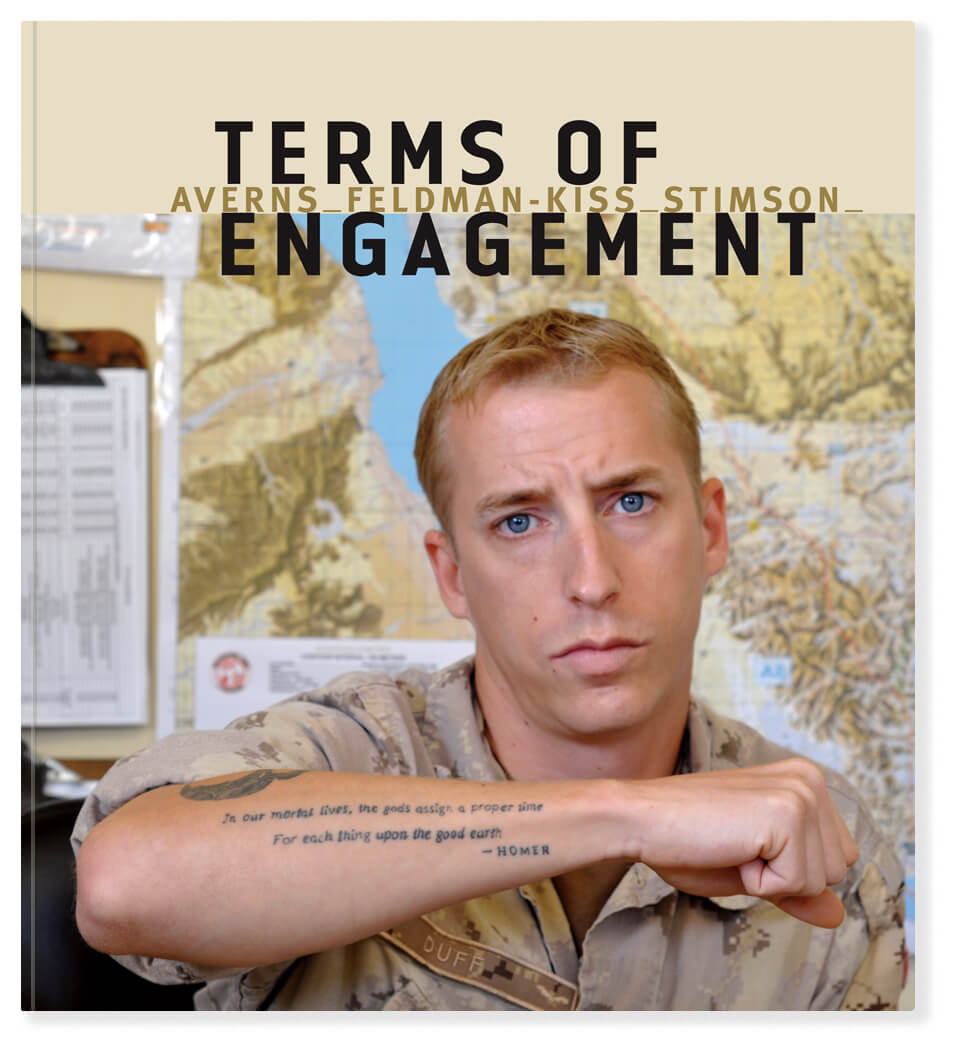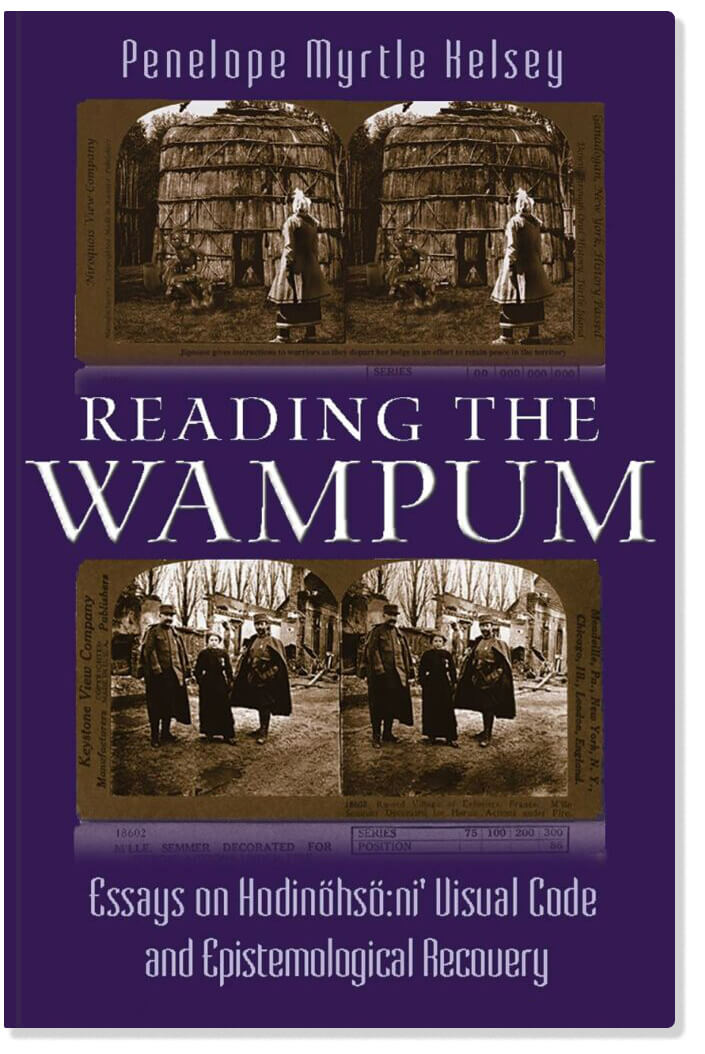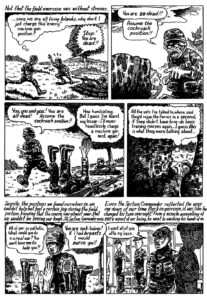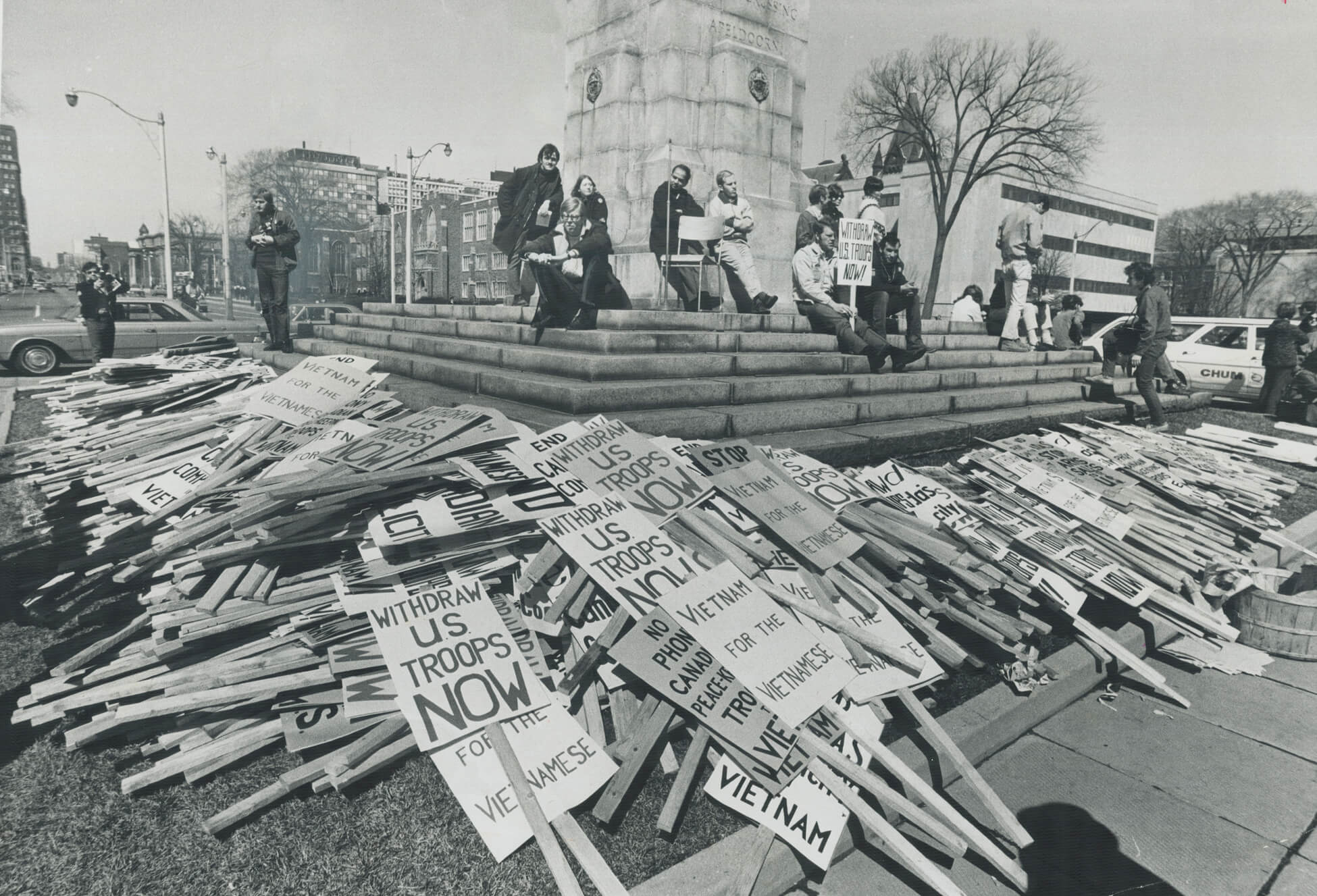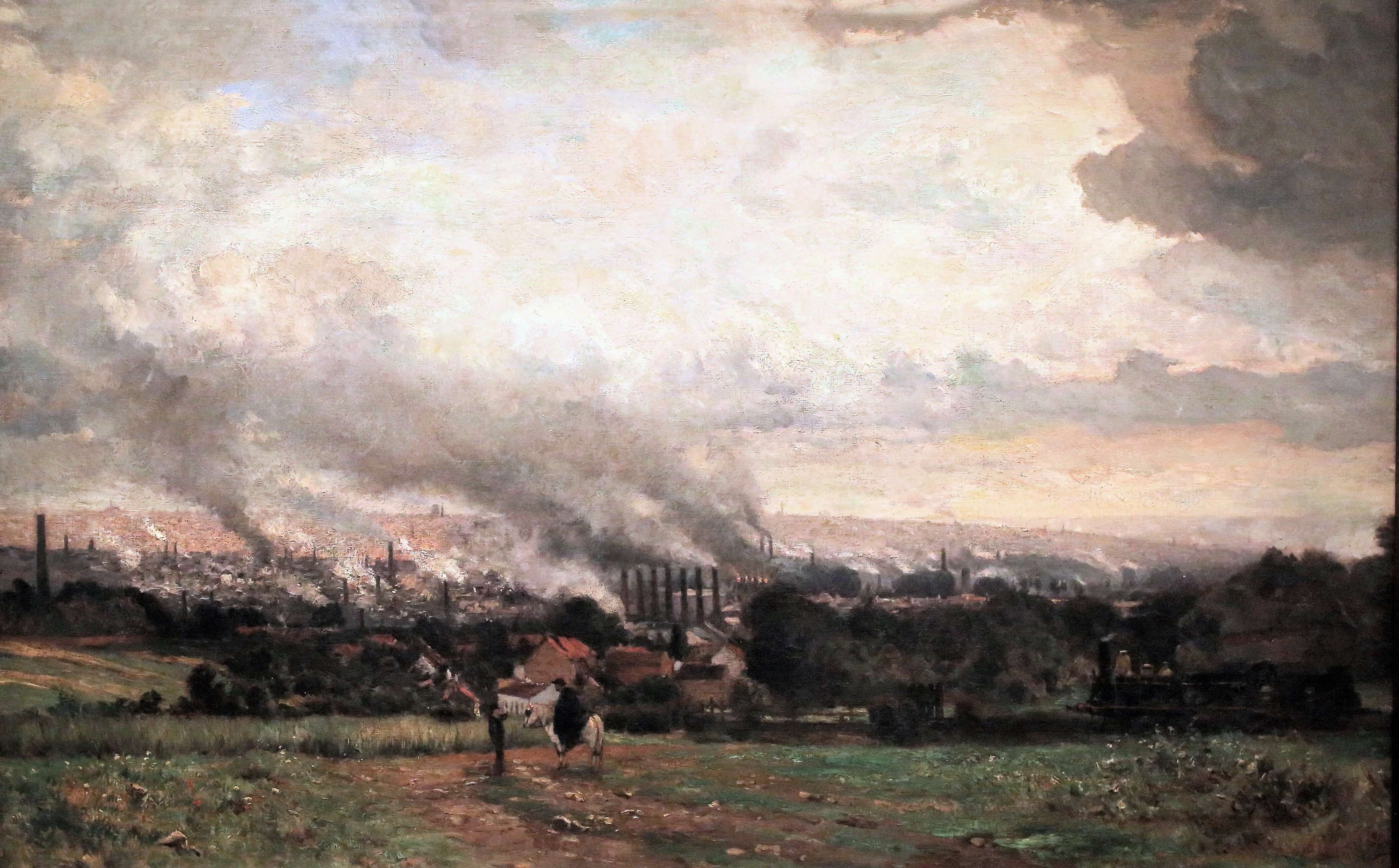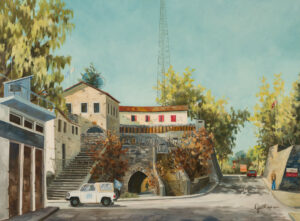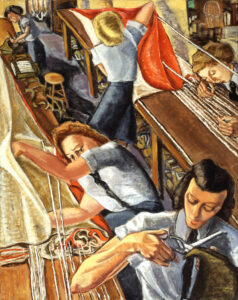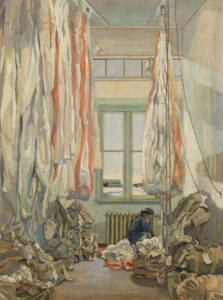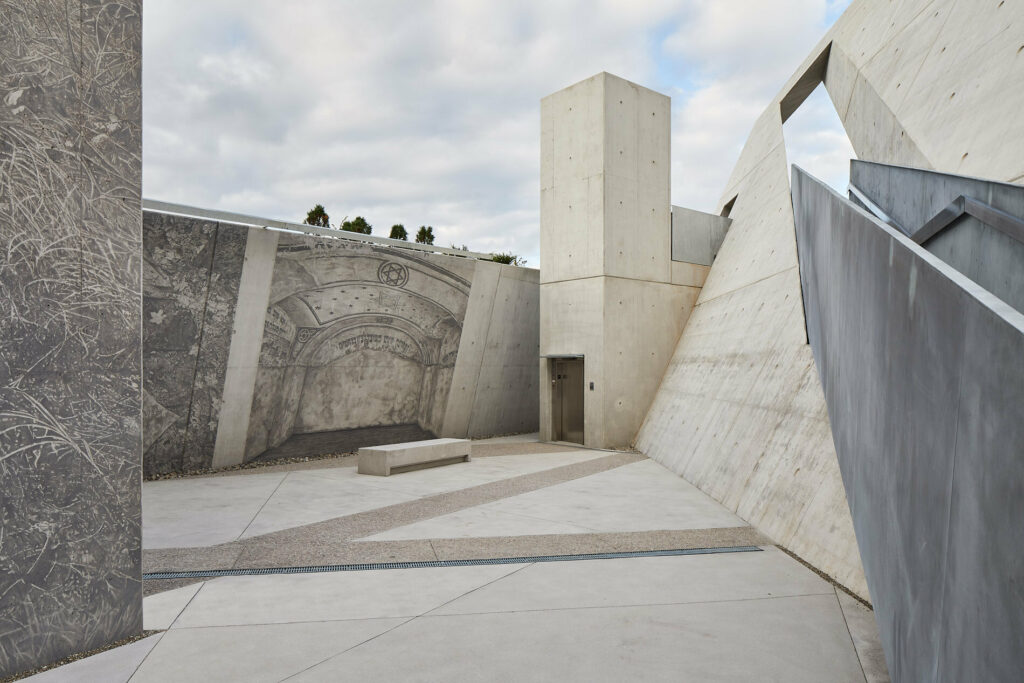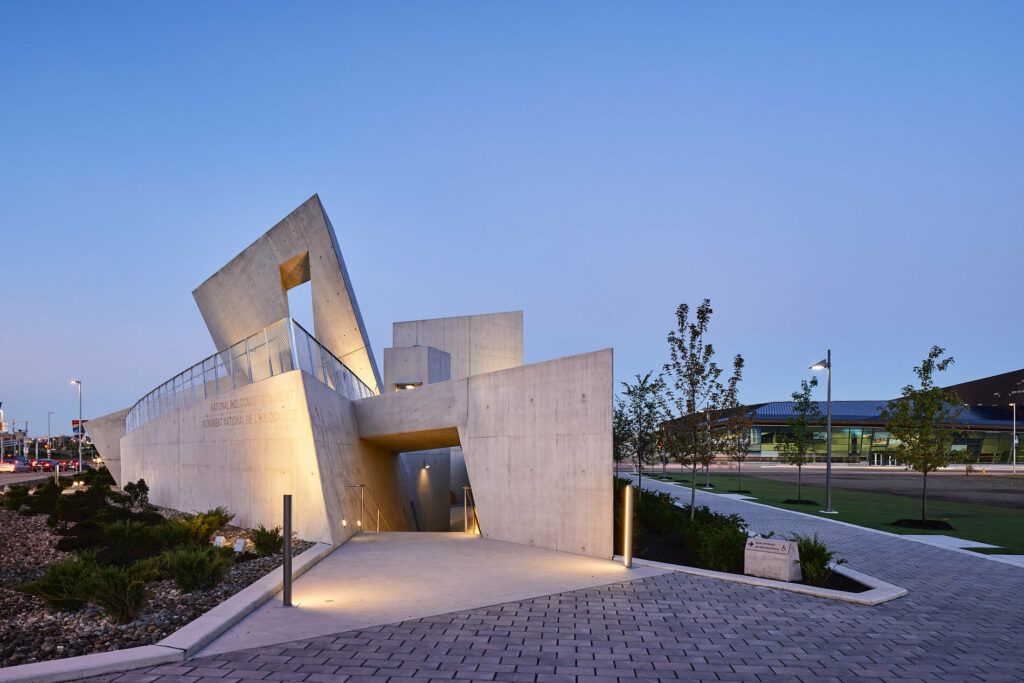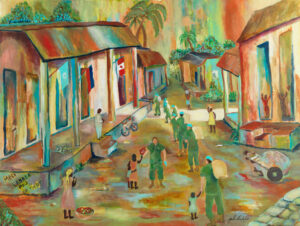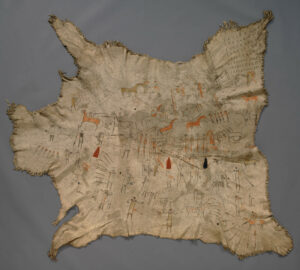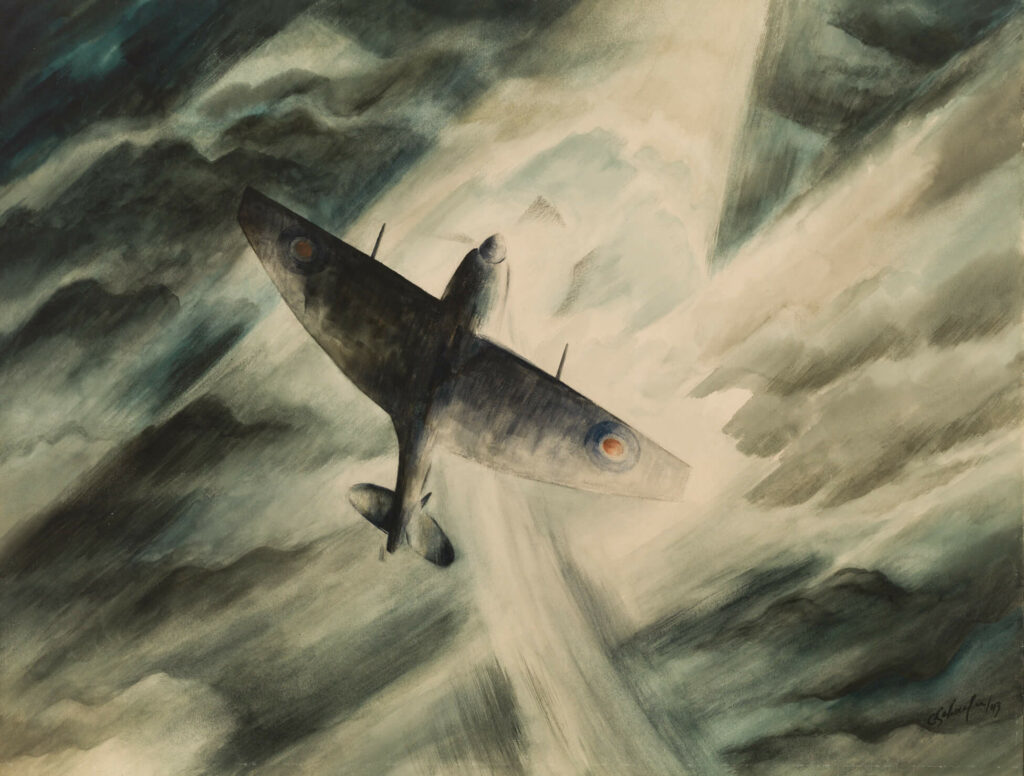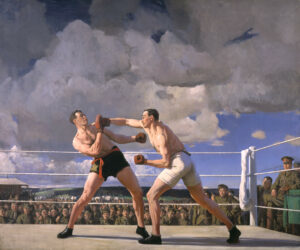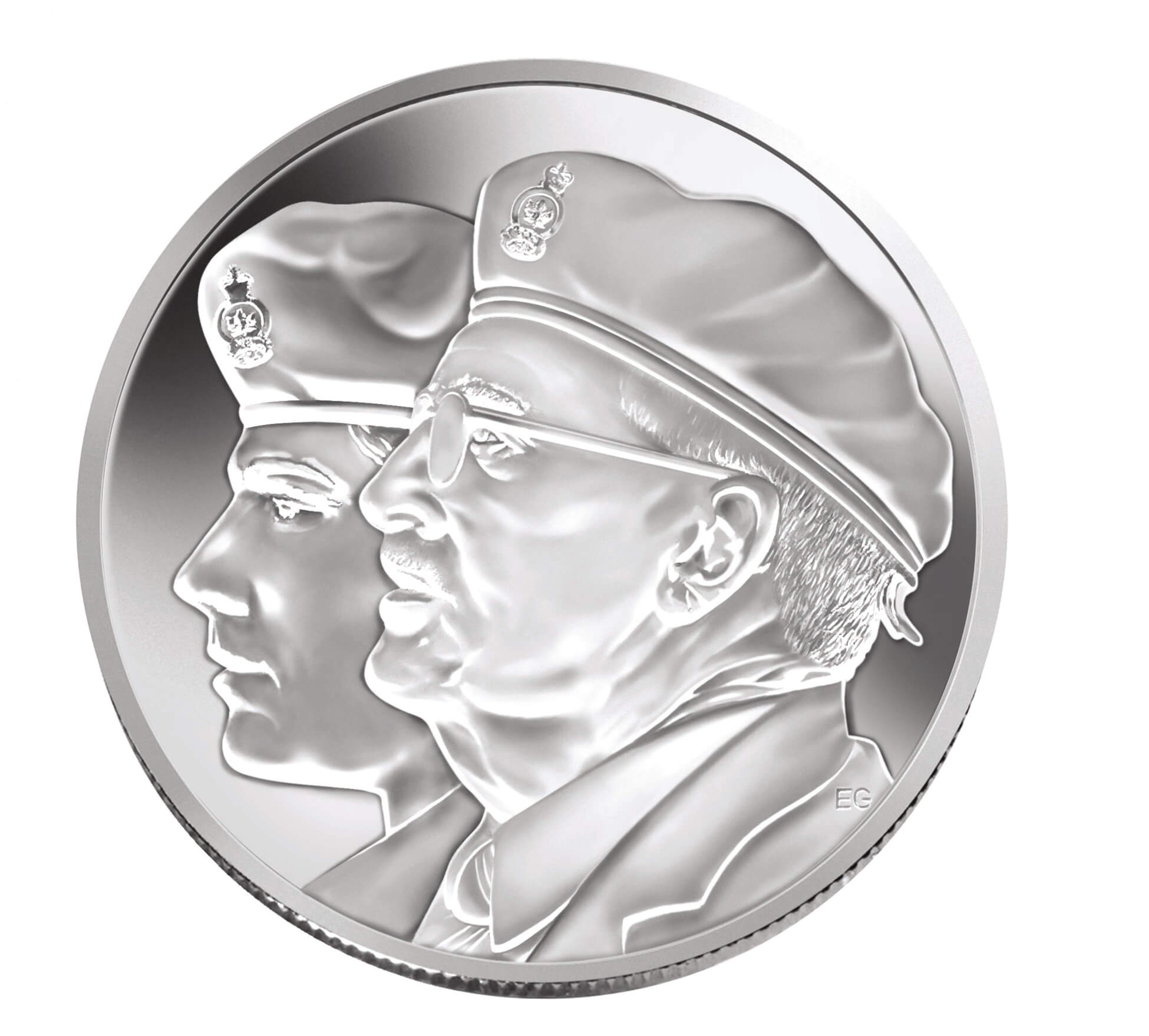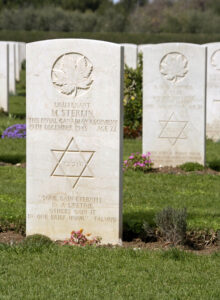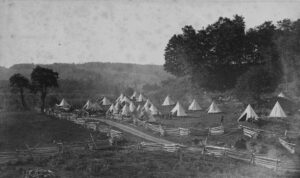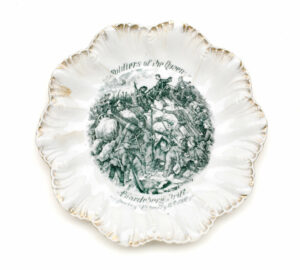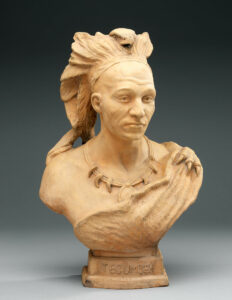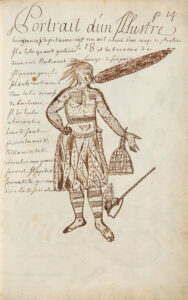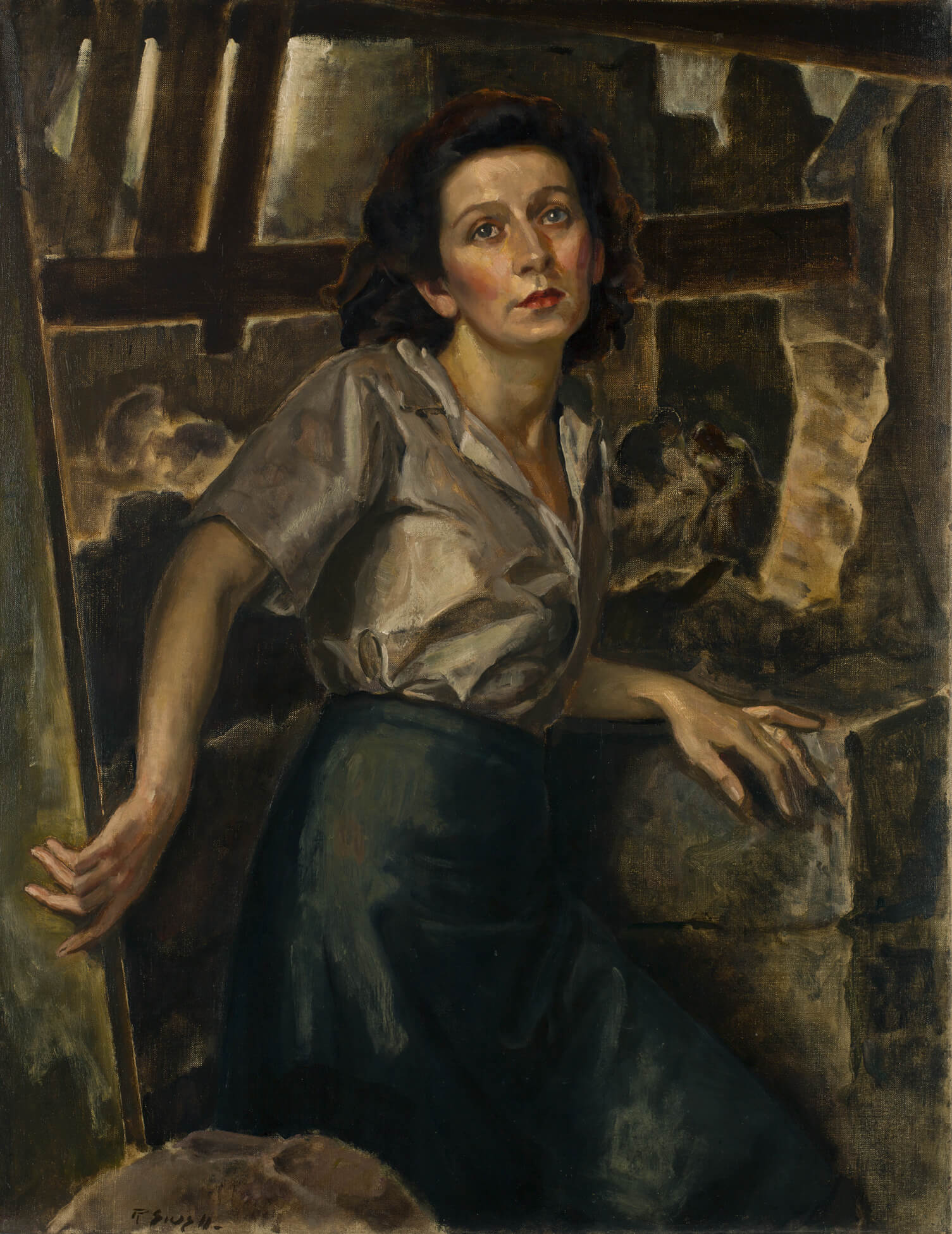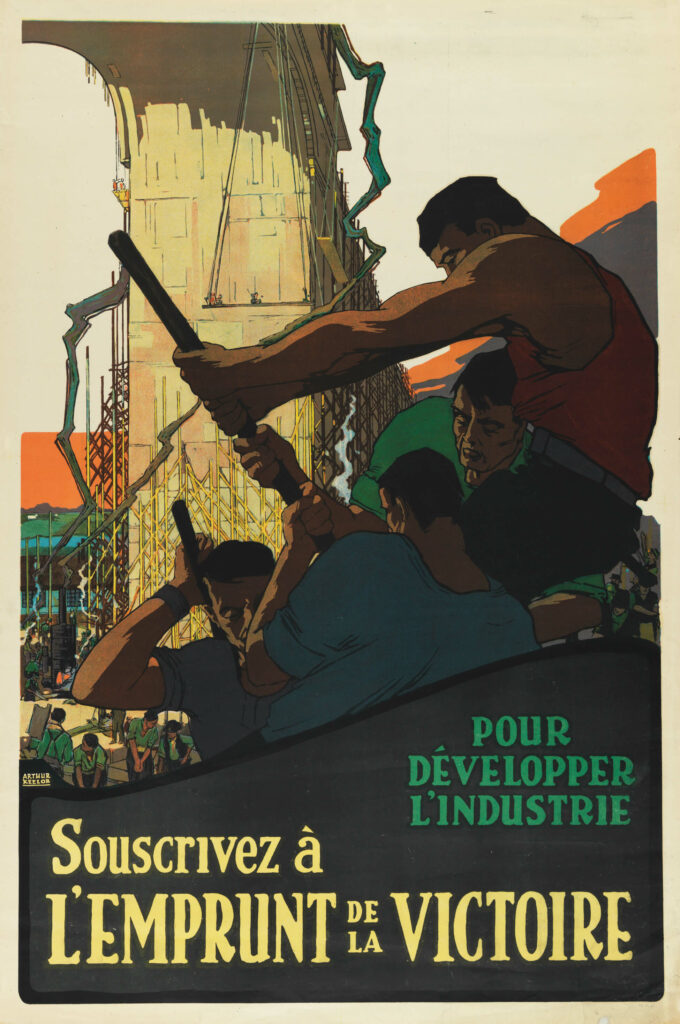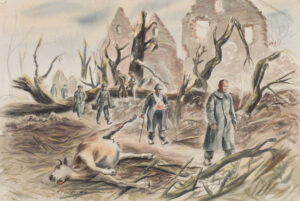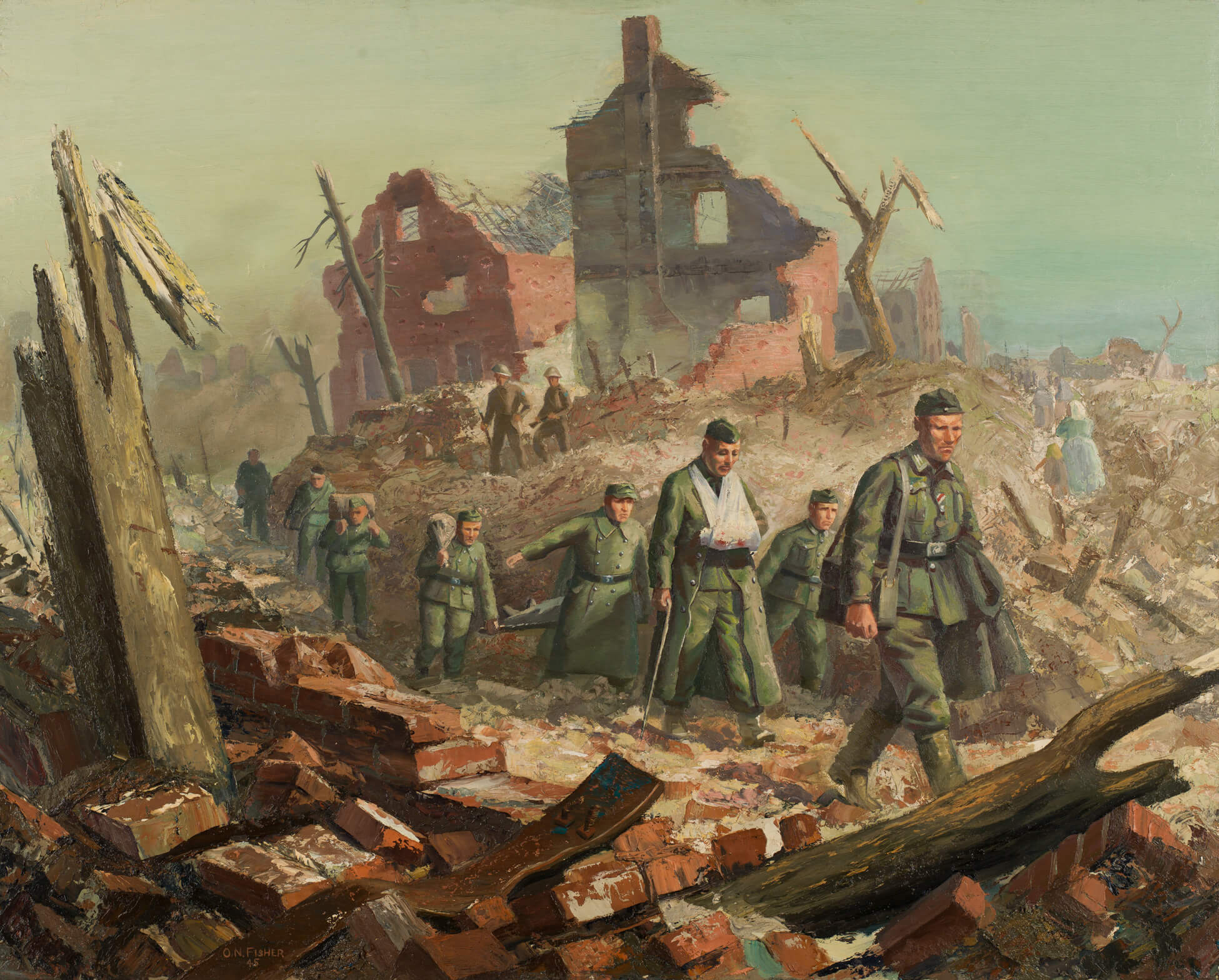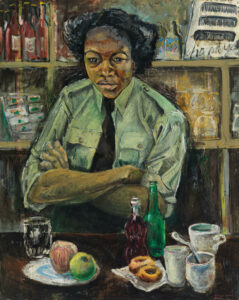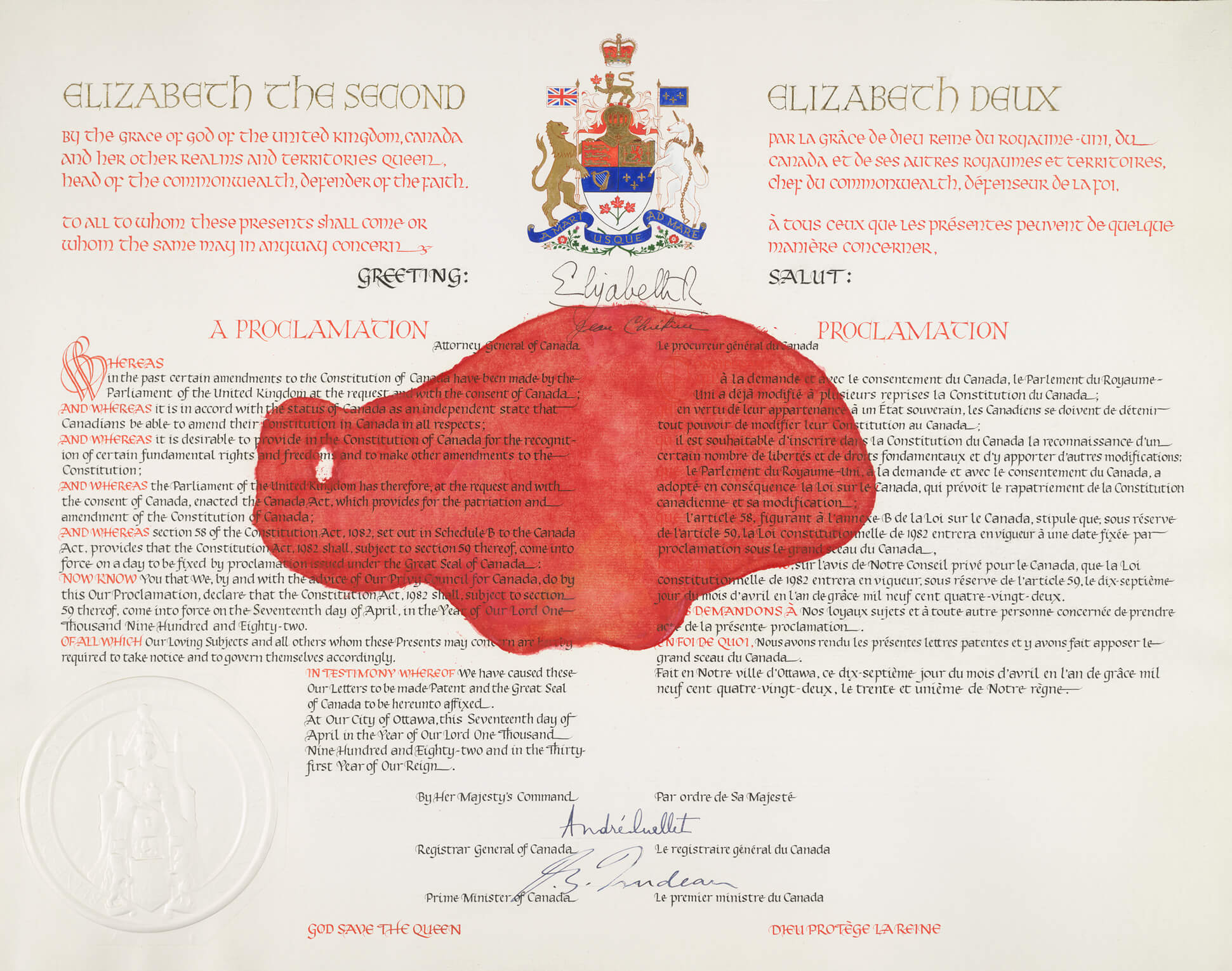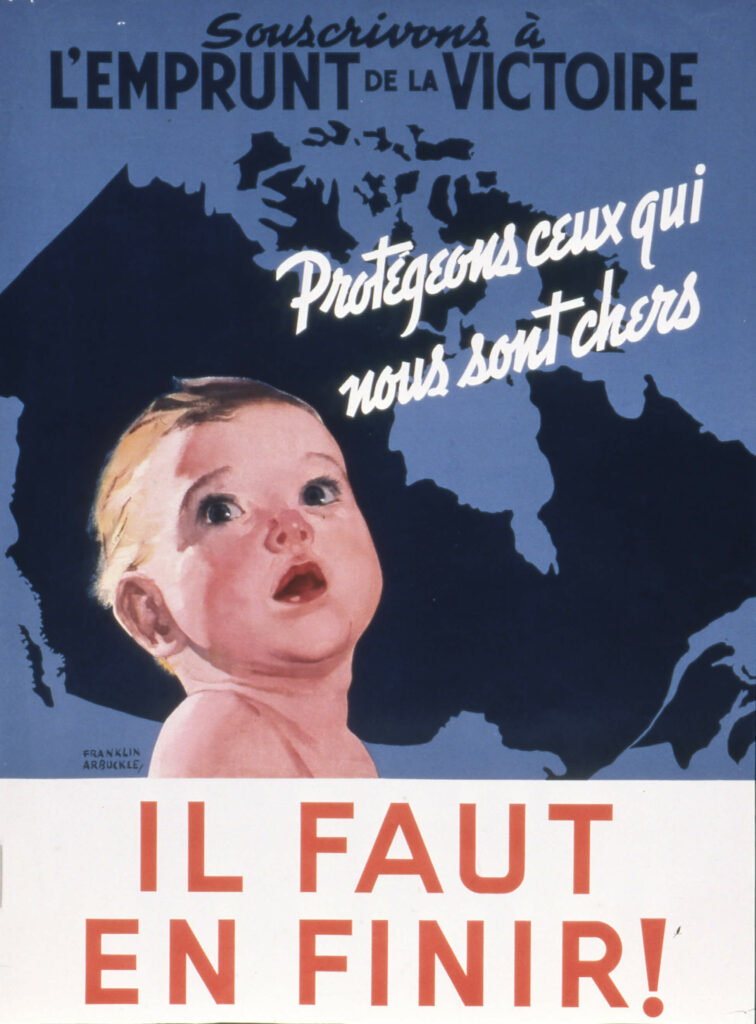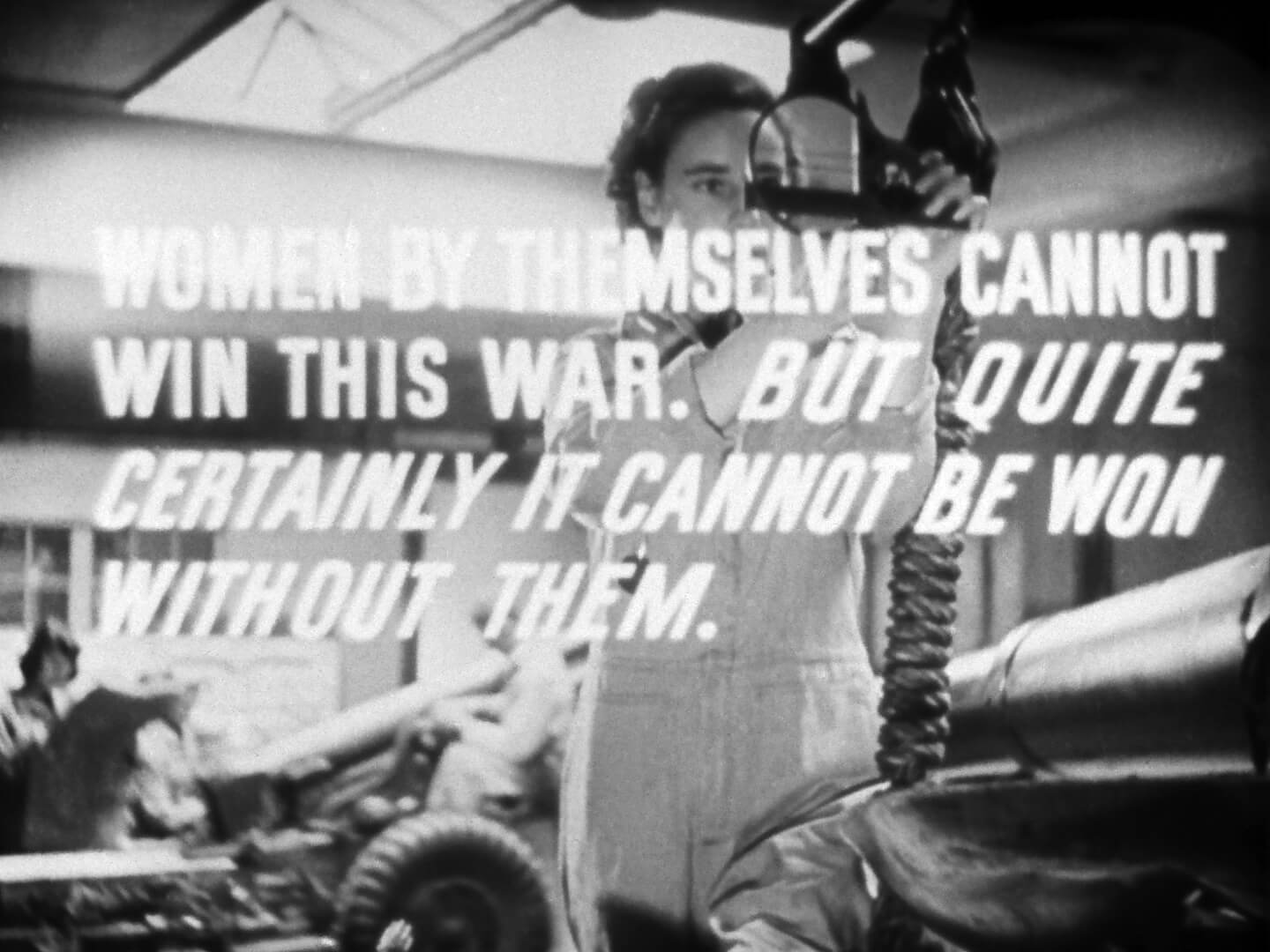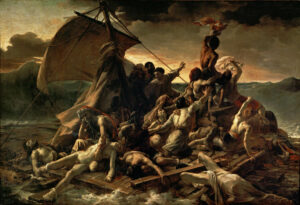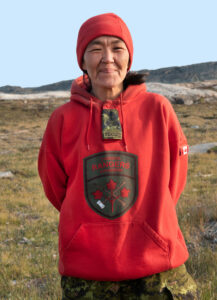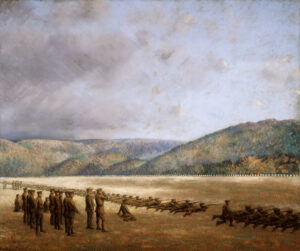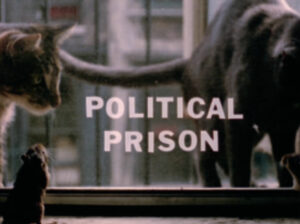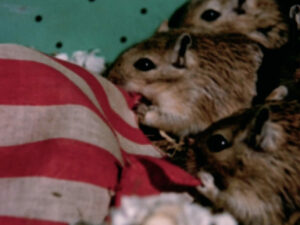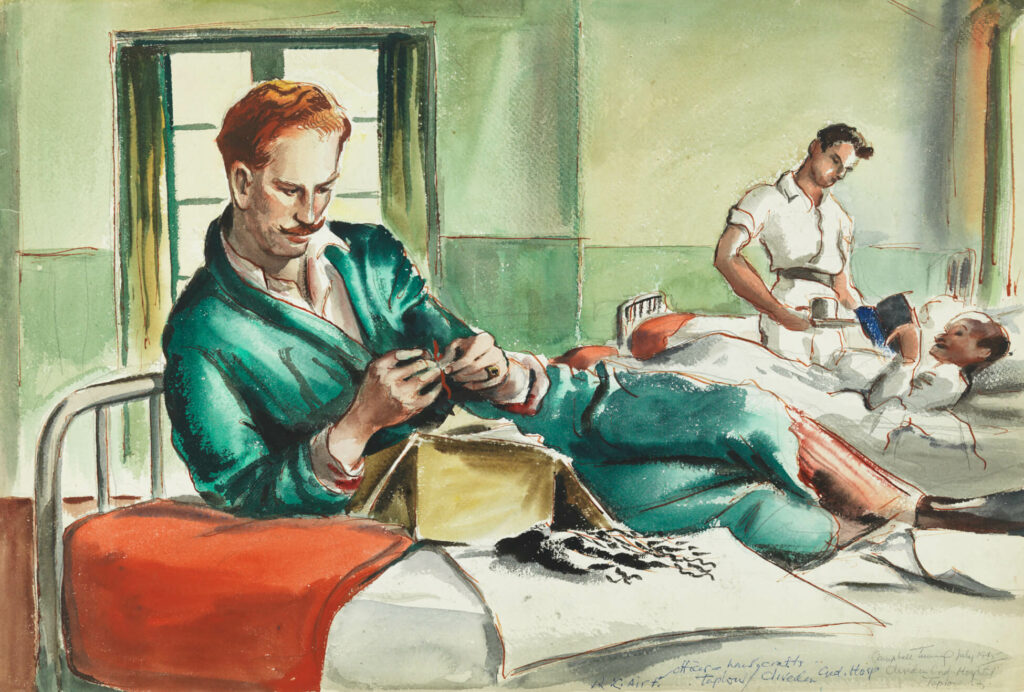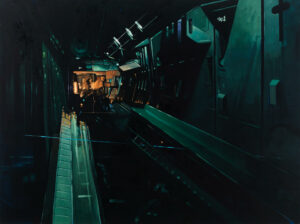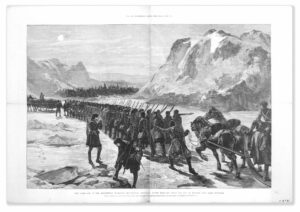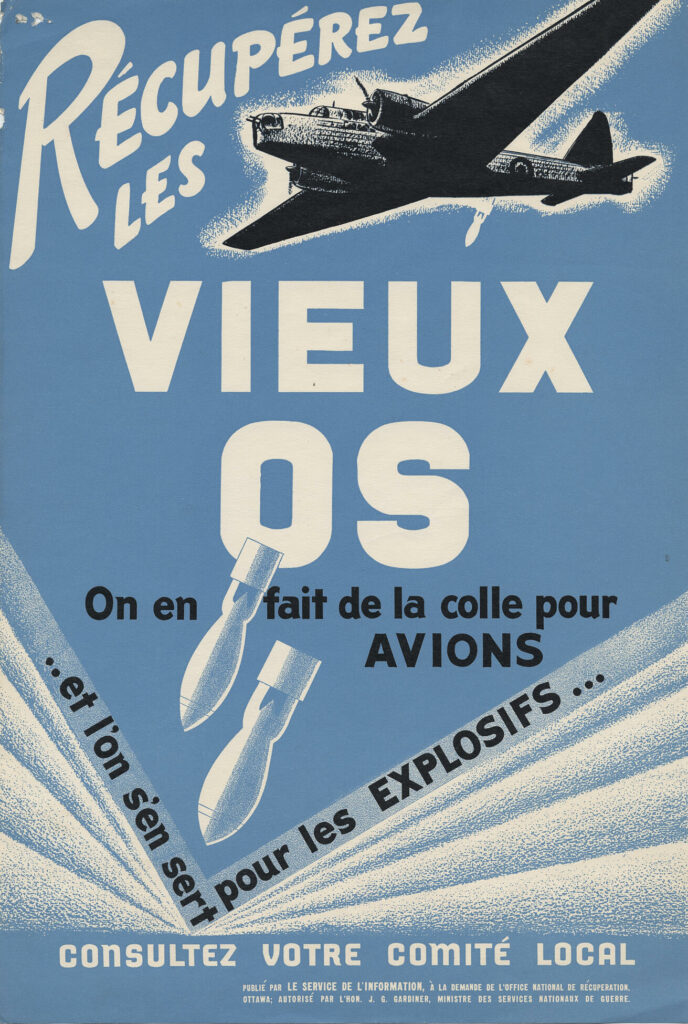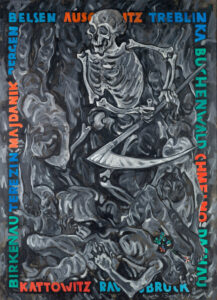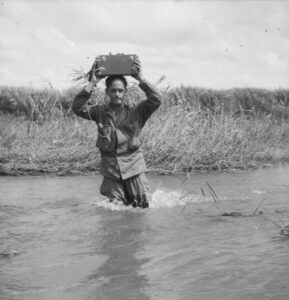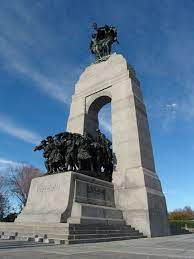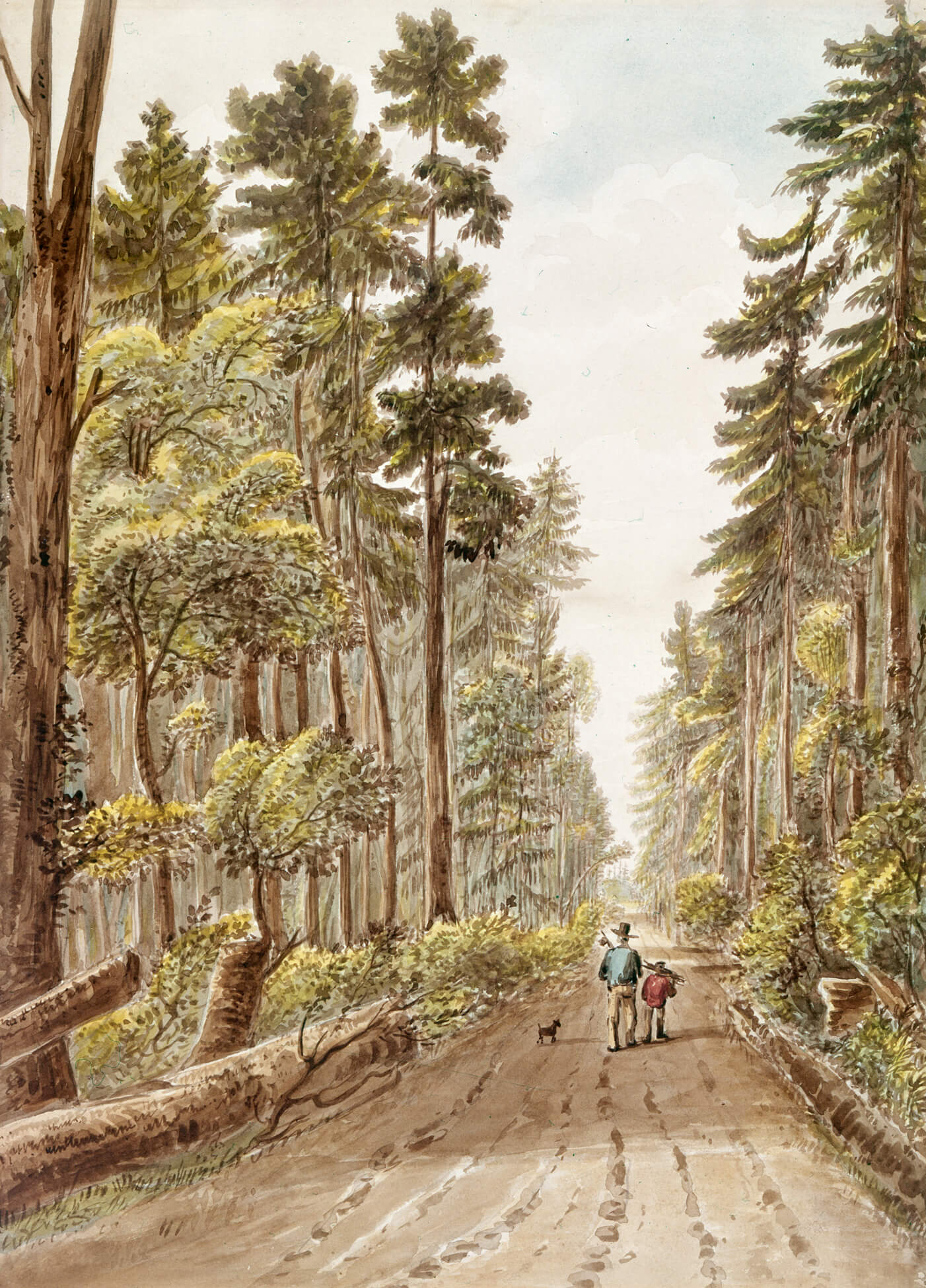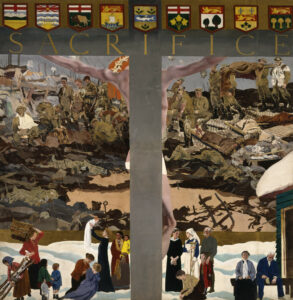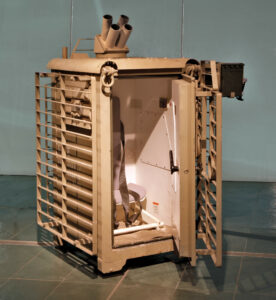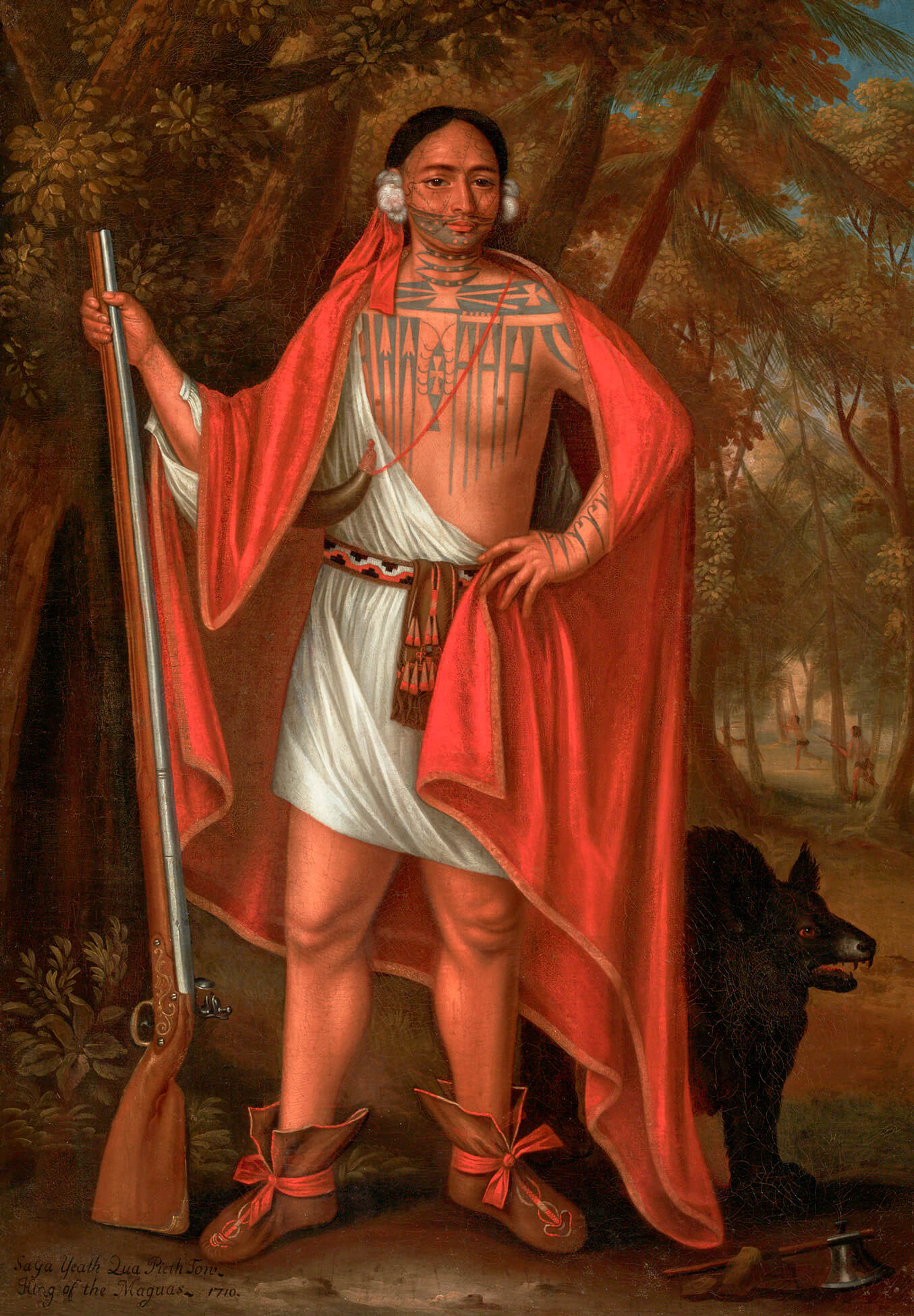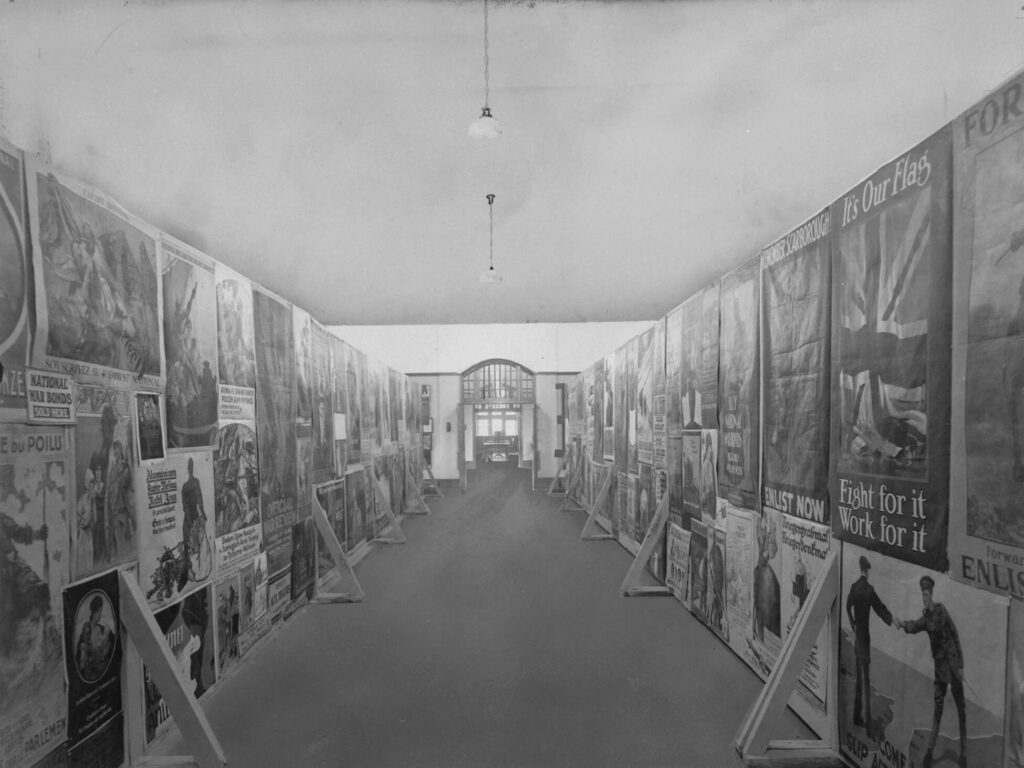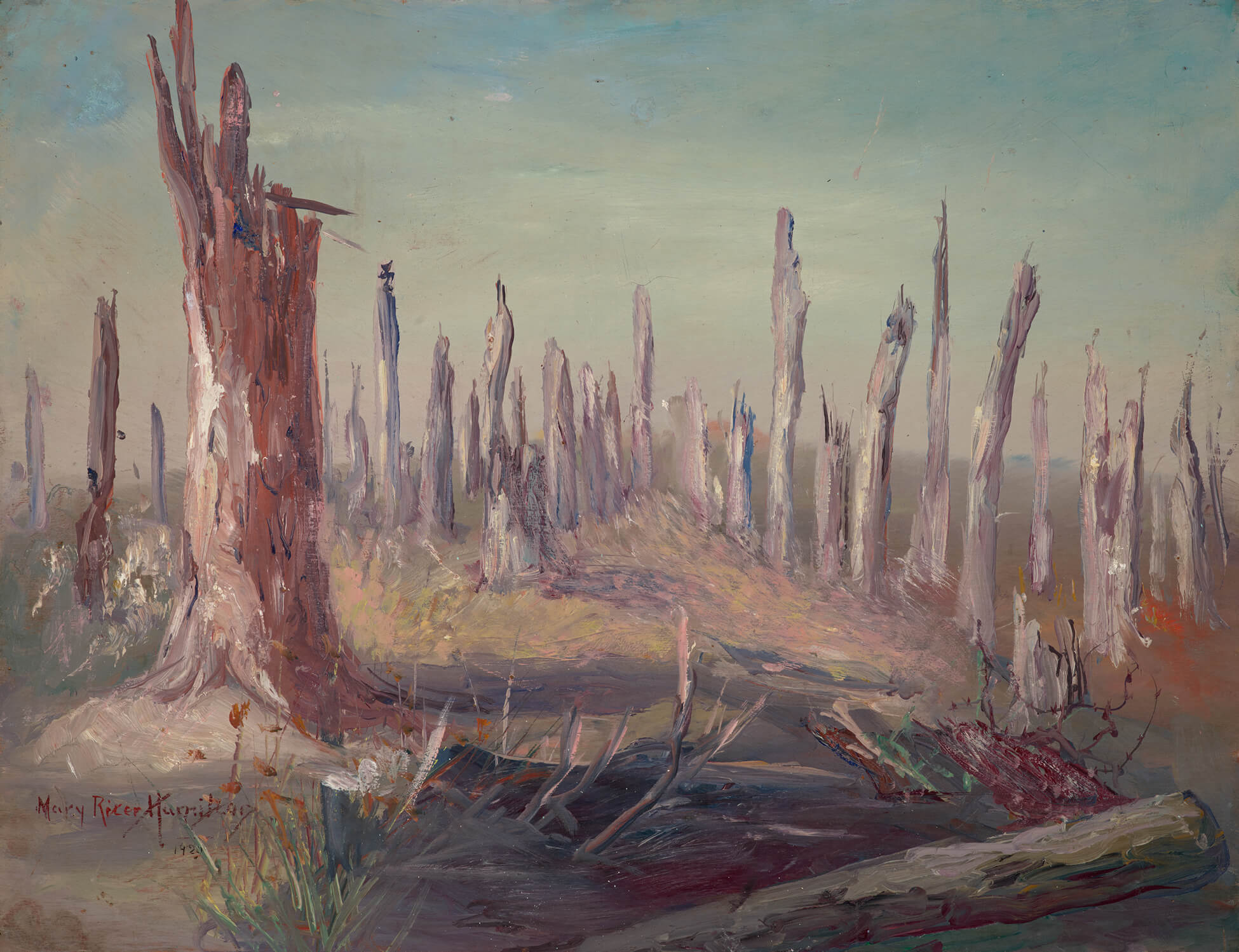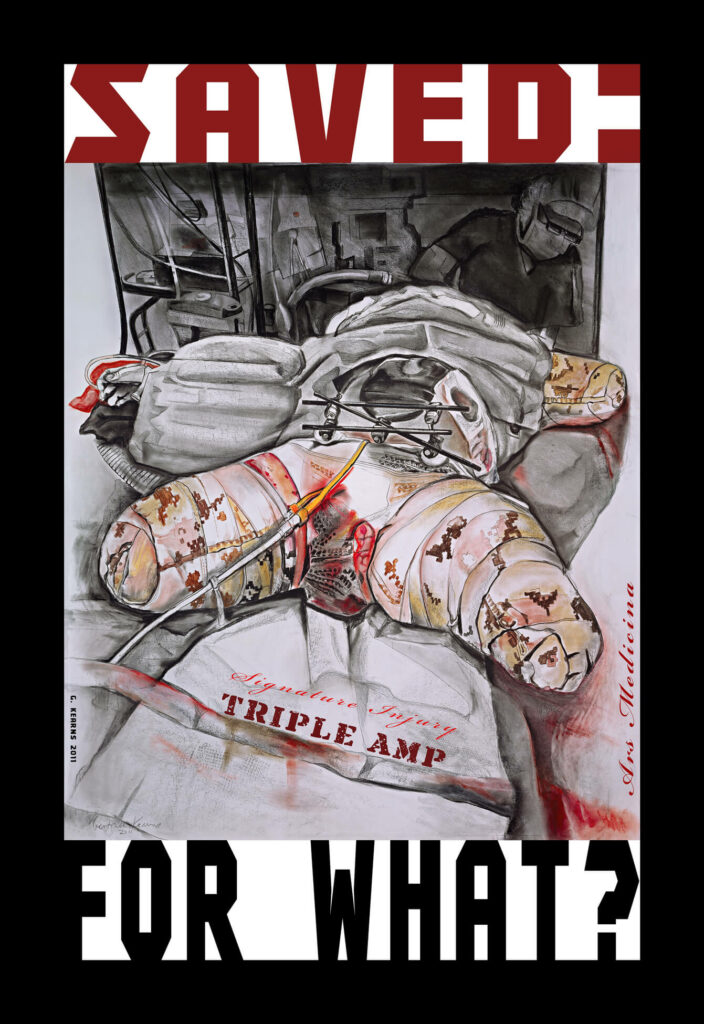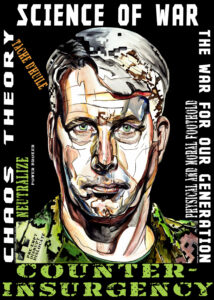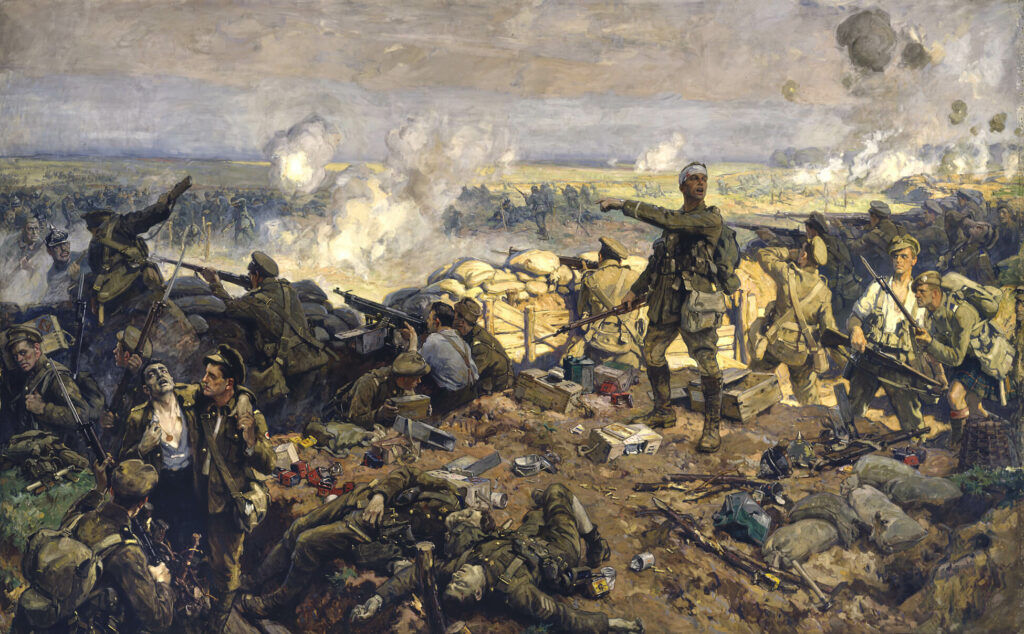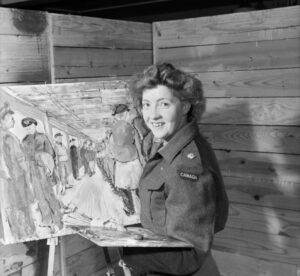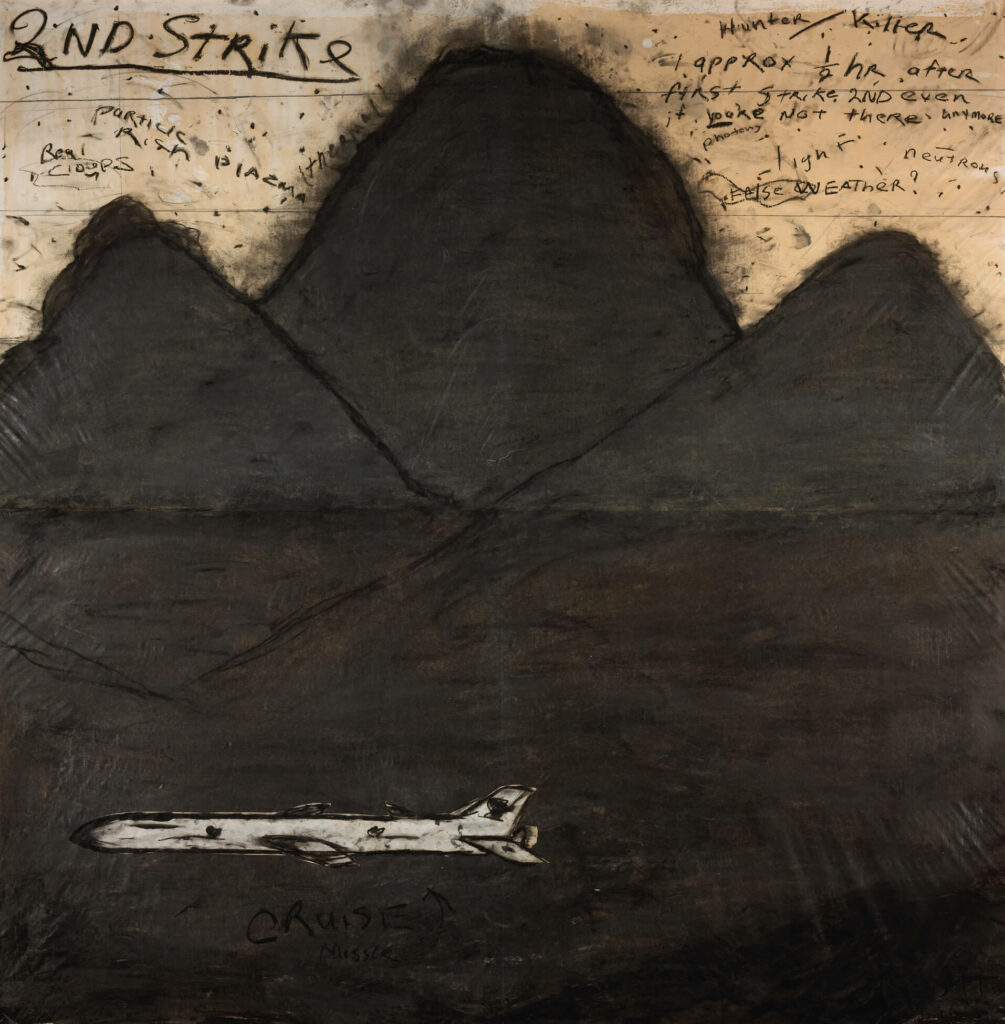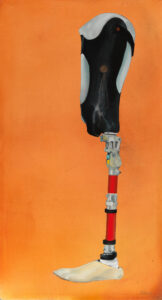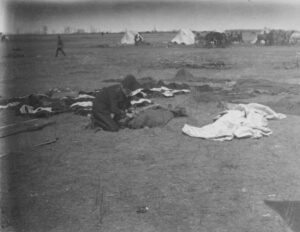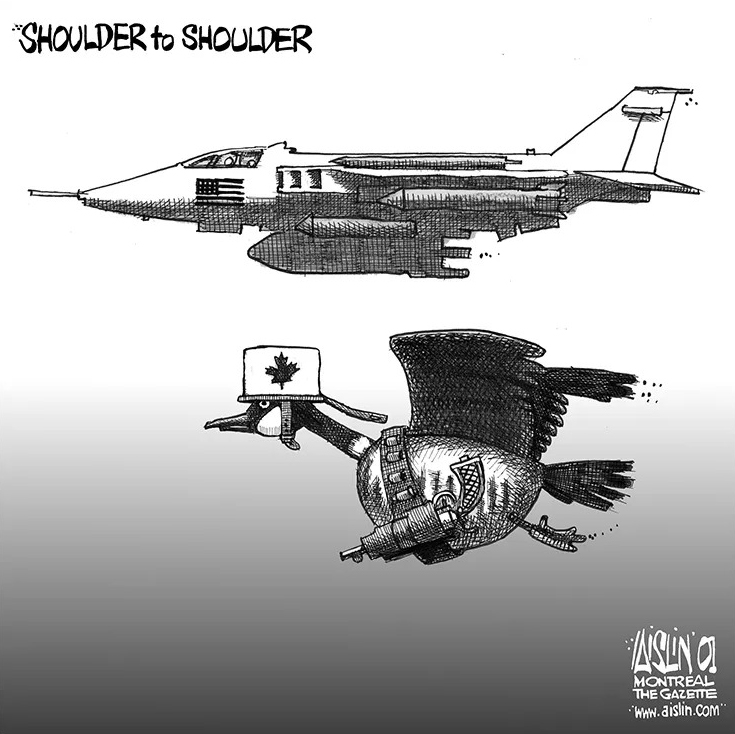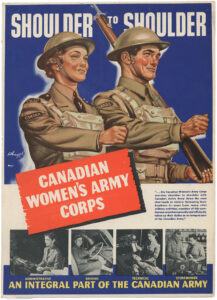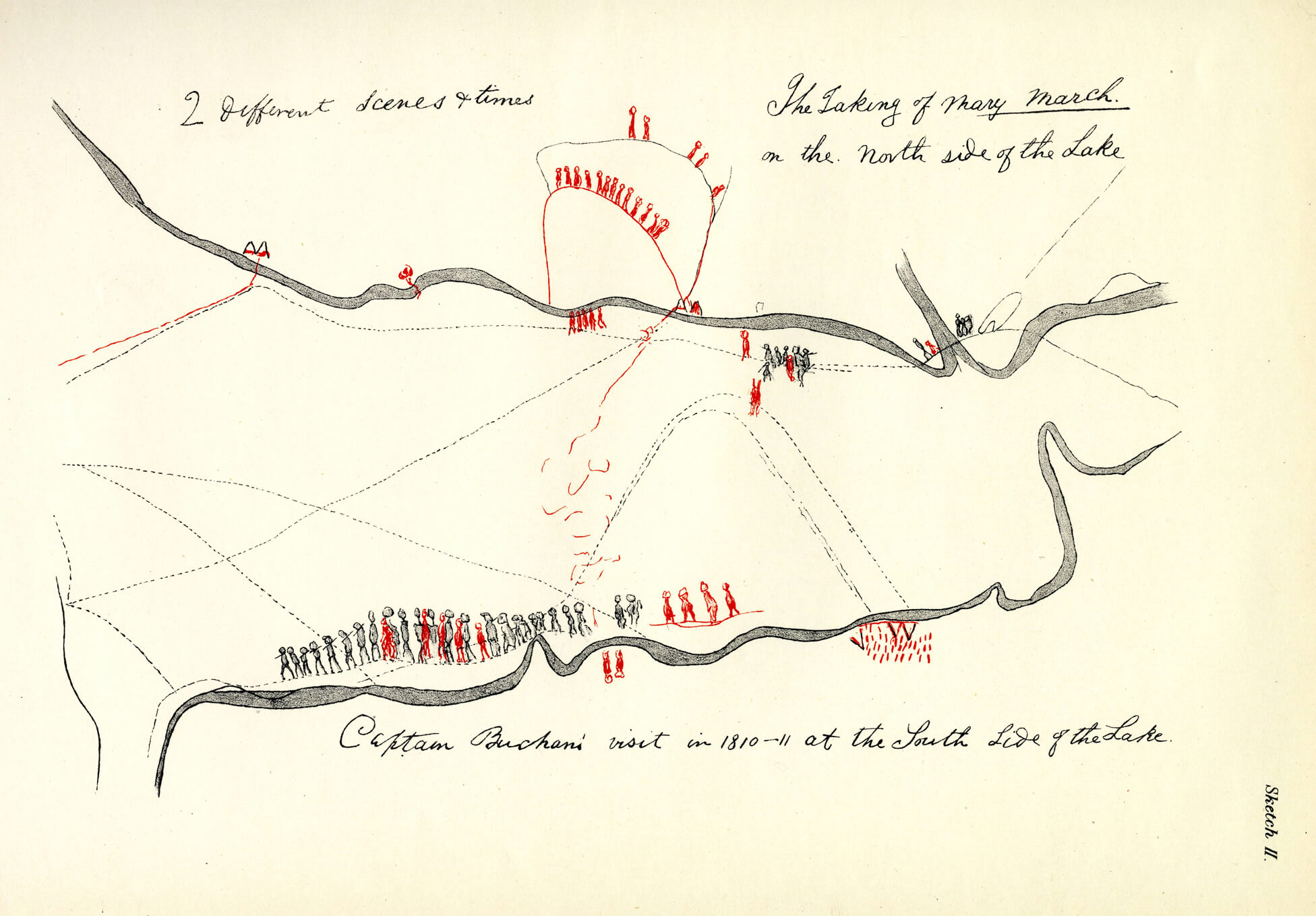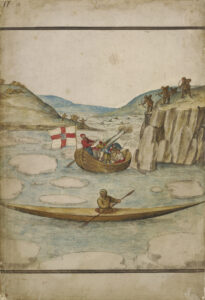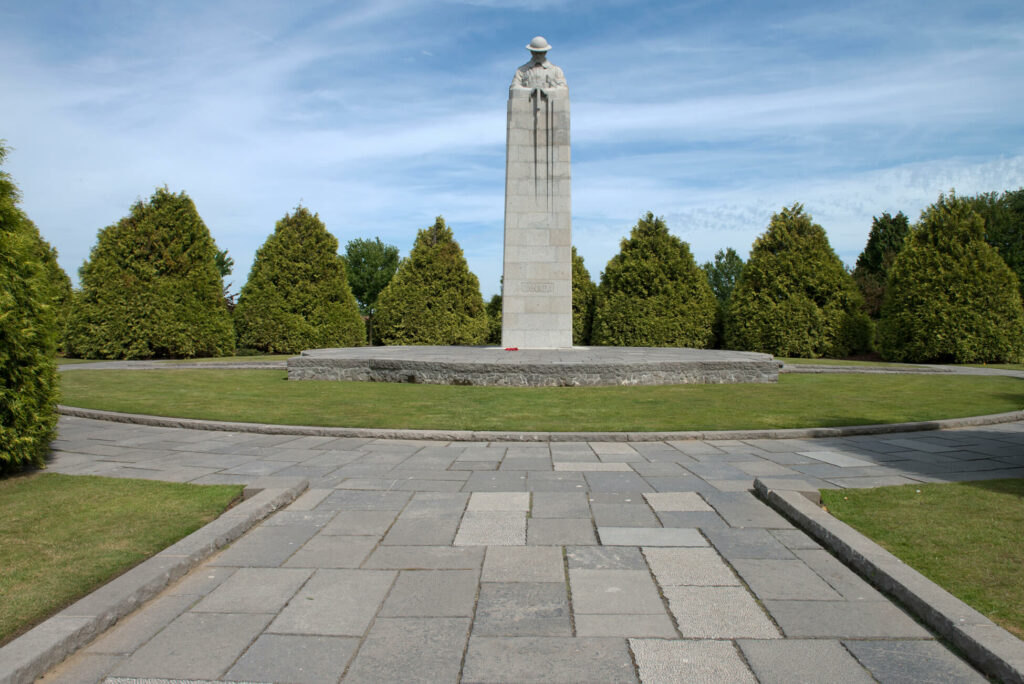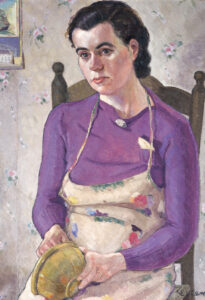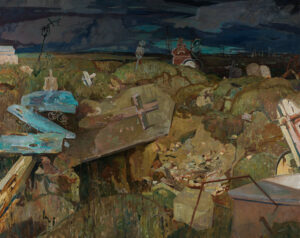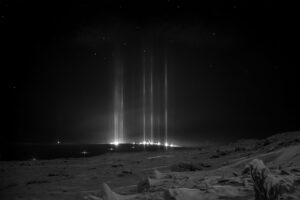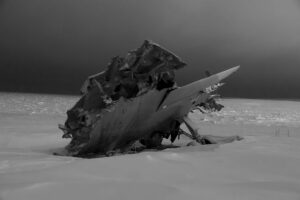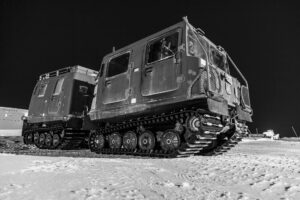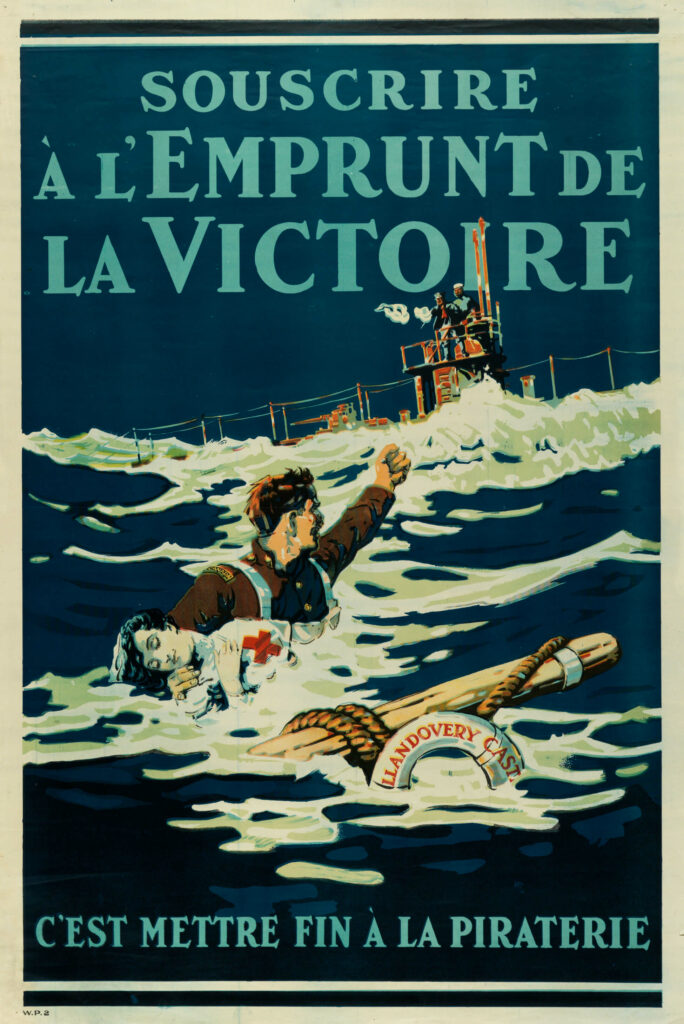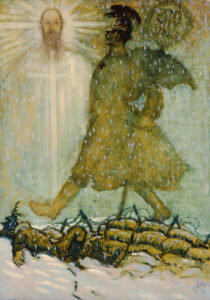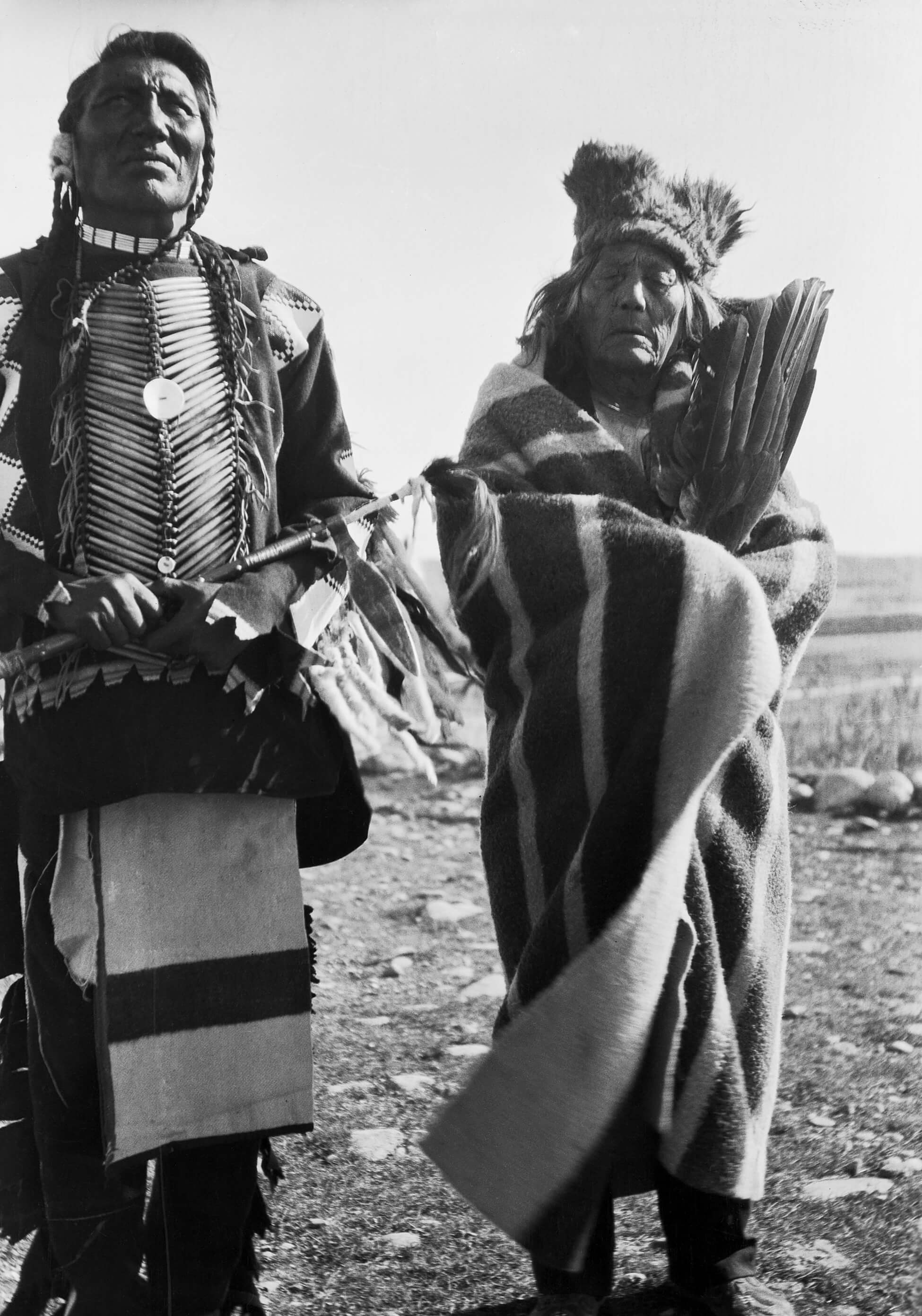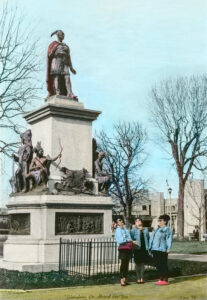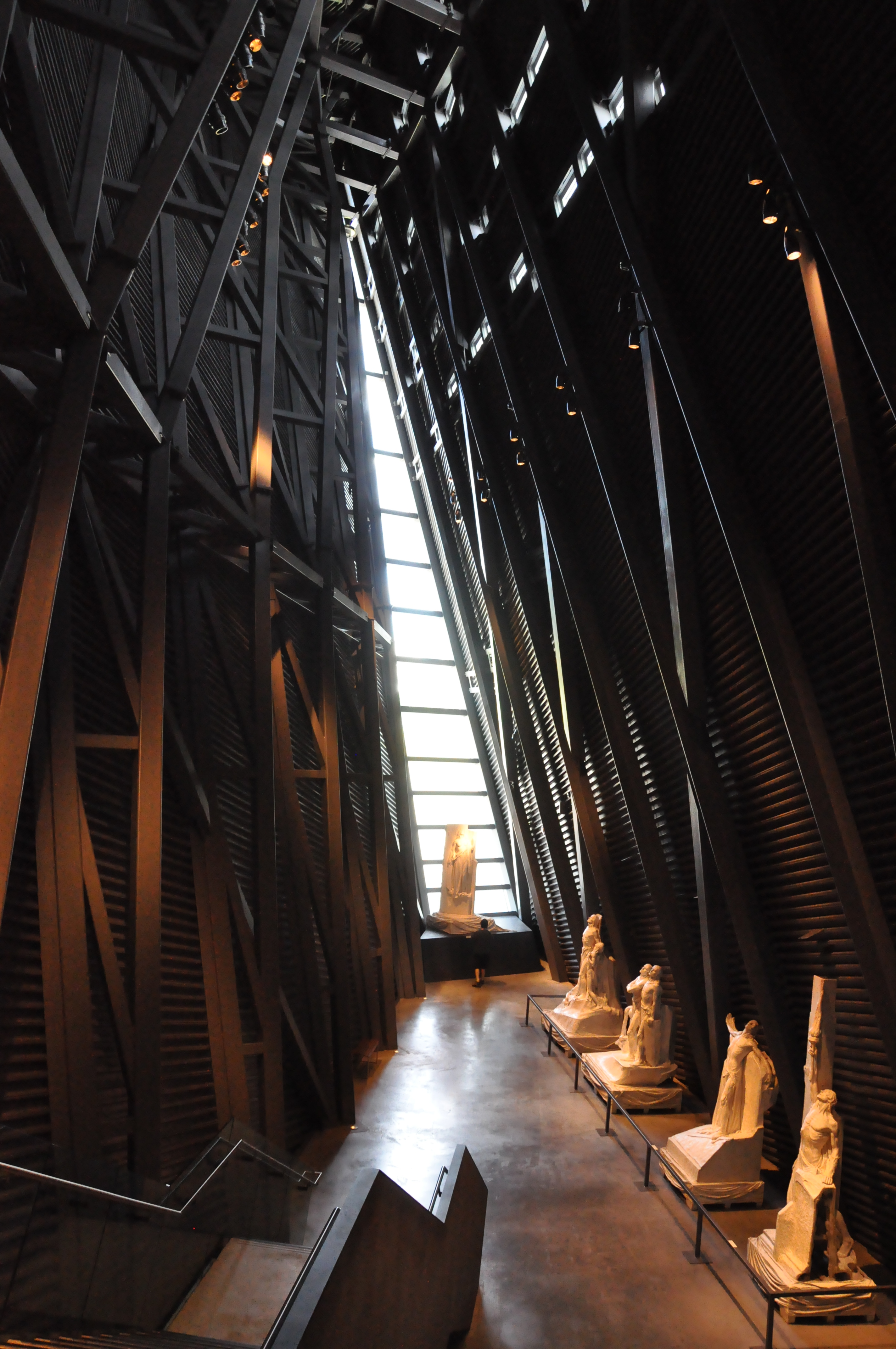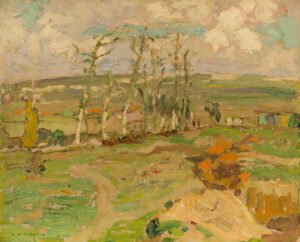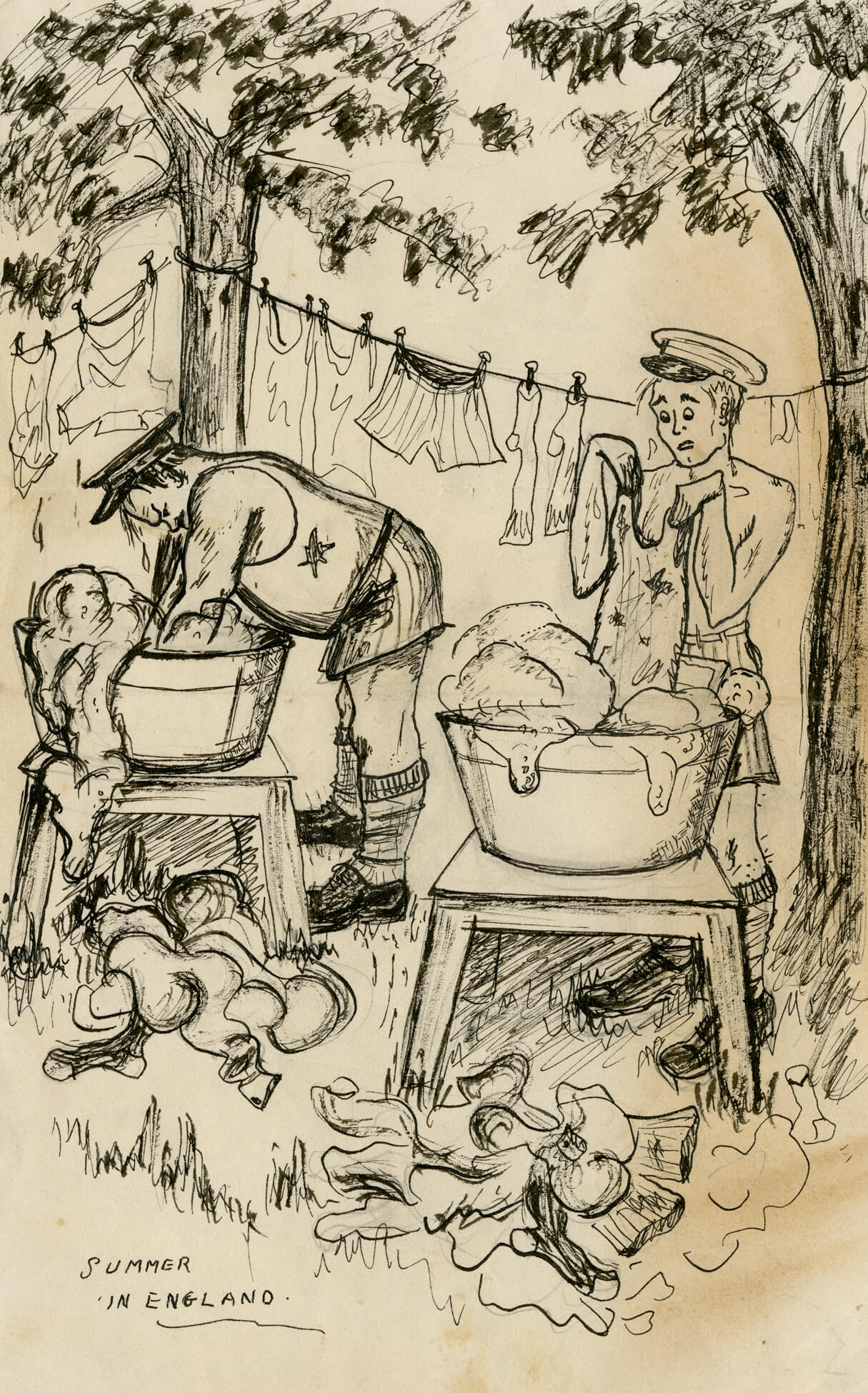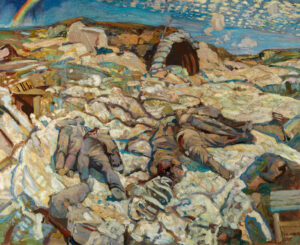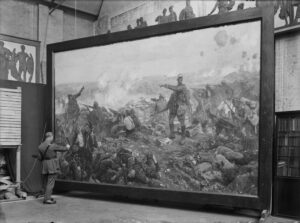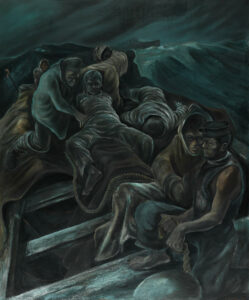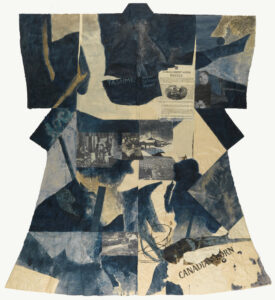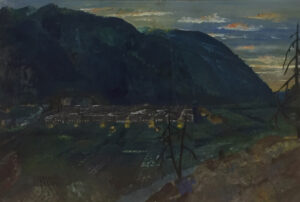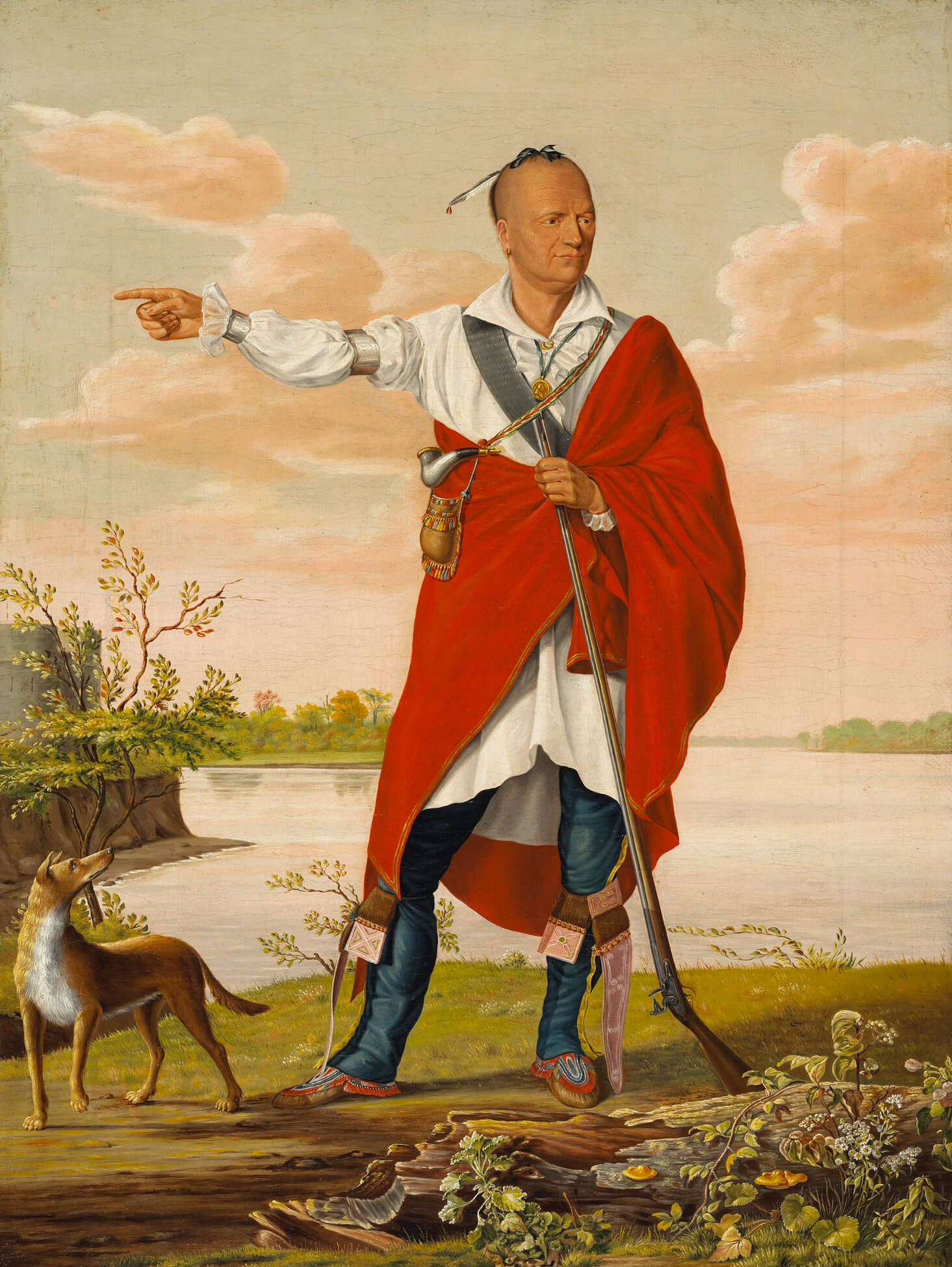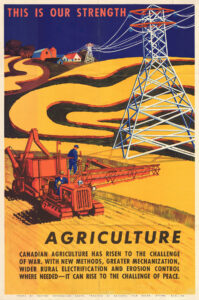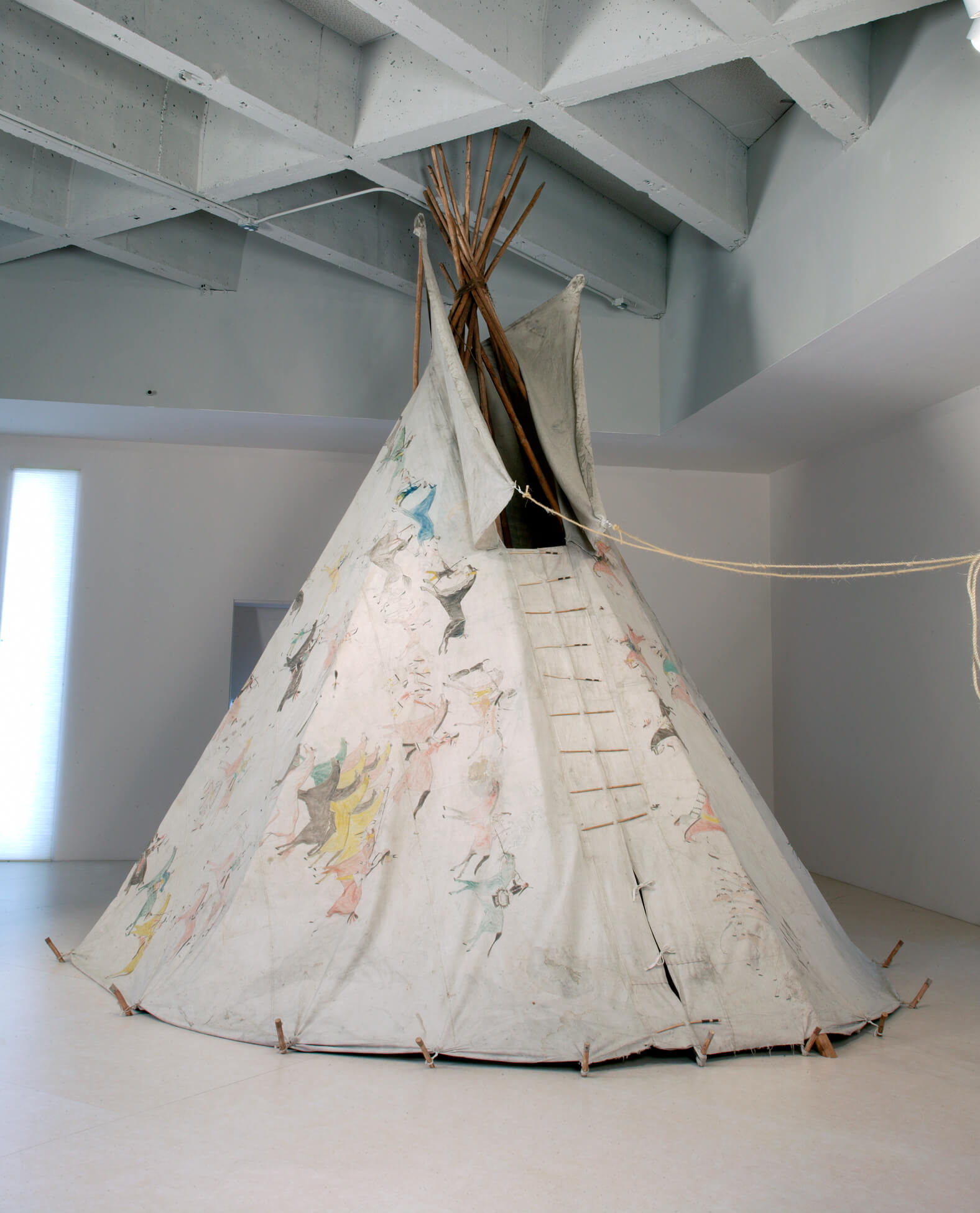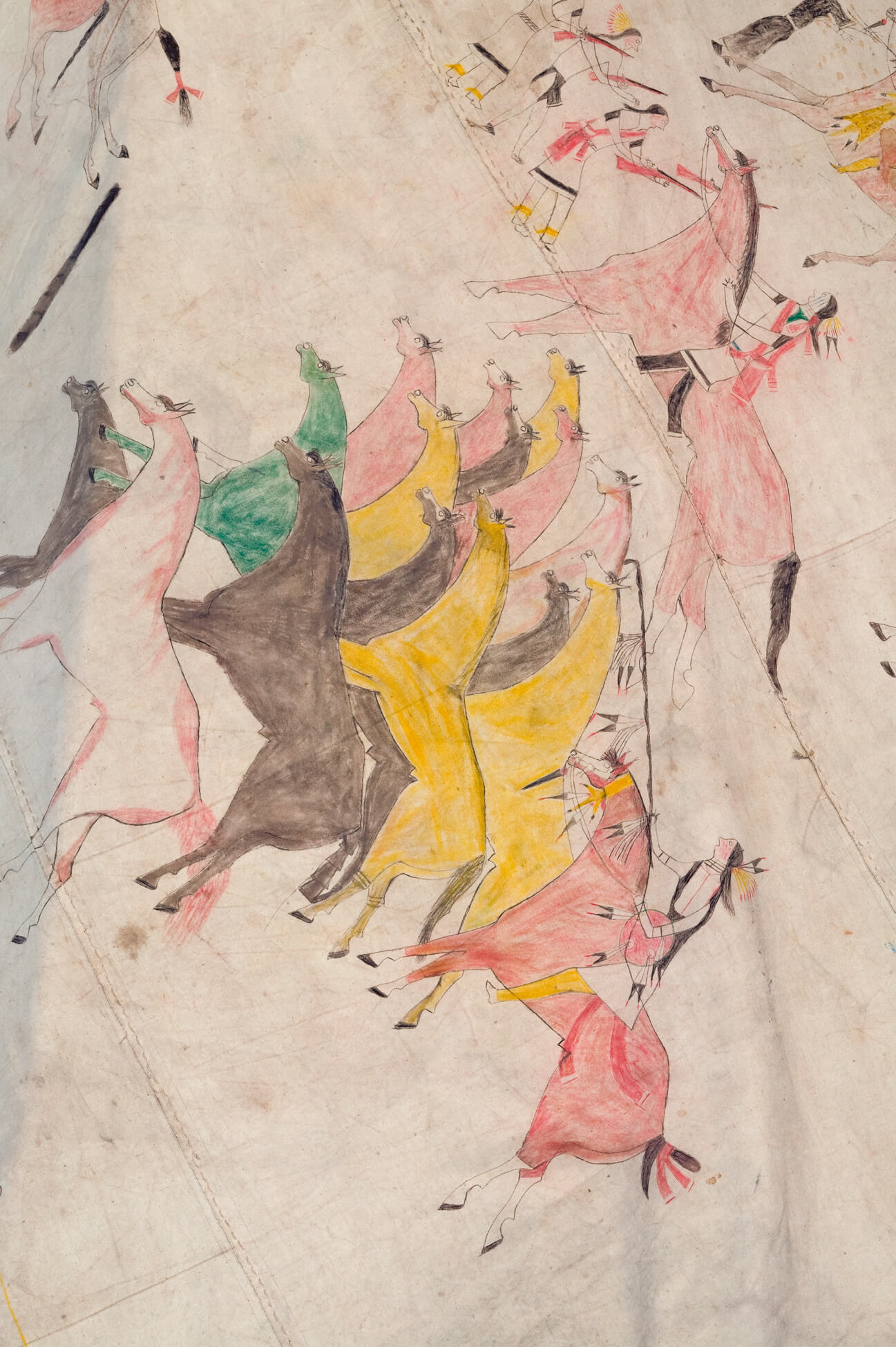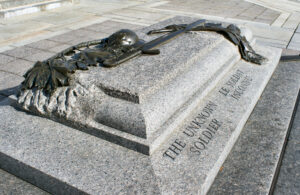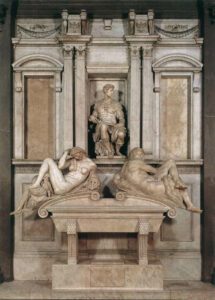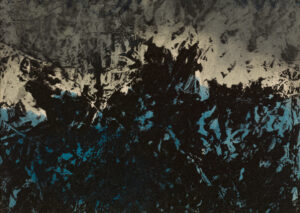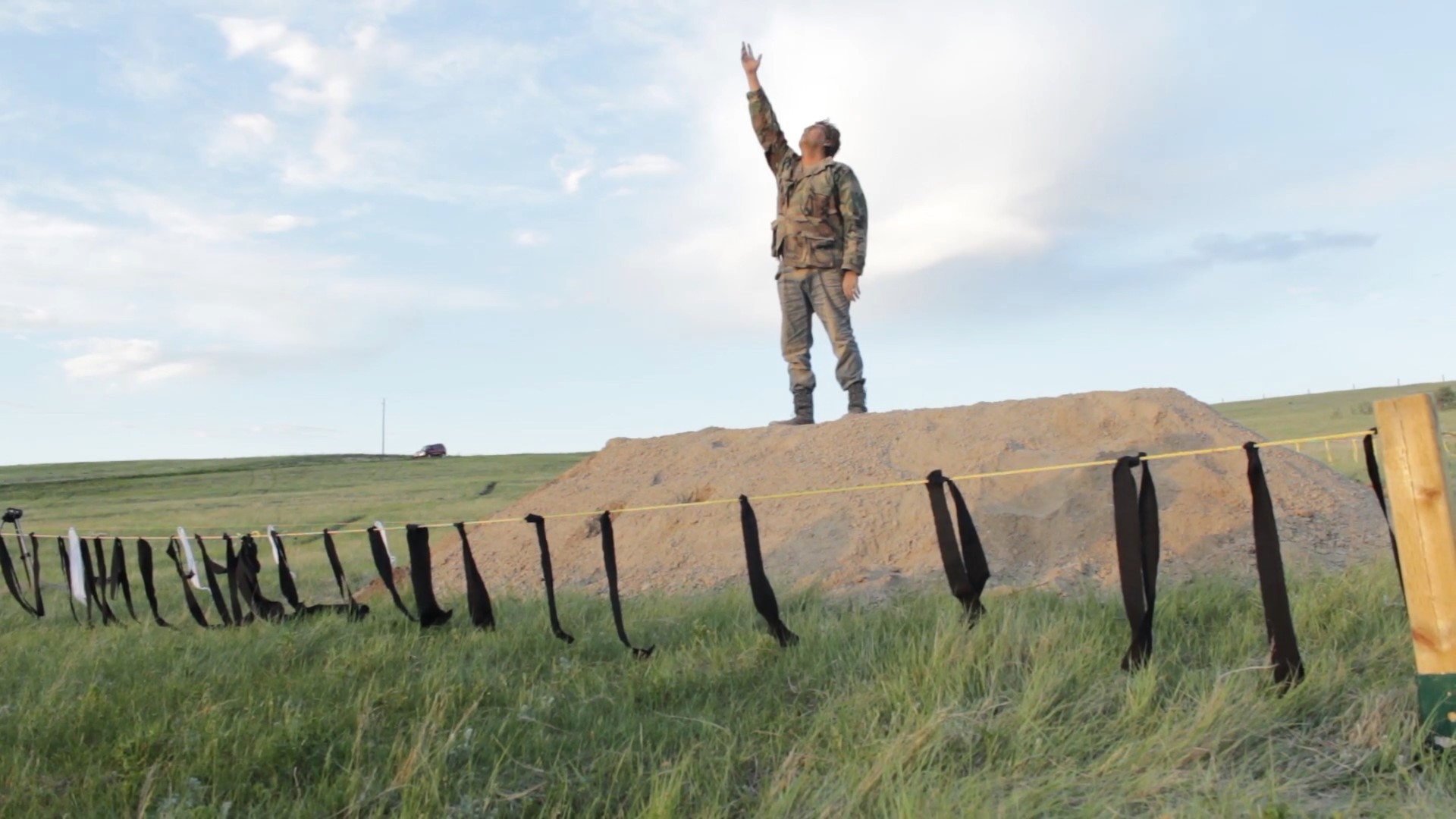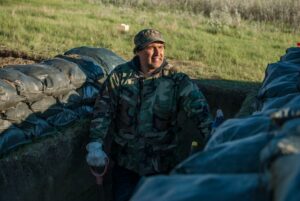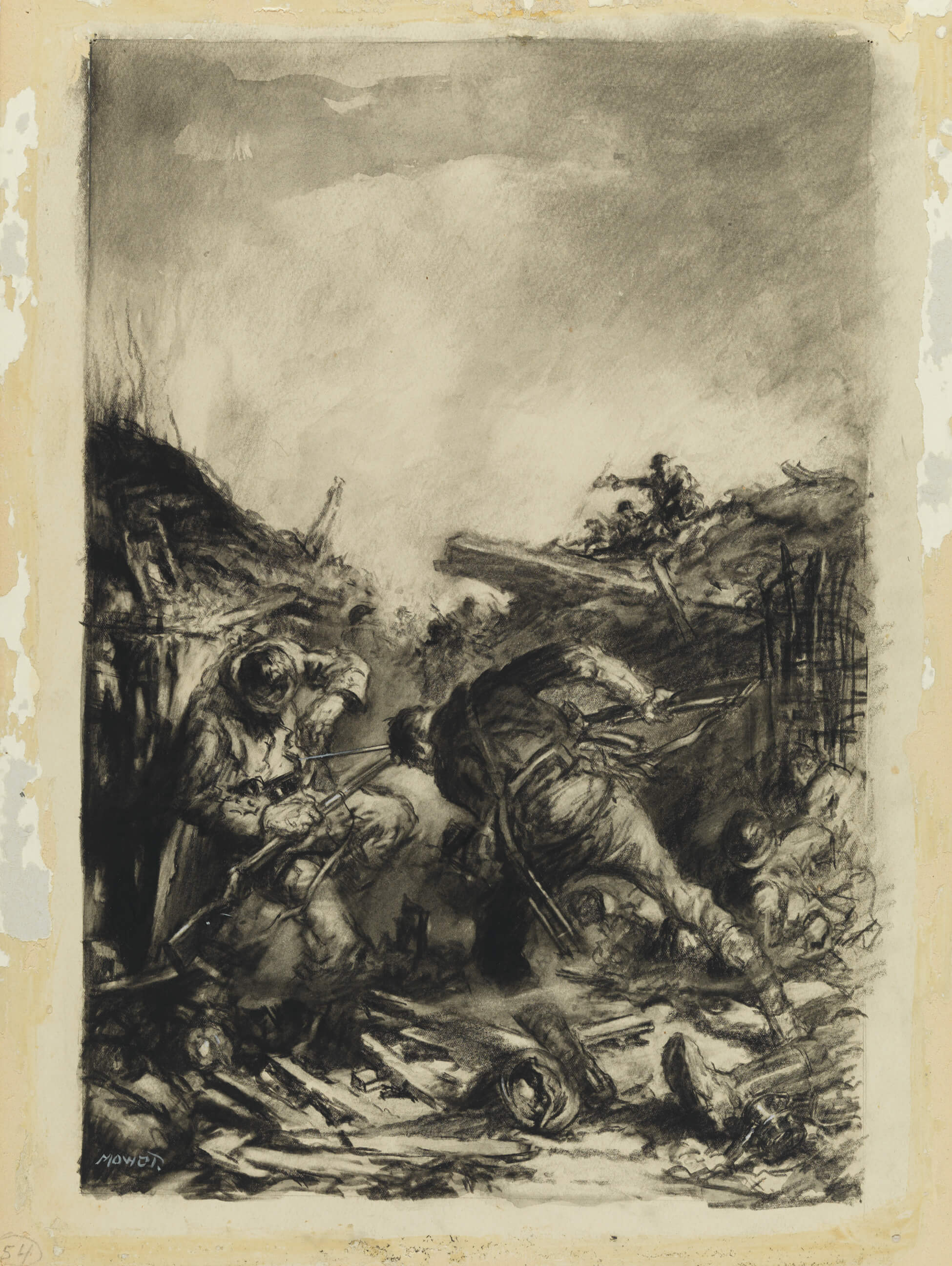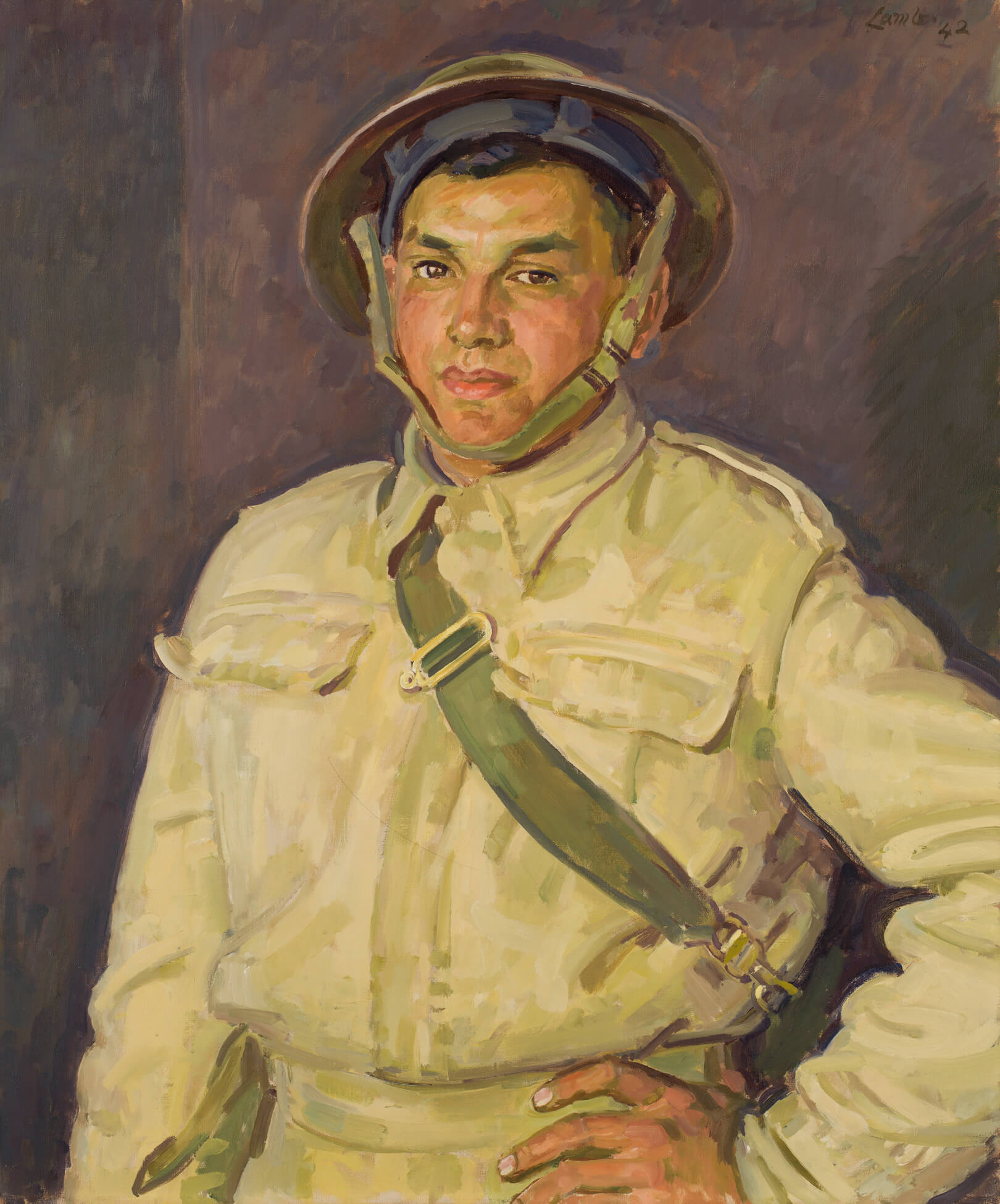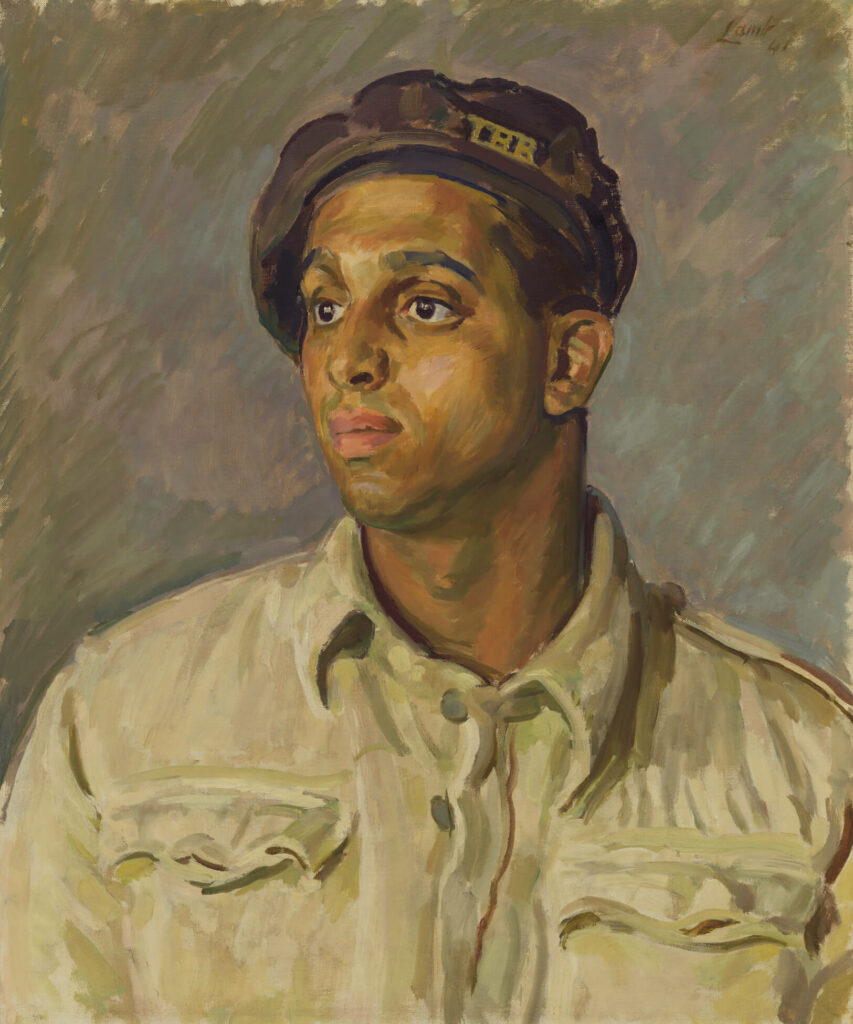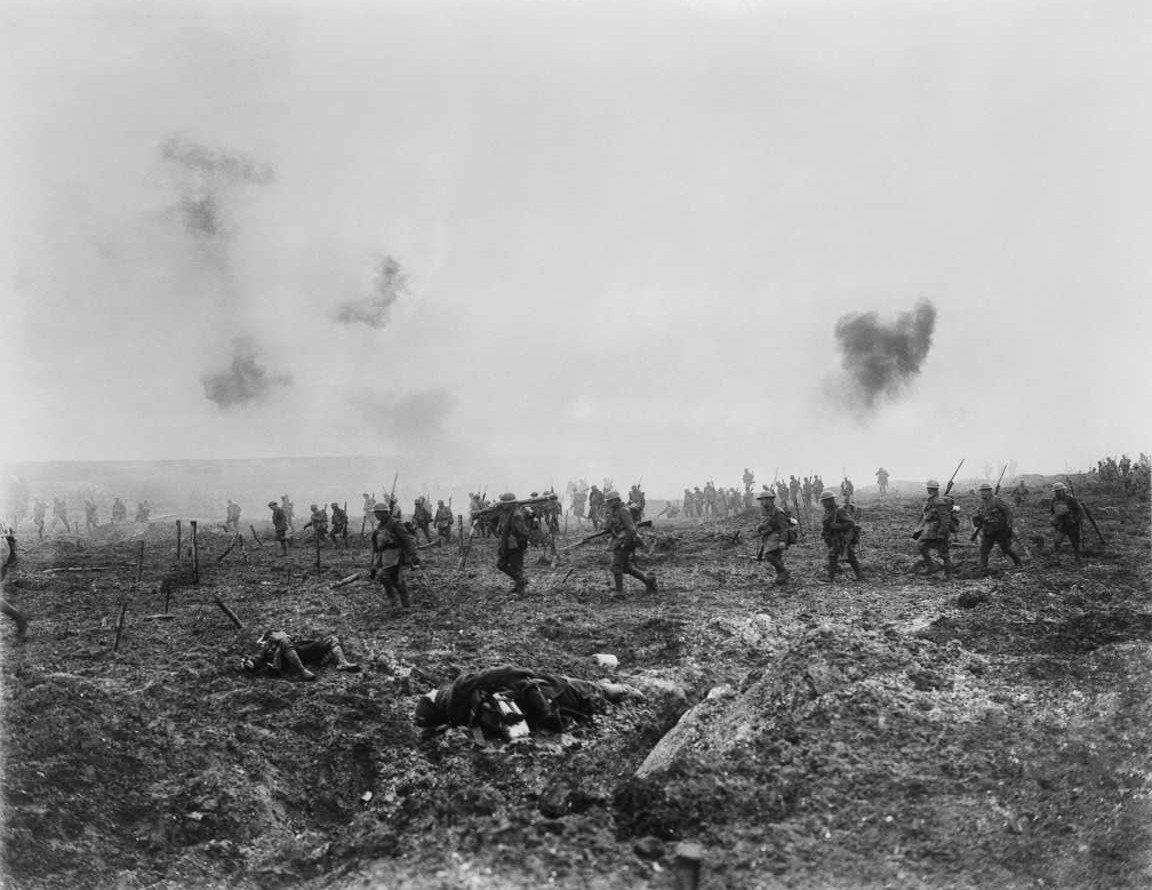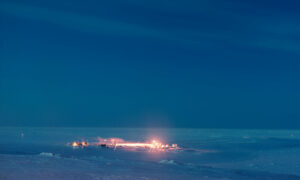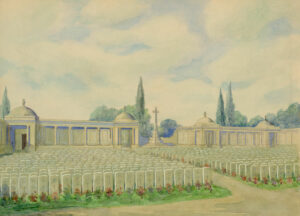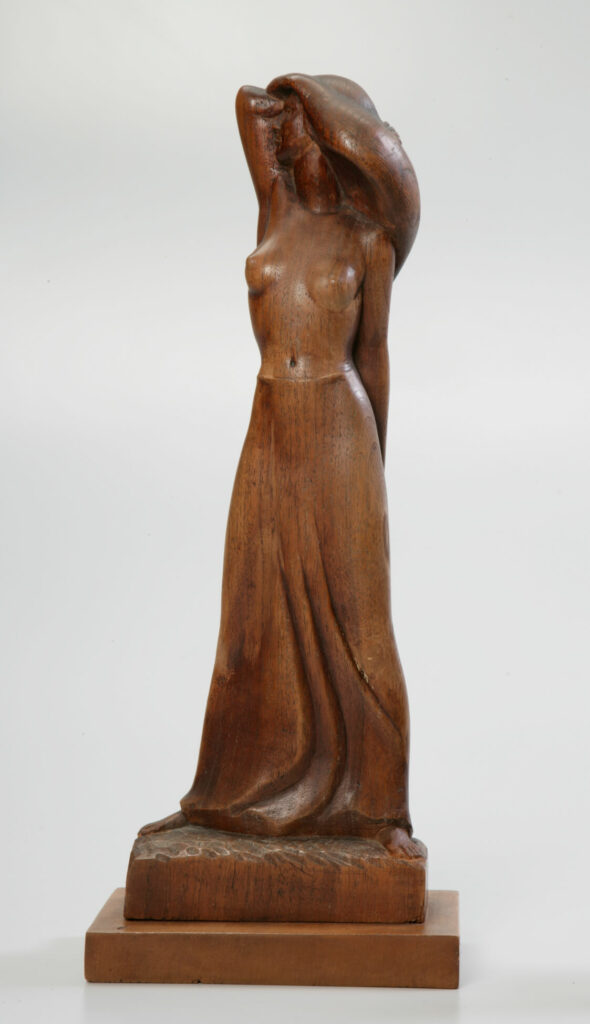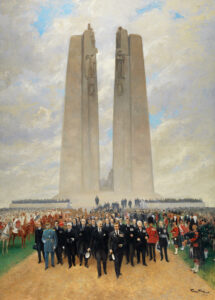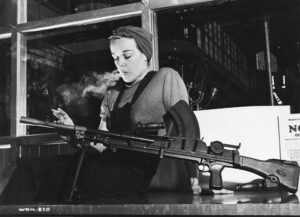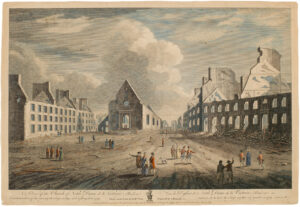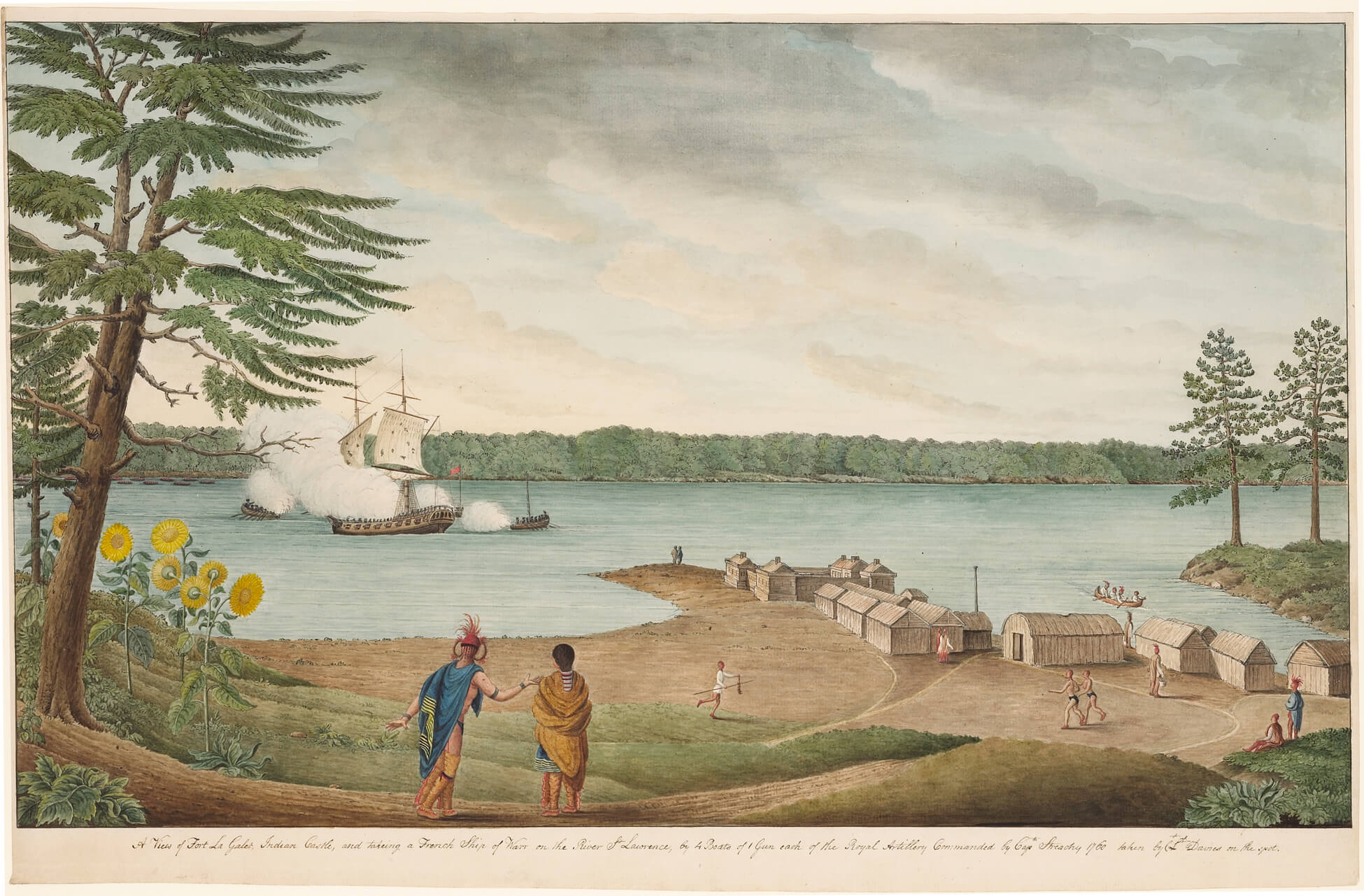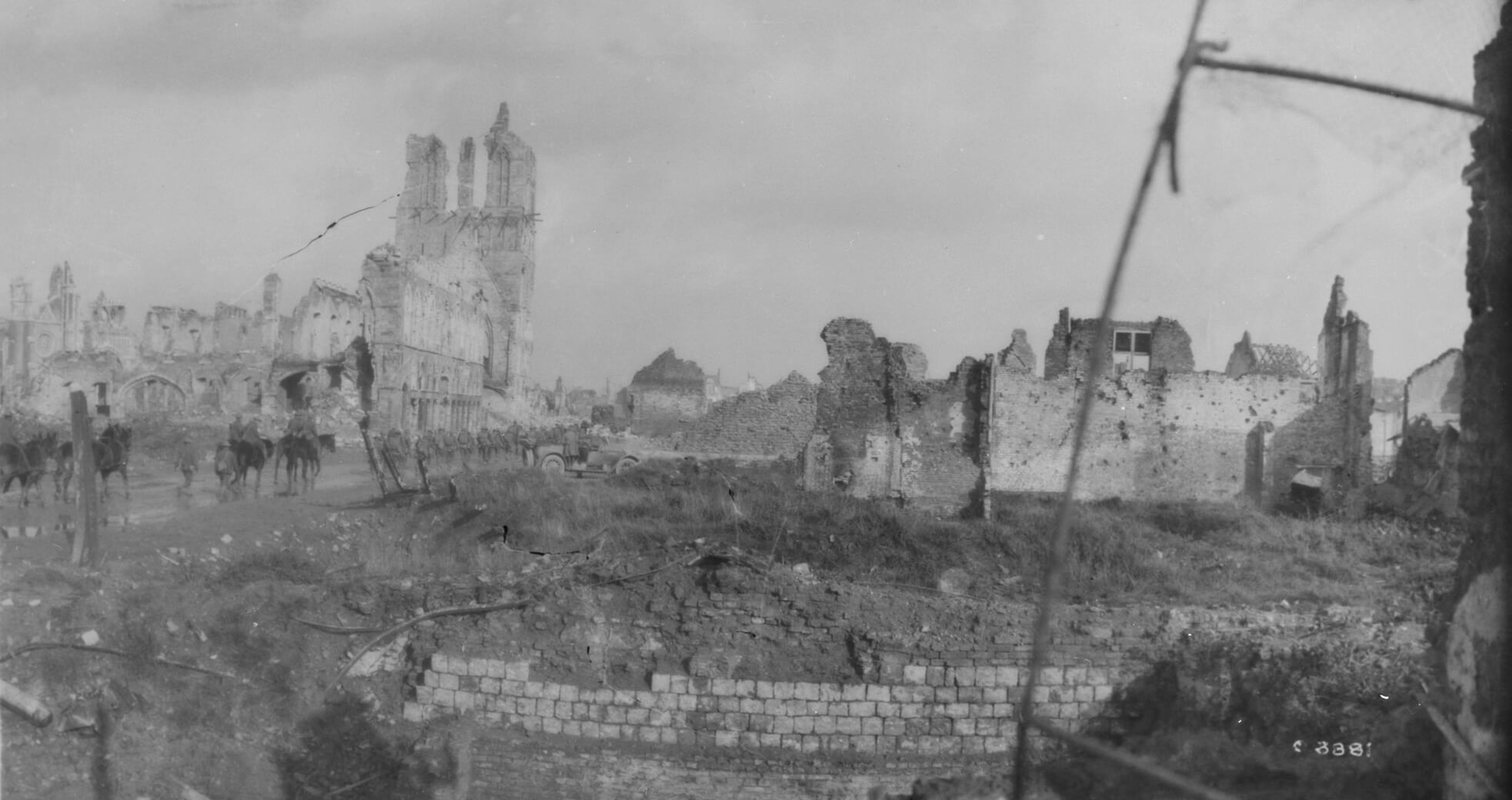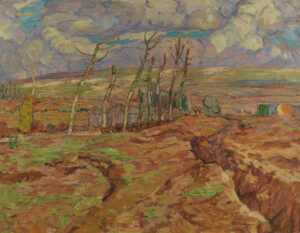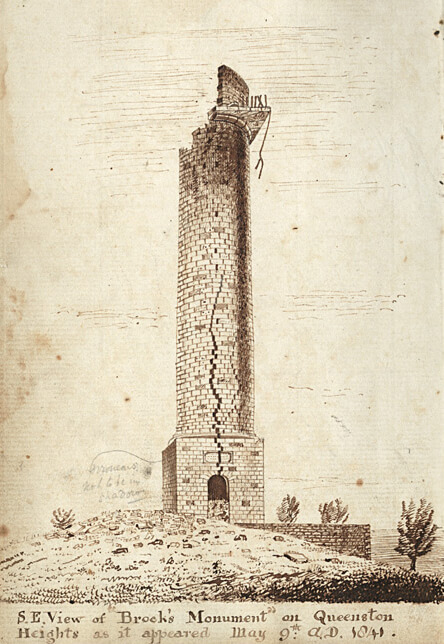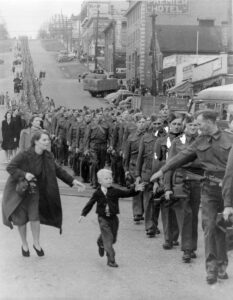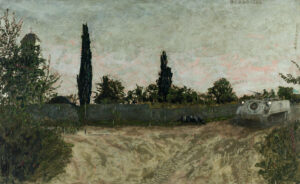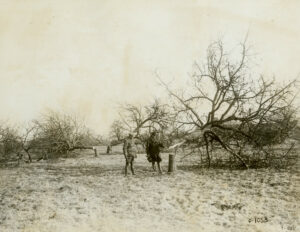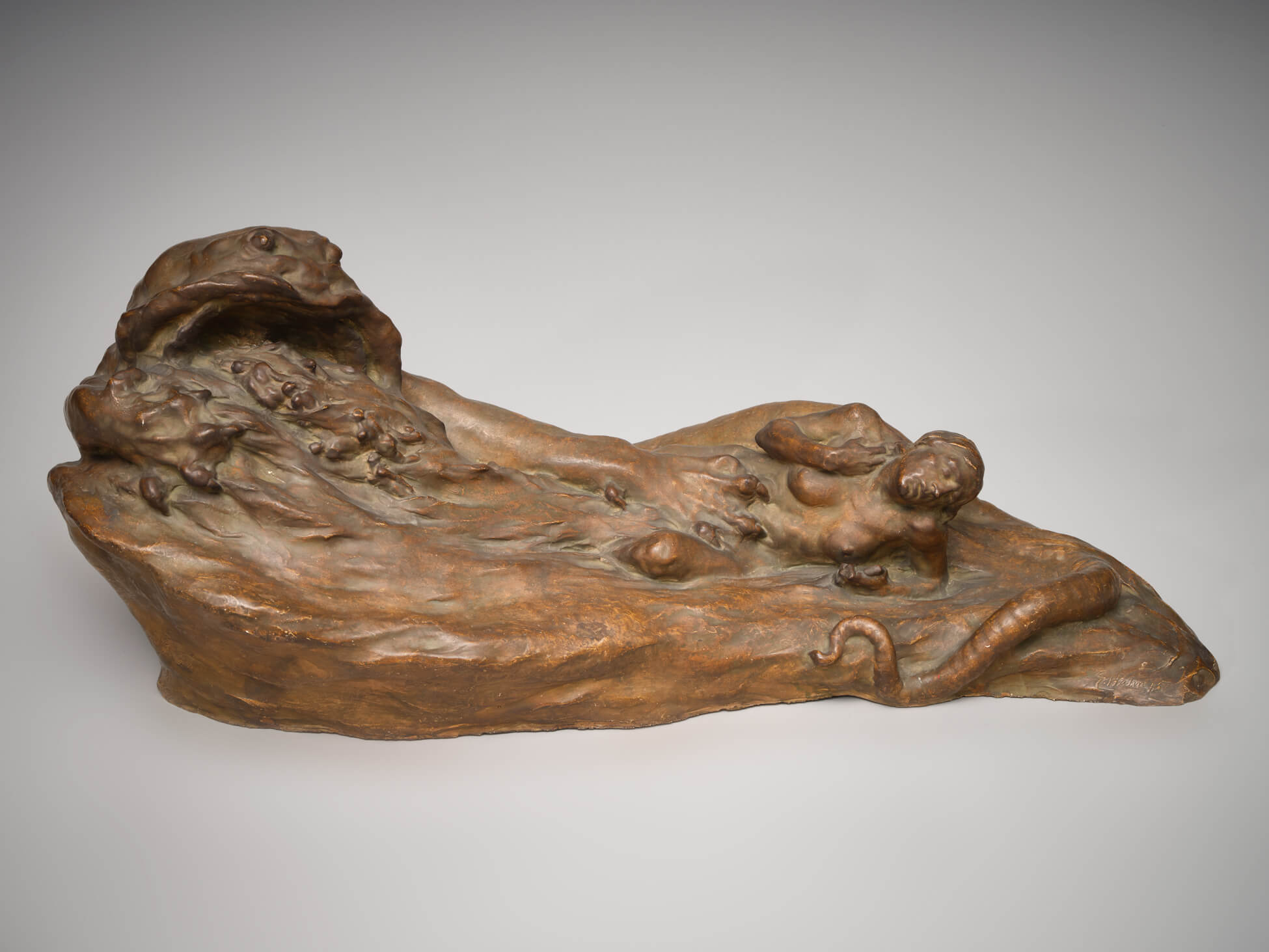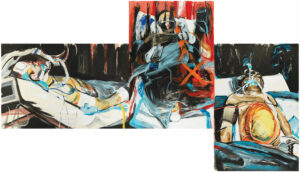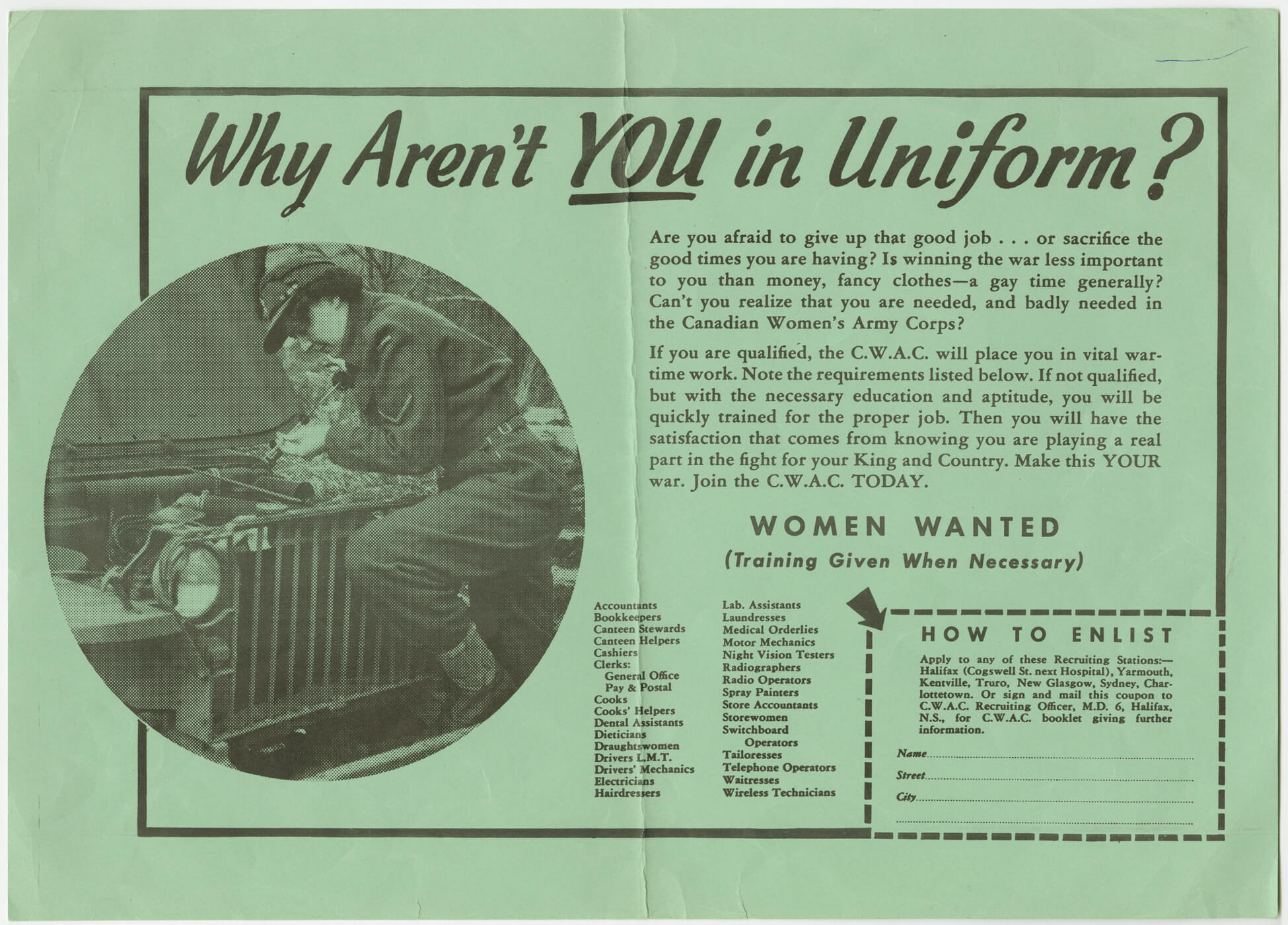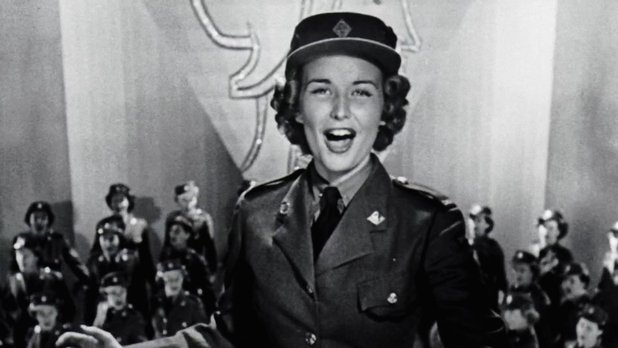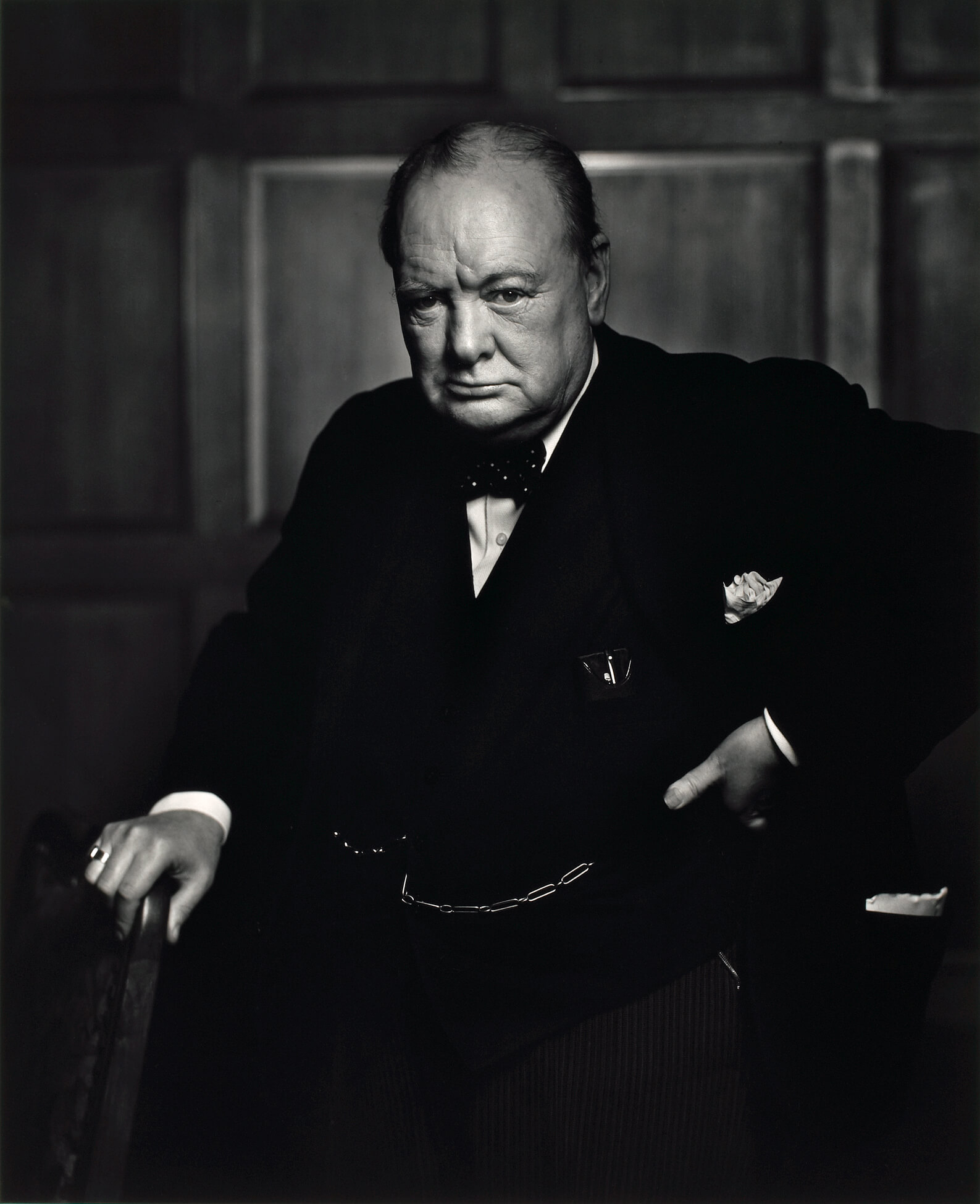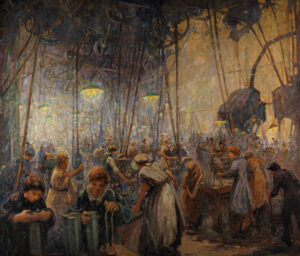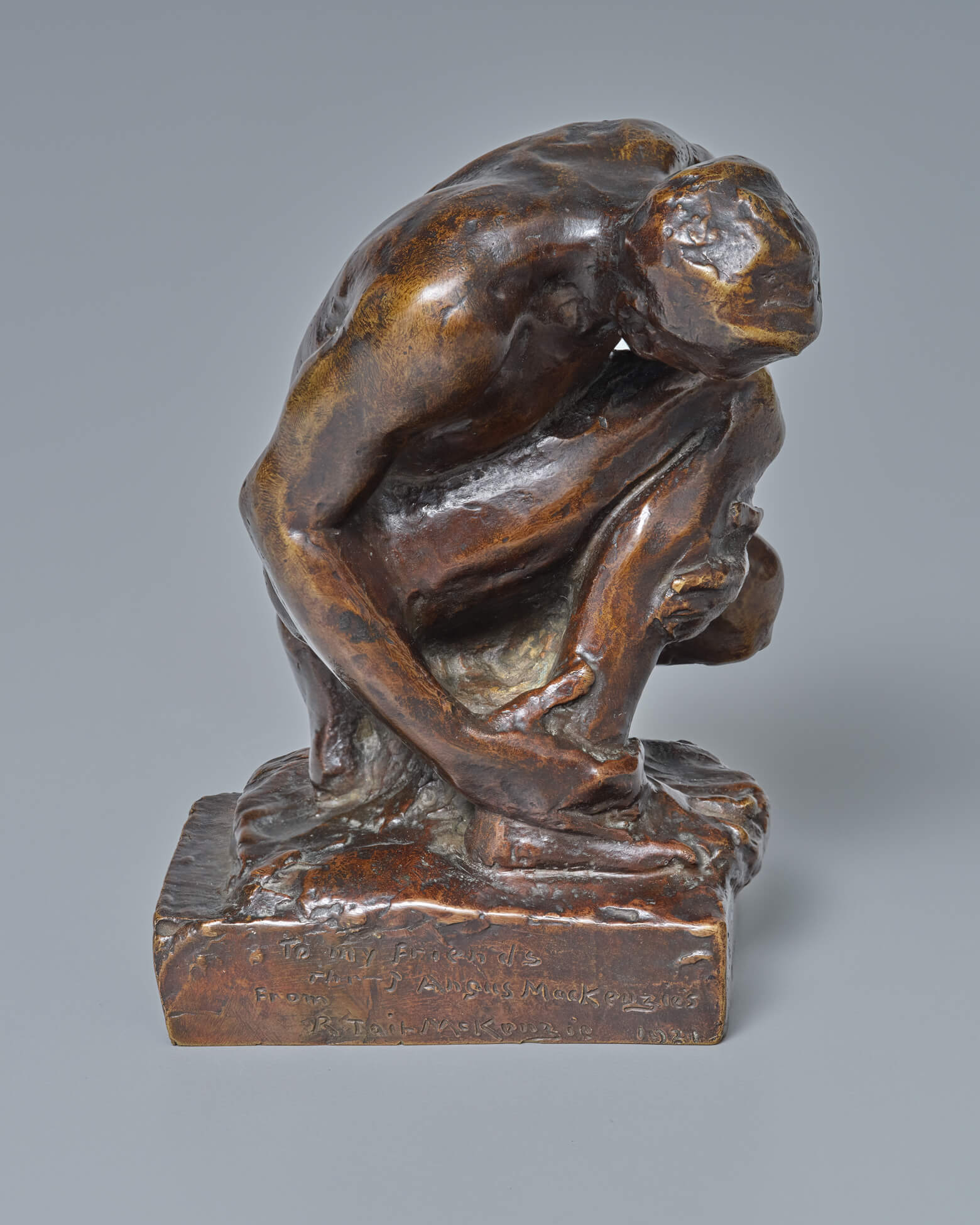 ---
L'ÉQUIPE
Éditrice
Sara Angel
Directrice adjointe
Jocelyn Anderson
Directrice de la rédaction en français
Annie Champagne
Responsable principale du site Web et de la mise en page
Simone Wharton
Éditrice
Rosemary Shipton
Réviseure linguistique (anglais)
Rosie Prata
Correctrice d'épreuves (anglais)
Claudia Tavernese
Traductrice
Christine Poulin
Réviseure linguistique (français)
Aude Laurent de Chantal
Correctrice d'épreuves (français)
Ginette Jubinville
Adjointe à la rédaction et au design
Barbara Campbell
Adjointe à la recherche iconographique
Emily Putnam
Conception de la maquette du site
Studio Blackwell
---
Copyright
© 2021 Institut de l'art canadien. Tous droits réservés.
Institut de l'art canadien
Collège Massey, Université de Toronto
4, place Devonshire
Toronto (ON) M5S 2E1
Catalogage avant publication de Bibliothèque et Archives Canada
Titre: L'art de guerre au Canada : une histoire critique / Laura Brandon.
Autres titres: War art in Canada. Français
Noms: Brandon, Laura, 1951- auteure.
Description: Traduction de : War art in Canada: a critical history.
Identifiants: Canadiana 20210342862 | ISBN 9781487102746 (PDF) | ISBN 9781487102739 (HTML)
Vedettes-matière: RVM: Guerre dans l'art. | RVM: Art et guerre. | RVM: Art canadien—Thèmes, motifs.
Classification: LCC N8260 .B7314 2021 | CDD 704.9/4935502—dc23