No painting was more important for the career of the nineteenth-century painter Homer Watson (1855–1936) than The Pioneer Mill. Its purchase in 1880 by Canada's governor general, the Marquis of Lorne, as a gift for Queen Victoria, remains the best-known story about Watson's journey from obscurity to international renown.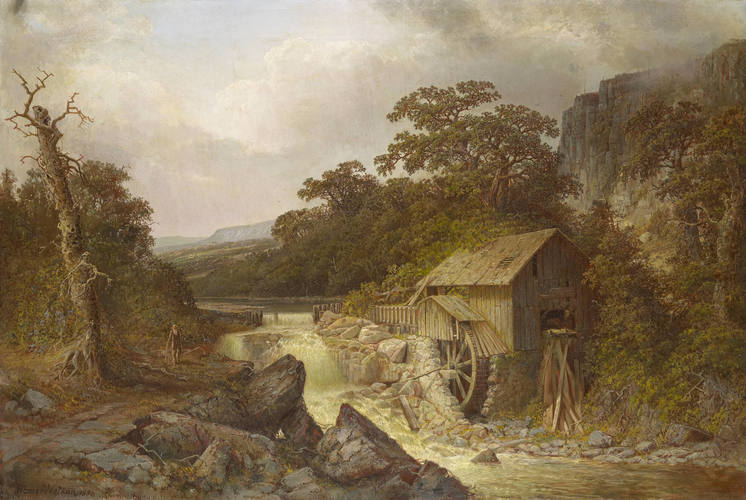 The work was very much of its time and place. Late nineteenth-century Ontario was fascinated with its recent history, and especially with the hardiness and independence that were widely associated with pioneers. The province's rampant industrialization during the decades around 1880 led to waves of regret about the decline of quaint water-wheel mills, symbols of a supposedly simpler but disappearing society. For Watson, all this was personal. The building in The Pioneer Mill recalls the sawmill that Watson's paternal grandfather had built in Doon. Watson was well aware that the downfall of his grandfather's mill (symbolized especially by the image's dead tree) was due to faceless industrialization and individual human greed. In a lengthy unpublished essay he moralized on how his grandfather's mill, by relentlessly devouring trees, created a wasteland that ultimately spelled the mill's collapse. For Watson, The Pioneer Mill was as much a warning about human-engendered environmental degradation as it was a hymn to the pioneers of the Doon area.
This Spotlight is excerpted from Homer Watson: Life & Work by Brian Foss.