This gigantic diptych by Montreal artist Françoise Sullivan (b.1923) envelops the viewer in hues of red and orange. Variations in the density of the pigment produce rhythmical waves and the illusion of a breathing surface. The left panel, in shades of red, is painted with criss-crossing brush strokes that produce depth and a layered, vibrating effect. Light seems to emanate from within it. The right panel is crafted from red and orange strokes. Subtle drama stems from its structure, in which appear horizontal bands of colour, slightly lighter than the rest. A monochromatic work of art such as this is much more complex than it seems at first glance, requiring on the part of the painter mastery of technique and colour to produce the most elusive effects.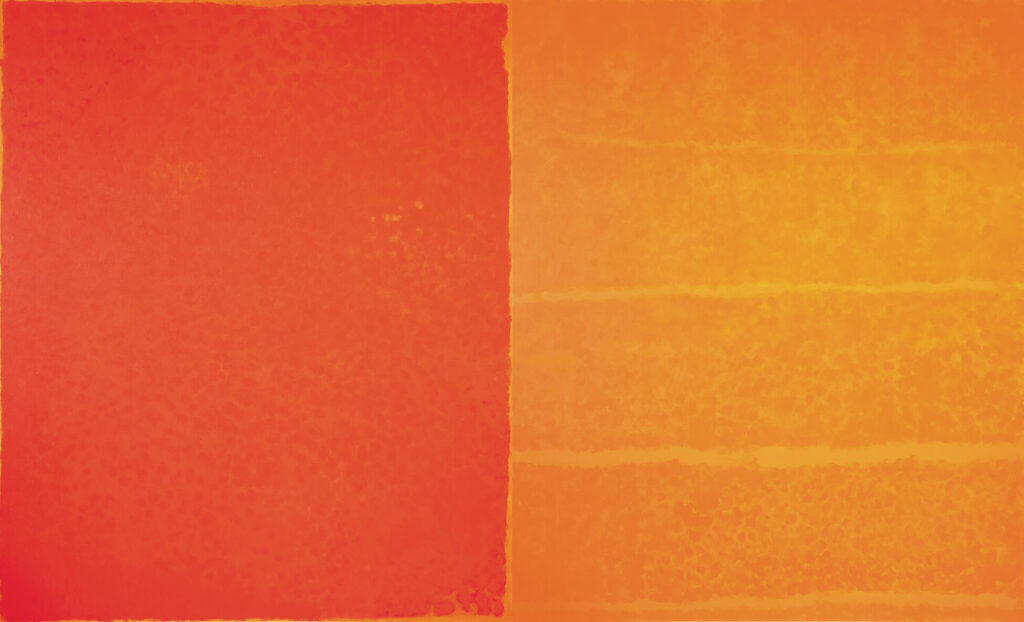 The work is the crowning achievement of a series of monochromes titled Homages (Hommages) that Sullivan created in 2002 and 2003 and exhibited during her 2003 retrospective at the Musée des beaux-arts de Montréal as emblematic of her painting at the turn of the twentieth century. Several of her friends, artists who inspired her, had recently passed away: painter and sculptor Ulysse Comtois died in 1999, the Automatiste Marcelle Ferron in 2001, and her former husband, Paterson Ewen, in 2002. She thought about them often while she painted, and decided to name a monochrome from the series she was working on after each of these friends. She dedicated the best and largest to Ewen "because he was the greatest of all painters."
This Spotlight is excerpted from Françoise Sullivan: Life & Work by Annie Gérin.