The landscape painter Homer Watson (1855–1934) returned home to Doon, Ontario, in 1877 after an extended tour of New York State, where he had painted various small landscapes that carried traces of the work of the Hudson River School of landscape painters. He later recalled of those months: "I got so impatient to rush back home and use all this knowledge that I could not stay . . . any longer." Although he was eager to paint the familiar landscapes of Doon, Watson also took time to transfer some of his American memories onto canvas.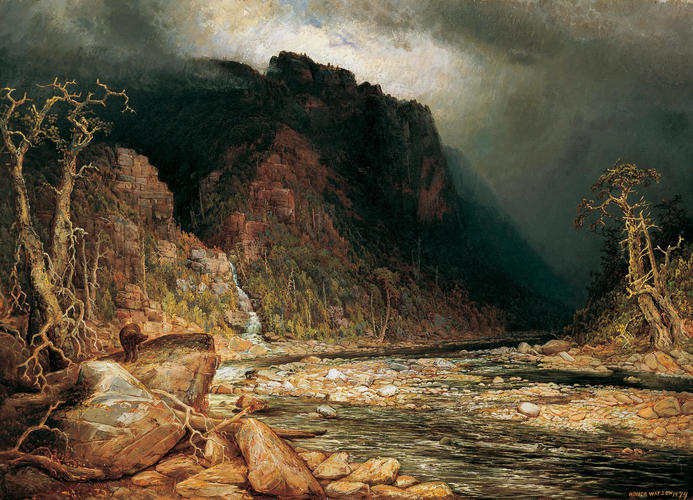 The Hudson River School's work was characterized by both an analytical precision of observation and a romanticism that could sometimes erupt into violent effects. Watson presents a tempestuous foreground bordered on both sides by trees and backed by a sky filled with dark, ominous clouds. One of the first major statements in Watson's lifelong commitment to portraying nature's power and drama, this painting contains a wealth of detail—steep cliffs, angry clouds, blasted trees, and dozens of rocks—that the artist controls by subordinating them to an omnipresent, brooding atmosphere.
This Spotlight is excerpted from Homer Watson: Life & Work by Brian Foss.