The last painting by Yves Gaucher (1934–2000) is a magisterial work, composed of three abutted and ascending monochrome panels of the primary colours, laconically entitled Yellow, Blue & Red. Gaucher called it his last painting, but that may not be literally true. The three panels were probably executed in 1993 and were shown in his 1995 exhibition Yves Gaucher: Recent Work, at the Leonard & Bina Ellen Art Gallery in Montreal, where they were hung in a straight line and slightly spaced. In 1998 Gaucher installed the painting, now titled Yellow, Blue & Red III, with its three panels abutted but arranged in a pyramid format, the central blue panel raised some 24 centimetres.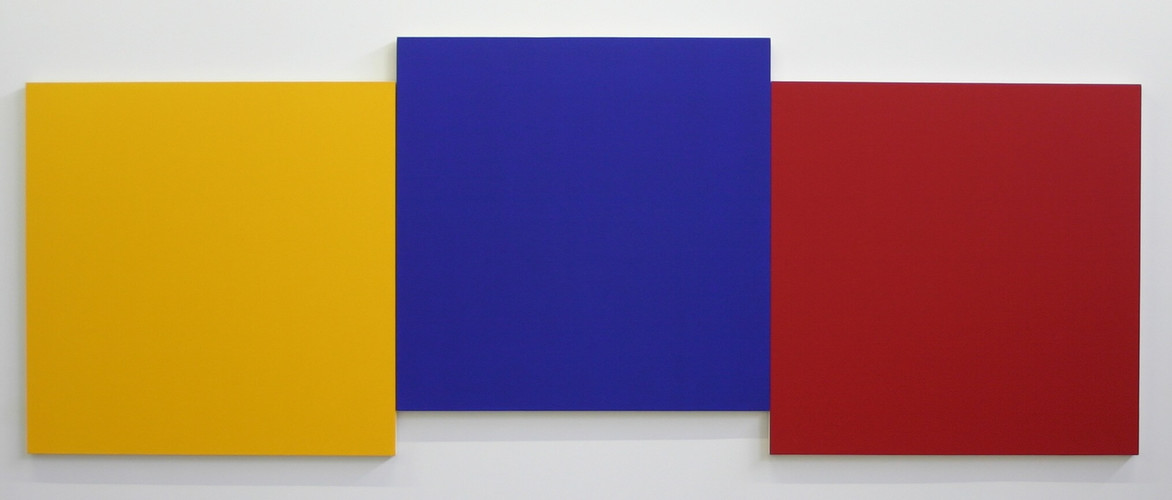 When the work was exhibited again in 1999, it appeared to be a new painting because Gaucher positioned the three panels in a staggered upward slope from left to right and dated it 1999. But Gaucher eventually, in his usual mischievous way, confessed that he had indeed used the existing panels but had rethought the painting and hung the panels in a new configuration. This version was the last painting in the 2003 posthumous exhibition at the Musée d'art contemporain de Montréal. The numbers III and IV suggest that the painting could be, or had been, installed in as many configurations.
This Spotlight is excerpted from Yves Gaucher: Life & Work by Roald Nasgaard.