Shortly after the Second World War, while still serving in the military, Canadian war artist Molly Lamb Bobak (1920–2014) painted the portrait of Private Eva May Roy. A canteen assistant, cook, and waitress in the Canadian Women's Army Corps (CWAC), Roy enlisted in 1944 and served until 1947, re-enlisting in 1953—she was 29 when this portrait was painted. Her service record describes her as well liked, hard-working, and a singer interested in The Army Show, a musical revue produced during the war. However, as her unit's only black member, Roy was denied a chance to join the show's chorus.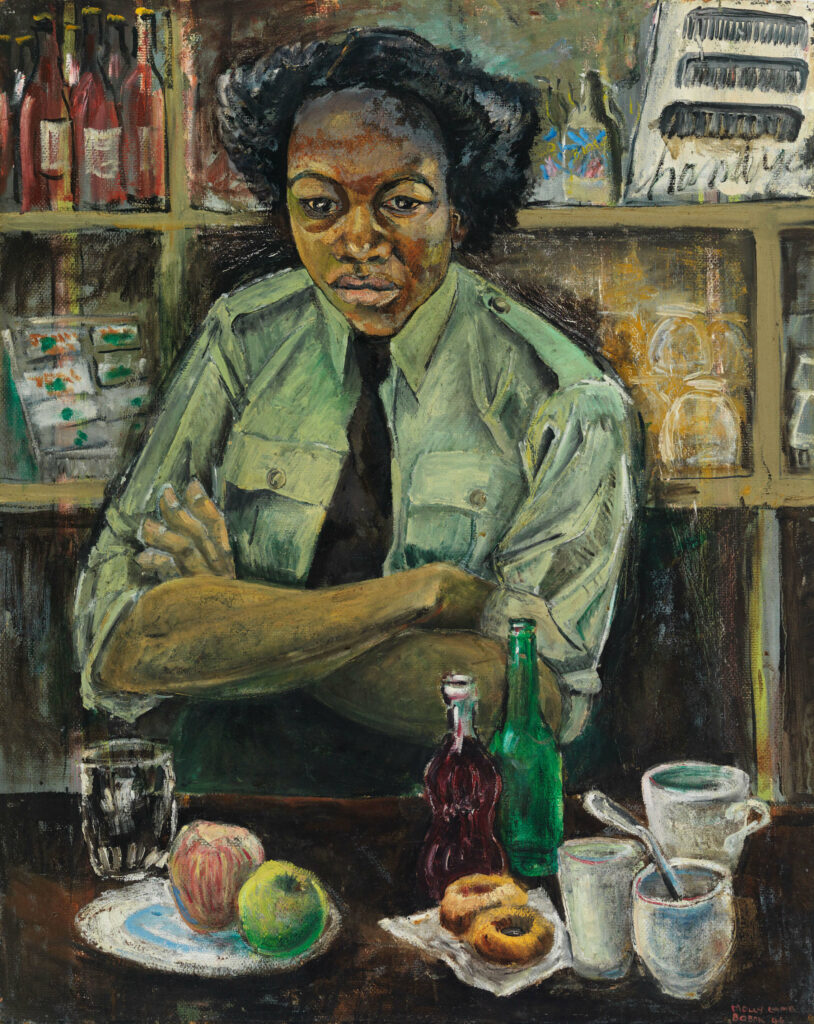 In this work Lamb Bobak presents her fellow recruit as a resolute yet lonely-looking woman whose downcast gaze and folded arms emphasize what Charmaine A. Nelson has identified as a sense of alienation. It is significant that Lamb Bobak chose to represent a figure whose racial group was largely absent from CWAC publicity. As the army strove to uphold established gender norms, the photographs, films, and articles it released reassured the public that the traditional pre-war roles were being maintained and that women were subordinate to their male counterparts. Yet Lamb Bobak captures the commanding character of her fellow officer on terms that Nelson describes as approaching equality, a subtle critique of the distance between the military's "ideal" CWAC member and the real women who served in the war effort. "She was a warm wonderful person full of compassion and understanding about life," Lamb Bobak later recalled of Roy. "Whenever I think about her I remember an engaging laugh and the best hugs."
This Spotlight is excerpted from Molly Lamb Bobak: Life & Work by Michelle Gewurtz.