With Mondo Cane Kama Sutra, General Idea (active 1969–1994) creates a coded depiction of their queer identity, showcasing the trio's ability to mix humour and sexuality. The work, which consists of a group of ten individual paintings, also provides a symbolic portrait of General Idea, in line with the group's ongoing interest in self-representation. Created in a period in which sexuality was off-limits in the art world, the works explicitly reference homosexuality. In Mondo Cane Kama Sutra, the ménage à trois is an apt representation of the three artists, whose artmaking was enmeshed with their daily lives.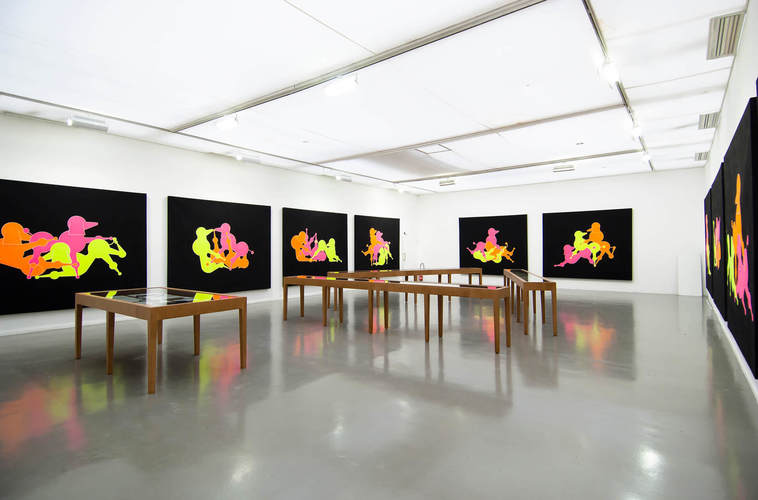 Each of these large paintings depicts a trio of stylized orange, yellow, and pink fluorescent poodle silhouettes in various sexual positions. Formally, the work is a riff on the "Protractor" series of American abstract painter Frank Stella (b.1936), which featured raw canvas separating different colours.
During the 1980s the poodle was a key formal device General Idea employed to represent themselves as queer artists. They seized on the poodle as a means of self-representation due to the animal's "banal and effete" presence and used it to speak to normative understandings of sexual roles.
This Spotlight is excerpted from General Idea: Life & Work by Sarah E.K. Smith.