As Winnipeg artist Lionel LeMoine FitzGerald (1890–1956) was about to turn forty, he reached a level of artistic excellence that gave rise to a series of accomplished oil paintings through the first half of the 1930s. He elevated his work to new heights with a highly original painting that would take him a year and a half to complete and be recognized by many as the masterwork of his career.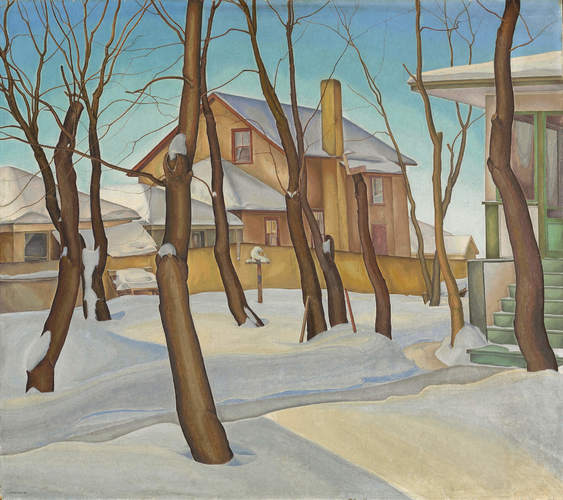 Looking into his own backyard for a subject, FitzGerald probably began Doc Snyder's House in December 1929 and completed it around June 13, 1931. Since it was the middle of winter when he began to work on the painting outdoors, the temperature was often well below zero. His friend the art critic Robert Ayre noted: "The only concession FitzGerald made to the cold was to work within a shell, a small shack with a stove in it that he hauled about his yard on runners."
The painting immortalized the residence of Dr. Victor Snyder, a Winnipeg dentist who lived next door to FitzGerald's home at 160 Lyle Street. With a deliberately restrained palette and brushwork, FitzGerald has transformed an ordinary house into something living and majestic.
This Spotlight is excerpted from Lionel LeMoine FitzGerald: Life & Work by Michael Parke-Taylor.